DIANE'S CORNER ... Celebrate Serpent Day
Serpent Day is a day of reflection and coming to grips with our fears. It's dedicated to pondering our reactions to the prime material behind that expensive high-fashion snake-skin handbag. Its unique, slithering form has long been associated with wisdom and power, used for either good or evil. Either way, it is apparent that the serpent deserves a day dedicated to its position in culture over the last few thousand years. In all honesty, where would Adam and Eve be without the third party?
Serpents have been both feared and revered, at times simultaneously, in many different periods of human history. Quetzalcoatl is a Mesoamerican deity, the worship of which was first known documented in Teotihuacan in the first century BCE or first century CE. Veneration of the figure appears spread throughout Mesoamerica between 600–900 AD. Quetzalcoatl, also called "the Plumed Serpent," played a dominant role as a god, model, myth, historical figure and symbol in Aztec culture. According to legend, he was incarnated on earth and founded the fabulous capital of the Toltecs, Tollan. Quetzalcoatl represented the universal quest for meaning in life, and was the guardian of water and rain, a precious resource of the Aztecs.
In the Hindu regions of Asia the serpent, or naga, is considered a nature spirit. As in the Aztec belief system, Naga is the protector of springs, wells and rivers, and so serpents bring rain, and fertility. The serpent is also a fascinating biblical symbol. Perhaps the most common is the portrayal of the serpent as an enemy in general, or as Satan in particular. However, a serpent is later used to foreshadow Jesus' death on the cross and the salvation it makes possible when a bronze serpent appears on a cross that the severely ill Israelites looked upon to recover, which can be found in John 3:14-15. Anthropologists have argued that the serpent as a symbol of death is built into our unconscious minds because of evolutionary history, as for millions of years, snakes were mainly just predators of primates. Nowadays, a snake wrapped around the Rod of Asclepius is on the Star of Life, the worldwide symbol of medical aid.
Seeing as serpents have often been associated with wisdom and cunning, should you decide to celebrate Serpent Day, you could spend this time contemplating some of your key life experiences and deciding what lessons they've taught you and how you could use this knowledge to improve your life in the future. After all, isn't learning from your mistakes one of the most important skills you could learn? Serpents have also been associated with medical care and attention, so maybe take the time to sit down with your family and go over the basics of first aid–what to do in case of being stung by a bee, or what the safe does of certain basic medications are, or how to dress a burn, or how to bandage a cut properly. That kind of knowledge has never hurt anyone, especially not children or teenagers, who are exceptionally accident prone.
Serpents deserve a day dedicated to them; its presence is somehow necessary, what with all of the fables and stories abound with snake-inspired situations and wise or evil serpents, that have filled our culture for as long as any of our ancestors could remember.
Mary Edmonia Lewis
(c. July 4, 1844 – September 17, 1907) was an American sculptor who worked for most of her career in
Rome
,
Italy
. She is the first woman of
African-American
and
Native American
heritage to achieve international fame and recognition as a sculptor in the fine arts world. Her work is known for incorporating themes relating to black people and indigenous peoples of the Americas into Neoclassical style sculpture. She emerged during the crisis-filled days of the Civil War, and by the end of the 19th century, she was the only black woman who had participated in and been recognized to any degree by the American artistic mainstream.
Word of the Day
Definition:

(noun) A cruel and brutal fellow.

Synonyms:
yobo, bully, hooligan, rowdy, ruffian, yob, tough
Usage:

The boys knew it was safer to avoid the alley where the neighborhood's roughnecks frequently gathered, but they chose to use the shortcut anyway.
"The Death of Cleopatra"
Idiom of the Day
—

What appears probable or likely; how a certain course or situation is likely to develop.
History
First Volume of Oxford English Dictionary Is Published (1884)
Though the first volume,
A–Ant
, was published in 1884, the first complete edition of the
Oxford English Dictionary
was not published until 1928. Planned as a 10-year project, the 44-year undertaking resulted in a comprehensive, historical dictionary of English—the longest in the world today. It required more than 800 volunteers to compile material, including one who, it was later learned, turned out to be working from an asylum for the criminally insane.
William Clark Gable (1901)
Despite having such large ears that some doubted he could become a romantic lead, Gable had a rugged masculinity and lighthearted charm that proved popular with audiences. The actor debuted on Broadway in 1928 and went to Hollywood in 1930. There he starred in
Mutiny on the Bounty
,
Gone with the Wind
, and
It Happened One Night
, for which he won an Academy Award.
Timing of Your Meals Might Reduce Heart Risks
People who want a healthy heart should be mindful of not only what they eat, but when they eat, according to a new scientific statement from the American Heart Association (AHA).
READ MORE:
Timing of Your Meals Might Reduce Heart Risks
1788 - Isaac Briggs and William Longstreet patented the steamboat.
1790 - The
U.S.
Supreme Court convened for the first time in New York City.
1867 - In the
U.S.
, bricklayers start working 8-hour days
The Black Maria was built in 1893 at Thomas Edison's West Orange, NJ laboratory. It was the world's first film production studio.
1893 - Thomas A. Edison completed work on the world's first motion picture studio in West Orange,
NJ
.
1898 - The Travelers Insurance Company of Hartford,
CT
, issued the first automobile insurance policy. Dr. Truman Martin of Buffalo,
NY
, paid $11.25 for the policy, which gave him $5,000 in liability coverage.
1913 - Grand Central Terminal (also known as Grand Central Station) opened in New York City,
NY
. It was the largest train station in the world.
1919 - The first Miss America was crowned in New York City.
1920 - Canada's Royal North West Mounted Police changed their name to the Royal Canadian Mounted Police. The organization was commissioned in 1873.
1930 -
The Times
published its first crossword puzzle.
1957 - P.H. Young became the first black pilot on a scheduled passenger airline.
1969 - Joni Mitchell made her Carnegie Hall debut.
1979 - Patty Hearst was released from prison after serving 22 months of a seven-year sentence for bank robbery. Her sentence had been commuted by
U.S.
President Carter.
1998 - Stuart Whitman received a star on the Hollywood Walk of Fame.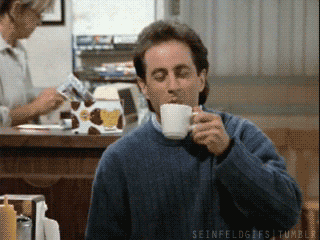 DAILY SQU-EEK
If You Were Born Today,
February 1
You are strong-minded and often quite stubborn when it comes to sticking to your point of view. You are a highly original person who can be impulsive and self-willed. You are also very magnetic and easy to look up to. You love to start new things, but don't always have the follow through to complete them! However, you are very strong at coming up with new ideas and having the courage to act upon them. You are artistic and creative, and you remain youthful throughout life.
Famous people born today: Lisa Marie Presley, Michael C. Hall, Rick James, Brandon Lee, Langston Hughes, Clark Gable.
1.
2.
Top 10 facts about February
1. February is named after the purification ritual Februa, which was a sort of early Roman spring cleaning festival.
2. In Old English, February was called Solmonath (Mud month) or Kale-monath (Kale or cabbage month).
3. February frequently occurs in lists of the most commonly misspelt words in the English language.
4. The Americans have trouble with the word February too – last year, a press release from the White House consistently spelt it as Feburary.
5. Much Ado About Nothing is the only Shakespeare play that mentions February.
6. Before Julius Caesar's calendar reform of 45BC, February was the only month with an even number of days. All the rest had 29 or 31.
7. February is the only month that can pass with no full moon. This will next occur in 2018.
8. In the USA, February is National Pet Dental Health month. It is also Hot Breakfast month.
9. The birthstone for February is amethyst. The birth flower is the violet or iris.
10. The ancient Greeks believed that amethyst protected the wearer from drunkenness.

3.
Ever Thought of Publishing Your Patterns?
Pattern A Day wants original knitting or crochet pattern submissions for the Pattern-A-Day Calendar. If you would like to showcase your knitting or crochet designs in the 2017 edition of the Knitting Calendar™ or the Crochet Calendar™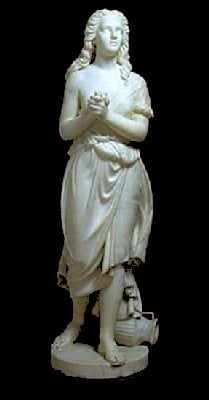 Pictures of the day
The
Dordogne
is a river in south-central and southwest France, shown here in
Périgord
, near
Castelnaud-la-Chapelle
. It flows from
Puy de Sancy
generally west about 500 kilometres (310 mi) through the
Limousin
and Périgord regions before flowing into the
Gironde
in the north of the city of
Bordeaux
. The Dordogne and its watershed has been designated a
biosphere reserve
by
UNESCO
.
HOW MOVIE EFFECTS WERE DONE
IN THE SILENT FILM ERA

Back then, filmmakers had to be quite creative to pull off effects we might take for granted today
knit
thanks, Marcy
knit
knit
(must log in)
Little Pig And Bunny
knit
thanks, Heide
The "Orvis" Poncho
Two skeins Cascade Ecological Wool, (5) chunky, approx 700 yards.... (478 yards per skein). Use a 16" needle to knit the neck and then change to the longer cords of an interchangeable needle set as the poncho grew.

Gauge is 4 sts. per inch on size 9US needles... Not extremely important as this is not fitted... Use whatever needle gets you relatively close.

Poncho measures 49" wide (folded in half, width wise.. as you would to block) at widest part, right before hem ribbing. I made mine 19" long, which would hit at about the wrist (or to cover hem of average top) when worn.
CO 70 stitches and K2, P2 for 3".
Knit 20 sts., PM, knit 15 sts. PM, Knit 20 sts. PM, Knit 15 sts. PM.
The "beginning of round" marker should be a different color than the other three markers in order to designate where the beginning of the round is.
Increase round... Knit to one stitch before marker, KFB, slip marker, KFB, continue around.
Next row... KNIT
Repeat above two rounds until work measures 12" from beginning of increases. (This should be wide enough to fit around your shoulders... Try it on to make sure, if it is too snug, knit these 2 rounds a few more times until comfortable).
Continue knitting until desired length increasing on every 4th row (instead of every 2nd)
Knit 3" of K2, P2. BO in ribbing. Block and enjoy!
You could do a rolled neck, fold down neck, cowl neck or simply start at the increases for a crew neck. Substitute any ribbing or edging you prefer rather than K2, P2.
Of course you can use any chunky (5) weight yarn for this project, which drapes well after blocking.
crochet
- VALENTINE'S DAY
crochet
crochet
crochet
thanks, Helen
V-Stitch hats for all!
thanks, Ellen
Bold Angles Crochet Pillow
RECIPE
thanks, Shelley
Savory Oatmeal Pan Bread Recipe
CROCKPOT RECIPE
thanks, Marge
Spicy Mongolian Beef and Pineapple Recipe
SWEETS
thanks, Vicky
ADULT COLORING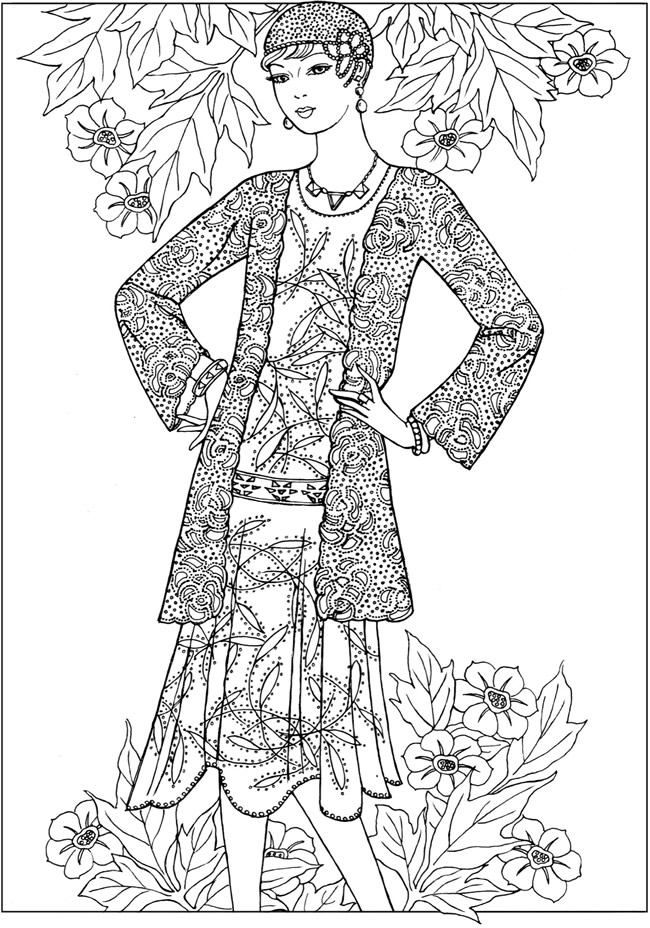 CRAFTS
- VALENTINE'S DAY
CHILDREN'S CORNER ...
VALENTINE'S DAY
PUZZLE
QUOTE
CLEVER
Pour This 3-Ingredient Mixture On Ice And The Ice Easily Breaks Away
If that ice that's spread across your front steps and walkway won't budge, even when picked to death by a shovel, then you're going to need some ice melt. And rather than buying the pricey stuff from the store that has harmful chemical in it, just make your own with 3 ingredients you surely have on hand.
This mixture is so easy to make, and it works just as well as your store bought ice melt would! Even better, it's safe if you have pets or are concerned about the wildlife in your yard; ingesting those chemicals in traditional ice melt is, as you can imagine, very dangerous for animals.
Not only that, but you'll save a huge amount of money making your own ice melt! During this slippery time of year, prices tend to get jacked up. Despite this, ice melt is going to fly off the shelves no matter where you look.
To make sure you have your own and you're saving a little money, this DIY option is definitely the best option! You can whip up this concoction in just a few minutes using basic household products.
HOMEMADE ICE MELT
Materials
1/2 gallon of warm water
6 drops of dish soap
2 oz. rubbing alcohol
Instructions
Add all three ingredients into a container. Pour the mixture onto your icy patches and watch the hazard melt away.
EYE OPENER
KNITTING REVIVAL
The invention of the knitting machine revolutionized the production of knitwear, relegating the art of hand knitting to the realm of non-essential craft. However, it has since become a social activity, and many of today's knitters hold knitting parties and blog about their craft. Knitting is currently experiencing a revival; and between 2002 and 2004, the number of 25- to 35-year-old female knitters in the US reportedly increased 150%.
Julia
Hopson
with
world-record
3.5
meter
long
knitting
needles
This
woman
is
knitting
at a
coffee shop
.
Knitting
is
often
done
in a
group
with
other
knitters.
Although
knitting
may
have
had
a
reputation
as
hobby
one
does
alone,
it is
becoming
more
and
more
of a
social
activity.
Knitting
guilds
and
other
knitting
groups
or
knitting clubs
are
becoming
exceedingly
popular.