DIANE'S CORNER ... Celebrate Love Your Pet Day
How's your relationship with your favorite furry friend?
Love Your Pet Day
is a chance to show your cat, dog, tortoise or [insert other] how you really feel. Treats, pampering and all the the attention that the little guy or gal can handle are a great way to celebrate!
Word of the Day
Definition:

(adjective) Having sediment or foreign particles stirred up or suspended.

Synonyms:
murky, cloudy, muddy
Usage:
It was now early spring, and the river was swollen and turbulent; great cakes of floating ice were swinging heavily to and fro in the turbid waters.

Idiom of the Day
—

Clumsy, ponderous, or lumbering in gait or tread.
History
Metropolitan Museum of Art Opens in New York City (1872)
"The Met" is the foremost repository of art in the US, with a collection of more than two million works of art. Established for the purpose of encouraging the study of fine art, the museum opened in 1872 with just one stone sarcophagus and 174 paintings. However, the collection quickly outgrew its gallery space and in 1880 was moved to its iconic present-day location on the eastern edge of Central Park.
Ansel Adams (1902)
Adams was an American photographer famous for his black-and-white landscape photographs and for his many books about photography, including a series of technical instruction manuals:
The Camera
,
The Negative
, and
The Print
. He invented the "zone system," a technique for determining optimal film exposure and development, and advocated a more sharply focused and composed style of photography than was in vogue at the time.
Presidents' Day

The passage of Public Law 90-363 in 1968, also known as the "Monday Holiday Law," changed the observance of Washington's Birthday from February 22 to the third Monday in February. Because it occurs so soon after Lincoln's Birthday, many states—such as Hawaii, Minnesota, Nebraska, Wisconsin, and Wyoming—combine the two holidays and call it Presidents' Day or Washington-Lincoln Day. Some regard it as a day to honor all former presidents of the United States.
Twin Tragedies Give Survivor a New Face
He'd been waiting for this day, and when his doctor handed him the mirror, Andy Sandness stared at his image and absorbed the enormity of the moment: He had a new face, one which had belonged to another man.
READ MORE:
Twin tragedies give survivor a new face
1673 - The first recorded wine auction took place in London.
1872 - Luther Crowell received a patent for a machine that manufactured paper bags.
1931 - The
U.S.
Congress allowed
California
to build the Oakland Bay Bridge.
1949 -
Ricky Nelson
joined the cast of his parents' radio show.
1952 - Emmett L. Ashford became the first black umpire in organized baseball. He was authorized to be a substitute in the Southwestern International League.
1962 - John Glenn made space history when he orbited the world three times in 4 hours, 55 minutes. He was the first American to orbit the Earth. He was aboard the
Friendship 7 Mercury
capsule. Glenn witnessed the
Devil's Cigarette Lighter
while in flight.
1997 - Ben and Jerry's introduced their ice cream Phish Food. It was named after the rock group
Phish
.
1998 - American Tara Lipinski, at age 15, became the youngest gold medalist in winter Olympics history when she won the ladies' figure skating title at Nagano, Japan.
2013 -

Kepler-37B, the smallest known exoplanet, is discovered.
DAILY SQU-EEK
President's Day Top Events and Things to Do
Visit Mt. Vernon, VA, Washington's ancestral home and place of both he and his wife Martha's tomb. Admission is free on President's Day.

Go shopping for a car. Presidents day weekend typically features some of the best car deals of the year as dealers try to clear out prior-year inventory.

Read George Washington's Farewell Address and reflect on his contributions to United States.

Read Abraham Lincoln's Emancipation Proclamation and reflect on his contributions to the United States.

Visit the Lincoln Memorial in Washington D.C.
Pictures of the day
knit
knit
knit
knit
thanks, Adele
knit
(and crochet)
crochet
crochet
thanks, Rosa
crochet
crochet
RECIPE
CROCKPOT RECIPE
SWEETS
Two-ingredient doughnut
Ingredients:
Vegetable oil, for frying

1 (8-count) can jumbo buttermilk biscuits

Doughnut glaze (optional recipe follows)
Directions:
To a medium pot, add about 3 – 4 inches of vegetable oil. Heat the oil to 360 degrees F.

While the oil is heating, open the biscuits, and cut out the middles using a small, 1-1/2-inch cookie cutter (or doughnut cutter).

Fry the doughnuts and holes in the hot oil for about 3 minutes on each side or until golden brown on each side. Fry the doughnuts in batches so you don't crowd the pan.

Dip the doughnuts in glaze if desired.
Doughnut glaze recipe
Ingredients:
1 cup powdered sugar

1/2 teaspoon vanilla extract

2 – 3 tablespoons heavy cream
Directions:
In a small bowl, whisk together the powdered sugar, vanilla extract and heavy cream.

If the mixture is too thick, add a little more heavy cream. If the mixture is too thin, add a little more powdered sugar.
ADULT COLORING
CRAFTS
Object Stamps
wine cork stamps
CHILDREN'S CORNER
... drawing
PUZZLE
Variegated Foliage Jigsaw Puzzle
WORD SEARCH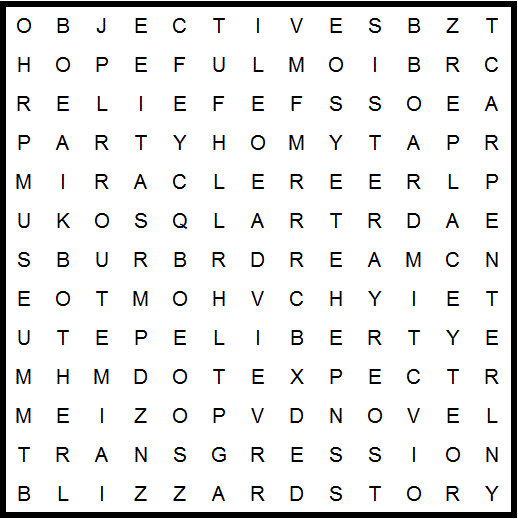 blizzards
board
bother
bride

carpenter

dote
dream
effort
emblem
expect

here
hopeful

liberty
male
miracle
museum

notice
novel

objectives
party
price

relief
replace
retort
rift
role
route
sale
scheme
sister
story

temporary
tier
transgression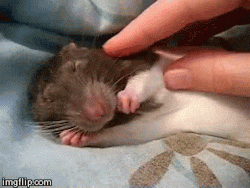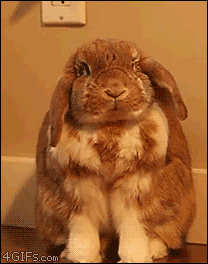 CLEVER
thanks, Susan B.
a very cool 30-second tip that will fix this problem for you forever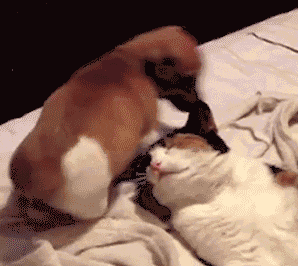 EYE OPENER