DIANE'S CORNER ... Celebrate International Mother Language Day
Announced by UNESCO in 1999, International Mother Language Day celebrates cultural diversity and commemorates the "language martyr" students of 1952 Bangladesh. These students are honored by the encouragement of multiculturalism and the promotion of protective measures for endangered languages. It's hard to imagine the challenges faced by students who have been ordered to learn in a foreign language, as without linguistic inclusion, there is no equal access to education. Current International Mother Language Day events include multicultural festivals which promote the hearing of all voices, and display social cohesion, cultural awareness, and tolerance. The unique nuances and subtleties of linguistic communication which connect individuals to culture and personal identity are valued and encouraged.
In the words of Nelson Mandela, "If you talk to a man in a language he understands, that goes to his head. If you talk to him in his language, that goes to his heart."
by Olga Ziemska

(pART 1)
Word of the Day
Definition:

(adjective) Showing the wearing effects of overwork or care or suffering.

Synonyms:
careworn, drawn, raddled, worn
Usage:

His face was ghastly pale; his chin had a brown cut on it-a cut half healed; his expression was haggard and drawn, as by intense suffering.
Idiom of the Day
—

By any means necessary; regardless of any difficulty, problem, or obstacle.
History
First Issue of The New Yorker Is Published (1925)
The New Yorker
is an American magazine known for its sophisticated tone, liberal political perspective, varied literary fare, and witty single-panel cartoons. It was founded by journalist Harold Ross, who aimed to create a sophisticated, metropolitan magazine—in contrast to publications such as
Life
, which he saw as unrefined. Now one of the most respected publications in the US,
The New Yorker
is recognized for its strict style and high-quality content.
Anaïs Nin (1903)
Born in France to a Spanish father and French-Dutch mother, Nin began her literary career in Paris in the 1930s but did not receive widespread recognition until the 60s. Frequently moving between France and the US, Nin was influenced by psychoanalysis and Surrealism. Her intensely personal diaries were the basis for many of her novels and stories, which are noted for their poetic style and searching portraits of women.
Lemon Festival (La Fête du Citron)
Since the 1930s the town of
Menton
, France, has celebrated its annual Lemon Festival. Festival organizers expect about 300,000 people to visit the town during the festival in order to enjoy the parades—featuring larger-than-life-sized figurines made entirely of
citrus
fruit, a specialty of the region—and other activities. Performances of local
folk music
and dance also take place during the festival. In addition, visitors may stroll by scenes from famous stories reconstructed out of citrus fruits and displayed in one of the city's parks.
Restaurant in Italy Rewards Family for Kids' Good Behavior
Food on the floor, screaming and crying... If you're a parent or have ever been at a restaurant with children present, you know that can be an unwelcome part of the experience.
READ MORE:
Restaurant rewards family for kids' good behavior
1842 - John J. Greenough patented the sewing machine.
1848 - The Communist Manifesto was published by Karl Marx and Friedrich Engels.
1893 - Composer Andres Segovia was born.
1866 - Lucy B. Hobbs became the first woman to graduate from a dental school. The school was the Ohio College of Dental Surgery in Cincinnati.
1874 - The Oakland Daily Tribune began publication.
1878 - The first telephone directories issued in the
U.S.
were distributed to residents in New Haven,
CT
. It was a single page of only fifty names.
1932 - William N. Goodwin patented the camera exposure meter.
1950 - The first International Pancake Race was held in Liberal,
Kansas
.
1958 - The first Flying V, by Gibson, was shipped from a factory in Kalamazoo,
MI
.
1968 - An agreement between baseball players and club owners increased the minimum salary for
major league
players to $10,000 a year.
1970 - The Jackson 5 made their TV debut on "American Bandstand."
1995 - Chicago stockbroker Steve Fossett became the first person to fly solo across the Pacific Ocean in a balloon. He landed in Leader, Saskatchewan, Canada.
COLORFUL FUN FACTS!
Dreamt is the only English word that ends in the letters amt
The Hawaiian alphabet has only 12 letters.
Someone paid $14,000 for the bra worn by Marilyn Monroe in the film 'Some Like It Hot'.
The Nullarbor Plain of Australia covers 100,000 square miles (160,900 km) without a tree.
Salt Lake City has a law against carrying an unwrapped ukulele on the street.
A snail can have 25,000 teeth.
An average human scalp has 100,000 hairs.
All polar bears are left-handed.
Dr. Seuss coined the word nerd in his 1950 book "If I Ran The Zoo."
Bulgarians are known to be the biggest yogurt eaters in the world.
There are 293 ways to make change for a dollar.
Koalas never drink water. They get fluids from the eucalyptus leaves they eat.
Americans on the average eat 18 acres of pizza every day.
A healthy (non-colorblind) human eye can distinguish between 500 shades of gray.
Giraffes and rats can last longer without water than camels.
Corduroy comes from the French, cord du roi or cloth of the king.
In Japan, watermelons are squared. It's easier to stack them that way.
ICELAND UNDER A FULL MOON
IS AS AMAZING AS IT SOUNDS
knit
knit
thanks, Sandy
knit
knit
Scarf pattern for one ball of worsted weight yarn
rovingcrafters

Materials
1 ball of Chroma Worsted in colorway Dear Diary

US size 6 (4mm) needles

5 buttons

Tapestry needle to sew in ends
My gauge with this yarn/needle combination is

18 sts = 4 inches (10 cm) in seed stitch.

That gauge is what allowed me to get the striping pattern you see here. Also, with this gauge I had 10 g of yarn left over. So if your gauge is slightly different from mine, you should still be okay. You shouldn't run out of yarn.
M1 – make one (an increase) using backwards e-loop cast on. You can find a photo tutorial right here.

YO – yarn over (an increase)

CDD – centered double decrease = slip two stitches together knit-wise, knit the next stitch, pass the two slipped stitches over
Finished dimensions (after blocking)
9.5 inches (24 cm) x 29 inches (74 cm)
To make an edge with button holes
Rows 1-8: *k1,p1* until 1 st left, k1
Row 9: *(k1,p1) 3 times, k1, Bind Off 1, p1, Bind Off 1* until 3 sts left, k1, p1, k1
Row 10: (k1, p1) 2 times, M1 2 times, *(k1, p1) 3 times, M1 2 times* until 5 sts left, (k1,p1) 2 times, k1
Rows 11-18: *k1, p1* until 1 st left, k1
Row 1: k1, p1 *YO, k2, CDD, k2, YO, p1* until 1 st left, k1
Row 2, 4 & 6: k1, *k1, p7* until 2 sts left, p1, k1
Row 3: k1, p1, *k1, YO, k1, CDD, k1, YO, k1, p1* until 1 st left, k1
Row 5: k1, p1, *k2, YO, CDD, YO, k2, p1* until 1 st left, k1
Work Rows 1 – 6 a total of 24 times.
To make an edge without buttonholes:
Rows 1-18: *k1, p1* until 1 st left, k1
Bind off and weave in ends. Choose 5 buttons, each approximately 1 inch (2.5 cm) in diameter
thanks, Doris
crochet
Klara the mermaid
crochet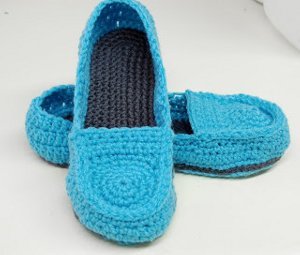 Women's Crochet Loafers
crochet
Mouse sleepy head pattern by April Lesley
crochet
Tree of Life Afghan
thanks, Maria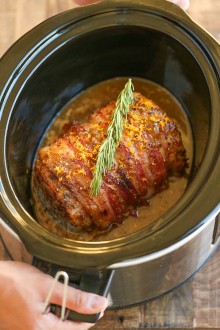 Slow Cooker Bacon Wrapped Pork Loin
SWEETS
Homemade Thin Mints
thesweetslife
These are pretty dang close to the original Girl Scout Cookies. If you don't want to buy peppermint extract, you can always look for chocolate mint candy melts.
Homemade Thin Mints
as seen all over the internet

Ingredients:
-1 cup (2 sticks) butter, at room temperature
-1 cup powdered sugar
-1 tsp vanilla extract
-1 cup unsweetened cocoa powder
-3/4 tsp salt
-1 1/2 cups all-purpose flour
-12 oz. semi-sweet bakers chocolate
-1 1/2 tsp peppermint extract

Directions:
1. In the bowl of a mixer, cream butter until light. Add the powdered sugar and continue creaming. Add the vanilla, salt, and cocoa powder. Mix in the flour, mixing until dough comes together (my dough was pretty dry).
2. Turn the dough out onto a large piece of saran wrap. With your hands, press the dough together in a ball the best you can. Wrap in saran wrap and refrigerate for 30 minutes to an hour.
3. Once dough is chilled, preheat oven to 350F. Roll dough out onto a floured surface (thin, about 1/8-inch) and use a cookie cutter or a small glass to cut circle shapes out of the dough (it would be fun to make another shape too!). (Note-my dough was kind of crumbly, but be patient and just stick it back together).
4. Bake cookies on an ungreased baking sheet for 10 minutes before cooling on a wire rack. Once cookies are cooled, melt chocolate in a double boiler or the microwave, stirring after every 30 seconds so as not to burn. Stir in peppermint extract.
5. Using a fork, dip cookies completely in the chocolate, hanging over the bowl to let excess chocolate drip off into the bowl. Place cookies on baking sheet lined with wax paper to dry. Store cookies between layers of wax paper in an airtight container in the fridge or freezer.
ADULT COLORING
CRAFTS
thanks, Hazel
CHILDREN'S CORNER
... puzzles (answers at end)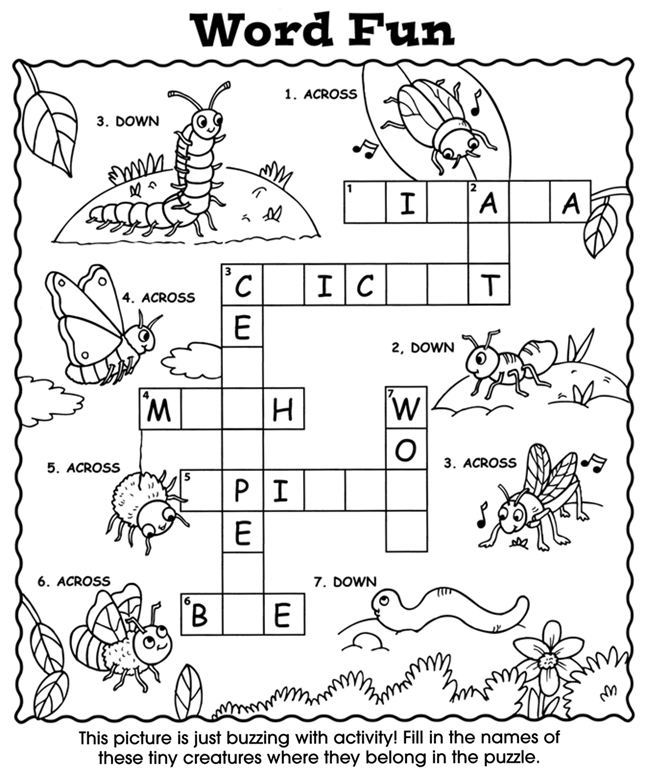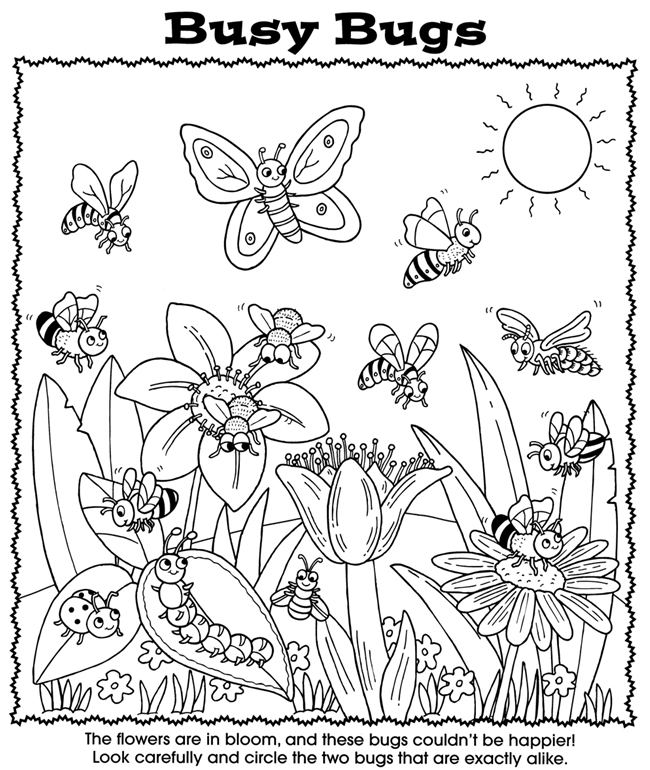 PUZZLE
Jellyfish Purple Jigsaw Puzzle
WORD SEARCH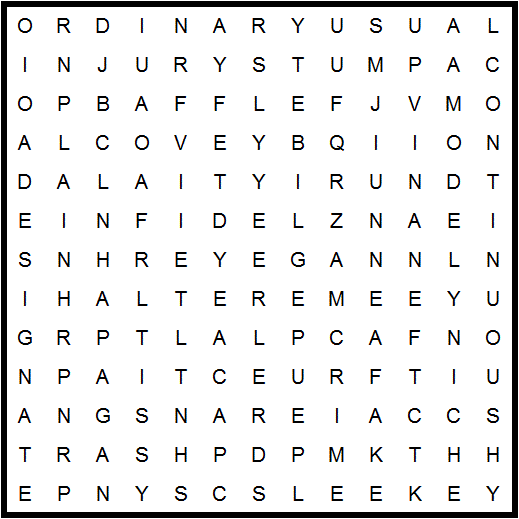 alcove
apple

baffle
bilge

clean
continuous
crime
designate

eared
equal

fake
feel
fine

halter
inane
infidel
injury

laity

match
mere
model
natty
niche

ordinary

pagan
pasta
plain
prate

rarity
rival
silo
sleek
snare
spiffy
spruce
stump

trash

usual
QUOTE
CLEVER
My niece, Jennie, ate her cupcake just like this cause ...
it works! yum!
EYE OPENER
A History of Quilting - From Armor to Abstract Art
randomhistory
Quilts have long been a part of American history, used by women of all economic statuses to express themselves creatively in a purposeful way. Quilts serve as gifts, heirlooms, home décor, and even symbols for cultures around the world. Trends in quilting have been influenced by material availability, political happenings, and inventions of new techniques and tools.

Quilting not only has hundreds of how-to books, but multitudes of history books and even novels based around the hobby. Some of these stories have even been turned into musicals and movies. But before the United States claimed quilting as its own popular pastime, quilting could be found as early as ancient times in places like Egypt and China. Here is how this functional art traveled from North Africa to the New World and beyond.
The word "quilt" is most likely taken from the Old French cuilte, coilte, or coute, which is thought to be derived from the Latin culcita or culcitra, meaning a stuffed mattress or cushion (Shaw). Quilting is defined as holding two or more layers together, whether with stitching, ties, or rivets. Most quilts consist of three layers; a decorated top layer of fabric, middle layer of padding, and a plain bottom layer of fabric (Kooler).
Clothed and Armored: Ancient Civilizations
Quilted armor served as extra protection against wounds and rubbing from metal armor
Quilting is thought to have been first used in ancient civilizations for clothing, armor, shoes, bed covers, and insulation. Scientists believe the first evidence of quilting can be found in a statue from the First Dynasty in Ancient Egypt, about 1300 BC. The statue is a carved ivory Pharaoh figure that appears to be wearing a padded robe. The tomb of Queen Esi-Mem Kev, from 980 BC, held a quilted gazelle leather canopy with colorful appliques in the shape of scarabs, ducks, gazelles, flowers, and snakes on a white gazelle-leather backing.
Besides Egypt, ancient quilting examples have also been found elsewhere in the world. For example, in the tomb for a wife of Marquis of Tai in Hunan Province, China, perfectly preserved quilted silk jackets with silk floss padding were found, dating from 193 to 141 BC (ibid). The oldest extant example of quilting comes from a Siberian cave dating back to the 1st century BC, in the form of a funerary rug.
Quilting is thought to have passed from Egypt to Europe during the Crusades (Shaw). In the 1100s AD, ladies of the Middle Ages in Europe quilted cloaks and gowns composed of layers of silk stuffed with expensive furs. Men wore protective quilted leather or coarse cloths in battle, which provided added protection from arrows, and was later used as padding against heavy armor that could rub sores (Kooler).
Europe to the New World: 1400s
–1700s
The oldest extant European quilt is the Tristan Quilt, depicting scenes from Tristan and Isolde
The oldest extant European quilt is a Sicilian linen wall hanging from AD 1400. Many castles and manors of the time used heavy tapestries to insulate the walls of the home―but for bed chambers, the heavy tapestries were often swapped out for lighter quilts.
Quilts became especially popular with those who had wealth, being used as wall coverings for insulation, bed hangings and, eventually, bed covers. Quilts of expensive materials were especially coveted. In 1540, Henry VIII presented his fifth wife, Katherine Howard, with 23 silk quilts.
Use of quilted clothing as armor also expanded into Medieval times, with knights wearing padded bases that were kilt-like quilted garments worn over armor in the 16th century to protect a knight's posterior (ibid). Quilted waistcoats and baby bonnets were also popular with wealthy aristocrats in the 17th century, and ladies of the time wore quilted petticoats. These petticoats became so elaborate in material and design that by 1750, skirts were purposely raised to show off the quilted petticoats underneath. (Gordon).
Another trend in quilts that occurred in 16th-century England was whole cloth and appliqued quilts, which most resemble the quilts we are familiar with today. These are the quilts that colonists traveling to America at the beginning of the 17th century would bring with them to the New World (Aldrich).
America's Love Affair with Quilting Begins: 17th Century
–1840s
At first, quilting was a luxury not practiced by many of the colonists in America. Britain employed restrictions on cloth, such as outlawing spinning wheels and looms in the American colonies to keep them reliant on textiles from England (Gordon). What really opened up quilting in the New World was the invention of the cotton gin by Eli Whitney in 1793. By 1840, New England had more than 700 cotton mills.
The invention of the cotton gin helped make cotton more affordable in America for quilting and other purposes
This made cotton much more affordable and attainable to almost anyone, propelling quilt making to become one of the most defining occupations and creative outlets of American women. In an effort to further define themselves from Britain after the Revolutionary War, American quilters created a new quilting technique using smaller blocks joined together instead of working around a central pattern. This ability to create new designs and methods and the desire to use American-made fabrics and threads is one of the reasons quilting is often thought of as an American practice (Shaw).
Quilting Blocks and Bees: 1840s
–1860s
Album quilts are often thought of as quintessentially American
The new block piece style made quilting a more space-conscious activity and also allowed multiple women to work on different pieces of the quilt at the same time. It also allowed for the creation of popular styles like the Baltimore Album Quilt, a pattern particularly famous in the 1840s and 50s. The pattern used very intricate applique work and embroidery and is often considered the pinnacle of American quilt-making techniques.
Quilting blocks also enabled the sharing of patterns with fellow quilters. To share patterns and techniques they had learned, ladies would hold quilting bees, where a woman would bring a quilt top that she had created and together she and her friends would stitch or tie the tops to the backings. Like many bees of the time (such as barn raising, wood chopping, and corn husking bees), quilting bees would involve games, food, music, or dancing with friends and family, men and women either before, during, or after the work.
The invention of the sewing machine in the 1840s also had an effect on quilting. While many women still stuck to handmade quilts, the ability to use sewing machines to make and mend clothing and other sewn items freed up more time to spend on quilts. Creating quilts by hand remained popular until the 20th century.
Quilting has often been largely affected by familiar surroundings, animals, and political happenings. Many pattern names reflected these influences―and while they began as simple names like Diagonal or Diamond, they would become more creative over time. Some examples include Drunkard's Path, ShooFly, Pass in the Corner, Broken Windows, Dog's Tooth, Hearts and Gizzards, Duck's Foot in the Mud, and Wild Goose Chase (ibid).
Civil Wars and Crazy Quilts: 1860s
–1900s
African American slaves also had a large effect on quilting designs in America. Many slaves performed the quilting for the household they served, while others joined their mistresses in quilting projects. It is speculated that geometric style quilts are influenced by African American traditional patterns (Kooler). A common lore is that quilts were used before the Civil War for the Underground Railroad. The story goes that when quilts were placed outside to air out, certain patterns were used to relay messages, such as to begin packing for escape, or would direct escapees to safety. This theory, however, has never been proven (Shaw).
One event that had a great effect on quilting in the 1860s was the American Civil War. Women from both the North and the South created quilts reflecting the division and political themes at the time of the war. Quilts were also used as gifts for soldiers or as items to sell at fundraisers to raise money for the soldiers. As many as 250,000 quilts may have been made during the Civil War years alone.
Crazy quilts were most often made for decoration rather than practical use
The Victorian era, from 1837 to just after the turn of the 20th century, spurred a movement in quilting that would put an emphasis on quilts as decoration for the home. Quilts were displayed in parlors, used as throws, hung as wall décor, and even draped across tables. Crazy quilts―which were quilts that comprised a number of fine fabrics like silks, taffetas, satins, and velvets―were pieced together haphazardly with elaborate stitching. Crazy quilts usually did not contain a padding, only consisting of a front and back, and would often feature embellishment with additional materials like ribbon, lace, embroidered flowers, paints, beads, hankies, and even gold or silver (ibid).
Spreading Quilting to Others: 1820s
–20th Century
In the 1820s, missionaries, traders, government agents, and settlers from the original colonies began introducing quilting to Native Americans both in the mainland and in Hawaii. In Hawaii, wives of missionaries set up sewing classes for natives, which often included quilting. Hometown churches would also send boxes of fabrics, clothing, and quilts to Hawaii and other U.S. Native Americans into the 20th century.
In Hawaii, quilt making became a popular practice. A lau in Hawaii is a basic design pattern. A quilt maker owns the right to their pattern unless they give away or sell the quilt, and then the pattern belongs to the owner. If someone wants to use the lau in their own quilt, they must ask the owner for permission. Another tradition in Hawaii surrounding quilts is that once finished, a quilt is instilled in a person's mana, or their spirit.
Native American tribes on the mainland were also taught quilting techniques by missionaries, as well as receiving an introduction to quilting through trade. Quilts grew to be important in many of these tribes, often worn as shawls and used as bed covers, window and door coverings, and ground covering.
Quilts have also made their way into traditional Native ceremonies, such as baby-naming ceremonies, funeral services, wedding celebrations, graduations, and more. In the 20th century, the Bureau of Indian Affairs in the U.S. government began issuing quilt-making instruction books and sponsoring exhibits of catalogs on quilt making in Native communities (MacDowell).
Amish quilts were traditionally dark, solid colored cloth with elaborate embroidery
Natives were not the only cultures affected by quilting. The Amish arrived in North America in 1683, but they refrained from the "English" practice of quilting until the 1800s, with the oldest surviving Amish quilts being from the 1860s and 70s (Shaw). Amish quilts are distinct in style, usually being large, geometric patterns of solid colors and with no appliques. While the quilts are simple in construction, the embroidery and stitching is very detailed and intricate. These quilts were viewed as a way for Amish women to express themselves creatively in a rather subdued culture, as well as providing a means of income (Koolish).
Quilting Dies Down: 1900s
–1960s
Marie Webster publishing her quilting patterns in Ladies' Home Journal spurred newspapers across the country to offer free patterns
In 1915, Marie Webster published Quilts: Their Story and How to Make Them, the first-ever book about American quilts. Webster's sale of patterns, kits, and finished quilts through the Practical Patchwork Company, as well as her features in Ladies' Home Journal, helped draw quilters away from Victorian crazy quilts and toward a high-style, antebellum, appliqued quilt style. These quilts had a more traditional, clean design. She was also the first designer to offer her patterns and kits to the public, which spurred more than 400 newspapers to follow suit by offering patterns to their readers.
In the 1920s and 30s, as America neared and entered the Great Depression, quilts of fancier textiles were harder to afford. Instead, many women made patchwork quilts composed of used clothes, linens, or worn-out quilts. One popular trend was to create quilts from cotton sacks that household items like animal feed or sugar came in. At first, these were plain white sacks that the women would bleach or dye to get rid of the company's name―but then the companies realized the marketing potential and began selling their goods in colorful and printed sacks (Gordon).
In 1933, the World's Fair was held in Chicago, and Sears, Roebuck & Co. sponsored a national quilt contest for the fair. The Century of Progress Quilt Contest offered $7500 in prizes, with a grand prize of $1200. The competition had 25,000 entries, succeeding in being the largest quilt competition ever (Shaw).
As America entered into World War II in the 1940s, women had less time for quilting owing to the need to fill in for men in the workforce. Quilting still existed, but the popularity of the hobby definitely died down. After the war, many women chose to purchase their bed covers rather than make them themselves.
A Revival in Interest: 1960s
–Present
The 1960s saw a revival in people being interested in quilting, with both women and men getting involved in the hobby. These quilters brought new techniques into the practice, such as graphic-style quilts and appliques that were arranged to look like paintings.
Quilt shops are still popular today, offering fabrics, patterns, threads, batting, and other quilting materials
As the 1976 bicentennial approached, interest in quilting and its role in American history grew even more. Quilt shops began popping up, offering fabrics, threads, sewing machines, patterns, and more specifically for quilting. In 1974, the International Quilt Festival in Houston, TX, began holding yearly exhibitions, with vendors and how-to classes. This spurred other shows and the creation of the International Quilt Market, the first quilting trade show (ibid).
In 1979, the Quilter's Hall of Fame was created by the Continental Quilting Congress, which honored those who were dedicated to preserving the art of quilting or promoted the art to the public. Honorees include quilters, writers, historians, and anyone else who contributes to the quilting community. In 1980, the American Quilt Study Group was created by Sally Garoutte as the first organization in the world devoted to the study of quilting and quilting history (Waldvogel).
The 70s and 80s also saw new technologies and tools for quilting, and the 80s and 90s brought more and better choices in fabrics, which would also spur the new quilting movement. A trend in fine art quilts developed, with explorations in new media such as beads, paint, glass, leather, felt, ribbons, yarn, Mylar, and copper―as well as the odder choices of teabags, eggshells, banana peels, coffee grinds, and toys (Shaw).
Conclusion: Quilting Today
Now, quilting reaches millions of people in the U.S. alone and millions more around the world. Hundreds of how-to books and journals exist to give instructions and patterns to quilters. The Internet has also helped, with social media pages, blogs, and websites offering patterns and instructions to the world. While quilting has come a long way from the early days of Egyptian clothing and Roman soldier's padding, the practice is still ever-changing and making memories, whether as a traditional heirloom quilt or a fine art piece in a museum.
Aldrich, Margret. 2001. This Old Quilt. McGregor, MN: Voyageur Press. Gordon, Maggi McCormick.
2007. American Folk Art Quilts. North Pomfret, VT: Trafalgar Square Books.
Kooler, Donna. 2005. Donna Kooler's Encyclopedia of Quilting. Little Rock, AR: Leisure Arts.
Koolish, Lynn. 2013. Amish Quilts: The Adventure Continues. Lafayette, CA: C & T Publishing.
MacDowell, Marsha L. and C. Kurt Dewhurst. 1997. To Honor and Comfort: Native Quilting Traditions. Hong Kong: Museum of New Mexico Press.
Shaw, Robert. 2009. American Quilts: The Democratic Art, 1780–2007. New York, NY: Sterling Publishing.
Waldvogel, Merikay, Rosalind Webster Perry, and Marian Ann J. Montgomery. 2011.
The Quilters Hall of Fame: 42 Masters Who Have Shaped Our Art.
Minneapolis, MN: Voyageur Press.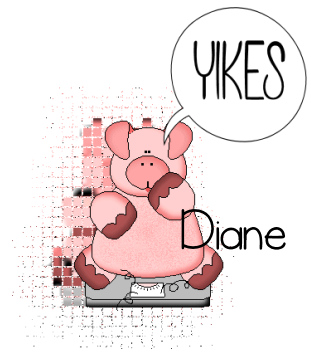 answers: