DIANE'S CORNER ... Celebrate the International Day for the Eradication of Poverty
Word of the Day
Definition:

(noun) The boundary line of a figure, area, or object.

Synonyms:

circuit

Usage:

He had walked the full circumference of his land, repairing his fence along the way.
Idiom of the Day
—

Under any circumstances; no matter what. (Used almost exclusively with a negative statement regarding something that one couldn't or wouldn't do.)
History
Loyalty Day: Massive Crowd Demands Release of Juan Perón (1945)
As secretary of labor and social welfare in the wake of the 1943 revolution in Argentina, Perón enacted a wide range of benefits for workers that earned him a loyal following. In October 1945, he was overthrown in a coup, arrested, and jailed. Mass demonstrations of workers forced his release on October 17, a day now known in Argentina as Loyalty Day. Shortly thereafter, Perón ran for president and was elected by a vast majority in 1946. He was forced into exile in 1955.
Pope John Paul I (1912)
Born Albino Luciani, Pope John Paul I was the first pope to choose a double name, a moniker that honored his two immediate predecessors, Pope John XXIII and Pope Paul VI. Refusing to have the centuries-old traditional papal coronation, he instead opted for a simplified ceremony. His 33-day papacy was one of the shortest reigns in papal history, resulting in the most recent "Year of Three Popes." Several conspiracy theories surround his death.
Tihar
Tihar is a five-day Hindu festival in
Nepal
that honors different animals on successive days. On the first day of the festival, offerings of rice are made to crows, thought to be sent by
Yama
as his "messengers of death." The second day honors dogs, since in the afterworld dogs will guide departed souls across the river of the dead. The third day is when
Lakshmi
will come to visit every home that is suitably lit for her. The fourth day is a day for honoring oxen and bullocks. On the fifth day, brothers and sisters meet and place
tikas
(dots of red sandalwood paste) on each other's foreheads.
Scientists witness huge cosmic crash, find origins of gold
I
t was a faint signal, but it told of one of the most violent acts in the universe, and it would soon reveal secrets of the cosmos, including how gold was created.
READ MORE:
Scientists witness huge cosmic crash, find origins of gold
1888 - The first issue of "National Geographic Magazine" was released at newsstands.
1933 - "News-Week" appeared for the first time at newsstands. The name was later changed to "Newsweek."
1939 - "Mr. Smith Goes to Washington" premiered.
1957 - "Jailhouse Rock", the Elvis Presley film, premiered in Memphis.
1967 - The musical "Hair" premiered at New York's Public Theatre. The show ran for 1,758 performances.
1979 - Mother Teresa of India was awarded the Nobel Peace Prize.
1997 - The remains of revolutionary Ernesto "Che" Guevara were laid to rest in his adopted Cuba, 30 years after his execution in Bolivia.
2000 - In New York City, Madame Tussaud's Wax Museum opened to the public. The 42nd Street location joined Tussaud's other exhibitions already in London, Hong Kong, Amsterdam and Las Vegas.
2003 - In the U.S., the Food and Drug Administration approved a drug, known as memantine, to help people with Alzheimer's symptoms.
2003 - In Taipei, Taiwan, construction crews finished 1,676-foot-tall-building called Taipei 101. The building was planned to open for business in 2004.
DAILY SQU-EEK
READERS INFO
1.
Louisville Jack-O-Lantern Spectacular 2017
Oct 12 - Nov 5, 2017 | Louisville, KY
Iroquois Park
|
5216 New Cut Rd
The Jack-O-Lantern Spectacular in Louisville, Kentucky, cranks up the Halloween fun. Featuring nearly 5,000 unique pumpkin lanterns and a variety of spooky and dazzling decorations in the great outdoors, the seasonal spectacular provides four nights of family-friendly fun. Whether you come to check out the kooky pumpkins bearing likenesses of Freddy Krueger or Jack Skellington, or to soak up some live music near a haunted ship, this illuminated art show is a frighteningly good time.
further information:
Buy Tickets - Jack O' Lantern Spectacular (2017-10-13)
2.
Sedona Plein Air Festival 2017
Oct 14-21, 2017 | Sedona, AZ
Sedona Arts Center
|
15 Art Barn Rd
Art goes far beyond the confines of a dark and dingy studio. These paintings are getting some sun in Sedona, Arizona, as artists pour out into the open air. With mountainous red rocks, trembling green leaves, the blue waters and Sedona's simply gorgeous landscape, these paintings capture the beauty of nature in a more intimate environment. There are also wine tastings, keynote presentations and painting demonstrations to watch for a more varied experience.
further information:
13th Annual Sedona Plein Air Festival
3.
Glen Rose Fall Woodcarving Rally 2017
Oct 14-20, 2017 | Glen Rose, TX
Oakdale Park
|
1019 NE Barnard St
The Glen Rose Fall Woodcarving Rally is a gathering of woodcarvers at Oakdale Park. The event kicks off with a two-day show and sale with seasoned woodcarvers displaying their collections for prospective buyers. Following the sale are several days of woodcarving classes and workshops welcoming all skill levels, from beginners to more advanced carvers.
further information:
Fall Wood Carving Rally & Show
The premiere of the
Audi e-tron
at the 2009
International Motor Show
in
Frankfurt
, Germany. This two-seat
electric car
, similar in appearance to the
Audi R8
but slightly smaller, was powered by four
UQM Technologies
motors and could accelerate from 0 to 100 km/h (62 mph) in 4.8 seconds. The
lithium-ion battery
provided a range of approximately 248 km (154 mi). Although the vehicle was slated for production in 2012, production was canceled owing to its limited
all-electric range
. In 2014,
Audi
began producing the car upon request.
knit
thanks, Jennifer
knit
thanks, Marilyn
knit ... Halloween
knit
knit
crochet
thanks, Helen
crochet
thanks, Doris
crochet
crochet
crochet
RECIPE
thanks, Sara



SWEETS
ADULT COLORING
CRAFTS
... Halloween
.
PUZZLE
Boat by Garden Jigsaw Puzzle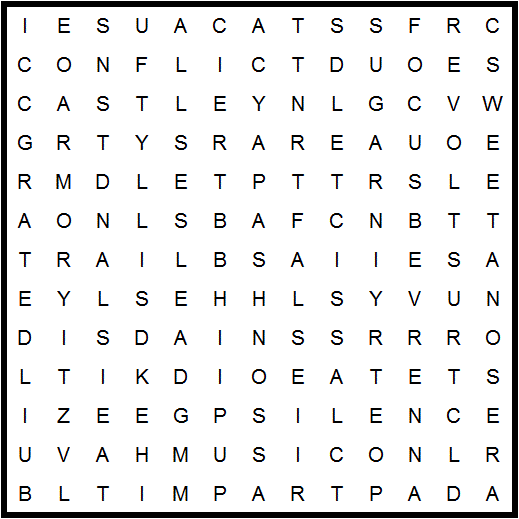 adapt
armor
atlas

build

castle
cats
cause
classic
conflict
debate
disdain

entry

false
focus

grate
ideal
impart
impossible
island

lead
lover

muse
music
nerve
night

poetry

rare
relay
resonate
sect
shake
silence
silly
stand
sugar
sweet

trail
trust




SUDOKU
... hard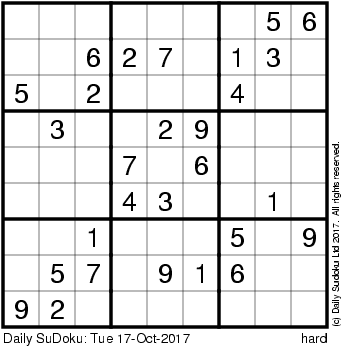 solution: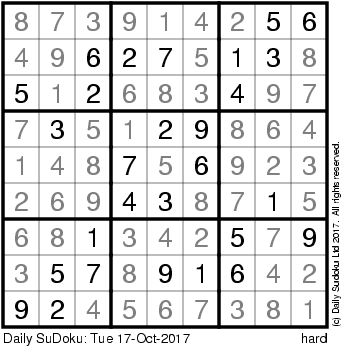 CLEVER
EYE OPENER