DIANE'S CORNER ... Celebrate Rosh Hashanah
Rosh Hashanah is the Jewish new year, a fall holiday that calls for both rejoicing and serious introspection. According to Jewish tradition, Rosh Hashanah is the birthday of the world and also the time of divine judgment. Rosh Hashanah is followed, ten days later, by Yom Kippur
. Together these two days are called the High Holidays.
Services are held in synagogues, with a special liturgy that emphasizes the themes of the holiday. In the midst of the liturgy you hear blasts from the shofar
, made from a ram's horn. The call of the shofar sounds like a person or an animal wailing, and serves to remind Jews to call out to the Divine and change their lives for the better.

Word of the Day
Definition:

(adjective) Acting to defend against or prevent something, especially disease; protective.

Synonyms:

preventative

Usage:

The doctor prescribed a prophylactic antibiotic to the nervous patient.
Idiom of the Day
—

To be ignored, forgotten, or excluded, as from a group, activity, benefit, etc.
History
James Meredith Is Barred from the University of Mississippi (1962)
After a US federal court ruled that colleges could not deny admission to qualified students on the basis of race, civil rights activist James Meredith prepared to enter the segregated University of Mississippi. On the day of Meredith's enrollment, Mississippi Governor Ross Barnett stood in the doorway of the admissions office, physically blocking Meredith's entry, and informed him that his application was denied.
Ten days later, Meredith returned—with 500 federal marshals.
Maxwell Perkins (1884)
After joining the publishing firm of Charles Scribner's Sons, Perkins became an enormously well-regarded editor with a genius for recognizing and fostering new talent. Though best known for the intensive editorial work that shaped Thomas Wolfe's sprawling manuscripts into publishable form, he also edited and published early works by then-unknown writers such as F. Scott Fitzgerald, Ernest Hemingway, and Erskine Caldwell.
Carthaginians and Romans Fiesta
Cartegena
, located on the Mediterranean Sea in southeastern Spain, is an ancient city steeped in the history of the Carthaginian and
Roman Empire
s. Today, for 10 days in late September, thousands of local people celebrate the Carthaginians and Romans Fiesta by dressing in period costume and reenacting this pivotal era in history. The festivities open with a ceremonial lighting of a sacred fire, and over the next several days, festival attendees witness a series of reenactments, including a Roman circus and the victorious march by the
Roman Legions
through the streets of Cartegena.
Storing lightning inside thunder: Researchers are turning optical data into readable soundwaves
Researchers at the University of Sydney have dramatically slowed digital information carried as light waves by transferring the data into sound waves in an integrated circuit, or microchip.
READ MORE:
Storing lightning inside thunder: Researchers are turning optical data into readable soundwaves
1881 - Chester A. Arthur became the 21st president of the
U.S.
President James A. Garfield had died the day before.
Circa 1921 photograph of the 9th floor KDKA transmission room.
1921 - KDKA in Pittsburgh,
PA
, started a daily radio newscast. It was one of the first in the
U.S.
1946 - The first Cannes Film Festival premiered. The original premier was delayed in 1939 due to World War II.
1953 - The TV show "Letter to Loretta" premiered. The name was changed to "The Loretta Young Show" on February 14, 1954.
1955 - "You'll Never Be Rich" premiered on CBS-TV. The name was changed less than two months later to "The Phil Silvers Show."
1966 - George Harrison went to India for his first visit to Maharishi Mahesh Yogi.
1967 - The ocean liner Queen Elizabeth 2 (QE2) was launched. It went out of service on November 27, 2008.
1973 - The Roxy Theater opened in Los Angeles,
CA
. The opening acts were Elton John, Carole King and Jackson Browne.
1995 - The
U.S.
House of Representatives voted to drop the national speed limit. This allowed the states to decide their own speed limits.
1998 - The Rock and Roll Hall of Fame and Museum paid tribute to Robert Johnson with eight days of activities. Johnson only recorded 29 songs before dying in August of 1938.
DAILY SQU-EEK
READERS INFO
1.
National Alpaca Farm Days
Septe
mber 24 - 25, 2017
Join us the last weekend in September as alpaca farms all across North America open their gates to the public.
Feel

the alpaca fleece

Tour

the farm

Experience

live demonstrations

Learn

about raising and breeding alpacas

Shop

for alpaca products

Enjoy

a fun day at the farm for the whole family!
further information:
National Alpaca Farm Days
2. On This Day in 1884
4. ON THIS DAY IN 1965
Rewards catalog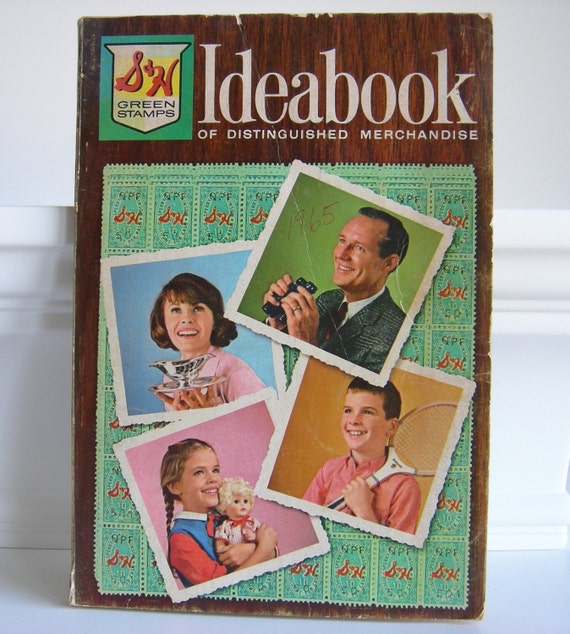 S&H Green Stamps were
trading stamps
popular in the
from the 1930s until the late 1980s. They were distributed as part of a
rewards program
operated by the Sperry & Hutchinson company (S&H), founded in 1896 by
Thomas Sperry
and
Shelley Byron
Hutchinson
.
Customers would receive stamps at the checkout counter of any supermarkets,
department stores
,
and
gasoline stations
among other retailers, which co
uld be redeemed for numerous products
in the
catalog.
5.
TONIGHT CELESTIAL EVENT:
New Moon
The Moon will located on the same side of the Earth as the Sun and will not be visible in the night sky. This phase occurs at 05:30 UTC. This is the best time of the month to observe faint objects such as galaxies and star clusters because there is no moonlight to interfere.
Pictures of the day
Drainage of water in
Lake Urmia
in Iran between 1984 and 2014. Once the largest lake in the
Middle East
, with a surface area of approximately 5,200 km
2
(2,000 sq mi), this
salt lake
has shrunk to less than 10% of its former size.
thanks, Dawn
knit
thanks, Ivy
knit
Sweet Striped Acorns
knit
knit
crochet
crochet
thanks, Ann
crochet
crochet
crochet
RECIPE
Apple, Honey & Brie Cheesy Pull-Apart Bread
thanks, Shelley
CROCKPOT RECIPE
Slow-Cooker Brisket and Onions
thanks, Shelley
SWEETS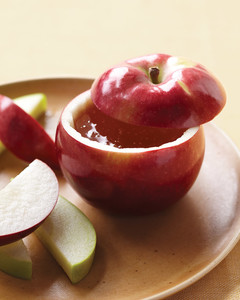 Apples Dipped in Honey
CHILDREN'S CORNER
... crafts
thanks, Patty
How to Make Watercolor Leaf Art
PUZZLE
Vine Twist Column Jigsaw Puzzle
WORD SEARCH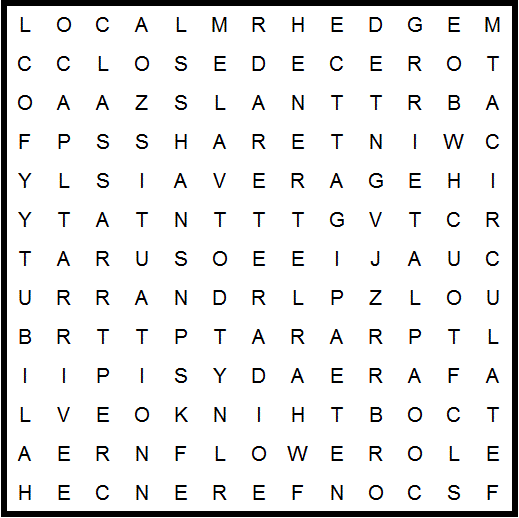 alive
arrive
average

bigger

carpet
casino
circulate
class
close
conference
crept

dare

enter

fare
flaunt
floral
flower
halibut
hedge
hitch

local

ornate

party
plate
radio
ready
recede
role

sate
share
situation
slant
sober
sore
stray
taste
teas
think
tore
touch

vale

winter
SUDOKU
... hard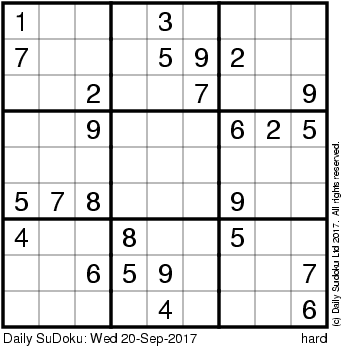 solution: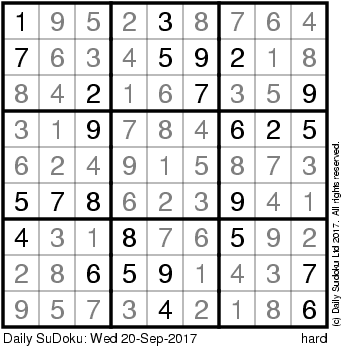 CLEVER
EYE OPENER
Surprising Uses for Aspirin You Never Knew Existed
1. Treats Acne and Pimples
Crush 2 or 3 aspirin tablets and mix them with a little lemon juice or just pain water to form a paste.

Apply it to the acne or pimples.

Leave it on for a few minutes before washing off thoroughly.

Repeat once daily.
2. Keeps Dandruff at Bay
Crush 2 or 3 aspirins into a fine powder and mix it with a blob of shampoo. Wash your hair with the mixture, massaging it onto your scalp. Leave it in for 5 minutes, then rinse and wash your hair again with a mild shampoo. Repeat 1 or 2 times a week.

Alternatively, dissolve the 2 aspirins in 1 tablespoon of white vinegar. Massage the mixture into your scalp. Leave it in for 30 minutes, then wash your hair thoroughly. Use this dandruff treatment a couple of times per week.
Grind a few aspirins into a fine powder. Add a few drops of water to make a paste. Apply the paste to the affected area and leave it on for a few hours. Rinse it off with lukewarm water.

For minor bites, wet the affected skin and rub an aspirin over the bite.
4. Treats Ingrown Hairs
Dissolve 2 or 3 aspirin tablets in 1 teaspoon of warm water until it forms a paste-like consistency.

Add 1 teaspoon of honey to the paste.

Apply the paste to the affected area.

Leave it on for 10 minutes.

Rinse it off with warm water and gently pat the skin dry.

Follow this remedy once or twice a week as needed.
5. Treats Nose Piercing Bumps
Mix 4 aspirin tablets with a little water to make a paste.

Apply on your nose piercing bump and leave it on overnight.

Rinse it off the next morning.

Do this daily for a few days until the infection clears.
6. Reduces Keloids
Dissolve 4 aspirin tablets in a little lemon juice to get a paste.

Apply it on the affected area.

Leave it on for at least 20 minutes, until the paste dries completely.

Wash it off and apply a little olive oil to soothe and moisturize the skin.

Do this twice daily for a few weeks.
7. Removes Calluses from Feet
Prepare a solution with 3 crushed aspirin tablets, 1 tablespoon of lemon juice and 2 tablespoons of water.

Heat a piece of cloth in a microwave and soak it in the prepared solution.

Place it on the affected area.

After 10 minutes, rub a pumice stone all over your feet.

Repeat the process once daily for a few days until your calluses become super soft.
8. Treats Bee and Yellow Jacket Stings
Take 2 or 3 aspirins.

Add a few drops of water to dissolve the tablets and form a thin paste.

Apply it on the affected area and allow it to dry on its own.

Rinse it off with lukewarm water.

Repeat as needed.
Add a few crushed up aspirin tablets to the water in the vase.

Then, arrange the cut flowers as per your liking.

Change the vase water every few days.
9. Fresh Flowers Bloom Extender
Fresh cut flowers displayed in a vase have a pretty short life and tend to wilt away quickly. This happens because the flowers start producing ethylene gas as they slowly decay.

You need to change the flowers frequently to maintain the beauty of your displayed vase. To keep the freshness of cut flowers intact, you can use aspirin as it helps lower the pH of water. This trick works especially well for roses!

Add a few crushed up aspirin tablets to the water in the vase.

Then, arrange the cut flowers as per your liking.

Change the vase water every few days.
10. Removes Stains from Clothes
Crush 2 or 3 aspirins into a fine powder.

Mix the powder in ½ cup of warm water.

Soak the stained part of the fabric in the solution for 2 to 3 hours.

Then, wash the article of clothing in your washing machine as usual.

If needed, repeat again.