DIANE'S CORNER ... Celebrate Violin Day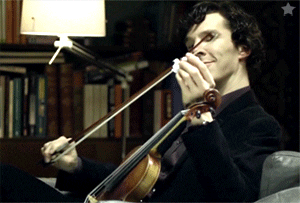 Anna Mary Robertson, also known as "Grandma Moses," became widely famous for her nostalgic paintings depicting rural American life.
Born in 1860, artist Grandma Moses spent decades living the rural, agricultural life that she would later feature in her paintings. She only began devoting herself to art when she was in her seventies. In 1938, an art collector discovered her work. Completely self-taught, Moses soon became famous for her images of country life.
Word of the Day
Definition:

(verb) To be pervaded by something unpleasant.

Synonyms:
smack, smell
Usage:

His speeches reek of sarcasm.
Idiom of the Day
—

Having or knowledgeable of the most advanced technology in a given area, activity, or endeavor.
History
Chinese River Dolphin Declared Functionally Extinct (2006)
Found only in China's Yangtze River, the baiji was a pale, nearly blind freshwater dolphin species nicknamed the "Goddess of the Yangtze." Though it had lived there for millennia, its population declined precipitously in the late 20th century as an industrialized China made heavy use of the river. Many were injured by fishing gear and boat propellers. The species was finally declared functionally extinct after a six-week search failed to locate any baiji.
Ella Baker (1903)
Though Baker was not as well known as some of the other leaders of the US civil rights movement, she spent more than 50 years as a behind-the-scenes activist. Baker grew up in rural North Carolina listening to her grandmother's stories about slavery. After college, she moved to New York City and became involved in social justice activism. She worked with student groups, political organizations, and religious coalitions to facilitate collective action
St. Lucy's Day
According to tradition,
St. Lucy
, or Santa Lucia, was born in Syracuse, Sicily, in the third or fourth century.
Her day
is widely celebrated in Sweden as Luciadagen, which marks the official beginning of the Christmas season. It is traditional to observe Luciadagen by dressing the oldest daughter in the family in a white robe tied with a crimson sash. Candles are set into her crown, which is covered with
lingonberry
leaves. The "Lucia Bride" wakens each member of the household on the morning of December 13 with a tray of coffee and special saffron buns or ginger cookies.
Narwhal escape: Whales freeze and flee when frightened
Scientists who fitted heart rate-monitoring tags to Arctic narwhals have discovered a strange paradox in how the animals respond to threats.
READ MORE: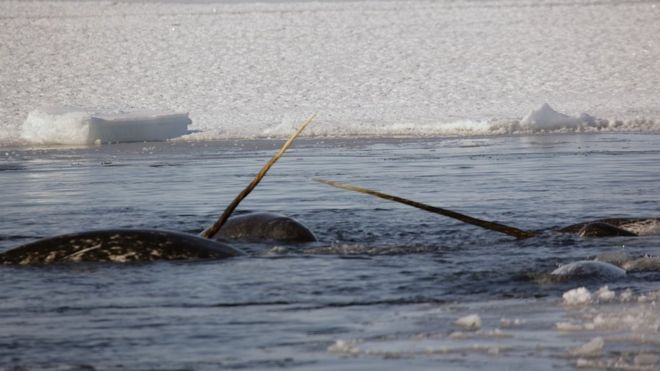 Whales freeze and flee when frightened
1636 - The United States National Guard was created when militia regiments were organized by the General Court of the Massachusetts Bay Colony.
1642 - New Zealand was discovered by Dutch navigator Abel Tasman.
1769 - Dartmouth College, in
New Hampshire
, received its charter.
Hi, Heide and Pete and all the pups!
1883 - The border between Ontario and Manitoba was established.
1884 - Percy Everitt received a patent for the first coin-operated weighing machine
1913 - It was announced by authorities in Florence, Italy, that the "Mona Lisa" had been recovered. The work was stolen from the Louvre Museum in Paris in 1911.
1918 -
U.S. President Wilson
arrived in France, becoming the first chief executive to visit a European country while holding office.
1928 - George Gershwin's musical work "An American in Paris" was premiered by the New York Philharmonic Orchestra.
1961 - Anna Mary Robertson Moses, "Grandma Moses," passed away at the age of 101.
1961 - The Beatles signed with manager Brian Epstein.
1978 - The Philadelphia Mint began stamping the Susan B. Anthony
U.S.
dollar. The coin began circulation the following July.
1989 - South African President F.W. de Klerk met for the first time with imprisoned African National Congress leader Nelson Mandela, at de Klerk's office in Cape Town.
DAILY SQU-EEK
READERS INFO
1. Celestial Event
thanks, Shelley
2.
3.
The first Susan B. Anthony dollars were struck at the
Philadelphia Mint
on
December 13, 1978. First strikes at the
Denver
and
San Francisco Mints
followed on January 9, 1979 and January 29, respectively. Mint officials
feared that the coins would be hoarded upon release, so they ordered the
creation of a stockpile consisting of 500 million coins prior to the release
date in July 1979. They were minted until 1981, when the series was
halted due to poor public reception and again in 1999.
Pictures of the day
A
Daruma doll
(Japanese: 達磨) is a hollow, round,
traditional Japanese doll
modeled after
Bodhidharma
, the founder of the
Zen
tradition of
Buddhism
. These dolls, though typically red and depicting a bearded man (Dharma), vary greatly in color and design depending on region and artist. Though considered an
omocha
, meaning toy, by some, Daruma has a design that is rich in symbolism and is regarded more as a talisman of good luck to the Japanese. They are seen as symbols of perseverance and good luck, making them a popular gift of encouragement.
knit, Christmas
knit
thanks, Eve
knit
Brioche Vest
knit
knit, Christmas ornament
crochet
RECIPE
CROCKPOT RECIPE
SWEETS
... Christmas
thanks, Beth


ADULT COLORING
... Christmas
CRAFTS
... Christmas sewing
thanks, Emma
CHILDREN'S CORNER
... Christmas
PUZZLE
Pink String Ribbon Jigsaw Puzzle
WORD SEARCH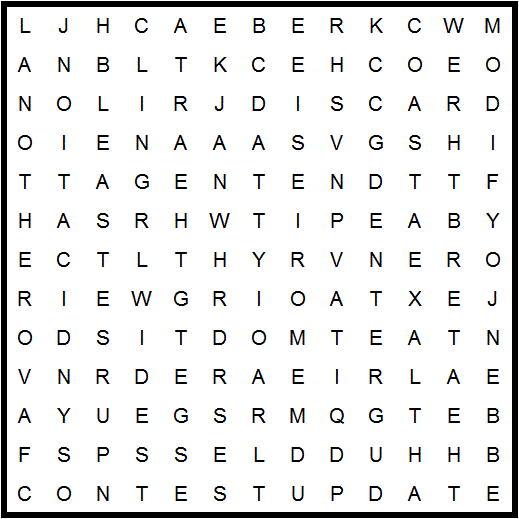 advice
agent
amass
another

beach
better
check
cling
coast
contest

deep
discard

enjoy
enter
exalt
favor

groove

heart
huddle

least
memories
might
modify

pride
purse

reader
right

sets
syndication
teat
tend
theater
threw
till
train
trying

update

widest
SUDOKU
... medium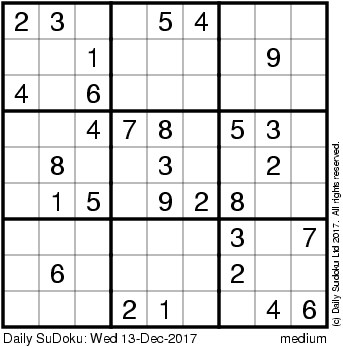 solution: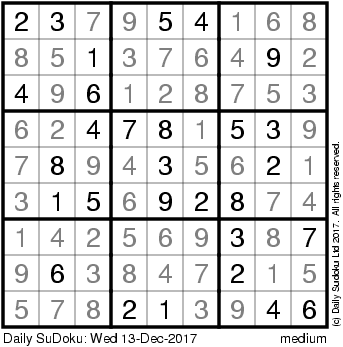 QUOTE
CLEVER
EYE OPENER
Cauliflower belongs to the group of cruciferous vegetables, also known as family of cabbages. It is closely related to broccoli, brussels sprouts, kale and cabbage. Cauliflower originates from Asia Minor. Cultivation of cauliflower started 600 years B.C. in Turkey. Cauliflower gained popularity in Europe in the 16th century, while cultivation in America started at the beginning of the 20th century. Cauliflower requires slightly acidic, clay-like soil that is rich in minerals and regular watering for successful growth. Hundreds varieties of cauliflower are available today. They differ in color, size, shape, taste and nutritional composition. Cauliflower has high nutritional value and it is known as one of the healthiest plants on the planet.
Interesting Cauliflower Facts:
Cauliflower can grow from 8 to 30 inches both in height and width.
Cauliflower develops large and coarse leaves that are green in color. They grow in the form of rosette. Leaves surround stalk which holds centrally positioned large, white head.
White head looks like a miniature tree on the cross section. It consists of densely packed curds. Head is usually 6 inches wide and has 2 to 3 pounds of weight in large varieties of cauliflower. Head consists of central stalk which branches and holds undeveloped flower buds.
Leaves ensure development of white head. Without leaves, bunch of inedible yellow flowers would appear.
Color of the head depends on the variety. Most common type of cauliflower is white, but it can be also purchased in green, purple, orange, brown and yellow color.
Green variety is known as broccoflower because it looks like broccoli. One type of green cauliflowers develops spiky instead of round curds. This variety of cauliflower is known as Romanesco broccoli.
Cauliflower belongs to the group of cruciferous vegetables. They are named that way because they have flowers that consist of four petals which grow in the shape of Greek cross.
Cauliflower develops from seeds and tissue transplants.
Depending on the variety, it takes from 50 to 265 days from planting of the seed to the harvest. Cauliflower is harvested when it reaches expected size and texture.
Cauliflower is an excellent source of dietary fibers, vitamins C, K and vitamins of the B group and minerals such as manganese, potassium and magnesium. Cauliflower has low caloric value and can be used as a substitute for rice and potato.
Cauliflowers can be eaten raw, cooked or pickled.
Prolonged cooking destroys majority of vitamins and it is associated with bad, sulfur-like smell of cauliflower. Cooking of 30 or more minutes decreases health benefits of cauliflower for 75%.
Medical studies revealed that substances isolated from cauliflower can prevent development of certain types of cancer.
China is the greatest manufacturer of cauliflowers in the world.
Cauliflower is an annual plant which means that it completes its life cycle in one year.