DIANE'S CORNER ... Celebrate Make a Friend Day
Some say that the measure of our lives can be seen in our friends. We have all sorts of friends, best ones, long distance ones and even ones that we call acquaintances. They help us through the bad times and dance along in the good times with us. There are friends who are the family that we choose and we would lay down our lives for. These are the bindings on our hearts that we would never want to get rid of. On Make a Friend Day, we can take the time to perhaps add another to this list of buddies!
Friendship is as old as mankind. We have any chances through the year to show those we care for how much they mean to us

(like through writing a daily blog .. mmm)

. There are countless times through the year that we can surround ourselves with all our friends and enjoy their company. Make a Friend Day encourages us to move beyond those set groups and meet new people. Make a connection with someone new who can bring new experiences and fun into your life! On Make a Friend Day

you need to reach out and take a chance on your fellow man. I know that the thought of moving out of your comfort zone and trying to make a connection with someone new. The fear of rejection is alive and well in most of us. To battle that fear, look around and see all the great people in your life and have faith that moving forward more great people will be attracted into your environment!
Ready to get started? There are a few different ways that you can look at Make a Friend Day. Do you want to find this year's new friend in person or on social media? Personally, I would suggest in person but the choice is up to you! Let's look at that option first. New friends can be found all about you. Spend some extra time in your favorite coffee shop. You might just find more than one new friend catching up on some reading or work while sipping on the specialties of the shop. You have that in common, walk on up and dive in! Don't be shy, you will never know success unless you try!
thanks for sharing some of the beauty in this world, Ellen

Word of the Day
Definition:

(noun) A seasonal rhinitis resulting from an allergic reaction to pollen.

Synonyms:

hay fever

Usage:

It was spring, and, just like the garden, his pollinosis was in full-bloom.
Frame-Fire: The reflection of the setting sun in her hair . . .



Idiom of the Day
—

The greatest degree of difference that is possible or conceivable. Without the verbs "mean" or "make," it is used to compare two disparate things.
Lavender fields. Dawn. Imagine the aroma . . .



History
Lateran Treaty Signed Between Italy and the Vatican (1929)
The Lateran Treaty ended the political dispute between the Italian government and the Papacy that began when Italy took Rome as its capital in 1871 and limited papal sovereignty to just a few buildings. The treaty created Vatican City and gave the Holy See sovereignty there. Though Italy was under fascist control when the treaty was signed, successive governments have upheld the agreement. The Lateran Treaty established Roman Catholicism as the state religion of Italy.
Leo Szilard (1898)
Szilard was a Hungarian-American nuclear physicist who, after immigrating to America from Nazi Germany, was instrumental in the development of nuclear weapons. Working with Enrico Fermi, he developed the first self-sustained nuclear reactor based on uranium fission. He was one of the first to realize that nuclear chain reactions could be used in bombs and, in 1939, helped to establish the Manhattan Project.
St. Sarkis' Day
In
Armenia
, St. Sarkis is associated with predictions about love and romance. It is customary for young lovers to put out crumbs for birds and watch to see which way the birds fly off, for it is believed that their future spouse will come from the same direction. It is also traditional to leave some
pokhint
—a dish made of flour, butter, and honey—outside the door on St. Sarkis's Day. According to legend, when St. Sarkis was battling the
Georgians
, the roasted
wheat
in his pocket miraculously turned into pokhint.
Here's Why Pregnant Women Should Avoid Eating Licorice
Too much black licorice during pregnancy could affect a baby's brain, a new study from Finland finds.
READ MORE:
Here's Why Pregnant Women Should Avoid Eating Licorice
1752 - The Pennsylvania Hospital opened as the very first hospital in America.
1808 - Judge Jesse Fell experimented by burning anthracite coal to keep his house warm. He successfully showed how clean the coal burned and how cheaply it could be used as a heating fuel.
1812 - The term "gerrymandering" had its beginning when the governor of
Massachusetts
, Elbridge Gerry, signed a redistricting law that favored his party.
1878 - The first U.S. bicycle club, Boston Bicycle Club, was formed.
1916 - The Baltimore Symphony Orchestra presented its first concert. The symphony was the first by a municipal orchestra to be supported by taxes.
1936 - Pumping began the process to build San Francisco's Treasure Island.
1957 - The
NHL
Players Association was formed in New York City.
1958 - Ruth Carol Taylor was the first black woman to become a stewardess by making her initial flight.
1960 - Jack Paar walked off while live on the air on the "
Tonight Show
" with four minutes left. He did this in response to censors cutting out a joke from the show the night before.
1963 - The
Beatles
recorded "Twist & Shout" and "I Saw Her Standing There."
1972 - David Bowie performed as "Ziggy Stardust" for the first time.
1975 -
Margaret Thatcher
became the first woman to head a major party in Britain when she was elected leader of the Conservative Party.
1989 - Rev. Barbara C. Harris became the first woman to be consecrated as a bishop in the Episcopal Church.
1990 - Nelson Mandela was freed after 27 years in captivity.
1993 - Janet Reno was appointed to the position of attorney general by
U.S. President Clinton
. She was the first female to hold the position.
2000 - The space shuttle
Endeavor
took off. The mission was to gather information for the most detailed map of the earth ever made.
DAILY SQU-EEK
READERS INFO
Vaughan Celebrates WinterFest!
Vellore Village Community Centre
1 Villa Royale Avenue
Sunday, February 12, 2017
10am-3:30pm
The fun-filled 2016 WinterFest event featured FREE outdoor stage entertainment, IceZone, Midway Zone, Horse Drawn Wagon Rides, and more.
A

FREE Pancake Breakfast

was hosted in celebration of Vaughan's 25th Anniversary, along with an Official Welcome by Mayor and Members of Council.
Entertainment highlights included: performances by Mini Pop Kids, Bobs & Lolo, magician and illusionist Neil Croswell, Bounce Entertainment, and Doo Doo the International Clown.
further information: 905/832-2281
The crystal clear ice of "Lake Baikal . . ."



Pictures of the day
Wind tests
being conducted
on a volunteer
at the
Langley Research Center
in 1946. In these tests, under the guidance of the
National Advisory Committee for Aeronautics
and at the request of the
United States Navy
, the volunteer was subjected to wind speeds reaching a maximum of 457 mph (735 km/h); local wind speeds along the subject's face reached 720 mph (1,160 km/h)). These tests were intended to measure the effects of bailing out of a high-speed aircraft on the human body. They showed that "effects of the wind stream on clothing and gear were in many ways more pronounced than on the subject. Even at low speeds, loose clothing flapped and fluttered violently. The helmet and chin strap needed constant readjustment, and the helmet's seams began to tear during exposures to 400-mile-an-hour winds."
THIS DIU CENTRIFUGE COSTS $0.20 AND CAN BE USED FOR MEDICAL TESTS IN REMOTE LOCATIONS
90 secs of spinning can separate a blood sample into red/white blood cells, platelets, and plasma. Longer spins can separate the part of the blood needed for malaria testing
In rare cases, you can see a rainbow at 360 from the plane . . .



knit
- VALENTINE'S DAY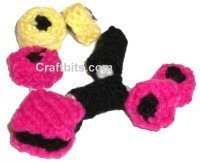 Liquorice Allsorts
thanks, Adele
thanks, Helen
Red Rasta Cowl pattern by EweKnit Toronto
Blooming Lotus . . .



crochet
- VALENTINE'S DAY
Cross Your Heart Coffee Cozy
crochet
crochet
thanks, Emily
crochet
thanks, Bertha
Mermaid Tail Afghan Blanket
crochet
Flaming Beanie
You will need: 100g dk weight main color
50g contrast colour (CC)
4.5mm Hook
Stitch markers
This pattern is for a 20" circ hat, it fits quite snugly because it uses tapestry crochet. To make a larger or smaller hat, add or take away increase rounds, 6 sc = 1 1/2 "
This pattern uses tapestry crochet where you carry the color not being worked underneath and stitch it into your work as you go. It is important to not carry the yarn too tightly so that your hat still has some give in it when you wear it.
1. Ch2, in 2nd ch from hook work 6sc
2. (You will be working in a continuous spiral, place marker in first stitch of this round and move marker up to the first stitch of each new round), 2sc in each sc around (12)
3. *2sc, sc* around (18)
4. *2sc, sc in next 2 sts* around (24)
5. *2sc, sc in next 3 sts* around (30)
6. *2sc, sc in next 4 sts* around (36)
7. *2sc, sc in next 5 sts* around (42)
8. *2sc, sc in next 6 sts* around (48)
9. *2sc, sc in next 7 sts* around (54)
10. *2sc, sc in next 8 sts* around (60)
11. Sc in each st around (60)
12. *2sc, sc in next 9 sts* around (66)
13. sc in each st around
14. *2sc, sc in next 10 sts* around (72)
15. sc in each st around
16. *2sc, sc in next 11 sts* around (78)
17. sc in each st around
18. *2sc, sc in next 12 sts* around (84)
19. sc in each st around
20. *2sc, sc in next 13 sts* around (90)
21 - 37: sc around
38: In this round the pink is added. Carry the CC yarn under the stitches and pick it up and swap it to work stitch in every six in pink. It may be helpful to mark out every six stitches to keep track of where you are - I added a stitch marker in every 12 stitches. What I did was to randomly put in a pink stitch in each group of 6. Randomly work from these combinations:
(
sc in next 5
changing to CC in last st worked,
sc CC in last st
changing to MC)
(
sc in next 4
changing to CC in last st worked,
sc CC in 5th st
changing to MC,
sc in last
)
(
sc in next 3
changing to CC in last st worked,
sc CC in 4th st
changing to MC,
sc in next 2
)
(
sc in next 2
changing to CC in last st worked,
sc CC in 3rd st
changing to MC,
sc in next 3
)
(
sc in first st
changing to CC in last st worked,
sc CC in 2nd st
changing to MC,
sc in next 4
)
(
sc in first st
changing to MC in last st worked,
sc in next 5 st)
39: Continuing in the same fashion, in this round you will need to fill in 2 sts in every 6 using the CC - some of these might be 2 sts next door to each other, some separated by one or more sts
40. 3 in every six sts to be filled in using CC
41. 4 in every six sts to be filled in using CC
42. 5 in every six sts to be filled in using CC
43 - 47: sc around. Check sizing by trying hat on (my hat measured approx 8" crown to brim), if you need to make it a bit bigger, add a few more rounds in the CC. Once you are happy, work round to the stitch marker marking the first st of the round, sl st in the next 2 sts and fasten off.
Weave in ends and wear!
Splash - From a stone thrown into the water during sunset . . .



RECIPE
HOW TO MAKE YOUR OWN SUET FOR THE BIRDS
almanac
Suet is the perfect

bird food recipe

for the winter months when birds' food sources dwindle. Suet is loved by nuthatches, woodpeckers, wrens, chickadees, cardinals, and most insect-eating birds.
You can use almost any seed or grain, mixed with beef fat, lard, or natural peanut butter. A basic suet combines equal parts of beef fat and assorted birdseed.

Put it in a tuna or cat food can to chill (or freeze) until it's hard enough to hold its shape, then release it into a wire suet cage or sturdy mesh bag.

For a fancier suet, add natural peanut butter to the mix. You can also bind cornmeal or oatmeal with natural peanut butter and spread it into holes drilled in a post or log.

Birds also like dried fruits, so consider adding raisins, currants, apricots, or citron.
2 parts melted fat (beef fat or lard)

2 parts yellow cornmeal

1 part natural peanut butter
Mix all ingredients together and cook for a few minutes. Pour into small containers (tuna fish cans are good), and refrigerate or freeze until needed. Mixture can also be stuffed into 1-inch holes drilled in small logs to hang from trees. The recipe can be made all year long as long as you accumulate fat. Fasten containers securely to trees or feeders.
Enjoy watching your feathered friends warm up by your window!
The view from a height of 8000 meters . . .



CROCKPOT RECIPE
thanks, Marge
Rhodochrosite - Beautiful Shii mineral, also known as the "Rose of the Inca . . ."



SWEETS
thanks, Sara
Morskoi sand under a microscope with a 300-fold increase . . .
ADULT COLORING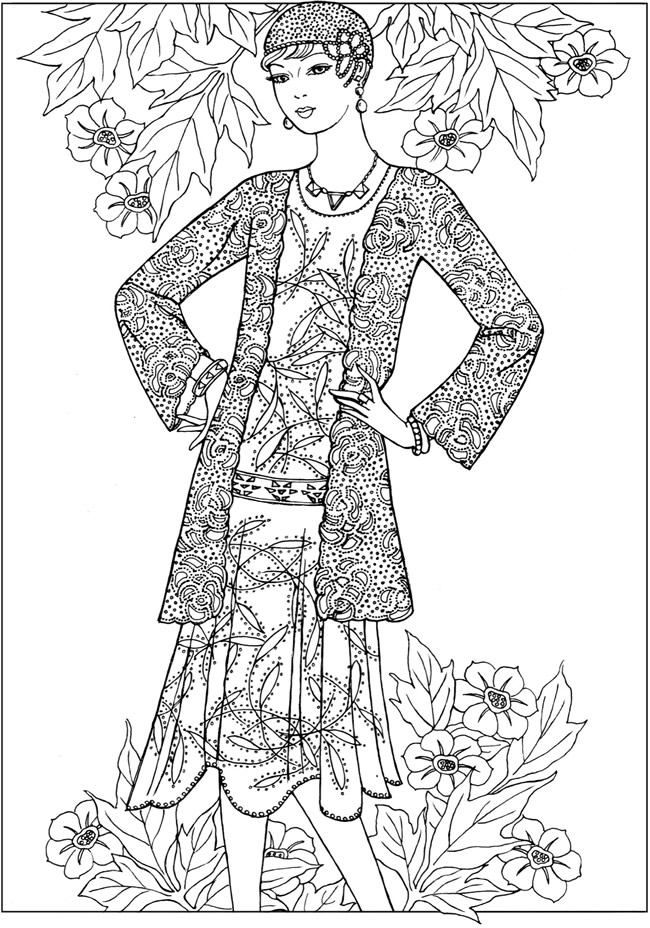 CRAFTS
Make an ice bowl with a Balloon
Keep that fruit salad chilled for the entire duration of the party. Plus, it looks pretty cool on a buffet table.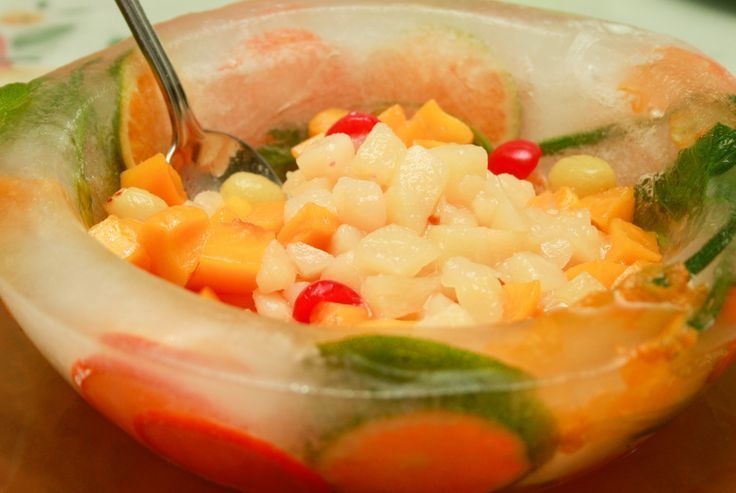 Rainbow refraction of light in water droplets . . .



CHILDREN'S CORNER
... crafts
thanks, Clare
Add some sparkle to your do
with these diy rhinestone hair clips
PUZZLE
Nymphaeaceae Pair Jigsaw Puzzle
QUOTE
CLEVER
i made this, and it was a great idea!
EYE OPENER
WORLD HERITAGE SITE QUIZ
(answers below)
1. Which country has the most world heritage sites?
2. What was the first site to be accepted as a world heritage site?
7. Which of the following Greek world heritage sites is located on the mainland rather than on an island?
8. Which continent has the most world heritage sites?
9. Which of the following is a natural world heritage site?