DIANE'S CORNER ... Celebrate Inspire Your Day with Art Day
Inspire Your Heart With Art Day
sounds straightforward enough. Go to a gallery, theater, cinema, or music venue, and soak up the art. Remember the instruction, though:
Inspire Your Heart
. Care is needed.
Have you noticed how edgy the arts have been getting lately? It's not about truth and beauty any more. Artists want to shock you. That's their new raison d'etre, and while it might thrill and enrage you, it's not necessarily good for your heart.
So the key to getting the most out of this day is being selective about your art, and choosing something that will inspire your heart rather than expire it. With anything before 1967 you should be on fairly safe ground, but particularly recommended would be Turner (painting), Beethoven (Music) or Shakespeare (The Whole of Human Life). You know what you like of course: Go consume it!
thanks, Ida
Donald Fraser Gould McGill
(28 January 1875 – 13 October 1962) was an English graphic artist whose name has become synonymous with the genre of
saucy
seaside postcards
that were sold mostly in small shops in British coastal towns. The cards feature an array of attractive young women, fat old ladies, drunken middle aged men, honeymoon couples and vicars.
He has been called 'the king of the saucy postcard', and his work is collected and appreciated for his artistic skill, its power of social observation and earthy sense of
humor
. Even at the height of his fame he only earned three
guineas
a design,
but today his original artwork can fetch thousands.
Word of the Day
Definition:

(noun) Marked by or consisting of a small amount of money.

Synonyms:

shoe string

Usage:

The manager was expected to run the department on a shoestring budget, so to save money, he fired a few a few of the salesmen and accountants.
Idiom of the Day
—

Having the majority of one's income going towards the high costs of one's home, such as mortgage or rent, property tax, utilities, etc., leaving very little money remaining for other expenditures.
History
United States Launches Explorer I (1958)
Explorer I was the first American satellite. It was launched four months after the first artificial satellite, Sputnik I, was put into orbit by the Soviet Union, beginning the so-called space race. Although it carried a number of instruments, Explorer I was relatively small, weighing just 30 lbs (13 kg). It stopped transmission of data later in 1958, when its batteries died, but remained in orbit for more than 12 years.
Jack Roosevelt "Jackie" Robinson (1919)
Robinson, a vocal member of the Civil Rights movement, was the first African-American baseball player in the modern major leagues and the first African American to be inducted into the Baseball Hall of Fame. In 1949, he led the National League in both stolen bases and batting average and was named its most valuable player. In recognition of his accomplishments both on and off the field, Major League Baseball retired Robinson's number in 1997.
Up-Helly-Aa
This ancient fire festival is observed by people of Lerwick in the Shetland Islands. In pre-Christian times, their Norse ancestors welcomed the return of the sun god with Yule, a 24-day period of feasting, storytelling, and bonfires. The last night of the festival was called Up-Helly-Aa, or "End of the Holy Days." Today, a group known as the Guizers builds a 31-foot model of a Viking longship in honor of the Viking invaders who remained in Scotland. On the night of Up-Helly-Aa, the Guizers dress in Norse costumes and carry the boat to an open field. There, they throw lit torches into the ship and burn it.
"Alien-Looking" Insect Found Trapped in Amber
The 100-million-year-old remains of an alien-looking female insect — complete with a triangular head and bulging eyes — have been discovered encased in a glob of hardened resin called amber.
READ MORE:
1747 - The first clinic specializing in the treatment of venereal diseases was opened at London Dock Hospital.
1797 - Composer Franz Schubert was born.
1893 - The trademark "
Coca-Cola
" was first registered in the United States Patent Office.
1930 -
U.S.
Navy Lt. Ralph S. Barnaby became the first glider pilot to have his craft released from a dirigible, a large blimp, at Lakehurst,
NJ
.
1940 - The first Social Security check was issued by the
U.S.
Government.
1949 - The first TV daytime soap opera was broadcast from NBC's station in Chicago,
IL
. It was "These Are My Children."
1971 - Astronauts Alan B. Shepard Jr., Edgar D. Mitchell and Stuart A. Roosa blasted off aboard
Apollo 14
on a mission to the moon.
1982 - Sandy Duncan gave her final performance as "Peter Pan" in Los Angeles,
CA
. She completed 956 performances without missing a show.
1985 - The final Jeep rolled off the assembly line at the AMC plant in Toledo,
OH
.
2005 - Keanu Reeves received a star on the Hollywood Walk of Fame.
DAILY SQU-EEK
Visit Patty's son in law's blog to celebrate folk artists and songwriters through cover-songs and
explore the margins and meanings of folk music in a 21st century world.
The island Elliðaey in
Breiðafjörður
, a large shallow bay in the west of Iceland. It separates the region of the
Westfjords
from the south of the country. The northern tip of the bay was formed about 15 million years ago, whereas the southern end at
Snæfellsnes
was formed less than half that time ago.
Federal Court Ruling Requires Private Businesses To Install Handicapped-Accessible Wheelchair Jumps
Disability rights groups celebrated Thursday after the federal court for the District of Columbia handed down a ruling requiring all private businesses nationwide to install handicapped-accessible wheelchair jumps.
knit
, hat and gloves
knit
, sweater of this set
knit
thanks, Adele
knit
thanks, Emily
knit
- VALENTINE'S DAY
crochet
Granny Mini Shawl With Flowers
crochet
crochet
thanks, Nicki
crochet
- VALENTINE'S DAY
thanks, Rosa
RECIPE
Gluten Free Potato Pierogi
CROCKPOT RECIPE
thanks, Anita
Chicken Fettuccine Alfredo

SWEETS
What you may not realize about rainbow cookies is that they aren't really cookies at all, but more accurately, thinly baked layered cake made with flour, sugar, butter, eggs and almond paste, giving its distinct flavor. They are filled with raspberry jam, chilled and covered on top and bottom with a layer of melted chocolate. Slice them off into bite-sized rectangles, and you have the most perfect non-cookie cookie treat.
You could dye the cookies any color combo you like
but red, white and green are traditional in the New York area.
Ingredients for the cake:
4 oz almond paste, broken into little pieces or processed in food processor for 30 seconds
** If you've never worked with almond paste before, make sure it is fresh and that it is broken down into small pieces. You can even pulse it in a food processor or by using the paddle attachment of a stand mixer before adding to the batter
2 sticks (1 cup) unsalted butter, melted
1 cup unbleached all-purpose flour
red and green food coloring (about 8 drops each)
1 cup dark or semisweet chocolate chips
1 Tbsp vegetable shortening
Directions
Preheat oven to 350 degrees. Grease your pans. Add parchment paper to bottom of each pan. Grease again and add light dusting of flour. Tap pan to remove any excess flour.
Using a hand mixer (or whisk attachment to stand mixer), mix eggs and sugar until thick and yellow. Add crumbled almond paste and combine.
Add melted butter, flour, salt and vanilla.
Divide batter into three even amounts. Leave one plain. Add green food coloring to one batch of batter. Add red food coloring to the other batch of batter.
Pour batter into prepared pans. Bake for 8-9 minutes, or until just set and no longer wet in the middle.
Allow to cool completely.
Place chocolate, shortening and pinch of salt in a glass bowl. Microwave for 30 second intervals until melted. Stir vigorously to ensure there are no clumps.
Place a piece of parchment paper on top of a platter or baking sheet. Add red cake layer to parchment paper. Spread thin layer of raspberry jam. Top with white layer. Add another thin layer of raspberry jam. Top with green cake.
Carefully spread half the melted chocolate on top. Place in refrigerator for 15-20 minutes or until completely hard.
Turn over and spread remaining chocolate on other side. Place back in refrigerator for 30 minutes or overnight.
Trim edges and slice into cookies.
ADULT COLORING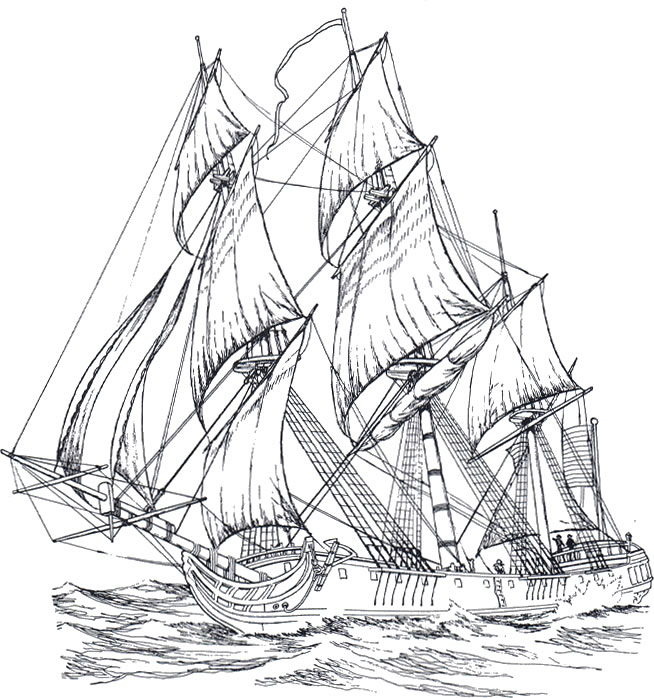 CRAFTS
thanks, Kay
DIY VALENTINES PUNS
CHILDREN'S CORNER
... art
PUZZLE
QUOTE
CLEVER
How to Use a Muffin Pan to Cook Hard Boiled Eggs
Bake Hard "Boiled" Eggs Using Muffin Tins
EYE OPENER
People Are Knitting Giant Sweaters For Rescued Elephants To Protect Them From Cold
Winters get chilly in Northern India, so volunteers at the the Wildlife SOS Elephant Conservation and Care Center decided to knit giant sweaters for its rescued elephants.
It takes around 4 weeks to make one sweater, and it does not come as a surprise knowing that elephants are the largest land mammals on the planet. Still, the volunteers make sure that the knits are not only warm and cozy, they are also colorful , and even fashionable.
"It is important to keep our elephants protected from the bitter cold during this extreme winter, as they are weak and vulnerable having suffered so much abuse making them susceptible to ailments such as pneumonia," co founder Kartick Satyanarayan said in a release. "The cold also aggravates their arthritis which is a common issue that our rescued elephants have to deal with." Thank goodness the abuse those sweet babies had to face is in the past, with bright – and stylish – future ahead of them.
Winters get chilly in Northern India, so an animal shelter decided to knit giant sweaters for its rescued elephants
It takes around 4 weeks to make one sweater – the elephants are the largest land mammals on the planet
Still, the volunteers make sure that the knits are not only warm and cozy, they are also colorful and even fashionable
"It is important to keep our elephants protected from the bitter cold during this extreme winter, as they are weak and vulnerable…"
"Having suffered so much abuse [makes] them susceptible to ailments such as pneumonia… The cold also aggravates their arthritis"
Thank goodness the terrible things those sweet babies had to face are in the past, with bright – and stylish – future ahead of them