DIANE'S CORNER ... Celebrate World Cancer Day
It is hard to find a person in society today that has not been touched by cancer in some way, either directly or indirectly.
World Cancer Day
hopes to honor those who are fighting and those who have been lost to this dreadful disease. Take a moment and sit with me while I tell you about this unique day of remembrance and determination. I promise you'll understand the day more and be ready to take your part in helping others so that perhaps one day there
will
be some in society that are not touched by cancer.
World Cancer Day is a fairly new holiday to bring light to this ages old disease. At the World Summit Against Cancer for the New Millennium in Paris, this day was formally organized by what is called the Paris Charter. The charter was created with many goals.The Paris charter aimed at promoting research for a prevention and cure for cancer. Also, the charter hopes to bring awareness and change to the services provided to patients. They knew that increased awareness and information would help to mobilize the global community to help combat cancer. In the spirit of this charter, World Cancer Day was created.
With the advent of World Cancer Day, it was hoped that it would keep the Paris Charter in the hearts and minds of people everywhere. The goals and ideas of the Charter will never be lost as long as there is even just one person to celebrate the day.
Wondering what you can do to honor this day? Glad you asked! You can honor World Cancer Day by educating yourself and those around you. The "We can. I can." campaign is a global movement to bring awareness, research and information to everyone it can reach.
So, if it in honor of someone you loved, or for your own battle, it's time to help make a step towards a day where cancer is no longer a common topic of conversation. Pick up the mantel and help us! Honor World Cancer Day and join the fight!
John Brooker, originate
d topiary
Word of the Day
Definition:

(noun) A bitter, abusive denunciation.

Synonyms:

fulmination

Usage:

Silverstein found vent in a diatribe against all prize-fighters and against Joe Fleming in particular.
Idiom of the Day
—

To be extremely or triumphantly successful.
History
Charles Lindbergh (1902)
In 1927, Lindbergh, an American aviator, made the first nonstop solo flight across the Atlantic in 33.5 hours, landing in Paris to a hero's welcome. He returned to the US a celebrity but moved to England in 1932 to escape the media frenzy surrounding the kidnapping and murder of his son. Returning to the US in 1940, he faced criticism for opposing US entry into WWII. Still, he flew combat missions for the US during the war.
Ice Worm Festival
This zany mid-winter festival celebrates the emergence of the ice worm in Cordova, Alaska. The highlight of the three-day festival is the procession of a 150-foot-long ice worm followed by 500 or so paraders. Other events include variety shows, ski events, a survival-suit race, a beauty pageant, music, and dances. The celebration began in 1961, and the legend was born then that an ice worm hibernates during the winter in the Cordova Glacier but starts to hatch or wake up in early February. The worm has gained international fame, and the festival draws great crowds of people.
Is This Ancient, Bag-Like Sea Creature Our Earliest Ancestor?
Microfossils found in China have revealed what could be our earliest known ancestor on the tree of life, researchers say. But don't go looking for a resemblance.
READ MORE: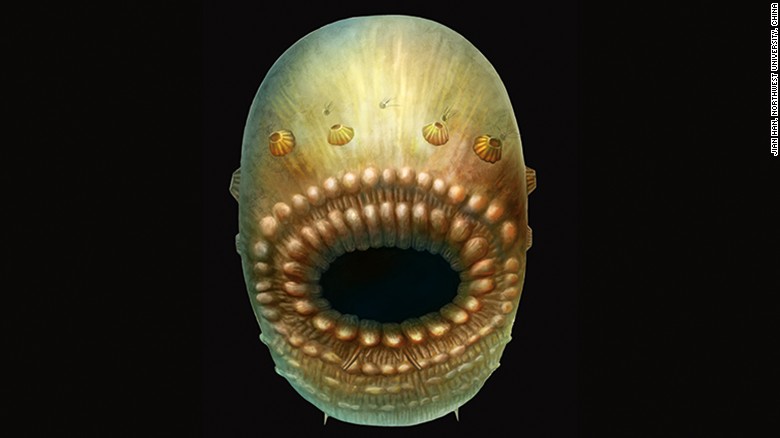 1789 - Electors unanimously chose George Washington to be the first president of the
United States
.
1824 - J.W. Goodrich introduced rubber galoshes to the public.
1913 - Louis Perlman received a patent for his demountable tire-carrying rims.
1936 - Radium E. became the first radioactive substance to be produced synthetically.
1952 - Jackie Robinson was named Director of Communication for NBC. He was the first black executive of a major radio-TV network.
1957 - Smith-Corona Manufacturing Inc., of New York, began selling portable electric typewriters. The first machine weighed 19 pounds.
1977 - "American Bandstand" celebrated its 25th anniversary with an ABC-TV special hosted by Dick Clark.
1999 - Freddy Fender received a star on the Hollywood Walk of Fame. It was the 2,129th star to be dedicated.
2004 - The social networking website Facebook.com was launched.
DAILY SQU-EEK
Funny and Interesting Facts
In 1935 a writer named Dudley Nichols refused to accept the Oscar for his movie The Informer because the Writers Guild was on strike against the movie studios. In 1970 George C. Scott refused the Best Actor Oscar for Patton. In 1972 Marlon Brando refused the Oscar for his role in The Godfather
The system of democracy was introduced 2 500 years ago in Athens, Greece. The oldest existing governing body operates in Althing in Iceland. It was established in 930 AD
A person can live without food for about a month, but only about a week without water
If the amount of water in your body is reduced by just 1%, you'll feel thirsty
If it's reduced by 10%, you'll die
According to a study by the Economic Research Service, 27% of all food production in Western nations ends up in garbage cans. Yet, 1,2 billion people are underfed - the same number of people who are overweight
Camels are called "ships of the desert" because of the way they move, not because of their transport capabilities. A Dromedary camel has one hump and a Bactrian camel two humps. The humps are used as fat storage. Thus, an undernourished camel will not have a hump.
In the Durango desert, in Mexico, there's a creepy spot called the "Zone of Silence." You can't pick up clear TV or radio signals. And locals say fireballs sometimes appear in the sky
Ethernet is a registered trademark of Xerox, Unix is a registered trademark of AT&T
Bill Gates' first business was Traff-O-Data, a company that created machines which recorded the number of cars passing a given point on a road
Uranus' orbital axis is tilted at 90 degrees.
The final resting-place for Dr. Eugene Shoemaker - the Moon. The famed U.S. Geological Survey astronomer, trained the Apollo astronauts about craters, but never made it into space. Mr. Shoemaker had wanted to be an astronaut but was rejected because of a medical problem. His ashes were placed on board the Lunar Prospector spacecraft before it was launched on January 6, 1998. NASA crashed the probe into a crater on the moon in an attempt to learn if there is water on the moon.
Pictures of the day
The
Saalfeld Fairy Grottoes
are caverns or grottoes of a former mine in near
Saalfeld
, in the German state of
Thuringia
. They have long been famous for their countless colorful mineral formations (
speleothems
) formed over many years by water dripping through relatively soft rock. Since 1993, the
Guinness Book of World Records
has termed the
Feengrotten
"the most colorful cave grottoes in the world."
AMAZING LIGHT PILLARS SIGHTED
IN NORTHERN ONTARIO
North Bay, Canada resident Timothy Joseph Elzinga recently sighted light pillars in the night sky after being awoken by his son in the middle of the night.
knit
- VALENTINE'S DAY
knit
thanks, Linda
knit
thanks, Amber
knit
knit
thanks, joan
Where are your Glasses ??

Yesterday my daughter e-mailed me again, asking why I didn't do something useful with my time.

"Like sitting around the pool and drinking wine is not a good thing?" I asked.




Talking about my "doing-something-useful" seems to be her favorite topic of conversation.

She was "only thinking of me", she said and suggested that I go down to the Senior Center and hang out with the guys.




I did this and when I got home last night, I decided to play a prank on her.

I e-mailed her and told her that I had joined a Parachute Club.

She replied, "Are you nuts? You are 78 years old and now you're going to start jumping out of airplanes?"




I told her that I even got a Membership Card and e-mailed a copy to her.

She immediately telephoned me and yelled, "Good grief, Mom, where are your glasses?!

This is a Membership to a

Prostitute

Club, not a Parachute Club."




"Oh man, I'm in trouble again," I said, "I really don't know what to do. I signed up for five jumps a week!!"




The line went quiet and her friend picked up the phone and said that my daughter had fainted.

Life as a Senior Citizen is not getting any easier, but sometimes it can be fun.
crochet - VALENTINE'S DAY
Free Love Heart Granny Square Heart Pattern
crochet
How to Crochet Boots with Flip Flops
crochet
thanks, June
Happy Hexagons' Afghan
crochet
thanks, June
How To Join Crochet Hexagons With an Invisible Seam
crochet
thanks, Sharon
RECIPE
thanks, Patsy
CROCKPOT RECIPE
SWEETS
thanks, Shelley
ADULT COLORING
CRAFTS
thanks, Hazel
TRIPLETS
CHILDREN'S CORNER
... maze
PUZZLE
Green Hose Jigsaw Puzzle
QUOTE
CLEVER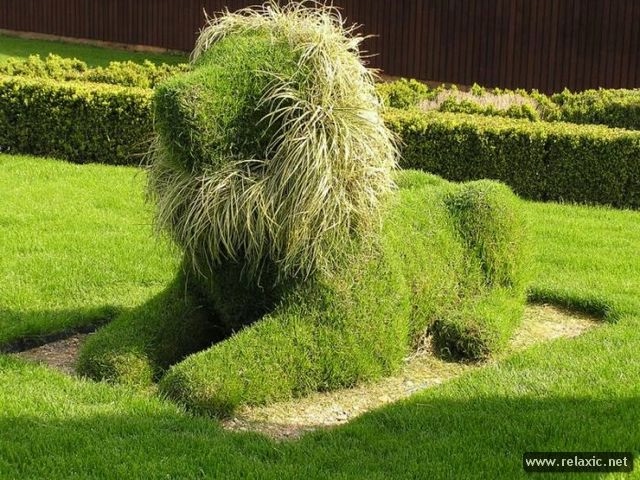 EYE OPENER
Benefits of Honey and Cinnamon
According to some, a mix of honey and cinnamon cures some diseases. Honey is produced in most of the countries of the world. Scientists of today also note honey as very effective medicine for all kinds of diseases. Honey can be used without side effects which is also a plus. Today's science says that even though honey is sweet, when it is taken in the right dosage as a medicine, it does not harm even diabetic patients. Researched by western scientists:
HEART DISEASES:
Make a paste of honey and cinnamon powder, put it on toast instead of jelly and jam and eat it regularly for breakfast. It reduces the cholesterol and could potentially save one from heart attack. Also, even if you have already had an attack studies show you could be kept miles away from the next attack. Regular use of cinnamon honey strengthens the heart beat. In America and Canada, various nursing homes have treated patients successfully and have found that as one ages the arteries and veins lose their flexibility and get clogged; honey and cinnamon revitalize the arteries and the veins.
ARTHRITIS:
Arthritis patients can benefit by taking one cup of hot water with two tablespoons of honey and one small teaspoon of cinnamon powder. When taken daily even chronic arthritis can be cured. In a recent research conducted at the Copenhagen University, it was found that when the doctors treated their patients with a mixture of one tablespoon Honey and half teaspoon Cinnamon powder before breakfast, they found that within a week (out of the 200 people so treated) practically 73 patients were totally relieved of pain — and within a month, most all the patients who could not walk or move around because of arthritis now started walking without pain.
BLADDER INFECTIONS:
Take two tablespoons of cinnamon powder and one teaspoon of honey in a glass of lukewarm water and drink it. It destroys the germs in the bladder….who knew?
CHOLESTEROL:
Two tablespoons of honey and three teaspoons of Cinnamon Powder mixed in 16 ounces of tea water given to a cholesterol patient was found to reduce the level of cholesterol in the blood by 10 percent within two hours. As mentioned for arthritic patients, when taken three times a day, any chronic cholesterol-could be cured. According to information received in the said Journal, pure honey taken with food daily relieves complaints of cholesterol.
COLDS:
Those suffering from common or severe colds should take one tablespoon lukewarm honey with 1/4 spoon cinnamon powder daily for three days. This process will cure most chronic cough, cold, and, clear the sinuses, and it's delicious too!
UPSET STOMACH:
Honey taken with cinnamon powder cures stomach ache and also is said to clear stomach ulcers from its root.
GAS:
According to the studies done in India and Japan, it is revealed that when Honey is taken with cinnamon powder the stomach is relieved of gas.
IMMUNE SYSTEM:
Daily use of honey and cinnamon powder strengthens the immune system and protects the body from bacterial and viral attacks. Scientists have found that honey has various vitamins and iron in large amounts. Constant use of Honey strengthens the white blood corpuscles (where DNA is contained) to fight bacterial and viral diseases.
INDIGESTION:
Cinnamon powder sprinkled on two tablespoons of honey taken before food is eaten relieves acidity and digests the heaviest of meals
INFLUENZA:
A scientist in Spain has proved that honey contains a natural 'Ingredient' which kills the influenza germs and saves the patient from flu.
LONGEVITY:
Tea made with honey and cinnamon powder, when taken regularly, arrests the ravages of old age. Use four teaspoons of honey, one teaspoon of cinnamon powder, and three cups of boiling water to make a tea. Drink 1/4 cup, three to four times a day. It keeps the skin fresh and soft and arrests old age. Life spans increase and even a 100 year old will start performing the chores of a 20-year-old.
RASPY OR SORE THROAT:
When throat has a tickle or is raspy, take one tablespoon of honey and sip until gone. Repeat every three hours until throat is without symptoms.
PIMPLES:
Three tablespoons of honey and one teaspoon of cinnamon powder paste. Apply this paste on the pimples before sleeping and wash it off the next morning with warm water. When done daily for two weeks, it removes all pimples from the root.
SKIN INFECTIONS:
Applying honey and cinnamon powder in equal parts on the affected parts cures eczema, ringworm and all types of skin Infections.
WEIGHT LOSS:
Daily in the morning one half hour before breakfast and on an empty stomach, and at night before sleeping, drink honey and cinnamon powder boiled in one cup of water. When taken regularly, it reduces the weight of even the most obese person. Also, drinking this mixture regularly does not allow the fat to accumulate in the body even though the person may eat a high calorie diet.
FATIGUE:
Recent studies have shown that the sugar content of honey is more helpful rather than being detrimental to the strength of the body. Senior citizens who take honey and cinnamon powder in equal parts are more alert and flexible. Dr. Milton, who has done research, says that a half tablespoon of honey taken in a glass of water and sprinkled with cinnamon powder, even when the vitality of the body starts to decrease, when taken daily after brushing and in the afternoon at about 3:00 P.M., the vitality of the body increases within a week.
BAD BREATH:
People of South America, gargle with one teaspoon of honey and cinnamon powder mixed in hot water first thing in the morning so their breath stays fresh throughout the day.
HEARING LOSS:
Daily morning and night honey and cinnamon powder, taken in equal parts restores hearing