DIANE'S CORNER ... Celebrate Save Your Hearing Day
thanks for sharing vintage pictures of the Ukraine, Sally
Word of the Day
Definition:

(noun) An abrupt failure of function or complete physical exhaustion.

Synonyms:

collapse

Usage:

The weakness of the young missionary became so extreme that they had to lay him again on the bed, where a prostration, lasting for several hours, held him like a dead man.
Idiom of the Day
—

To force someone to go somewhere or do something against his or her will, especially when he or she protests against it vehemently and/or at great length.
History
Copyright Act of 1790 Signed into US Law (1790)
After the US Constitution was ratified in 1788, one of the first issues that the fledgling government faced was the lack of a copyright law. Without it, Congress would be swamped with individual petitions for protection from piracy. Modeled on Britain's Statute of Anne, the Copyright Act of 1790 was soon signed into law by President Washington.
Lady Margaret Beaufort (1443)
Beaufort was an English noblewoman, wife of Edmund Tudor, and the mother of Henry VII, founder of the Tudor Dynasty. She gave birth to Henry at 13, shortly after being widowed, and developed a close bond with her only child. Renowned for her philanthropy, she endowed professorships of divinity at Oxford and Cambridge and with the help of her confessor, John Fisher, founded Christ's College and St. John's College, Cambridge.
Royal Brunei Armed Forces Day
The formation of the Royal Brunei Armed Forces took place on May 31, 1961, and is commemorated each year. Brunei had been a British protectorate since 1888, dependent on the British armed forces for its defense. In 1961, Brunei recruits began training as part of a transition period toward independence for the country, which occurred in 1984. Around the country, there may be parades and military displays put on by various units of the armed forces. In the capital city of Bandar Seri Begawan, it is usually commemorated at the Taman Haji Sir Omar Ali Saifuddien in the city center.
Napping, Hula Hoops or Circus Tricks: What Would You Try for a Healthier You?
Ever convinced yourself that buying a hula hoop or picking up aerial gymnastics is just the thing to get back in shape? You're not alone.
READ MORE: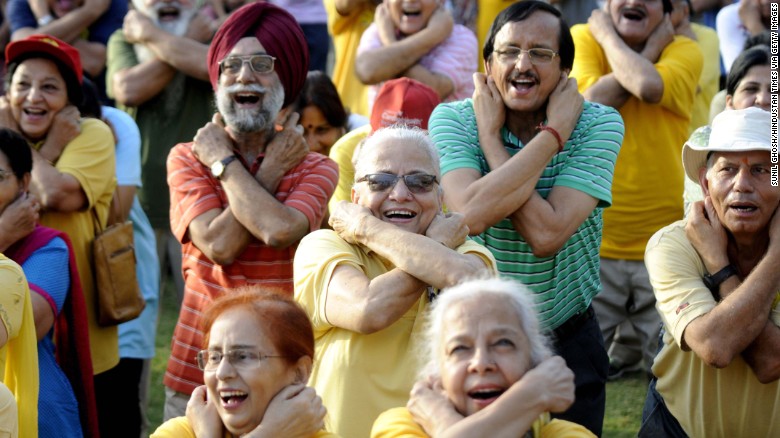 What would you try to be happier, healthier?
1859 - In London, Big Ben went into operation.
1884 - Dr. John Harvey Kellogg patented "flaked cereal."
1907 - The first taxis arrived in New York City. They were the first in the United States.
1909 - The National Association for the Advancement of Colored People (NAACP) held its first conference.
1917 - The first jazz record, "Darktown Strutters' Ball," was released.
1929 - In Beverly, MA, the first U.S. born reindeer were born.
1955 US Supreme Court orders school integration "with all deliberate speed"
1979 - In New York City, the restored Radio City Music Hall was reopened.
1969
John Lennon and
Yoko Ono
record "Give Peace a Chance"
1990
Seinfeld starring
Jerry Seinfeld
, debuts on NBC as Seinfeld Chronicles
2008
Usain Bolt
breaks the world record in the 100m sprint, with a wind-legal (+1.7m/s) 9.72 seconds
DAILY SQU-EEK
1.
JUNE 10, 2017
2.
Paradise Lakes Campground
|
Trenton Rd & W Mills Rd
Beardfest Music Festival is a music festival that takes place at Paradise Lakes Campground.
further information:
Beardfest Music Festival 2017 - Best of NJ: NJ Lifestyle Guides, Features, Events, and More
3.
Understationen
|
Nyborggade 13 København
Copenhagen Photo Festival is a art festival that takes place at Understationen.

further information:
Copenhagen Photo Festival June 1st-11th 2017
4.
South 1st Street between San Carlos and Reed Streets
|
S 1st St & S Market St
From the same people that put on the South FIRST FRIDAYS art walk in San Jose, California, comes the SubZERO Festival in the SoFA area of town. This event adds a second layer of festivities to the art walk, focusing on new and existing cultures and subcultures from the Santa Clara Valley area. The event is free, takes place over two days and features multiple stages and well over 75 vendors, food trucks, performers, musicians and other creative-types.

further information:
SubZERO Festival
Carnation, Lily, Lily, Rose
is an
oil painting
on canvas completed by the Anglo-American painter
John Singer Sargent
between 1885 and 1886. It depicts two small children who are lighting
paper lanterns
in a garden strewn with pink
roses
, accents of yellow
carnations
and tall white
lilies
. The work received a mixed reception at the
Royal Academy Summer Exhibition
. It is now displayed at
Tate Britain
.
Man Kaur stole the show at the World Masters Games in New Zealand winning the 100 meter dash in the 100+ age category with a time of 74 seconds
.
knit
thanks, Marcy
Tahki Yarns Spring Break Trapeze Tank
knit
knit
knit
knit
This pattern is unusual as it is worked using 2 different needle sizes, one needle being 4 sizes than the other! It is worked over a multiple of 6 sts + 2.
The sample shown is worked over 38 sts, using a 4mm and a 6mm needle.
Repeat rows 1 and 2
The reverse side of this pattern is also very pretty.
crochet
thanks, Doris
crochet
crochet
crochet
thanks, Helen
crochet
Fantail Stitch
Repeat rows 2-5 to form pattern.
RECIPE
thanks, Shelley
CROCKPOT RECIPE
SWEETS
thanks, Patsy
ADULT COLORING
CRAFTS
Make Concrete Coasters
CHILDREN'S CORNER
... puzzle
PUZZLE
Large Tree Nymph Jigsaw Puzzle
WORD SEARCH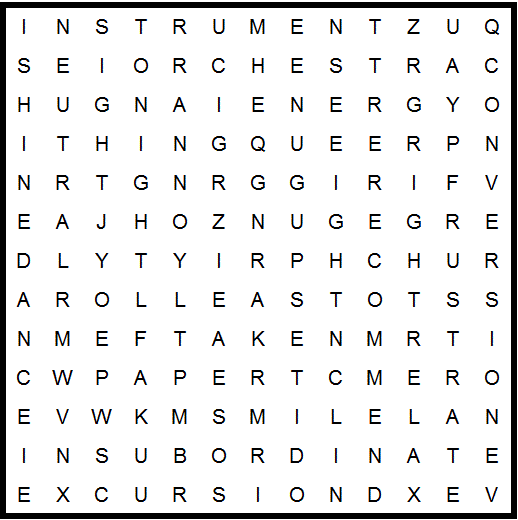 annoy

conversion

dance
dream

eight
elan
energy
excursion
fling
frustrate

instrument
insubordinate

least
linger
motor

neutral

orchestra

paper

queer
recommend
relax
right
roll

shine
sight
smile
taken
thing
tonight
tots

upset

water
QUOTE
CLEVER
EYE OPENER