DIANE'S CORNER ... Celebrate Sun Screen Day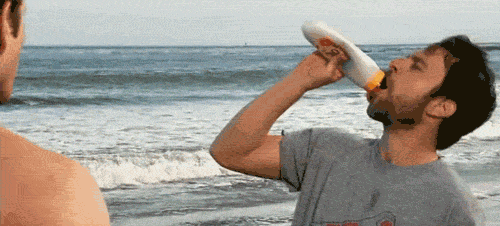 Word of the Day
Definition:

(adjective) Working, acting, or speaking with effortless ease and fluency.

Synonyms:
eloquent, silver-tongued, smooth-spoken, fluent, silver
Usage:

Those facile and brilliant phrases and ideas struck me as the finest things I had yet known in literature, and I borrowed the book and read it through.
thanks for the pics, Cher
Idiom of the Day
—

A singular element of truth or wisdom within a greater story, narrative, speech, or claim, especially when most or all other elements are fictitious or of questionable veracity.
History
Christopher Reeve Is Paralyzed (1995)
Having starred in four Superman movies beginning in 1978, Reeve was an immensely popular actor by the 1990s. He was also an avid athlete and equestrian. During an event in 1995, his horse spooked before a jump, throwing Reeve. He landed on his head and was paralyzed from the neck down. He briefly considered suicide, but instead spent the rest of his life campaigning for spinal injury research. His friend Robin Williams was the first person to make Reeve laugh after the accident.
I had a friend in NY who dated Christopher while in college. She said he was a really great person.
Cornelius Vanderbilt (1794)
Cornelius was the patriarch of the famous Vanderbilt family. As a youth, he ferried freight and passengers in New York Harbor. As an adult, he gained control of most of the ferry lines around New York City and quickly expanded up and down the coast. He had similar success in the railroad business and died with an estate worth more than $100 million, the largest personal fortune accumulated in the US to that date.
Ramadan
The month of
Ramadan
traditionally begins with the actual sighting of the new moon, marking the start of the ninth month in the Islamic lunar calendar. This holiest season in the Islamic year commemorates the time when the
Qur'an
, the Islamic holy book, is said to have been revealed to Muhammad. Fasting during the month of Ramadan is one of the
Five Pillars
(fundamental religious duties) of Islam. It is a time for self-examination and increased religious devotion. The Fast of Ramadan ends when the new moon is again sighted and the new lunar month begins.
Chocolate Tied to Decreased Risk of Irregular Heart Rhythm
Eating a small amount of chocolate every week or so may decrease the risk of a common and serious type of irregular heart rhythm, according to a new study of people in Denmark.
READ MORE:
Chocolate tied to decreased risk of irregular heart rhythm
1647 - Alse Young (Achsah Young or Alice Young), a resident of Windsor,
CT
, was executed for being a "witch." It was the first recorded American execution of a "witch."
1926 - Bronze figures of Huck Finn and Tom Sawyer were erected in Hannibal,
MO
.
1933 - Walt Disney's "Three Little Pigs" was first released.
1937 - In
California
, the Golden Gate Bridge was opened to pedestrian traffic. The bridge connected San Francisco and Marin County.
1968 - After 48 years as coach of the Chicago Bears, George Halas retired.
1969 - Construction of Walt Disney World began in
Florida
.
1986 - Mel Fisher recovered a jar that contained 2,300 emeralds from the Spanish ship
Atocha
. The ship sank in the 17th century.
1989 -
Stevie Wonder
was given the Badge Of Solidarity from the Polish Labor Movement in Warsaw.
DAILY SQU-EEK
READERS INFO
1.
Hay Festival Wales 2017
May 25 - Jun 4, 2017
Hay-on-Wye, United Kingdom
Now in its 30th year, the Hay Festival celebrates a love of reading, writing, ideas and storytelling in a wide variety of forms, including novels, essays, monologues, songs, plays and poems. Bill Clinton, who was a Hay speaker back in 2001, dubbed this eco-friendly magnet for liberals and progressives "the Woodstock of the mind."
This convivial country gathering has a quirky classroom on a farm inside a separate country vibe, with 250,000+ attendees seemingly united in the pursuit of literacy, artistic expression and human connection. In this idyllic marsh-meadow setting, you're likely to see Tibetan prayer flags flapping in the breeze, an international assortment of folk singers, and people of all ages in colorful wellies or bare feet, draped on picnic blankets or perched quietly in canvas lawn chairs, wholly absorbed in a collection of good old-fashioned paper-page books.
further information:
Hay Festival: Thursday 25 May to Sunday 4 June 2017
2.
Piccolo Spoleto Festival 2017
May 26 - Jun 11, 2017
Charleston, SC
The Piccolo Spoleto Festival is an annual multimedia arts festival. Over the course of several days, the festival hosts nearly 500 events around the Charleston, South Carolina, area that traverse the spectrum of artistic media and genres. Attendees of the massive celebration can enjoy visual art exhibits, live music, theatrical performances, crafting, film screenings, dancing, children's activities, informative presentations and more.
further information:
Spoleto Festival USA 2017
3.
Philadelphia Chinese Lantern Festival 2017
May 9 - Jun 11, 2017
Franklin Square
200 6th St
Philadelphia, PA
further information:
Philadelphia Chinese Lantern Festival At Franklin Square
Pictures of the day
A
peacock butterfly
(
Aglais io
) resting on
blackthorn
at
Otmoor RSPB reserve
in
Oxfordshire
, England. The peacock's four large
eyespots
on its wings act as an
anti-predator defence mechanism
.
knit
knit
thanks, Amber
knit
thanks, Amber
knit
knit
crochet
crochet
thanks, June
crochet
crochet
RECIPE
thanks, Shelley
CROCKPOT RECIPE
SWEETS
ADULT COLORING
CRAFTS
thanks, Zoey
CHILDREN'S CORNER
... crafts
thanks, Lucy
PUZZLE
Mountain Stream Jigsaw Puzzle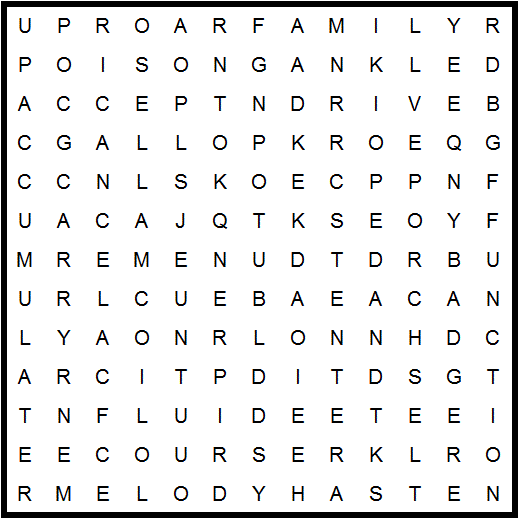 accept
accumulate
ankle

badge
bottle

cancel
care
carry
coil
course
cover

dense
drip
drive
dune
encounter
enter

family
fluid
function

gallop

hasten
mall
melody
murder

ordinary

plate
poison
porch
reason
refine

sell
speed
spook
squander

trace

uproar
QUOTE
EYE OPENER
Cool Product Ideas by Sebastian Errazuriz
Sebastian seeks to create works that can remind people of their mortality, invite them to look again at their lives and question their daily routines. His obsession with the dichotomies of life and death are present in his sculptures, public art works, consumer objects, furniture and even fashion.
Bear Fur
Teddy-bear-fur coat is an homage to the Campana Brothers and a wink at the 80s eco-friendly fur campaign that seems to be poignant today considering the comeback of furs in fashion runways.
Hanging Tie
There is no other clothing element in the male repertoire as socially symbolic and functionally useless as the tie. A modification in its length can suddenly illustrate its ancestral tyranny and offer new functionalities for this ridiculous piece of cloth that has dangled from our necks for generations.
Lego Motorcycle Helmet
Knuckle Belt
Off The Course Umbrella
This umbrella was inspired by designer Sebastian Errazuriz's rainy day golf outings. While living in Scotland, he and his friends often found themselves carrying golf clubs and umbrellas simultaneously, which struck inspiration in the young designer. Made of steel, fiberglass, polyester, and rubber. This product is an umbrella and should not be used as a golf club.
Shoes From Recycled Soccer Balls
Buckle Belt
Granny Lamp
The Duck Lamp
Converse Pants
The Boat Coffin
Because it's cheaper than buying a boat and a coffin separately.
Glove Dress
Dress made from surgical gloves.
Bicycle Bench
The Bicycle bench was designed as a way to help recycle parts of the hundreds of old rusty damaged bicycles, left to die, chained to the lamp posts of New York City. By re-utilizing and welding discarded tubes and saddles the old bike parts can be re-incorporated into the public realm as a simple useful urban furniture piece. The concept also wishes to constitute a sculptural exercise that reminds us of the importance of the bicycle as a valid and ecological mode of transportation even in a city as hectic and impatient as New York.
Zipper Dress
"Bilbao" Tree Shelf
Organic Chicken
Life Swing
Public art installation in front of a rehabilitation center for handicapped children. Both children with and without disabilities can choose which of the two swings they want to use. An early reminder of the parallel realities in life.
Hand Jeans
Saint Chair
El Santo, or the "Saint chair" is a signed and numbered limited edition piece, hand crafted out of native Chilean wood, which is later dyed. The halo on top of the chair lights up to "illuminate" the innocent reader. The piece represents another exercise on his personal obsession with life and death and his consequent urge to playfully yet seriously invite people to look again.