DIANE'S CORNER .... Celebrate Mother Goose Day
"For every evil under the sun,
There is a remedy, or there is none.
If there be one, seek till you find it,
If there be none, never mind it."
~ Mother Goose
We've all grown up with fairy tales from every quarter, whether it was Disney's retelling of popular storytellers, or our parents or grandparents reading to us from a much-loved edition of the tales from the Brother's Grimm. Out of all the storytellers out there, there is one in particular that stands out and is almost the name for all fairy-tales in existence, and that is the inestimable Mother Goose. Mother Goose Day reminds us of this important storyteller and the role she, and other storytellers played in our youth.
One of the other fundamental roles played by Mother Goose and fairy tales is as the first introduction to reading for young people everywhere. In 1987 it was determined that fairy tales were so essential to our reading development, that a day needed to be established to bring awareness to, and encourage the use of, reading in preschool environments through stories and nursery rhymes.
These tales have served important roles in our lives. They introduced the concepts of fantasy and challenged us to be better. They asked us to consider the moral implications of our actions and cautioned us to be good. Nursery Rhymes painted pictures with words and introduced us to the idea that rhymes could work magic. Mother Goose Day reminds us of the magic these tales have, and the lessons they've taught us.
Word of the Day
Definition:

(adjective) Capable of being seen or noticed.

Synonyms:
evident, observable
Usage:

Monkeys scampered about the deserted ruins, and gaily plumaged birds flitted in and out among the columns and the galleries far above; but no sign of human presence was discernible.
Idiom of the Day
—

To a certain degree or extent; somewhat.
History
General Mills Introduces Cheerios as CheeriOats (1941)
General Mills introduced its oat-based, ready-to-eat cold cereal as CheeriOats but, in 1946, changed its name to Cheerios because of a trademark dispute with Quaker Oats. Today, it comes in nearly a dozen different flavors and is marketed to children as well as adults. It has used several different characters in its advertising over the years, including Charlie Brown from
Peanuts
.
Joseph Heller (1923)
As a bombardier with the US Air Force during World War II, American writer Joseph Heller flew 60 combat missions. He drew on his wartime experiences when writing his darkly humorous novel
Catch-22
(1961), a satiric commentary on the absurdity of war and bureaucracy. One of the most significant works of postwar protest literature, it was a huge critical success.
Beltane
Beltane
is the Celtic name for the first day of May, which divided the ancient
Celtic year
in half. It was believed that each day began with the setting of the sun the night before, so Beltane was celebrated by lighting bonfires to honor the sun god. Contact with the fire was symbolic of contact with the life-giving sun. The day is still observed in parts of Ireland, the Scottish Highlands, Wales, Brittany, and the
Isle of Man
, with most of the celebrations revolving around fire and reflecting ancient fertility rites.
Martian Soil Could Be Pressed into Making Strong Bricks
Experimenting with Mars-like soil, researchers have found that the Red Planet's soil could be turned into bricks just by applying pressure to compact the soil -- without needing to use an oven or additional ingredients.
READ MORE:
Martian soil could be pressed into making strong bricks - The Economic Times
1707 - England, Wales and Scotland were united to form Great Britain.
1883 - William F. Cody (Buffalo Bill) had his first Wild West Show.
1884 - The construction of the first American 10-story building began in Chicago,
IL
.
1889 - Asa Candler published a full-page advertisement in The Atlanta Journal, proclaiming his wholesale and retail drug business as "sole proprietors of
Coca-Cola
... Delicious. Refreshing. Exhilarating. Invigorating." Mr. Candler did not actually achieve sole ownership until 1891 at a cost of $2,300.
1912 - In London's Kensington Gardens, a statue of Peter Pan was erected.
1931 - The Empire State Building in New York was dedicated and opened. It was 102 stories tall and was the tallest building in the world at the time.
1941 - "Citizen Kane," directed and starring Orson Welles, premiered in New York.
1950 - Gwendolyn Brooks became the first African American to win the Pulitzer Prize for her book of poetry called Annie Allen.
1971 - The National Railroad Passenger Corp. (Amtrak) went into service. It was established by the U.S. Congress to run the nation's intercity railroads.
2000 - ABC aired the first celebrity "Who Wants to Be a Millionaire."
DAILY SQU--EEK
Top 10 facts about May
1. May, from the Latin 'Maius', is named after Maia, a Roman goddess of growth.
2. May is National Asparagus Month, National Share-a-Story Month and National Burger Month in the UK.
3. In response to May 1 being Labour Day, May 2 was named the International Day of Idleness at the World Tramps Congress in Argentina in 1966.
4. The Robin Williams film What Dreams May Come (1998) is the only film with the word 'May' in its title to win an Oscar (for Best Visual Effects).
5. No US President has ever died during the month of May.
6. Midsummer Night's Dream is the only Shakespeare play that mentions a maypole.
7. 'May' was the 493rd most popular name given to a baby girl in the UK in 2003. 'Mae' was 499th.
8. They were both well behind Maya (53rd), Amaya (238th), Ellie-May (244th), Lily-May (255th) and Lilly-May (274th).
9. In 2004, a study of 40,000 people showed that people born in May think themselves luckier than those born in any other month.
10. According to old superstitions, it is unlucky to marry, buy a broom or wash a blanket in May.
flower: Lily of the Valley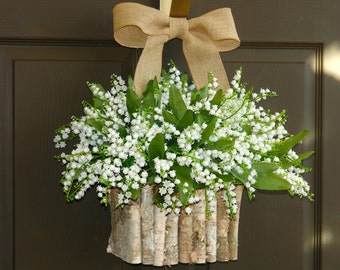 Pictures of the day
The
Sultan Qaboos Grand Mosque
in
Muscat
is the main mosque in the
Sultanate of Oman
. Completed in 2001, it has a total capacity of 20,000 worshipers, including over 6,500 in the main
prayer hall
.
HYENAS - 1, LIONS - 0
We arrived at one of the watering holes in Etosha National Park in the late evening. Four Lions were devouring a large kudu that they killed. A pack of hyenas appeared from the bush nearby attracted by the smell of blood and food for them. What ensued was a fight for the dead kudu between 4 female lions and 16 hyenas. Needless to say, in the end the hyenas won and got the prized kudu.
knit
, toe up
knit
knit
thanks, Judith
knit
thanks,
Phyllis
knit
crochet
crochet
crochet
crochet
thanks, Clara
crochet
thanks, Helen
Crochet Tablecloth Weights
Yarn of your choice (I used Lily Sugar 'n Creme from Yarnspirations in "Psychedelic")
(Depends on the size washer you have)
Abbreviations and Tutorial Links:
Tie a knot onto a washer.
Round 1: Ch 1, then work a series of single crochets into the center of the washer, sliding stitches over until no metal is exposed in between stitches. Continue around the entire washer until it is completely covered. See below for several ways to hang your weights.
4 ways to attach your weights to the tablecloth (both permanent and temporary):
Sew the washer to each corner edge or on the back of each corner (permanent)

Poke a small hole in the tablecloth then work a slip stitch into the tablecloth before fastening off (permanent)

Clip weights onto tablecloth with binder clips, chip clips, or curtain hook clips (temporary)

Hot glue weights onto each corner...use with caution on a vinyl tablecloth, may melt it! (permanent)
RECIPE
thanks, Shelley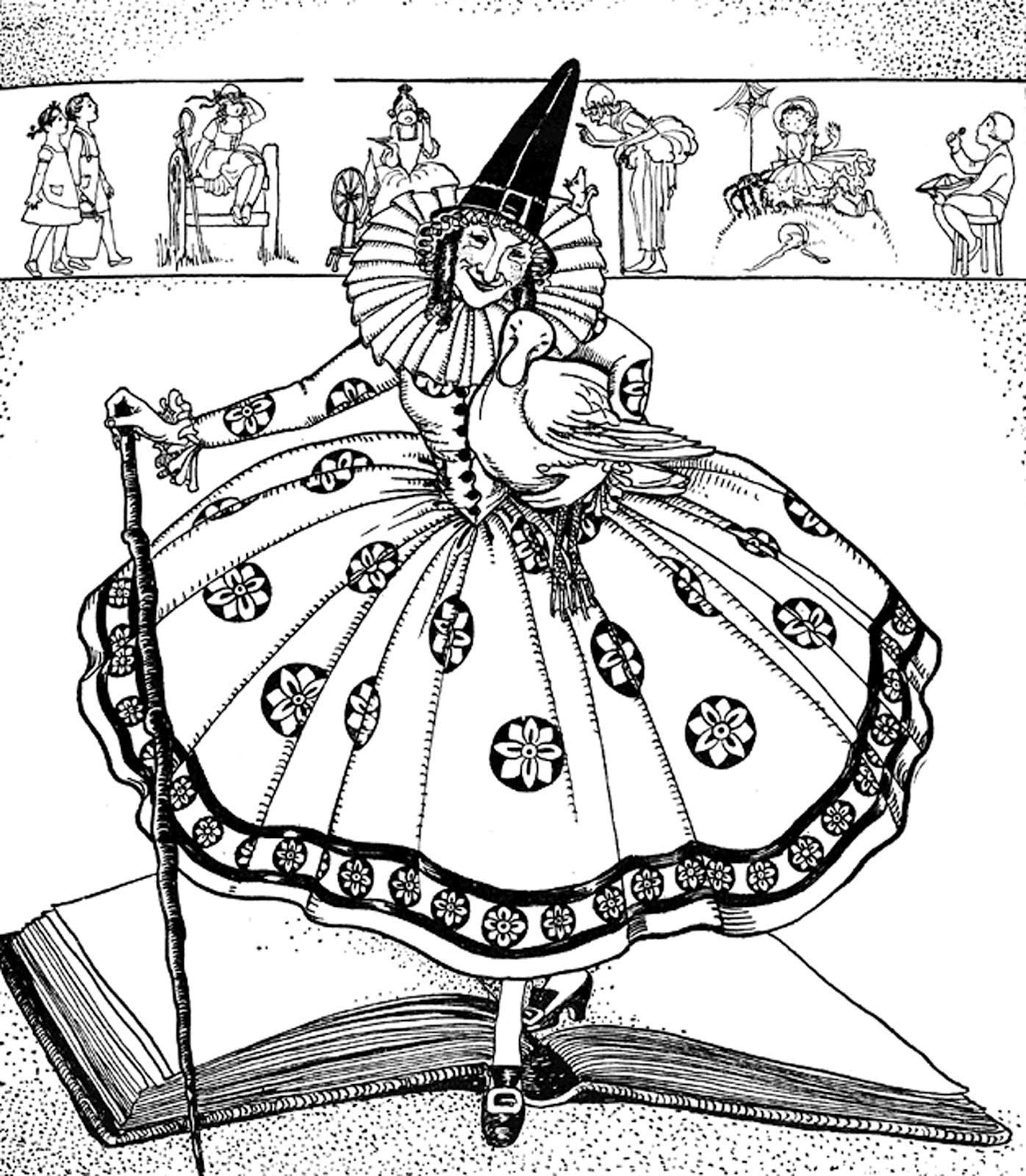 CROCKPOT RECIPE
SWEETS
- gluten free
ADULT COLORING
CRAFTS
A Butterfly Feeder Jar
hometalk
Use an old jar or jug with a tight fitting lid. Embellish the jar with glass paints and stencils. Make a hole in the jar lid with a drill or nail and thread strings, a piece of fabric or sponge through the hole. Fill the jar with sugar water, add the lid and hang upside down. Butterflies will soon be stopping by for a sip of nectar.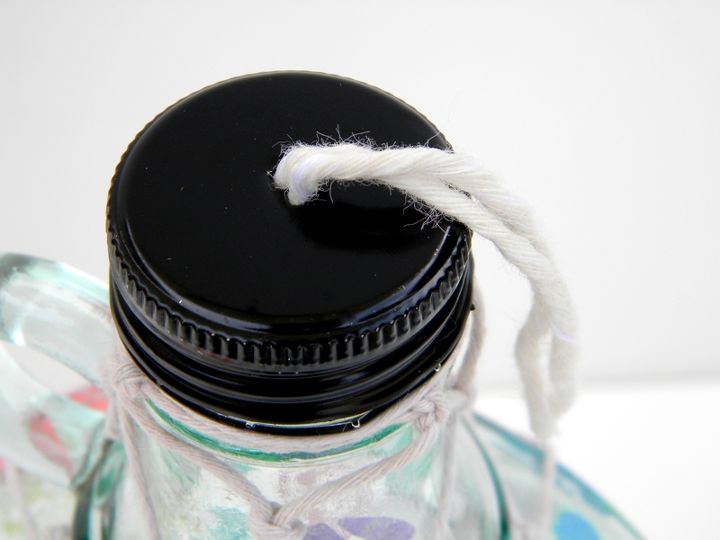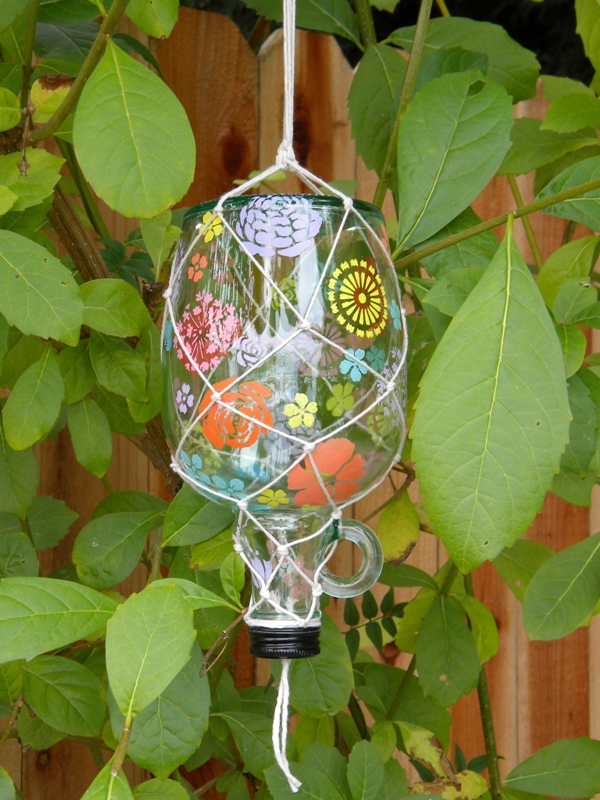 Butterfly Recipe
4 parts water

1 part granulated sugar
1. Boil the solution for several minutes until sugar is dissolved, and then let cool. Serve the solution in a shallow container with an absorbent material such as paper towels or twine saturated with the sugar solution.
2. Bright yellow and orange kitchen scouring pads may be placed in the solution to attract butterflies and give them a resting place while they drink.
3. Place the feeder among your nectar flowers on a post that's 4-6 inches higher than the tallest blooms. Extra solution can be stored in your refrigerator for up to a week.
CHILDREN'S CORNER
... crafts
thanks, Rosa
PUZZLE
Pelargonium Vitifolium Jigsaw Puzzle
WORD SEARCH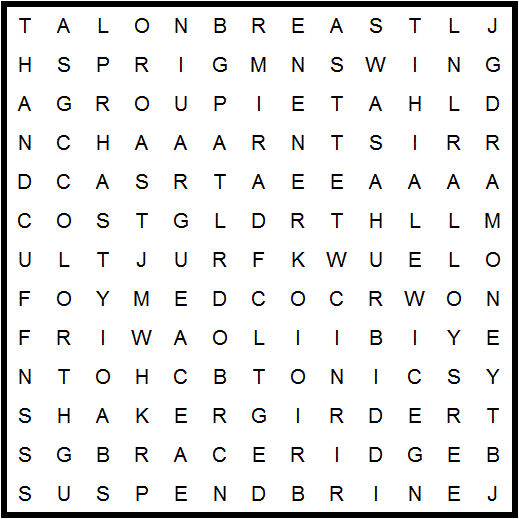 alloy
argue

blowhard
brace
breast
brine

cocktail
color
cost
detail
dram

fresh

girder
group
handcuff
hasty
hate

last
lord

metal
money

particular
pass
ridge
roast

saws
shaker
shower
sprig
stimulant
suspend
swing
talon
tare
tonic
train
tress

wrist
QUOTE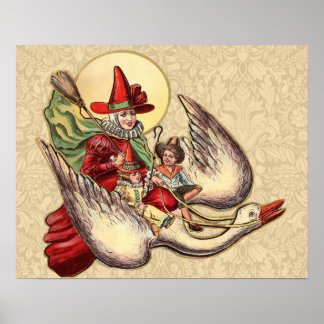 CLEVER
EYE OPENER
thanks, Elaine
19 of the most heavily guarded places on Earth
Despite the church's attempt at openness, critics say the contents aren't accessible enough since only qualified clergy and academics are allowed inside the facility, and even those granted entry cannot view items without advanced approval.Thus, the skeptics remain, with theories ranging from the cavern hiding gospels that contradict the Bible, to it housing the earliest known collection of pornography, and holding plans to control the world.
2
Fort Knox is home to the US Bullion Depository. It not only stores thousands of tons of gold, but, it is said to house important historical documents as well, such as the Declaration of Independence and the Magna Carte. If a bank robber was somehow able to get through the solid granite wall perimeter and past the squadrons of machine-gun wielding guards and armed military, they would still have to contend with a 22-ton vault blast door held shut by a lock so intricate that it requires a 10 person team to unlock.
3
Federal Reserve Bank in New York
Below the streets of Manhattan sits a vault so impenetrable that it's entrusted with more U.S. gold bullion than the famous Fort Knox. Security is so tight that men aren't allowed to enter the vault; pallets are moved around by a team of robots. The bank's security systems are so trusted that even foreign governments use it for gold storage. And – as if that wasn't enough – a Jason Bourne level protection force watch the perimeter; their shooting range scores are so good they're better than marksmen.
4
This river makes up part of the boundary between Russia and North Korea and also snakes down into Chinese territory. Within a mile, you can go from North Korea, through China and end up in Russia, which makes this a good place for those wishing to defect. As such, it is generally well guarded by North Korean soldiers.
5
The Iranian Gold Reserve – Location Unknown
What makes the vault holding Iran's gold reserve impenetrable is that nobody can say for sure where it is. One could assume the vault is either in the Imperial Treasury location or the Iran Central Bank, but you know what they say about assumptions. Iran secretly flew gold into the country from Europe in order to dodge "financial pressure" from the US and UK. Now that the reserves are back within Iranian borders, the location of their holding vault has been very elusive.
6
Bank of England gold vault
If Britain's Prime Minister had a secret, he would want to keep it here. More than 4,600 tons of gold are safeguarded in what is the UK's largest gold vault. A figure that's second only to the Federal Reserve Vault. The walls are bombproof and the security system is so intricate that it involves voice recognition, 3 foot keys and other security measures that aren't even published.
7
Crime thrillers usually have talk of a Swiss bank account. There's a reason: Swiss banks are among the safest on the planet. The 3-key safety deposit box in particular has been used by the World's most wealthy citizens for over 200 years.
8
The Mormon Church's Secret Vaults
These secret vaults contain genealogical and historical records. Not only are they heavily guarded, but also, rumor has it that the records are even protected by temperature control as well as motion and heat sensors. Photos of the complex can be a challenge to come by.
9
Korean Demilitarized Zone
The Korean Demilitarized Zone is a strip of land dividing North and South Korea. It is one of the most heavily guarded borders in the world, stretching 160 miles in length and 2.5 miles in width. Because of the high defense surrounding the border, people rarely dare to cross it, and as such, it has become a nature preserve.
10
What do the charred remains of Flight 93, the original photo of Einstein sticking out his tongue, and Edison's patent for the light bulb have in common? They're all stowed under Iron Mountain. 200 feet below the ground, this retired limestone mine houses 1.7 million square feet worth of vaults. The US government is the biggest tenant, and the identities of 95% of vault owners are confidential. We do know that Warner Brothers, the Smithsonian Institution, and Corbis all have vaults there. Thousands of historic master recordings, photo negatives, and original film reels live here. Iron Mountain is also home to Room 48, a data center backing up some of America's biggest companies. Two waves of armed guards protect the entrance, and it's said they inspect guests so thoroughly that even the TSA would be embarrassed.
11
The Administrative Maximum Facility (ADX for short) is a supermax prison (for men) in Colorado housing the baddest of the bad. These criminals are considered the most dangerous cons in the US and has earned the prison the nickname of "Alcatraz of the Rockies." Described by one former ADX warden as "a cleaner version of hell", security measures at the prison include attack dogs guarding the area between the prison walls and 12 ft. high razor wire fences, 1,400 remotely controlled steel doors, motion detecting laser beams, pressure pads and cameras. Current residents include the 'Shoe Bomber' Richard Reid, Oklahoma City Bombing conspirator Terry Nichols and many others.
12
You won't have to worry much about car thieves when you leave your car parked here. This car park (or parking garage) in Derbyshire, England is one of the safest places in the world. You can't get in unless you have a ticket indicating your exact parking spot. Then once your car is parked, it is protected by motion detectors and other alarms that will go off if someone messes with your car. If the alarm does go off, the whole place goes into lockdown mode.
13
The Cheyenne Mountain complex was, at one point, the command center for the North American Aerospace Defense Command and U.S. Space Command missions. It is so well guarded that the tunnel is protected by solid granite and reinforced. NORAD has since moved its operations to another location. It is interesting to note that the Cheyenne Mountain Complex was also the home to the fictional Stargate Command on the popular TV show Stargate SG-1.
14
One of the most well built planes in the world and what many consider the world's most secure moving location, Air Force One has plenty of security. The United States President travels in a modified Boeing 747-200B series aircraft. It has the world's most advanced flight avoidance, air-to-air defense, and electronics technology packages available anywhere in the World, all for the protection of the Commander-in-Chief and his entourage.
15
This top secret air force base in Nevada is guarded so well that no one can get in, and even flying over it is forbidden. The area is covered in motion sensors and is heavily patrolled by all sorts of vehicles. It's the home of anything pertaining to UFOs and alien conspiracies.
16
Haven Co was a data-protection company located in the North Sea off the coast of Britain. The only people ever allowed in were authorized personnel, investors, and members of Britain's royal family. However, it allegedly shut down in 2008. Set into the middle of the North Sea, there was no way you were getting into this place. What data was stored here, and why did it suddenly go defunct without explanation?
17
Spread out across 6,500 acres, this exclusive resort lies deep within the forests of West Virginia. Underneath lies the real secret, however. Underneath lies a 25-ton nuclear blast door, with tunnels behind it which create a nuclear bunker that is filled with supplies for members of the U.S. Congress to weather out a nuclear attack.
18
Located 100 feet underground within Britain's secret subterranean Burlington bunker complex in Wiltshire, England, the 1960's Bar is a recreation of a pub popular with British Government officials. This top secret base was first constructed during the Cold War and designed to be a refuge for the higher-ups to reconstruct Britain in the event of a nuclear attack.
19
As its name suggests, the vault, officially known as the Svalbard International Seed Vault, is designed to store a wide assortment of seeds in an effort to preserve crop diversity and assure humans will have a source of food no matter what earthly disasters occur.The storage compound is located in Svalbard—one of the remotest places on the planet that's still fairly accessible. Svalbard is a large, barren rock island in the Arctic Circle, and the vault is situated inside an old copper mine. As if the isolated landscape weren't enough, the seed safe is defended with blast-proof doors, motion sensors, airlocks, and one meter thick steel reinforced concrete. Its unique climate and position should keep the seeds safe from any disaster, man-made or otherwise, for centuries.