DIANE'S CORNER ... Celebrate World Fiddle Day
Word of the Day
Definition:

(noun) The act of distributing by allotting or apportioning; distribution according to a plan.

Synonyms:
parceling, assignation, allocation, allotment
Usage:

The apportionment of seats in the House of Representatives is based on the relative population of each state.
Idiom of the Day
—

To be able to understand something clearly and comprehensively; to keep the details of something clear in one's mind.
Cartographer Abraham Ortelius Issues the First Modern Atlas (1570)
Prior to 1570, maps were often unreliable, illegible, and unwieldy. When Ortelius published his
Theatrum orbis terrarium
, it was the first comprehensive, easy-to-use, and fairly up-to-date collection of world maps. It drew from the works of 87 cartographers, all of whom were credited. Demand was immediate and persisted for decades, during which time dozens of editions were published in several languages.
James Maitland "Jimmy" Stewart (1908)
Stewart was an American actor known for his self-effacing screen persona. His slow, halting line delivery initially made him difficult to cast, but his idealistic characters in films such as Mr. Smith Goes to Washington (1939) soon endeared him to audiences, and he won an Oscar in 1940. His role as the quintessential small-town man helped make It's a Wonderful Life (1946) a Christmas classic.
Armed Forces Day (United States)
Before President
President Harry S. Truman
proclaimed the third Saturday in May as Armed Forces Day in 1949, the major branches of the
United States armed forces
held celebrations on different days in the year. The purpose of Armed Forces Day is to promote their unification under the
Department of Defense
and to pay tribute to those serving in all the armed forces. In addition to the parade held in New York City, the armed forces often hold "open houses" to acquaint the public with their facilities and the latest technological advances.
The T. Rex Chomped with the Bone-Crunching Force of Three Cars
Call it the big chomp. The T. rex was impressive in its might and so was its bite —more than twice as bone-crunching as the bite of its relative, the fearsome crocodile, a Florida State University researcher found.
READ MORE:
The T. rex chomped with the bone-crunching force of three cars
1609
Shakespear's Sonnets are first published in London, perhaps illicitly, by the publisher Thomas Thorpe.
1830
D Hyde patents fountain pen
1873
Levi Strauss
and Jacob Davis patent the first blue jeans with copper rivets
1927
At 7:40 AM,
Charles Lindbergh
takes off from New York to cross the Atlantic for Paris, aboard Spirit of St Louis (1st non-stop flight)
1932
Amelia Earhart
leaves Newfoundland 1st woman fly solo across Atlantic
1960
13th Cannes Film Festival: "The Sweet Life" directed by
Federico Fellini
wins the Palme d'Or
1979
1st western pop star to tour USSR-
Elton John
2015
David Letterman
, after 33 years, hosts the "Late Show with David Letterman" for the last time
DAILY SQU-EEK
1.
Rochester Lilac Festival 2017
May 12-21, 2017
Highland Park
450 Highland Ave Rochester
Rochester, NY
Upstate New York knows how to bring in the spring in style. As the largest free festival of its kind in North America, the Rochester Lilac Festival brings 10 showstopping days and nights of non-stop fun. There's glorious gardens, musical gems, exhilarating events and exhibits and something new behind every corner. Each day brings an entirely unique experience, no matter if you're a first timer or a regular attendee.
further information:
Rochester Lilac Festival - Rochester Events 2017
2.
Texas and Neighbors Art Competition 2017
Apr 29 - Jun 3, 2017
Irving Arts Center
3333 N MacArthur Blvd
Irving, TX
This annual, multi-day festival brings together top artists from Texas, New Mexico, Oklahoma, Arkansas and Louisiana. Each year, a juror is selected to evaluate work from the contributing artists. Artists can place in multiple categories from colored pencil to oil-based.
further information:
Texas & Neighbors - Home
3.
Philadelphia Chinese Lantern Festival 2017
May 9 - Jun 11, 2017
Franklin Square
200 6th St
Philadelphia, PA
further information:
Philadelphia Chinese Lantern Festival At Franklin Square
Pictures of the day
A Company of Danish Artists in Rome
, painted by
Constantin Hansen
in 1837. This painting depicts several members of the
Danish Golden Age
, a period of exceptional creative production in Denmark in the early 19th century. In the painting, the architect
Michael Gottlieb Bindesbøll
is lying on the floor with a fez and pipe.
Martinus Rørbye
is sitting beside him on the floor, looking somewhat critically into his tiny coffee cup, while the artist sits in a chair.
Wilhelm Marstrand
,
Albert Küchler
, and
Ditlev Blunck
are on the balcony, and
Jørgen Sonne
is sitting on the table.
knit
knit
knit
knit
knit
thanks, Linda
crochet
thanks, Lisa
crochet
thanks, June
crochet
crochet
crochet
RECIPE
thanks, Shelley
CROCKPOT RECIPE
thanks, Dana
SWEETS
ADULT COLORING
CRAFTS
CHILDREN'S CORNER
... bubbles
PUZZLE
Yellow Parasol Sea Jigsaw Puzzle
WORD SEARCH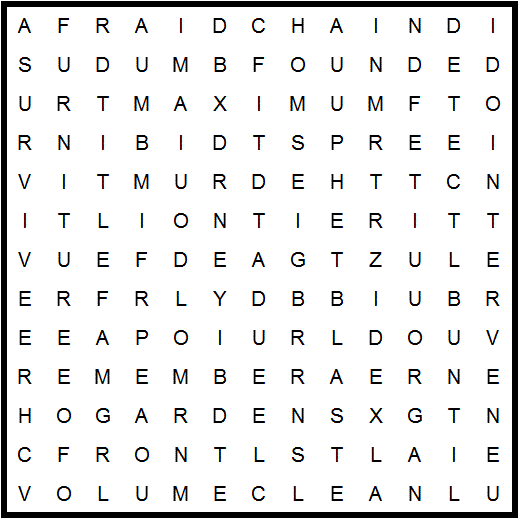 addition
adult
afraid

blast
bore

chain
clean
complete
court
detect
drum
dumbfounded

effort
erne

front
furniture

gardens
heard

ibis
intervene

lien
lion

mane
maximum
midget
mold
obese
organ

rear
remember

shrub
spree
survive
tier
tire
title
trim

unable
under
untidy
until

veer
volume
QUOTE
CLEVER
PINE CONE FEEDERS
EYE OPENER
10 Rules For Knitting While Watching TV