DIANE'S CORNER ... Celebrate Public Gardens Day
thanks for the spring puddle laughs, Patty
Word of the Day
Definition:

(adjective) Stubbornly contrary and disobedient; obstinate.

Synonyms:
headstrong, self-willed, willful
Usage:

Her siblings were obedient and well-behaved, but she was froward and stubborn.



Idiom of the Day
—

With the expectation, intention, or desire that (something will happen).
History
England's Lincoln Cathedral Is Consecrated (1092)
Not long after William the Conqueror named Remigius de Fécamp bishop of what was then the largest diocese in the country, he decided to move the seat of the diocese to a more central location. For the next 20 years, Remigius oversaw construction of a magnificent new cathedral in Lincoln, only to die days before its consecration. Today, its architecture is considered to be priceless.
Howard Carter (1874)
An experienced archaeologist and Egyptologist, Carter began searching for the long lost tomb of the ancient Egyptian king Tutankhamun in the early 1900s, excavating Valley of the Kings in Luxor, Egypt, through funding by his financial backer, Lord Carnarvon. In 1922, Carnarvon gave Carter one last season to make a discovery. He did, unearthing the pristine, treasure-filled tomb that became world famous.
Be Kind to Animals Week
Be Kind to Animals Week was first observed in 1915. Established by Dr. William O. Stillman, the leader of the American Humane Association at the time, this week was dedicated to helping animals and to publicizing the achievements of the nation's humane societies. Today, Be Kind to Animals week is observed by thousands of animal shelters across the country in the first full week of May. They host special media events, promote education on the humane treatment of animals, and try to remind people of the debt that humankind owes to both wild and domestic animals.
From Hubble's Vantage, Space Is a Crowded Place
To the naked eye, space can sometimes seem like a lonely place. But as rendered by the Hubble Space Telescope, the cosmos appears crowded. A new image captured by Hubble showcases Abell 370, a massive galaxy cluster featuring several hundred galaxies.
READ MORE:
From Hubble's vantage, space is a crowded place
1754 - The first newspaper cartoon in America showed a divided snake "Join or die" in "The Pennsylvania Gazette."
1785 - Joseph Bramah patented the beer-pump handle.
1825 - The Chatham Theatre opened in New York City. It was the first gas-lit theater in America.
1901 - In Australia, the Duke of Cornwall and York declared the First Commonwealth Parliament open.
1926 - Americans Richard Byrd and Floyd Bennett became the first men to fly an airplane over the North Pole.
1930 - A starting gate was used to start a Triple Crown race for the first time.
1944 - Jimmie Davis became the Governor of Louisiana. He wrote the song "You Are My Sunshine."
1958 - Richard Burton made his network television debut in the presentation of "Wuthering Heights" on CBS-TV.
1960 - The U.S. Food and Drug Administration (FDA) approved for sale an oral birth-control pill for the first time.
1962 - A laser beam was successfully bounced off Moon for the first time.
1994 - Nelson Mandela was chosen to be South Africa's first black president.
DAILY SQU-EEK
READERS INFO
1.
National

Nurses Week - May 6 - 12

2.
Payette Apple Blossom Festival 2017
May 8-14, 2017
Payette, ID
During the second week of may every year, Payette serves up a tasty, fun-filled family festival. No matter how you slice it, the Apple Blossom Festival is chock full of activities, from a community ice cream social, free concerts in Central Park and a colorful parade to carnival rides, a car show and a drag race. Top off the day with a gigantic fireworks show and you'll see why this fest is so popular in Payette and surrounding areas.
further information:
2017 Payette Apple Blossom Festival - Payette, ID - Fairs and Festivals FairsandFestivals.net
3.
West Tennessee Strawberry Festival 2017
May 7-13, 2017
Humboldt, TN
The West Tennessee Strawberry Festival is a treasured tradition in small town Humboldt, Tennessee. Created to promote the booming strawberry industry in 1934, the festival has since grown into a beloved annual event that features a colorful parade, carnival, arts & crafts show, horse shows, beauty contests and many more activities and events.
further information:
Strawberry Festival
4.
Kilgore Film Festival 2017
Apr 19 - May 11, 2017
4 Star Cinema
1607 US-259 BUS

|
Kilgore, TX
Those streaming services sure have gone dry. If D-grade films don't interest you, then take your cinema-loving self to the Kilgore Film Festival and treat yourself to a selection of unique films. If they had ever hit mainstream theaters, they'd get blown out of the water by unnecessary remakes and films starring Nicolas Cage. These truly limited-releases are award-winning, thought-provoking and quality cinema that demands your attention.
St Stephen's Green is a 22 acre park that has been around since 1664 (although it only opened to the public in 1880)
knit
- MOTHER'S DAY
knit
knit
thanks, Adele
knit
knit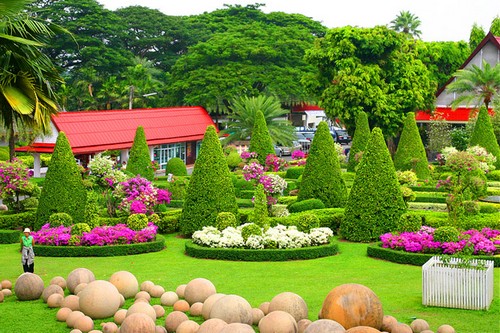 Nong Nooch Tropical Botanical Garden
crochet
- MOTHER'S DAY
crochet
crochet
thanks, Bertha
crochet
crochet
Birmingham Botanical Gardens
RECIPE
thanks, Shelley
Botanic Gardens, Berlin
CROCKPOT RECIPE
Royal Botanic Gardens, London
SWEETS
Botanical Gardens, Niagara Falls
ADULT COLORING
Singapore Botanic Gardens
CRAFTS
- MOTHER'S DAY
Foam Sponge Stamp
Meadowlark Botanical Gardens
CHILDREN'S CORNER ...
MOTHER'S DAY
The Japanese garden in Edmonton's Devonian Botanic Garden
PUZZLE
Turtle Right Jigsaw Puzzle
Wellington Botanic Garden
WORD SEARCH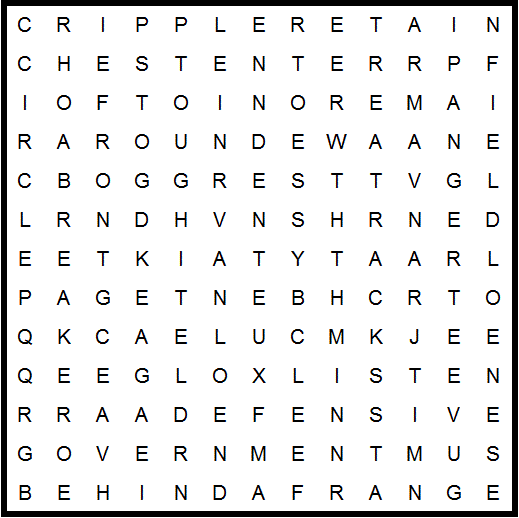 agent
anger
answer
around

behind
break

chest
circle
cripple
dent
defensive
doubt

enter
exchange

feel
field
front
government
great

legal
listen

page
penetrate
penguin
range
receive
rest
retain
return

share
stamp
toes
tough
tracks
travel
treat

valley
veer
Denver Botanic Gardens
QUOTE
VanDusen Botanical Garden maze
Tofino Botanical Garden
CLEVER
thanks, Tina
Montreal Botanical Gardens
EYE OPENER
thanks, Ida


This '104-Year-Old' Grandpa Has More Swag Than You
(he's not THAT old cause you cant believe everything online!)