DIANE'S CORNER ... Celebrate Lemonade Day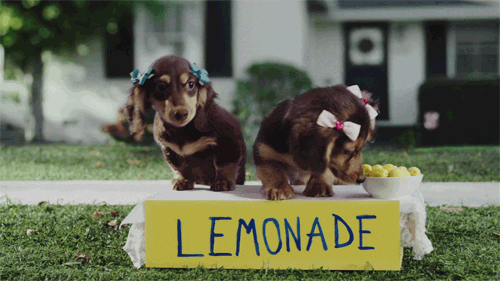 Lemonade Day was founded in Houston, Texas by Lisa and Michael Holthouse in 2007. The aim of Lemonade Day is to teach children about starting and running their own business and to encourage them to try it for themselves. Lisa Holthouse was inspired to set up Lemonade Day by an incident from her childhood. She had wanted to buy a turtle as a pet and when her dad refused to pay for it, Lisa set up a lemonade stand outside her house to raise the money to buy the turtle herself. Lemonade Day aims to help children to do the same and registered children are given all the information they need to set up their own lemonade stand. 250,000 children took part in Lemonade Day across the US and Canada in 2013. Participation in Lemonade Day is completely free and information packs are sent to all children who register.
Edvard Munch was a Norwegian painter and print maker whose intensely evocative treatment of psychological themes built upon some of the main tenets of late 19th-century Symbolism and greatly influenced German Expressionism in the early 20th century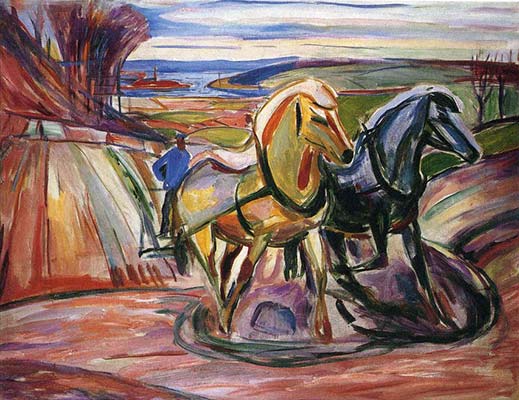 Edvard Munch
Word of the Day
Definition:

(noun) A state of extreme confusion and disorder.

Synonyms:
bedlam, chaos, topsy-turvydom
Usage:

Instantly the avenue was a pandemonium of clashing blades, cursing warriors, and squealing throats.
Idiom of the Day
—

At, in, or amidst the central or focal point of something.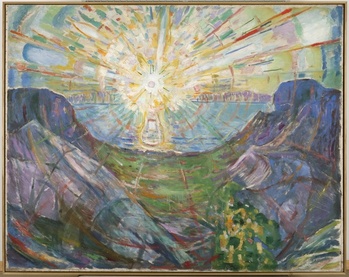 History
West German Chancellor Willy Brandt Resigns (1974)
Brandt fled his native Germany for Norway after the rise of the Nazis in the 1930s. Returning after the war, he became involved in politics and, in 1969, was elected chancellor of the Federal Republic of Germany. As chancellor, he greatly improved relations with East Germany, the Soviet Union, and Poland, and in 1971 he received the Nobel Peace Prize.
Robert Browning (1812)
Browning was a leading Victorian poet known for his dramatic monologues. In 1846, he secretly married Elizabeth Barrett, whisking her away from her despotic father to Italy. Barrett was already a famous poet, but Browning's poems—such as "Fra Lippo Lippi" and "The Bishop Orders His Tomb"—gained recognition slowly. Long after his beloved wife's death, his novel in verse about a murder,
The Ring and the Book
, finally earned him wide acclaim.
Mushroom Festival
Richmond, Missouri
, is known for its highly prized
morel
mushrooms, which resemble a deeply pitted or folded cone-like sponge at the top of a hollow stem. The highlight of the annual Mushroom Festival, which has been held in Richmond since 1980, is the Big Morel Contest. Other events include a parade, crafts, a carnival, mushroom eating, and much more.
Mushroom hunters
flock to the town's wooded areas in search of the morel, known as the "Golden Fleece of mushrooms" because it is hard to find and has never been successfully cultivated.
Eat Insects and Fake Meat to Cut Impact of Livestock on the Planet - Study
Insects and imitation meat are the best alternatives to real meat in tackling the huge and growing environmental impact of livestock on the planet, new research has shown.
READ MORE: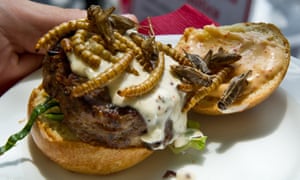 1663 - The first Theatre Royal was opened in London.
1789 - The first U.S. Presidential Inaugural Ball was held in New York City.
1833 - Composer Johannes Brahms was born.
1847 - The AMA (American Medical Association) was organized in Philadelphia,
PA
.
1940 - Winston Churchill became British Prime Minister.
1945 - Baseball owner Branch Rickey announced the organization of the United States Negro Baseball League. There were 6 teams.
1945 - Germany signed unconditional surrender ending World War II. It would take effect the next day.
1968 - Reginald Dwight decided to change his name to Elton John.
1977 - Rookie Janet Guthrie set the fastest time on opening day of practice for the Indianapolis 500. Her time was 185.607.
1982 - Diana Ross received a star on the Hollywood Walk of Fame.
1987 - Shelly Long, as Diane Chambers, made her last appearance as a regular on the TV show "Cheers."
1994 - The Edvard Munch painting "The Scream" was recovered after being stolen 3 months earlier from an Oslo Museum. This version of "The Scream", one of four different versions, was painted on paper.
1998 - Leeza Gibbons received a star on the Hollywood Walk of Fame.
DAILY SQU-EEK
If You Were Born Today,
May 7
You are an earthy yet artistic person with a strong appreciation of nature, music, and the arts. You are charming and personable in a quiet way, and also very loving, although you easily withhold your concern and care if you feel someone is not giving you the proper respect. Moodiness and indecisiveness are strong possibilities with this birthday, as are great talents and sensitivity. Famous people born today: Robert Browning, Tchaikovsky, Johannes Brahms, Gary Cooper, Traci Lords.
READERS INFO
FACTS
Pictures of the day
PET ADOPTION POSTERS FIND CREATIVE WAY
TO USE WHITE SPACE
The campaign aims to raise awareness for pet adoption in Mumbai, India
knit
- MOTHER'S DAY
thanks, Patty
Beach Babe
This oversize cotton cover-up is the perfect accessory at the beach or poolside. Take the extra time and make the matching beach bag!
thanks, Sandy
The Almost Designer Handbag pattern by Susan Levine
thanks, Clara
RECIPE
thanks, Shelley
CROCKPOT RECIPE
thanks, Anita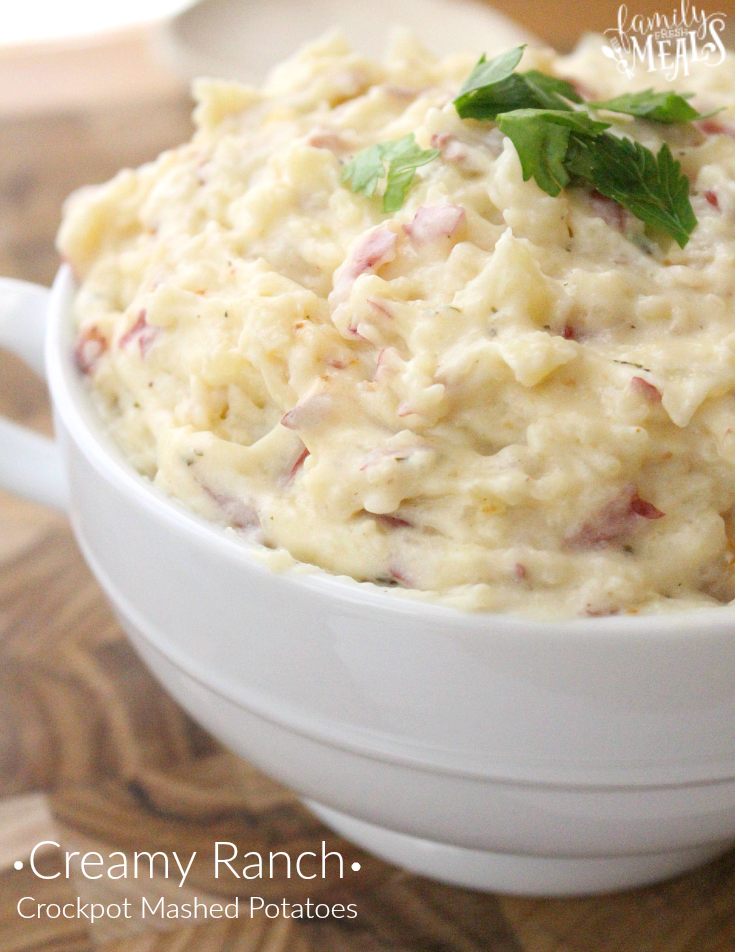 SWEETS
ADULT COLORING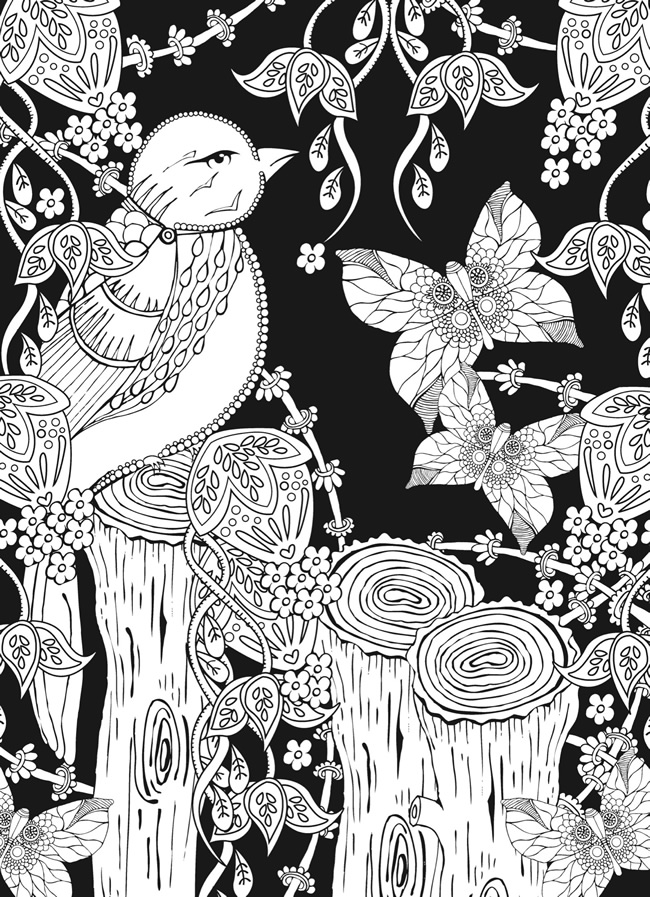 CRAFTS
- MOTHER'S DAY
CHILDREN'S CORNER ...
MOTHER'S DAY craft
thanks, Lucy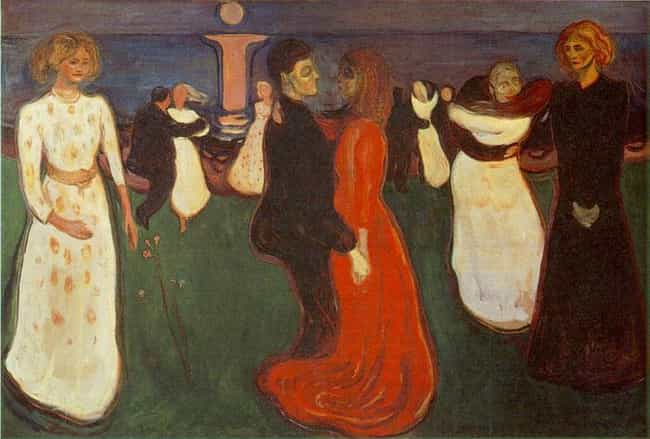 PUZZLE
WORD SEARCH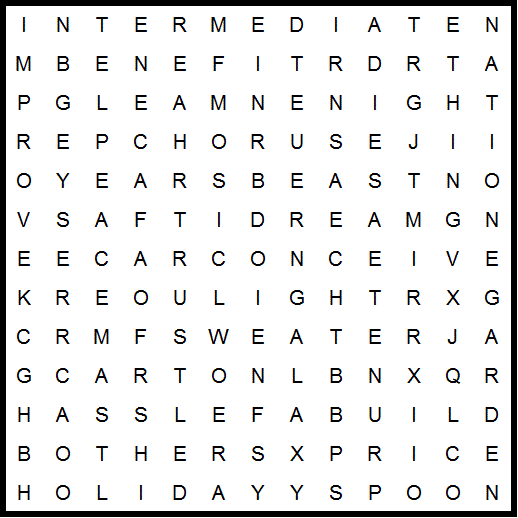 beast
benefit
bothers
build

cafe
carton
chorus
conceive
desire
dies
dream

erst

face
front

galaxy
garden
gear
geyser
gleam
great

hassle
hear
holiday

improve
intermediate

light
mast
moribund

nation
night

peace
price
prune

race
rustled
saber
sheen
spoon
sweater

tease
tent
thing
twine

years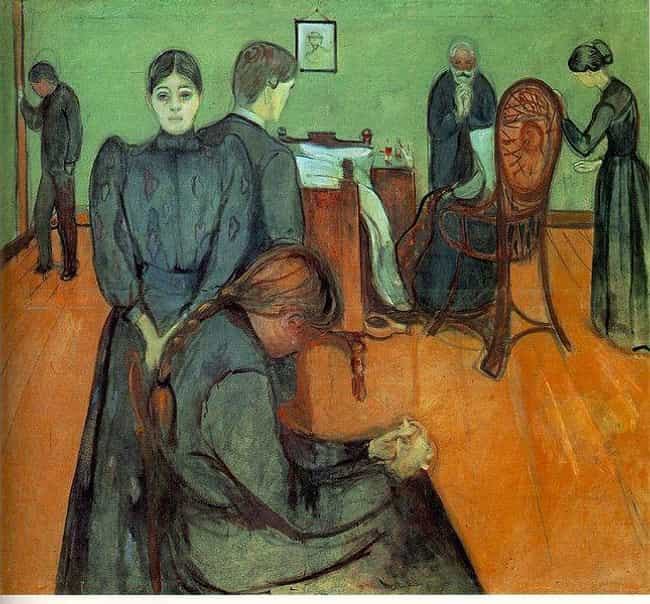 QUOTE
CLEVER
EYE OPENER
25 Things You Wouldn't Believe About These Countries
Depending upon your definition, and whether or not you count Taiwan, there are approximately 196 countries in the world as of this writing. So while you may consider yourself to be a knowledgeable global citizen
--
and we're sure you are, given the dynamic and complex nature of our planet
,
there are certain to be at least a couple facts on this list that you will find surprising. Here are 25 things that you wouldn't believe about these countries.
#25.

Covers the most time zones – France
If you count everything, including
its
overseas territories, then France claims the title by covering 12 time zones. The United States
is
the runner-up with 11 and then Russia with 9.
#24.

Most likely to disappear beneath the waves – Maldives
With all the talks of global warming and rising sea levels, it is the residents of the Maldives
who
have the greatest reason to fear. With an average height of around 1.8 meters above sea level
,
their nation is the lowest on Earth
.
#23.

Most overweight population – Nauru
With over 95% of its population being overweight, the small island nation of Nauru is by far the fattest country on Earth. Its obesity epidemic is primarily attributed to the importation of western fast food that coincided with an increased standard of living in the 20th century due to global popularity of its phosphate exports. It's almost non sequitur…almost
.
#22.

Roads made of coral – Guam
Because Guam doesn't have any natural sand, but coral, the island nation makes its asphalt using a mix of ground coral and oil rather than importing sand from abroad
.
#21.

Has 350 sheep for every person – Falkland Islands (UK)
With only about 3,000 people the Falkland Islands are home to approximately half-a million-sheep. Not surprisingly wool is a major export
.
#20.

Oldest sovereign state – Egypt
This largely depends upon your definition of a sovereign state but if you are going by first acquisition of sovereignty then Egypt would be the first country in the world to achieve sovereignty based upon the formation of the first dynasty in 3100 BC.
#19.

Most lakes in the world – Canada
With over 3 million lakes 9% of Canadian territory is actually fresh water and over 60% of all the lakes in the world are found within its borders
.
#18.

Least likely place to meet your neighbour – Mongolia
At 4 people per square mile Mongolia is the least densely populated country on Earth. Compare this to the Mong Kok district of Hong Kong that has the highest population density in the world with 340,000 people per square mile
.
#17.

Largest number of tanks – Russia
It is a strange title to hold, but Russia has by far the most tanks of any army in the world (21,000). Unfortunately for the motherland most of these outdated machines are tributes to its past, and although outnumbered (16,000), the United States has a much more advanced tank inventory.
#16.

The land of no rivers – Saudi Arabia
Sounds a bit strange doesn't it? For a country as big as Saudi Arabia there has to be at least some sort of flowing water. Well, there isn't. Most of their fresh water comes from desalinization plants or underground reservoirs.
#.15

Youngest population of any country – Niger
Generally the
world's
youngest country is determined by calculating the portion of the population that is younger than 15. Presently it is Niger that holds this distinction
,
with roughly half of its population having barely reached puberty (49%).
#14.

Most diverse country in the world – India
In almost every category – culturally, economically, climatically, racially, linguistically, ethnically, and religiously
--
India is either the most diverse country in the world, or the runner-up.
#13.

Fastest disappearing nation – Ukraine
With a natural decrease in population of .8% annually, between now and 2050 Ukraine is expected to lose around 30% of its people.
#12.

Most of its citizens live abroad – Malta
After some rough economic times coupled with an increased birth rate, Malta experienced significant immigration. It was so significant that there are now more Maltese living abroad than within the country itself.
Although Vatican City is smaller (.17 sq mi) than Monaco (.8 sq mi), unlike Monaco it doesn't have any permanent residents
,
which leaves Monaco as the smallest permanently inhabited nation in the world…smaller than Central Park
.
#10.

Almost entirely covered in jungle – Suriname
With 91% of its land covered in jungle Suriname 's half-a-million residents live primarily along the coast near the capital. Only 5% of the population (mainly indigenous people) live inland
.
#9.

Almost entirely treeless – Haiti
On the opposite end of the spectrum is Haiti , a country that has been so badly deforested that you can tell where it borders the Dominican Republic by looking at a satellite image ( Haiti is on the left in the photo above).
#8.

Largest country with no farms – Singapore
Although there are a number of small nations in the world that show no hint of having an agriculture based economy (take Vatican City for example)
,
Singapore is the largest of these urban city-states.
#7.

Most languages spoken – Papua New Guinea
Although English is its official language, only 1-2% of the population actually speak it. As the most linguistically diverse country in the world, over 820 languages are spoken in Papua New Guinea
,
or 12% of the world's total.
#6.

Most educated people – Canada
With 50% of its population having been educated at the post
-
secondary level, Canada easily has the most educated populace in the world. It is followed by Israel at 45% and Japan at 44%
.
#5.

The "country desert" – Libya
With 99% of the country covered in desert
,
Libya is one of the most arid places in the world and
,
in some regions
decades may go by without a single drop of rain.
#4.

Least peaceful nation in the world – Somalia
Although for the last three years Iraq has been ranked as the least peaceful country in the world, according to the Global Peace Index Somalia overtook it this year for the top spot.
#3.

Produces most of the world's oxygen – Russia
Siberia is home to approximately 25% of the world's forests that span an area larger than the continental United States, making Russia the largest converter of CO2 into breathable compounds
.
#2.

World's largest opium producer – Afghanistan
Producing a whopping 95 percent of the world's opium, not even 10 years of occupation by American forces slowed down the industry.
#1.

Most people behind bars – United States
When it comes to incarcerating its population, the United States is the world's uncontested leader. With 2.2 million people behind bars
,
it has 5% of the world's population but 25% of the world's incarcerated population. China comes in second place at 1.5 million and Russia comes third at 870,000.