DIANE'S CORNER ... Celebrate Say Something Nice Day
Word of the Day
Definition:

(adjective) Broadly or extravagantly humorous; resembling farce.

Synonyms:
ludicrous, ridiculous
Usage:

The clown, with his farcical exuberance, rainbow striped hair, and poorly timed gags, drew enthusiastic applause and laughter from the audience.
Idiom of the Day
—

In all seriousness; being frank for a moment.
History
Court Martial of Benedict Arnold Begins (1779)
When Arnold was court-martialed in 1779, it was not for the treason that would later make his name synonymous with betrayal. The charges involved fiscal irregularities and were relatively minor. Though he was largely exonerated, the trial sullied his reputation. Despite having distinguished himself in various American military campaigns—he was wounded more than once—Arnold was subsequently passed over for promotion.
James Hadley Billington (1929)
Billington is a US scholar and the 13th Librarian of Congress. He earned his PhD in 1953 as a Rhodes Scholar at Oxford, taught at Harvard and Princeton, and published several significant books on Russia. He served as director of the Woodrow Wilson International Center for Scholars from 1973 to 1987, when he became Librarian of Congress. There, he has fostered cooperation between libraries worldwide and encouraged the use of digital media.
Often referred to as "the American Moses," Brigham Young led thousands of his religious followers across 1,000 miles of wilderness from their Illinois settlement to find refuge in what is now Salt Lake City, Utah. He became the second president of the Church of Jesus Christ of the Latter-day Saints, whose members are also known as Mormons. The anniversary of Young's birth on June 1, 1801, is observed by Mormon churches worldwide, as is July 24, the date on which he arrived in the Salt Lake Valley in 1847.
The Healthiest Way to Improve Your Sleep: Exercise
If you're one of the third of all Americans who suffer from insomnia -- roughly 108 million of us -- put away your sleeping pills. Science has a much safer solution.
READ MORE: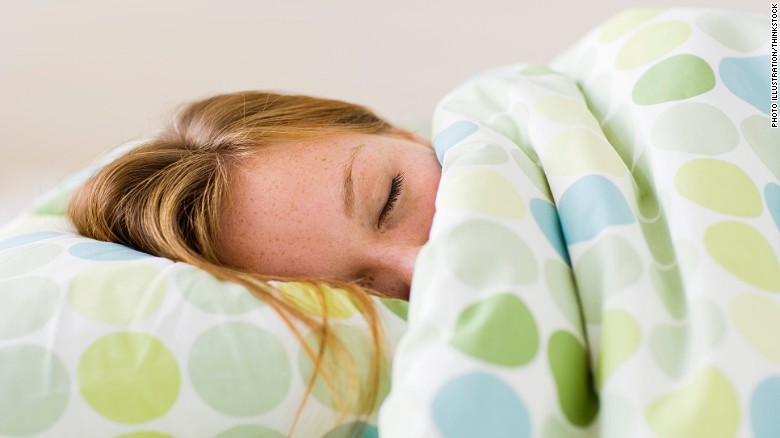 The healthiest way to improve your sleep: exercise
1792 -
Kentucky
became the 15th state of the U.S.
1796 -
Tennessee
became the 16th state of the U.S.
1896 - In Paris, France, the first recorded automobile theft occurred. The Peugeot of Baron de Zuylen de Nyevelt was stolen by his mechanic.
1935 - The Ingersoll-Waterbury Company reported that it had produced 2.5 million Mickey Mouse watches during its 2-year association with Disney.
1953 - Raymond Burr made his network-TV acting debut. It was in "The Mask of Medusa" on ABC-TV's "Twilight Theater."
1954 - In the Peanuts comic strip, Linus' security blanket made its debut.
1961 - Radio listeners in
New York
,
California
, and
Illinois
were introduced to FM multiplex stereo broadcasting. A year later the FCC made this a standard.
1980 - Cable News Network (CNN) made its debut as the first all-news station.
2008 - The
Phoenix Mars Lander
became the first NASA spacecraft to scoop Martian soil.
2009 - The first event, a George Strait concert, was held at Cowboys Stadium in Arlington,
TX
.
DAILY SQU-EEK
1.
2.
June is Adopt-A-Shelter-Cat Month
Donate your

Facebook

status. Just paste this message into the "What's on your mind?" box at the top of your page: "June is Adopt-A-Shelter-Cat Month. Save a life: Adopt a cat! https://www.petfinder.com"

Tweet

, retweet and repeat the following (or your own brilliant message): "June is Adopt-a-Shelter-Cat Month. Save a life: Adopt a cat! https://www.petfinder.com"

Contact your local shelter or rescue group (

you can search for groups near you here

) and ask if they have a donation wish list or other flyer they'd like to you to post around your office or neighborhood. They may be holding special events for Adopt-a-Shelter-Cat Month which you can help promote.

Share an adoptable cat, cat-care or adoption article or a cat-adoption Happy Tail through your blog, Facebook, Pinterest, or Twitter accounts each day of the month.
Sign up as a foster parent or shelter volunteer then tell your friends how great it is. Contact your local shelter or rescue group.
Add a Petfinder widget or banner to your Web site or blog.

Write an op-ed about the importance of pet adoption for your local paper.

Contact your local shelter or rescue group and offer to photograph their adoptable pets and upload the pics to Petfinder.

Donate to your local shelter or rescue group or to the Petfinder.com Foundation in honor of Adopt-a-Shelter-Cat Month.

Pass on an understanding of the importance of pet adoption to the next generation. Talk to your kids, nieces, nephews, grandchildren and other up-and-comers about animal shelters and why Adopt-a-Shelter-Cat Month, and pet adoption in general, is important.
3.
knit
knit
knit
knit
thanks, Marilyn
knit
crochet
crochet
thanks, Rosa
crochet
crochet
crochet
RECIPE
thanks, Vicky
CROCKPOT RECIPE
SWEETS
ADULT COLORING
CRAFTS
- FATHER'S DAY
CHILDREN'S CORNER
...
FATHER'S DAY
PUZZLE
Blue Tit Art Jigsaw Puzzle
WORD SEARCH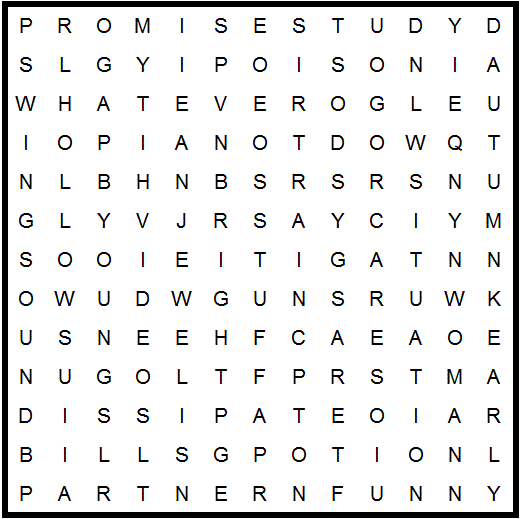 autumn

bills
bright

cares
croon

dissipate
drink
early

funny

gore
gram

hollow

ivory
jewel

lode

partner
party
piano
plain
poison
potion
promises
saint
situation
solid
sound
step
study
stuff
swings
tabs
train

understood

video

whatever
woman

young
QUOTE
CLEVER
EYE OPENER
12 Old Words for the Huge, Mammoth, and Gargantuan
1. UNMEET
2. HIDEOUS
3. AND 4. HUGY AND HUGEOUS
5. BROBDINGNAG
6. HONKING
7. MASTEROUS
8. DIMENSIONLESS
9. AND 10. IMMENSIVE AND GIGANTINE
11. PYTHONIC
12. FATTENING HOG