DIANE'S CORNER ... Celebrate Wine Day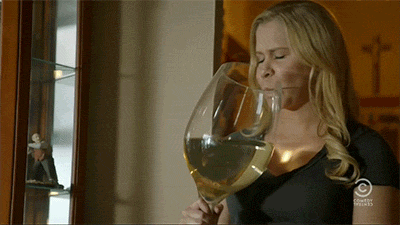 Sweet or dry, red or white, fizzy or flat, let's raise a glass to one of the most loved and historical alcoholic tipples there is – the sophisticated and often sassy glass of wine.
For centuries and centuries, wine has been a firm favorite of cultures across the world. Whether it's for helping creativity, religious ceremony, or simply livening up a gathering, there's no doubt that this fruity fixture of the alcoholic drink repertoire well deserves its own day of observance.
On the 25th of May, it's time to celebrate everything that makes a wine great. And everything that makes a wine great is, of course, everything about it.
You may think every day has the potential to be a Wine Day depending on how hard the day at work has been, but for when your boss hasn't been getting on your nerves there's Wine Day.
Unlike Drink Wine Day, which is in February, Wine Day is more about celebrating the beverage itself rather than the act of drinking it – although of course, that isn't stopping you from enjoying a tipple or two!
Wine has been around for donkey's years. The oldest evidence of wine that we have dates way back to 7000 BC China. Many ancient civilizations celebrated the effects of wine and often used it for religious observance.
Today, wine is one of the most widely produced and consumed drinks in the world. Chardonnay, Merlot, Riesling, Syrah – there's so may types to choose from. And it's not just grapes which make up the bottles – you can also get hold of fruit, flower and even vegetable wines!
Celebrate Wine Day by pouring yourself and your friends a glass or two!
Sergey Mikhaylovich Prokudin-Gorsky (August 30, 1863 – September 27, 1944) was a Russian chemist and photographer best known for his pioneering work in color photography of early 20th-century Russia.
Turkmen man posing with camel loaded with sacks, probably of grain or cotton, Central Asia. circa 1905-1915
Word of the Day
Definition:

(noun) An employee of a department store who supervises sales personnel and assists customers.

Synonyms:

shopwalker

Usage:
Although Bill thoroughly enjoyed the raise associated with his promotion to floorwalker, he disliked answering customer complaints and sometimes wished he had remained a cashier.

Young Russian peasant women in front of traditional wooden house, in a rural area along the Sheksna River near the small town of Kirillov. Taken in 1909.
Idiom of the Day
—

To remain patient and calm, especially when beginning to become angry or upset with impatience. Usually said as an imperative.
On the handcar outside Petrozavodsk on the Murmansk railway. Handcar riding along the Murmansk railroad, on the shore of Lake Onega. Taken in 1915.
History
Millions Participate in Hands Across America (1986)
Hands Across America was a massive, heavily publicized fundraiser during which millions of people, including scores of celebrities and politicians, lined up in the hopes of forming a human chain stretching from New York to California. Though they did not succeed in this regard—there were many gaps along the way—the event raised $20 million.
Beverly Sills (1929)
Sills was an American operatic soprano. She sang on the radio as a child and made her operatic debut in 1946. Her 1966 performance in
Julius Caesar
made her an opera star, not just for her voice, but also for her acting. After 25 years of singing with the New York City Opera, she became its director, and she also served as chairman of the board of New York's Lincoln Center and of the Metropolitan Opera.
Scientists Sneak a Peek at How Ladybugs Fold Their Wings
With the help of high-speed cameras, CT scanners and some nail-art supplies, scientists in Japan have managed to catch a glimpse of the elaborate way that ladybugs fold their wings to tuck them away.
1844 - The gasoline engine was patented by Stuart Perry.
1895 - James P. Lee first published "Golf in America -- A Practical Manual."
1925 - John Scopes was indicted for teaching the Darwinian theory in school.
1927 - The "Movietone News" was shown for the first time at the Sam Harris Theatre in New York City.
1935 - Babe Ruth hit his final homerun, his 714th, and set a record that would stand for 39 years.
1968 - The Gateway Arch, part of the Jefferson National Expansion Memorial in St. Louis,
MO
, was dedicated.
1981 - Daredevil Daniel Goodwin scaled Chicago's Sears Tower, while wearing a "Spiderman" costume, in 7 1/2 hours.
1992 - Jay Leno debuted as the new permanent host of NBC's "Tonight Show."
1992 - Jay Leno debuted as the new permanent host of NBC's "Tonight Show."
1996 - In Nimes, France, Christina Sanchez became the first woman to achieve the rank of matadore in Europe.
1997 -
U.S.
Senator Strom Thurmond became the longest-serving senator in
U.S.
history (41 years and 10 months).
2001 - Erik Weihenmayer, 32, of Golden,
CO
, became the first blind climber to reach the summit of Mount Everest.
2008 - NASA's
Phoenix Mars Lander
landed in the arctic plains of Mars.
DAILY SQU-EEK
1.
Ellen's blog with everyday recipes and hints that you will want to know about!
Ellen's Edibles
2.
MomoCon 2017
May 25-28, 2017
Georgia World Congress Center
285 Andrew Young International Blvd NW
Atlanta, GA
All-ages fan convention MomoCon is one of Atlanta's fastest growing events. With exhibitors' halls brimming with writers, designers and celebrity voice talents, fans have the chance to delve into the world of their favorite anime, comic book or video game. This four-day event is jam-packed with costumed fans, special guests and interesting panels.
further information:
MomoCon 2017 - Atlanta's Animation, Gaming, and Comic Convention
3.
CATS Festival 2017
May 25-28, 2017
Tejas Rodeo Company
401 Obst Rd
Bulverde, TX
Light a cigar, puff on its contents and exhale with confidence at the CATS Festival in San Antonio, Texas. From premium cigars to food, drinks and live music, the place will heat up from its smoky influence and the passion that brings cigar lovers together.
further information:
Cigar Event: CATS Fest 5 in San Antonio, TX
4.
Bearded Theory 2017
May 25-28, 2017
Catton Hall & Park
Walton-on-Trent, United Kingdom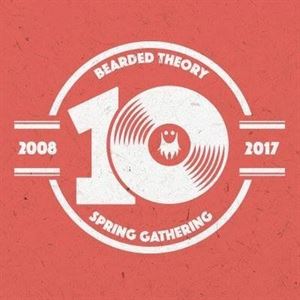 Bearded Theory is a music festival that takes place at Catton Hall & Park.
further information:
Bearded Theory 2017 from See Tickets
Laying concrete for the dam's sluice. [Beloomut]. Workers and supervisors posing for photograph amid preparations for pouring cement for sluice dam foundation across the Oka River near Beloomut. Taken in 1912.
Pictures of the day
The
Scots Monastery
is the former
Benedictine
Abbey
of
St James
in
Regensburg
, Germany. It was founded in the 11th century by
Irish missionaries
and for most of its history was in the hands of first Irish, then Scottish monks. It has been used as a
seminary
for the
Roman Catholic Diocese of Regensburg
since 1862.
RARE RUSSIAN PHOTO FROM 100+ YEARS AGO, RUSSIA
Sergey Mikhaylovich Prokudin-Gorsky (August 30, 1863 – September 27, 1944) was a Russian chemist and photographer best known for his pioneering work in color photography of early 20th-century Russia. Around 1905, Prokudin-Gorsky envisioned and formulated a plan to use the emerging technological advances that had been made in color photography to document the Russian people.
Stork nests on unidentified religious building, probably a mosque in Bukhara. Taken in 1911.
knit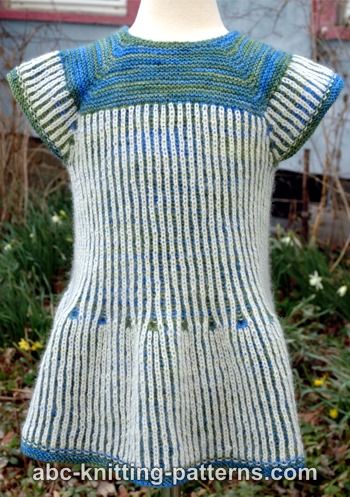 knit
thanks, Marilyn
knit
knit
knit
thanks, Helen
Fluffy Cupcake Purse By Jennifer Dickerson
US 11 (8.0 mm) Straight Knitting Needles

1 Ball of Buttercup by Red Heart in "Carnival"

Accent buttons to look like "sprinkles" (totally optional)
Part 1 - The Main Part of the Purse
Row 1: Knit all stitches.
Repeat row 1 until piece measures 16 inches from cast on edge.
Buttonhole row #1: knit 8 sts, Yo, k2tog, knit the remaining stitches on the row.
Bind off all stitches until 4 stitches remain.
Knit all stitches that remain on the row and repeat until strap is approximately 32 inches long (or desired strap length)
Fasten off and weave in any ends that remain.
With a piece of matching yarn, whip stitch the sides of purse. Whip stitch the end of the strap to the top edge of the purse. Weave in ends.
Dagestani couple posed outdoors for a portrait. Taken in 1904.
thanks, Sharon
thanks, Bertha
Man sitting and holding a hookah. circa 1905-1915.
RECIPE
thanks, Shelley
Mills (in en:Yalutorovsk districtYalutorovsk district of Tobolsk Province). Taken in 1912.
CROCKPOT RECIPE
thanks, Sara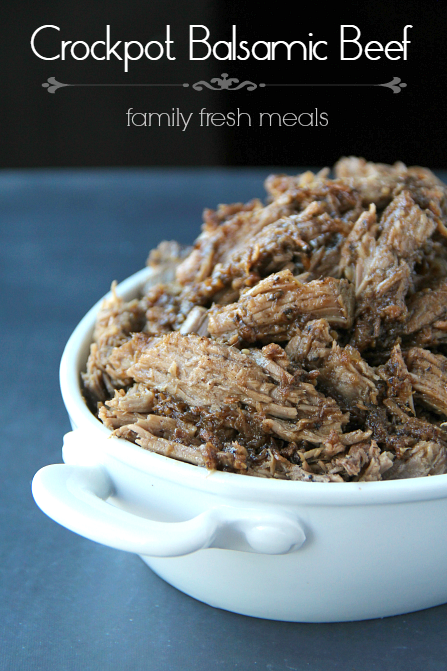 Easy Crockpot Balsamic Beef
Group of workers harvesting tea. Greek women. [Chakva]. circa 1905-1915.
SWEETS
Easiest Ever No Bake Ice Cream Cake Recipe
Bashkir woman in national costume. Taken in 1920.
ADULT COLORING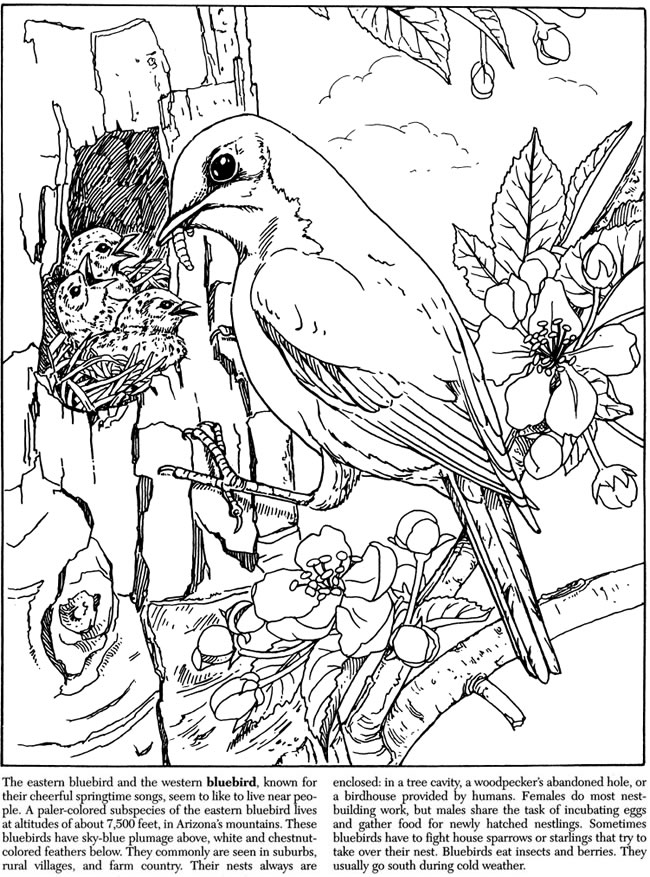 Molding of an artistic casting. [Kasli Iron Works]. Production of artistic casting in the Kasli Iron Works, located in the heart of the Ural Mountains between the cities of Ekaterinburg and Cheliabinsk. The plant was known for the high quality of its cast iron products and for its highly-skilled work force, which numbered over three thousand persons at the time this photograph was taken in 1910.
CRAFTS
Macrame Yarn Garland DIY
Muslim man decorated with military medal, wearing traditional dress and headgear, with a sheathed dagger at his side. Dagestan. Taken in 1904.
CHILDREN'S CORNER
... puzzle
CAN YOU SPOT THE DIFFERENCES?
Fabric merchant. Samarkand. Merchant's display includes silk, cotton, and wool fabrics as well as a few carpets. A framed page of the Koran hangs at the top of the stall. circa 1905-1915.
PUZZLE
Iron Closure Jigsaw Puzzle
Melon vendor, dressed in traditional Central Asian attire, at his stand in the marketplace of Samarkand in present-day Uzbekistan. circa 1905-1915.
WORD SEARCH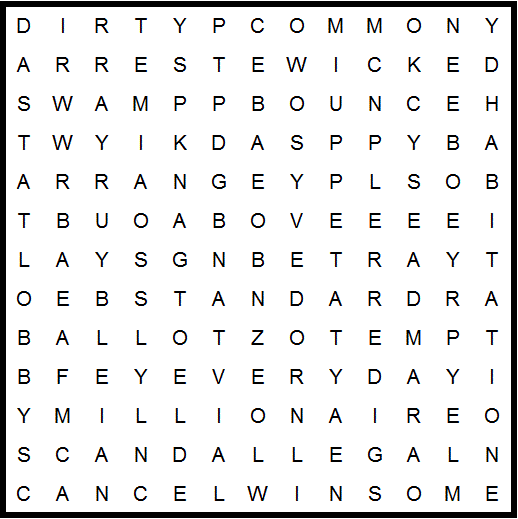 above
annoy
arrange
arrest

ballot
bear
been
betray
beyond
bounce
cancel
common

digs
dirty
drain

everyday

fine
habitation

lays
legal
lobby

millionaire

neat
payer
people

rode

saga
scandal
smelt
spear
standard
stew
swamp
table
tempt
trust

upset

vial

wicked
winsome
View of Saltinskoe (Salty) gorge in the Caucasus Mountains in Dagestan. Taken in 1904.
QUOTE
A picture of Alim Khan (1880-1944), Emir of Bukhara, taken in 1911.
Self portrait, 1912
CLEVER
Woman in formal dress, posed, standing near gate. circa 1905-1915.
EYE OPENER
A History of High-Heeled Shoes
The high-heeled shoe, or a shoe whose heel is higher than the toe, is a matter of contentious and heated discussion. Shoes in general have typically served as markers of gender, class, race, and ethnicity--and both the foot and the shoe have been imbued with powerful phallic and fertility symbols as evidenced in the contemporary practice of tying shoes to a newlywed couple's car. No other shoe, however, has gestured toward leisure, sexuality, and sophistication as much as the high-heeled shoe. Fraught with contradiction, heels paradoxically inhibit movement in order to increase it, at least in appearance. Standing in heels, a woman presents herself already half-walking while at the same time reducing the length of her step, fostering the illusion of speed while suggesting the promise of an imminent fall. The higher and more unstable the heel, the more clearly these contradictions are expressed (Kunzle 2004). Doctors and scholars alike have argued about the physical and cultural effect, both positive and negative, that heels have had not only on women, but on society as a whole.
Precursors to the High-Heeled Shoe
Most of the lower class in ancient Egypt walked barefoot, but figures on murals dating from 3500 B.C. depict an early version of shoes worn mostly by the higher classes. These were leather pieces held together with lacing that was often arranged to look like the symbol of "Ankh," which represents life. But there are also some depictions of both upper-class males and females wearing heels, probably for ceremonial purposes. Egyptian butchers also wore heels, to help them walk above the blood of dead beasts. In ancient Greece and Rome, platform sandals called kothorni, later known as buskinsin the Renaissance, were shoes with high wood or cork soles that were popular particularly among actors who would wear shoes of different heights to indicated varying social status or importance of characters. In ancient Rome, sex trade was not illegal and female prostitutes were readily identified by their high heels (Wilson 2005).
| | |
| --- | --- |
| | Chopines, or platform shoes, were created in Turkey in the 1400s, and were popular throughout Europe until the mid-1600s |
During the Middle Ages, both men and women would wear pattens, or wooden soles, that were clearly a precursor the high heel. Pattens would attach to fragile and expensive shoes to keep them out of the mud and other street "debris" when walking outdoors (Swann 1984). In the 1400s, chopines, or platform shoes, were created in Turkey and were popular throughout Europe until the mid-1600s. Chopines could be seven to eight or even 30 inches high, requiring women to use canes or servants to help them walk. Like pattens, chopines were overshoes, but unlike the pattens, chopines were worn almost exclusively by women (Rexford 2000). They were usually designed with cork or wood stacked as the heel.
The Venetians made the chopine into a status symbol revealing wealth and social standing for women, and tourists to Venice often remarked humorously on the outrageously high chopines. One visitor noted that they were "invented by husbands who hoped the cumbersome movement [that] entailed would make illicit liaisons difficult" (McDowell 1989). Already we can see issues of domination and submission being associated with shoes much like the lotus shoes of China. Indeed, Chinese concubines and Turkish odalisques wore high shoes, prompting scholars to speculate if heels were used not only for aesthetic reasons but also to prevent women from escaping the harem (Kunzle 2004).
Shoes were beginning to be made in two pieces during the 1500s, with a flexible upper attached to a heavier, stiffer sole (Swann 1984). This new two-part shoe led to the heel as an actual part of the shoe rather than just an attachable overshoe. Heels grew in popularity during the 1500s to keep riders, both male and female, from slipping from the stirrups. The "rider's heel" was initially 1 to 1-½ inches high and resembled the modern riding boot and cowboy boot. The simple riding heel soon gave way to more stylized heels that were higher and thinner in the mid 1500s after Catherine de Medici made them more fashionable than functional.. The introduction of the high heel and the concomitant difficulty of making mirror image lasts (a foot mold used to make shoes) led shoemakers to create "straight shoes" or shoes that could fit either the left or right foot (Mitchell 1997). Right and left shoes would eventually return in the early1800s when high heels were abandoned (Swann 1984).
Formal Invention of High Heels as Fashion
The formal invention of high heels as fashion is typically attributed to the rather short-statured Catherine de Medici (1519-1589). At the age of 14, Catherine de Medici was engaged to the powerful Duke of Orleans, later the King of France. She was small (not quite five feet) relative to the Duke and hardly considered a beauty. She felt insecure in the arranged marriage knowing she would be the Queen of the French Court and in competition with the Duke's favorite (and significantly taller) mistress, Diane de Poitiers. Looking for a way to dazzle the French nation and compensate for her perceived lack of aesthetic appeal, she donned heels two inches high that gave her a more towering physique and an alluring sway when she walked. Her heels were a wild success and soon high heels were associated with privilege. Mary Tudor, or "Bloody Mary," another monarch seeking to appear larger than life, wore heels as high possible (McDowell 1989). By 1580, fashionable heels were popular for both sexes, and a person who had authority or wealth was often referred to as "well-heeled."
| | |
| --- | --- |
| In the early 1700s, France's King Louis XIV decreed that only nobility could wear heels that were colored red and that no one's heels could be higher than his own | |
In the early 1700s, France's King Louis XIV (The Sun King) would often wear intricate heels decorated with miniature battle scenes. Called "Louis heels," they were often as tall as five inches. The king decreed that only nobility could wear heels that were colored red (les talons rogue) and that no one's heels could be higher than his own.. During the course of the century, a cultural kind of foot fetishism manifested itself in various media. For example, under the influence of rococo, a court-based decorative and ornamental style, heels became higher and more slender, a move that complemented the highly feminine court style. In addition, novelist Restif de Bretonne threw erotic emphasis on the finely arched foot and the delicately curved high heel (Kunzle 2004). Consequently, many women taped their feet to reduce their apparent size. Like the corset, high heels sculpted the body to make it appear more aristocratic, pure, refined, and desirable. The desirable and sexual nature of the high heel was also noted by the Puritans in the New World. The Massachusetts Colony even passed a law banning women from wearing high heels to ensnare a man or they would be tried as a witch (Murstein 1974). It wouldn't be until the mid 1800s when American would catch up to Europe shoe fashion.

French Revolution and the Revolt against High Heels
In 1791, the "Louis" high heels disappeared with the revolution, and Napoleon banished high heels in an attempt to show equality. Despite the Napoleonic Code against high heels, in 1793 Marie Antoinette went to the scaffold to be executed wearing two-inch heels. The heel lowered greatly in the 1790s until it was reduced to the merest wedge or replaced by a spring heel, which was a single layer of leather inserted just above the sole at the back of the shoe. These flimsy shoes were often worn with ribbons to cross and tie around the ankle, reminiscent of the classical Roman sandal. The demise of the heel made it easier for shoes to be made for left and right feet, making them more comfortable. From this period to the 1930s, there were four major types of heels used on Western woman's shoes: the knock-on, stacked, spring, and the re-emergence of the Louis (Rexford 2000).
High-Heeled Shoes Rise Again
In the 1860s, heels as fashion became popular again, and the invention of the sewing machine allowed greater variety in high heels. In Victorian art and literature, cartoons and allusions to tiny feet and the affliction of large feet (typical of the elderly spinster) were ubiquitous. Victorians thought that the high heel emphasized the instep arch, which was seen as symbolic of a curve of a woman. The high instep was also seen as preeminently aristocratic and European, while the "lowest type of foot," that of the African American, had little or no instep. When high heels made their comeback, some wearers were comfortable in five- or even six-inch heels. As with corsets, high heels were claimed to be not only harmless, but beneficial to the health because, as advertisers stated, high heels helped alleviate backaches and stooping and made walking less tiring. But critics cited that high heels created a more sexually aggressive gait and compared the high heel to a "poisoned hook" to catch an unwary male. Some even associated the high heel with the cloven hoof of a devil or a witch. Cautionary tales from this time, such as many versions of Cinderella, concerned themselves with foot fetishism and warnings against fashionable foot compression (Kunzle 20004). Even with this criticism, America opened its first heel factory in 1888. However, America and other European countries still largely imitated French shoe fashion.
Twentieth-Century Heel Roller Coaster
While high heels enjoyed widespread popularity in the late nineteenth century, early twentieth-century women demanded more comfortable, flat-soled shoes-- that is until the roaring twenties when higher hemlines encouraged visible, elaborate, high, slender Louis heels. The Depression during the 1930s influenced Western shoe fashion as heels became lower and wider. Hollywood, however, gave the new heel an elegant look and stars' shoes like Ginger Roger's white and glittery heels began to challenge the influence of French shoe fashion in the West (Turim).. In the 1940s, luxury items were in short supply due to WWII and high heels tended to stay moderately high and thick.
The revival of Western high fashion in the post-war 1950s was led by French designer Christian Dior and his collaboration with shoe designer Roger Vivier. Together they developed a low-cut vamp (the portion of the shoe that covers the toe and instep) Louis shoe with a narrow heel called a stiletto, which is the Italian word for a small dagger with a slender, tapering blade (West 1993). First mentioned in London's Daily Telegramon September 10, 1953, the exaggeratedly slender heel and narrowing of the toe equated sheer height with chic and strongly suggested phallic-erectile symbolism and sexual maturation. Stilettos were often banned from public buildings because they caused physical damage to the floors (West 1993).
| | |
| --- | --- |
| | "Stiletto" is the Italian word for a small dagger with a slender, tapering blade |
With the creation of the miniskirt in the early 1960s, stilettos were attached to boots that enhanced the look of bare legs. As the feminist movement gained momentum, however, stilettos went out of favor with the cry: "Liberate the captive foot of womanhood!" For many feminists, high heels indicated subservience and sexual stereotyping by men. High heels were titillating "man-made" objects, literally involved in crippling women, or at least slowing them down when the need to run away from male violence and oppressors arose. Heels were seen as a comparable successor to foot binding and the tight-laced corset as perverse regulatory objects for molding the feminine. Consequently, heels dropped and thickened, and soon low-heeled shoes with square toes replaced the stiletto (Gamman 1993). Late 1960s disillusionment with contemporary life and anxiety about the future led young people throughout much of the West to embrace the hippie culture that revived the platform shoe.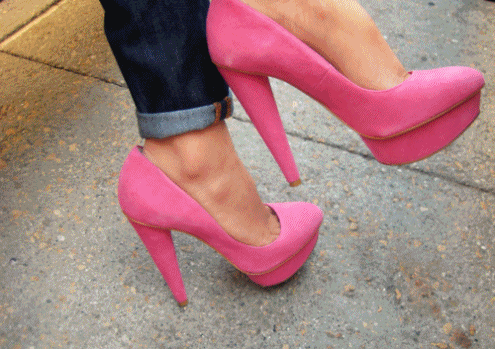 Platform shoes became immensely popular in the 1970s, and perhaps no instance epitomizes the era like John Travolta's Cuban-heeled platforms in the opening sequence of Saturday Night Fever in 1977. The 1970s in general were a tumultuous time of experimentation of drugs, sex and, of course, fashion. Cynicism abounded as various cultures and subcultures vied for public attention. Men as well as women would dress to shock, often wearing platform shoes reminiscent of the ancient kothorni and chopine with psychedelic swirls and colors.
In the post-modern context of the 1980s, the feminist rejection of fashion started to lose much of its grassroots support. The idea that fashion, specifically sexy shoes, were not simply oppressive but offered pleasure to women became more widely accepted (Gamman 1993). Critics, particularly feminists in the 1980s, argued that fashion can be an experiment with appearances, an experiment that challenges cultural meaning. This change of heart about high heels perhaps was provoked by counter-cultural street fashion of the early 1980s as well as by feminist debates about pleasure and female desire, which indirectly changed the way fashion was understood. Western women now claimed they were wearing high heels for themselves and that heels gave them not only height but also power and authority.
While lower heels were preferred during the late 60s and 70s, higher heels returned in the 1980s and early 1990s. Specifically, Manolo Blahnik's high-heeled shoes were seen everywhere on the catwalks as new designers started to rethink high heels. As opulent television shows such as Dallas and Dynasty suggested, excess was the hallmark of the 1980s. While flat shoes were likely worn in the corporate culture, more sophisticated designer high heels were still sign of Yuppie success. While designers who helped create the very tall heels of the 1990s, such as Jimmy Choo and Emma Hope, rode into that decade on this profitable trend, by the late 1990s heels started to decline once again as the hippie revival emphasized comfort over fashion (West 1993).
Women in the 21st century have more shoe choices than ever before. From athletic wear to the 2006 "heelless" high heel from Manolo Blahnik, women can choose to wear what they want, even hybrid shoes such as "heeled" tennis shoes and flip flops. What is certain is that heels have not disappeared. Noted for its unique classes, Crunch, a nationwide gym, even offers a 45-minute "Stiletto Strength" classes that strengthen women's legs and calves. Perhaps influenced in part by successful TV and film hits as Sex in the City and The Devil Wears Prada, some women are even going under the knife to shorten their toes or inject padding into the balls of their feet to allow their feet to fit more comfortably into a pair of stilettos (Sherr). While these may be oddities of fashion, they gesture toward an exciting array of fashion choices women have today.