DIANE'S CORNER ... Celebrate Human Rights Day
Every so often a thing comes to pass that is of such astounding importance that we must stand up and recognize it. We must place this thing on the pedestal it deserves, and ensure that the precepts and policies put in place by it are adhered to, appreciated, and spread as far as the human voice will carry. Such is the sort of message sent by Human Rights Day.
Word of the Day
Definition:
(noun) A tower with a light that gives warning of shoals to passing ships.
Synonyms:
lighthouse, beacon
Usage:
The pharos was no longer operational and served as a tourist attraction in the sleepy beach town.

History
| Menachem Begin and Anwar Sadat Share Nobel Peace Prize (1978) | |
| --- | --- |

In 1978, a historic peace summit was held between Israel and Egypt at the US presidential retreat at Camp David, Maryland. Now known as the Camp David Accords, the pact was signed in 1979 by Begin, the Israeli prime minister, and Sadat, the Egyptian president—who shared the Nobel Peace Prize for their efforts—with US President Jimmy Carter as a witness. Under the pact, which was denounced by other Arab states, Israel agreed to return the Sinai to Egypt.
In 1876, while working as a college librarian, Dewey developed a decimal-based system for organizing the contents of a library by subject category, indicated by a three-digit numeral, with further specification expressed by numerals following a decimal point. He established the first library training school and the American Library Association and is also credited with inventing the vertical office file.
| Thailand Constitution Day | |
| --- | --- |

In 1932, Thailand's absolute monarchy was replaced with a constitutional monarchy. King Rama VII oversaw the transfer of power. Under the newly instituted constitution of that time, the monarchy remained in place and the king was designated the head of state. Thailand has had a series of 18 constitutions or charters since 1932, the latest one being adopted in 2007. Each has allowed for a constitutional monarchy with greater or lesser power. Celebrations on Constitution Day involve the people thanking the monarchy for granting them a chance to take part in running the country.
| Goodbye to Dental Fillings? "No-Drill" Techniques Can Treat Tooth Decay, Study Says | |
| --- | --- |

If you've ever endured a dental filling based on the advice that there's no other way to stop tooth decay before it gets worse, you may be a bit, well, annoyed when you hear about the latest study on this topic.
READ MORE:
Goodbye to dental fillings? 'No-drill' techniques can treat tooth decay just as well, study finds
1768 - The Royal Academy of Arts was founded in London by George III. Joshua Reynolds was its first president.
1830 - Emily Dickinson was born in Amherst,
MA
. Only seven of her works were published while she was alive.
1901 - The first Nobel prizes were awarded.
1906 -
U.S. President Theodore Roosevelt
became the first American to be awarded the Nobel Peace Prize, for helping mediate an end to the Russo-Japanese War.
1927 - The Grand Ole Opry made its first radio broadcast from Nashville,
TN
.
1931 - Jane Addams became a co-recipient of the Nobel Peace Prize, she was the first American woman to do so.
1950 - Dr. Ralph J. Bunche was presented the Nobel Peace Prize. He was the first African-American to receive the award. Bunche was awarded the prize for his efforts in mediation between Israel and neighboring Arab states.
1953 - Hugh Hefner published the first "Playboy" magazine with an investment of $7,600.
1964 - In Oslo, Norway, Dr. Martin Luther King Jr. received the Nobel Peace Prize. He was the youngest person to receive the award.
1991 - Alan Freed was posthumously awarded a Hollywood Walk of Fame Star. He is credited with coining the phrase "Rock & Roll."
2010 - Bob Dylan's handwritten lyrics for his song "The Times They Are a-Changin" sold at auction for $422,500.
DAILY SQU-EEK
If You Were Born Today,
December 10
You are a person with strong convictions, but your morals are unusual or stretched. You are courageous, very sincere, and enjoy some level of risk-taking in your everyday life. You need to find a job that you love, for your work means so much to you. A solutions person, you love to solve problems--yours but especially others'. Still, you have some escapist tendencies. In others, you look for practical people with good, basic values and work ethic. You are very true to the ones you love.Famous people born today: Emily Dickinson, Kenneth Branagh, Michael Clarke Duncan, Raven-Symone, Susan Dey.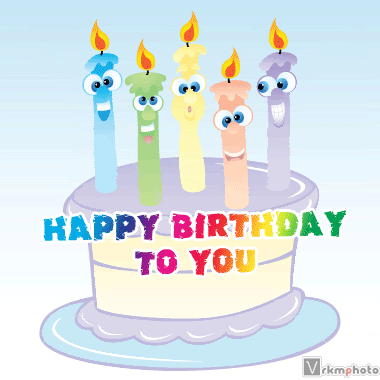 Strange Roots
Strange Roots
knit, CHRISTMAS
knit,
newborn - 4 yrs
knit
knit
knit, CHRISTMAS
crochet, CHRISTMAS
crochet
crochet
crochet
crochet, CHRISTMAS
RECIPES
CROCKPOT RECIPES
stephanie o'dea
CRAFTS
, CHRISTMAS
3D Paper Stars from Post-It Notes
babbledabbledo
CHILDREN'S CORNER
...
CHRISTMAS GAME
PUZZLE
, CHRISTMAS
QUOTE
"Welcome" in

Kanienkehaka

[Mohawk] (United States) - She:kon
CLEVER
Having trouble learning how to chopstick? Think of this approach as cheap-and-easy training wheels while you learn the ropes. Inexpensive plastic clothes pins can be disassembled without tools or much effort and their spring can be reused with any generic chopsticks.
EYE OPENER
These 31 Completely Useless Facts Are Guaranteed to Make You More Interesting.
1. Ewww.
2. Getting creative.
3. That's a nice little life hack.
4. Very sneaky.
5. Because, science!
6. How would they even find this out?
7. I wish I could do that.
8. I'd actually like to see that.
9. This has got to be the best picture ever.
10. A good investment.
11. That would explain a lot of things.
12. That's pretty cool actually.
13. That's berry good to know.
14. The all seeing bee.
15. The more you know.
16. Seem a little harsh.
17. Saves on Q-Tips.
18. That's a bit dramatic, don't you think?
19. Today I learned that kangaroos are mobsters.
20. You would only a mistake like that once.
21. I never thought of it like that.
22. They're moving in slow motion.
23. Then why do I always seem to get old ones?
24. Mind = blown.
25. I wouldn't want to live there.
26. That's a great name for a tree.
27. It's probably better that way.
28. Well good thing I don't make a habit of swallowing sea water.
29. Maybe they deserved it?
30. More candy for me then.
31. Wait, really?