DIANE'S CORNER ... Celebrate Violin Day
The violin is an incredibly versatile musical instrument, allowing for music of great passion and incredible delicacy.
Violin Day
salutes violinists, and encourages you to listen to music featuring violins. If you're feeling particularly brave, why not try to learn to play?
Word of the Day
Definition:
(noun) A confused mass; a jumble.
Synonyms:
clutter, jumble, mare's nest, muddle, smother
Usage:
Surrounded by a welter of papers and magazines, Susan began work on her scrapbook.
History
After appearing in television variety shows during the 1950s, Van Dyke made his Broadway debut and earned his first Tony Award starring in Bye, Bye Birdie. He won several Emmy Awards for the successful television comedy series The Dick Van Dyke Show and also danced and sang in the films Mary Poppins and Chitty, Chitty, Bang, Bang.
In Japan, many people choose to give their houses a thorough cleaning at year's end. Worn or broken furniture and utensils and items that have been lost are replaced. New tatami mats, the thick straw mats on which people sit and sleep, are brought in, and damage to the paper sliding doors in traditional Japanese houses is repaired. In some areas, it is customary to tie pounded rice cakes (mochi-bana, "rice-cake flowers") to the branches of willow trees as an offering to the gods. Friends and co-workers may also throw "year-end forgetting parties" known as bonen-kai.
| Cheerleaders Less Likely to Get Hurt Than Other High School Athletes | |
| --- | --- |

While cheerleaders have a low injury rate compared to other high school sports, accidents that do occur may be more likely to result in a concussion, a new study found.
READ MORE:
1642 - New Zealand was discovered by Dutch navigator Abel Tasman.
1809 - The first abdominal surgical procedure was performed in Danville,
KY
, on Jane Todd Crawford. The operation was performed without an anesthetic.
1884 - Percy Everitt received a patent for the first coin-operated weighing machine.
1918 -
U.S. President Wilson
arrived in France, becoming the first chief executive to visit a European country while holding office.
1928 - George Gershwin's musical work "An American in Paris" was premiered by the New York Philharmonic Orchestra.
1961 - Anna Mary Robertson Moses, "Grandma Moses," passed away at the age of 101.
1989 - South African President F.W. de Klerk met for the first time with imprisoned African National Congress leader Nelson Mandela, at de Klerk's office in Cape Town.
thanks, susan b.
DAILY SQU-EEK
If You Were Born Today,
December 13
You are a very versatile person with an adventurous spirit, yet you have a very grounded outlook and a practical streak. Material success is likely in your life time, as you are hard-working and proud. As well, you are filled with ideas, and they're usually quite marketable! A true problem solver, you love to find answers and help others to do so as well. There is a distinctly private element to your love life. You are often attracted to all that is forbidden. Famous people born today: Jamie Foxx, Ted Nugent, Dick Van Dyke, Christopher Plummer, Cathy Rigby, Taylor Swift, Steve Buscemi.
Flock of Dust
A group of herders tend to their flock of sheep on the dusty roads near Nemrut Mountain in Turkey. "I took this photo on a hot summer day," writes Abudllah Metin. "It was definitely a breathtaking atmosphere … I did not want to miss this moment."
knit, CHRISTMAS
knit
knit, CHRISTMAS
knit
knit, CHRISTMAS
Cat and Dog Holiday Ornaments
crochet, CHRISTMAS
crochet
crochet, CHRISTMAS
crochet
crochet, CHRISTMAS
RECIPE
, CHRISTMAS
CROCKPOT RECIPE
stephanie o'dea
CRAFTS
, CHRISTMAS
CHILDREN'S CORNER
...
CHRISTMAS game
PUZZLE
, CHRISTMAS
QUOTE
PLANE MAKES EMERGENCY LANDING DUE TO 2,000 FARTING SHEEP
PILOTS WERE STARTLED BY A SUDDEN ALARM THAT THE CARGO HOLD WAS ON FIRE.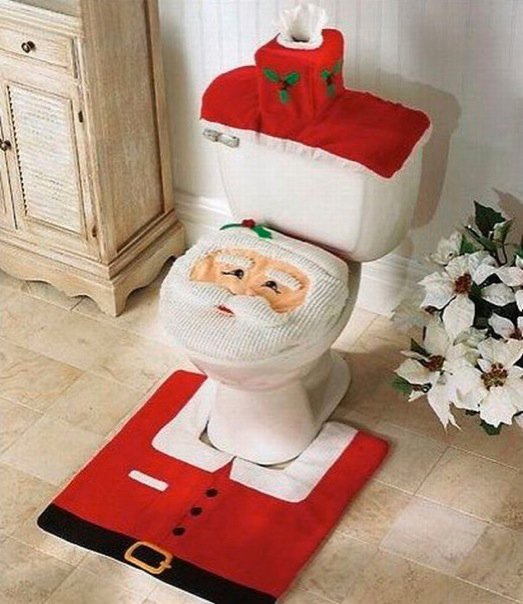 "Welcome" in

Kapampangan (Philippines) - Maligayang pagdatang
CLEVER
, CHRISTMAS
Use Ice Cream Cones to Turn Cupcakes into Christmas Trees
EYE OPENER
, CHRISTMAS
11 Dogs Who Look Downright Dashing In Their Cozy Seasonal Sweaters
It's that time of year again when the weather outside can easily take a turn toward the frighteningly frigid — but just like humans, beloved animal companions feel cold too.
So, when the mercury drops, pet-size sweaters are often the best solution for keeping canines cozy, comfortable and chic to boot.
While some dogs come naturally equipped to handle falling temperatures with thick coats of dense fur, there are a few in particular who could certainly benefit from a bit of extra protection during the coldest months.
"When it comes to cold-weather clothing for dogs, I recommend that owners of three kinds of canine consider sweaters or other clothing: small dogs, dogs who are elderly or ill, and greyhounds, whippets or dogs with similar body types that carry very little fat, especially if they have short hair."
"All these types of dog may have a tough time generating and maintaining body heat, and a little help keeping warm outdoors is a good idea. They may need to wear a sweater or pajamas indoors, too, if you've got the heat turned down to save on heating bills," says Becker.
But keeping pets too bundled up unnecessarily can pose problem of its own, particularly if the weather doesn't call for sweaters.