DIANE'S CORNER ... Celebrate Disability Day
Word of the Day
Definition:
(noun) A substance, such as calcium oxide or silica gel, that has a high affinity for water and is used as a drying agent.
Synonyms:
drier, drying agent, siccative
Usage:
The shipment was packed with a desiccant to prevent humidity from warping the wood during transport.
The evolution of the smartphone

History
| World's First Human Heart Transplant (1967) | |
| --- | --- |

After studying medicine at the University of Cape Town, South African surgeon Christiaan Barnard came to the US in 1955 to improve his surgical technique. There, he performed his first heart operation before returning to Cape Town, where he was soon appointed director of surgical research at the Groote Schuur Hospital. He made medical history there in 1967 when he completed the world's first human heart transplant on 55-year-old Louis Washkansky.
Before becoming a novelist, Conrad lived an adventurous life at sea. He later fictionalized many of his experiences in novels that combine realism and high drama. Though he knew little English before he was 20, Conrad became one of the greatest novelists and prose stylists in English literature. Marked by a distinctive, rich prose, many of his novels are considered masterpieces, but he is perhaps best known for the novella Heart of Darkness.
| Brains aren't actually 'male' or 'female,' new study suggests | |
| --- | --- |

Lots of folks—well-intentioned and otherwise—like to point out the supposed differences between male and female brains.
READ MORE:
1833 - Oberlin College in
Ohio
opened as the first truly coeducational school of higher education in the United States.
1835 - In
Rhode Island
, the Manufacturer Mutual Fire Insurance Company issued the first fire insurance policy.
1910 - The neon lamp was displayed for the first time at the Paris Motor Show. The lamp was developed by French physicist Georges Claude.
1931 - Alka Seltzer was sold for the first time
1997 - Pierce Brosnan received a star on the Hollywood Walk of Fame.
1999 - Tori Murden became the first woman to row across the Atlantic Ocean alone. It took her 81 days to reach the French Caribbean island of Guadeloupe from the Canary Islands.
DAILY SQU-EEK
If You Were Born Today,
December 3
You are a fervent, loyal, and spirited person who is true to yourself whatever the cost! You hold strong beliefs yet you are tolerant of others, even if you do enjoy a good debate and trying to "win" others to your perspective. While at times you can be restless due to an inquisitive and interested nature, you are also capable of great loyalty and dependability, valuing stability and permanency. You are generally good with money and not big on gambling it away foolishly. You are truly unique and not afraid to be yourself. Famous people born today: Daryl Hannah, Ozzy Osbourne, Julianne Moore, Anna Freud, Brendan Fraser, Katerina Witt.
Supreme Sunlight
After spending time meditating at the Kauai Hindu Monastery in Hawaii, Andrew Hara came across this tucked-away statue of Shiva, one of the trinity of Hindu deities. "I ... [found] a hidden space where the statue of Shiva was gloriously placed under a glowing understory," Hara writes. "I waited for the sunlight to shift through the tree canopy to bring out the glowing luster on the statue and surrounding space."
knit, CHANUKAH
knit
, CHRISTMAS
knit
knit
knit
crochet
, CHANUKAH
crochet, CHRISTMAS
crochet
crochet
crochet
RECIPES
, CHANUKAH
With olive oil, sage, and sea salt.
CROCKPOT RECIPES
stephanie o'dea
CRAFT
, CHRISTMAS
CHILDREN'S CORNER
...
STAR OF DAVID MOBILE
PUZZLE
QUOTE

"Welcome" in

Italian (Central Europe, East Africa) - Benvenuto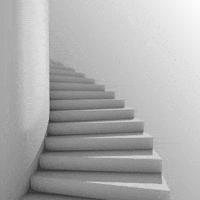 CLEVER
TO SEND YOUR IZZY DOLLS:
Call Health Partners International of Canada
905-670-1990
Toll-free: 1-866-798-4742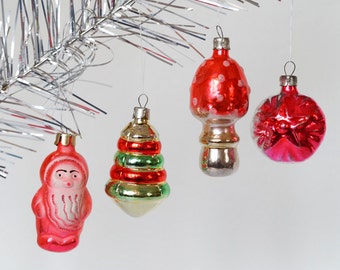 EYE OPENER
HISTORICAL PICTURES