DIANE'S CORNER ... Celebrate Look for an Evergreen Day
Evergreens have played an important role in many societies throughout the ages, selected for religious observances due to their seemingly eternal nature even in a season of death· But that's not the only place they're represented, the Native Americans of the Pacific Northwest were entirely reliant on the red cedar for multiple aspects of their culture· Whether they were making clothing, fishing line, ropes, or building their homes or canoes, the red cedar was vital a vital part of their lives.
Going back even further, most people have heard about how Socrates was made to drink a glass of hemlock tea, which he did with his normal unflinching nature· Hemlocks are a shade tolerant evergreen with short striped needles· As you can tell, knowing the difference between your evergreens could one day save your life!
Word of the Day
History
| Original FIFA World Cup Trophy Is Stolen (1983) | |
| --- | --- |

The World Cup has been held every fourth year since 1930, except during WWII. The international soccer tournament's original prize was officially renamed the Jules Rimet Trophy in 1946 in honor of the former Fédération Internationale de Football Association (FIFA) president, who stipulated that the first team to win the World Cup three times could keep the trophy in perpetuity. Brazil earned this right in 1970, but, in 1983, the trophy was stolen while on display there.
Encouraged by her father, a circus acrobat, Édith Giovanna Gassion began singing in the streets of Paris at age 15. She was eventually discovered by a cabaret owner who gave her her first nightclub job, taught her the basics of stage presence, and suggested she change her name to Piaf, Parisian slang for "sparrow." As her popularity grew, she began performing in clubs across Europe and the Americas and appeared in several films.
This Ancient Roman Winter Solstice festival began on December 17 and lasted for seven days. It was held in honor of Saturn, the father of the gods, and was characterized by the suspension of discipline and reversal of the usual order. Grudges and quarrels were forgotten; businesses, courts, and schools closed down; and masquerading or change of dress between the sexes often occurred. The festivities were characterized by various kinds of excesses—giving rise to the modern use of the term "saturnalian," meaning "a period of unrestrained license and revelry."
| Cancer May Be More Within Our Control Than We Thought | |
| --- | --- |

We all know that cancer's development has to do with some combination of luck–the genes we inherit–and lifestyle–the choices we make each day about diet and exercise, smoking and drinking.
READ MORE:
1732 - Benjamin Franklin began publishing "Poor Richard's Almanac."
1843 - Charles Dickens' "A Christmas Carol" was first published in England.
1871 - Corrugated paper was patented by Albert L. Jones.
1903 - The Williamsburg Bridge opened in New York City. It opened as the largest suspension bridge on Earth and remained the largest until 1924. It was also the first major suspension bridge to use steel towers to support the main cable.
1917 - The first games of the new
National Hockey League (NHL)
were played. Five teams made up the league: Toronto Arenas, Ottawa Senators, Quebec Bulldogs, the Montreal Canadiens and the Montreal Wanderers.
1918 - Robert Ripley began his "Believe It or Not" column in "The New York Globe".
1959 - Walter Williams died in Houston,
TX
, at the age of 117. He was said to be the last surviving veteran of the
U.S.
Civil War.
1984 - Ted Hughes was appointed England's poet laureate.
1990 - Bo Jackson (Los Angeles Raiders) became the first athlete to be chosen for All Star Games in two sports.
DAILY SQU-EEK
If You Were Born Today,
December 19
You are an attractive and magnetic person with a flair for the dramatic and exceptional creative powers. While you come across as gentle and patient, you can also be very determined and wilful. Once you find the path that feels right, you put your heart and soul into whatever you do. Perceptive and intuitive, you are a people watcher--forever curious about the world around you, and sometimes self-centered in your restlessness for new experiences. Your imagination is highly developed, and sometimes overly so! Famous people born today: Robert Urich, Edith Piaf, Jake Gyllenhaal, Alyssa Milano.
Picture of the day

SMS Odin

was the

lead ship

of

her class

of

coastal defense ships

built for the

German Imperial Navy

. Named for the

Norse god

,

Odin

was built by the

Kaiserliche Werft Danzig

shipyard between 1893 and 1896, and was armed with a main battery of three 24-centimeter (9.4 in) guns. She served in the German fleet throughout the 1890s and was rebuilt in 1901–1903. She served in the VI Battle Squadron after the outbreak of

World War I

in August 1914, but saw no action.

Odin

was demobilized in 1915 and used as a tender thereafter. After the war, she was rebuilt as a merchant ship and served in this capacity until 1935, when she was broken up for scrap.
Stone-Cold Remarkable
While on a trip to Portugal, Daria Chuvaeva "heard from a local barman [about] an unusual stone house located in the Fafe Mountains," she says. Chuvaeva decided to journey to the offbeat dwelling, known as the Casa do Penedo, and this image is the result of her effort. "Even if I got lost a few times, I can say that it was definitely worth it," she writes. "There was something mysterious in that boulder house, [and] I [took] photos of it for a few hours."
knit, CHRISTMAS
knit
knit, CHRISTMAS
knit
knit, CHRISTMAS
crochet
crochet, CHRISTMAS
crochet
crochet, CHRISTMAS
RECIPES
, CHRISTMAS
Meringue Candy Canes Recipe
CROCKPOT RECIPE
, CHRISTMAS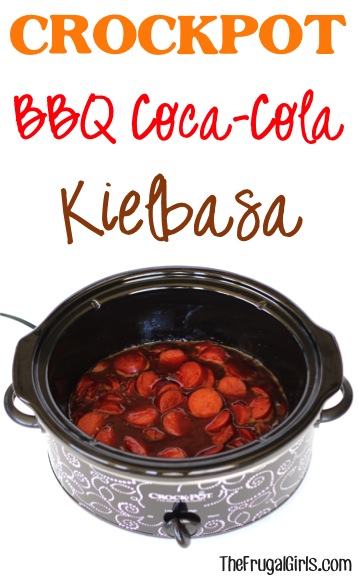 CRAFTS
, CHRISTMAS
CHILDREN'S CORNER
...
CHRISTMAS
Frozen Inspired Snowflake Ornaments
PUZZLE
, CHRISTMAS
QUOTE