SEE YOU ON MONDAY, JANUARY 4, 2016.
on and off, i will be available by email
DIANE'S CORNER ... Celebrate Forefathers' Day
Ingredients:
Place lima beans in a medium saucepan, and cover with water. Bring to a boil over medium-high heat; reduce heat to medium, and simmer, stirring occasionally, 20 minutes or until beans are tender. Drain, reserving 1/2 cup cooking liquid. Sauté diced onion in hot oil in a large skillet over medium-high heat 5 minutes. Stir in corn; cook, stirring often, 6 minutes or until corn is tender. Stir in beans and 1/2 cup reserved cooking liquid; cook, stirring occasionally, 5 minutes. Stir in butter, and add salt and pepper to taste. Sprinkle with chives.
thanks, helen for the vintage pics
mysocalledcraftylife
1940's Christmas Santa Wall Pocket
Word of the Day
Definition:
(noun) Confused, rambling, or incoherent discourse; nonsense.
Synonyms:
twaddle, story, saga, trash, jargon, yarn, gibberish, spiel
Usage:
When I asked why he missed the meeting, he gave me some rigmarole about the train being late.
| Claudia Alta "Lady Bird" Taylor Johnson (1912) | |
| --- | --- |

Taylor married future US President Lyndon B. Johnson in 1934. In 1943, she bought a debt-ridden radio station and built it into a multimillion-dollar broadcasting company, later helping to finance her husband's first election campaign. As first lady, she played an active role in politics while supporting the "war on poverty," environmental causes, early education, and national beautification projects. She later wrote A White House Diary.
| Soyaluna (Hopi Soyal Ceremony) | |
| --- | --- |

The Hopi traditionally believed that at the time of the Winter Solstice, the Sun had traveled as far from the Earth as he ever did. The purpose of Soyaluna is to prevent the disappearance of the Sun at the time of year when the days are at their shortest. The main ceremony takes place in the kiva, a large, circular underground room. Hopi priests prepare the kiva by scattering cornmeal around the floor. A stack of corn serves as an altar, surrounded by stalks and husks. At the solstice, everyone assembles in the kiva for rituals designed to bring the sun back for another agricultural year.
| Scientists Have Found that Part of Your Brain Where Christmas Spirit Lives | |
| --- | --- |

If you looked inside the brains of Ebenezer Scrooge and his mild-mannered clerk Bob Cratchit, you may find biology explains their conflicting views on Christmas
READ MORE:
1858 - Composer Giacomo Puccini was born.
1877 - The "American Bicycling Journal" went on sale for the first time.
1895 - German physicist Wilhelm Röntgen made the first X-ray, of his wife's hand.
1943 - Sporting goods manufacturers received permission to use synthetic rubber for the core of baseballs.
1956 - Colo, the first gorilla to be born in captivity, was born at the Columbus, Ohio zoo.
1984 - New York City resident Bernhard Goetz shot four black youths on a Manhattan subway. Goetz claimed they were about to rob him.
1990 - Lech Walesa was sworn in as Poland's first popularly elected president.
DAILY SQU-EEK
If You Were Born Today,
December 22
You are an emotional person who is very connected to your past. You are exceptionally giving and supportive, sometimes to the point of martyrdom! You have to try not to feel resentful for all that you do for others by keeping this trait in balance. You would make an excellent counsellor. Your love life is likely very changeful. You are extremely hard-working and few can do the job as well as you. Sometimes you are impatient with others who don't seem to have the same work ethic as you, but you must understand that few do! You can be a perfectionist. You are a wonderful combination of conservative and creative or inspired. Famous people born today: Diane Sawyer, Vanessa Paradis, Robin Gibb, Maurice Gibb, Ralph Fiennes.
A Day on the South Rim
Visitors take in the spectacular expanse of the Grand Canyon. In order to make this image, photographer Stephen Wilkes was positioned in the Desert View Watchtower on the canyon's South Rim. He made 2,282 photos over 27 hours, then digitally combined some of them to create this panoramic scene.
1950's Christmas Santa Apron
knit, CHRISTMAS
knit, CHRISTMAS
knit, CHRISTMAS
knit, CHRISTMAS
knit, CHRISTMAS
Vintage Holt Howard Planter Santa Express
crochet, CHRISTMAS
crochet, CHRISTMAS
crochet, CHRISTMAS
crochet, CHRISTMAS
crochet, CHRISTMAS
Vintage Wrapping Paper Norcross Santa Wrapping Paper
RECIPES
, CHRISTMAS
Vintage Twinkie Micro Lite Santa Novelty Pin
CROCKPOT RECIPE
, CHRISTMAS
stephanie o'dea
1950's Childs Christmas Santa Slippers
CRAFTS
, CHRISTMAS
NEW YEAR'S CRAFT
Vintage Japan Dream Pets Reindeer and Santa Popping out of the Chimney
CHILDREN'S CORNER
...
CHRISTMAS craft
NEW YEAR'S CHILDREN'S CRAFT
Easy To Make Noise Makers
Get the kids in the spirit of New Year's Eve as they create their own easy to make noise makers. These will also double as an instrument to teach them rhythm.
Supplies
Instructions
Fill one of the plastic glasses with things that make noise. I used pony beads and wood beads, but other suggestions are beans, rice, popcorn kernels, jingle bells, or small stones. Place the other tumbler on top of the first one to enclose the shaker.
Vintage Holt Howard Big Head Magnetic Salt and Pepper Shakers
PUZZLE
, CHRISTMAS
4 Vintage Santa Claus Paper Plates
QUOTE
1950's Christmas book Santa
Holt Howard Winking Santa Pitcher
"Welcome" in

Kikuyu (Kenya) - Ni mwamukirwo
thanks, elaine
CLEVER
, CHRISTMAS
EYE OPENER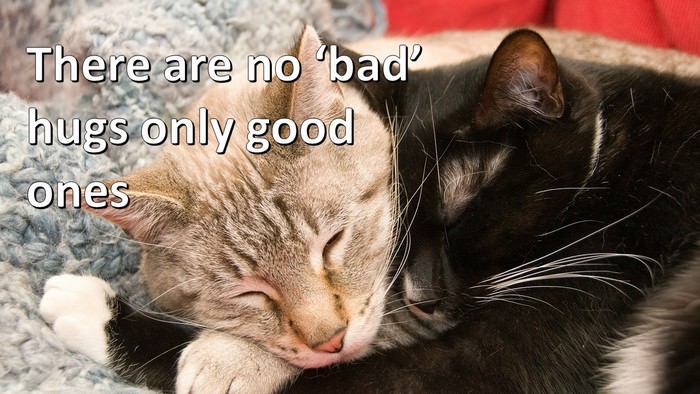 t
thanks, patty