DIANE'S CORNER ... Celebrate Giving Tuesday
Word of the Day
Definition:
(noun) The top stone of a structure or wall.
Synonyms:
stretcher, coping stone, copestone
Usage:
When the structure's capstone was finally in place, the builders threw themselves a party to celebrate their achievement
History
| Mary Virginia Martin (1913) | |
| --- | --- |

Martin was an American musical comedy star. She co-owned a dance school in her native Texas before moving in 1938 to New York City, where she earned a small part in the musical Leave It To Me, winning widespread popularity with her buoyant singing voice and high-spirited temperament. She went on to star in several enormously successful musicals, including South Pacific, Peter Pan, and The Sound of Music, as well as a number of films.
In order to promote more social tolerance and a greater awareness of HIV (human immunodeficiency virus) and AIDS (acquired immune deficiency syndrome), the World Health Organization (WHO) declared December 1 as World AIDS Day in 1988. Every year, various global agencies take the lead in coordinating this day and in educating people about HIV/AIDS. In the United States, local communities, organizations, and schools have observed World AIDS Day by disseminating education and prevention materials and holding candlelight memorial services, among many other events.
| Dinosaur Nesting May Have Led to the Rise of the Modern Bird | |
| --- | --- |

Researchers have recently discovered that dinosaurs had an innovative nesting style that may have led to the evolutionary success of modern birds. The study, published in the journal Plos One, details for the first time the link between dinosaur
1909 - The Pennsylvania Trust Company, of Carlisle,
PA
, became the first bank in the in the
U.S.
to offer a Christmas Club account.
1913 - The first drive-in automobile service station opened, in Pittsburgh,
PA
.
1952 - In Denmark, it was announced that the first successful sex-change operation had been performed.
1955 - Rosa Parks, a black seamstress in Montgomery,
AL
, refused to give up her seat to a white man. Mrs. Parks was arrested marking a milestone in the civil rights movement in the
U.S.
1990 - British and French workers digging the Channel Tunnel (begun into 1987) finally met under the English Channel.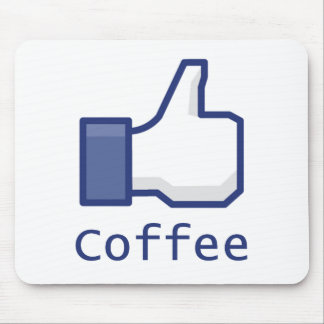 DAILY SQU-EEK
If You Were Born Today,
December 1
You are fiercely independent, but also very passionate, and thus relationships are important to you. Optimistic yet practical, you are success-oriented. You have a sixth sense that you rely upon quite heavily, as it allows you to see and understand more than the average person, and you trust your instincts. After all, they serve you well. Charismatic and attractive, you enter relationships rather easily, but often end up in a power struggle. This could be due to your own independent nature, and your attraction to equally as strong-minded people. You are more sensitive than you ever let on, largely due to your observant nature. Famous people born today: Woody Allen, Richard Pryor, Bette Midler, Sarah Silverman, Lou Rawls, Lee Trevino, Charlene Tilton.
Snowed Out
"I was very fortunate to have witnessed a record-breaking snowstorm in Istanbul this past February," writes Olga Gamburg of this image she captured in Turkey. "The city hasn't seen a beautiful white blanket like this in 28 years. After a three-hour journey on foot, because most of public transit and cabs stopped working, I was able to capture this perfect memory to take home with me."
knit, CHANUKAH
knit, CHRISTMAS
knit
knit
knit
knit
crochet, CHANUKAH
crochet, CHRISTMAS
crochet
crochet
crochet
crochet
RECIPES
Bourbon Pecan and Chocolate Gelt Pie
Both decadent and delicious, this Bourbon Pecan and Gelt Pie is the perfect way to end your Thanksgivukkah meal this holiday season. To create this recipe, I combined a classic pecan pie with some chocolate gelt candy and then added a touch of Bourbon for a little something extra.
Just like Thanksgivukkah itself, everyone is sure to love it!
CROCKPOT RECIPES
stephanie o'dea
CRAFTS
, CHRISTMAS
BOTTLE CAPT BIRDCAGE
This tiny birdcage would be so adorable hanging on a Christmas tree or a little branch in your bedroom. I'm pretty sure I'm going to have mine on display all year round. It's not hard to make, but this birdcage definitely requires a good amount of concentration.
What you need:
What you do:
1. Use a hammer and nail to puncture a small hole on the outside of your bottle cap. Do this 6 times total, and space the holes evenly between one another.
2. Use paint or permanent marker to color your bottle cap however you like. I made mine black to match the wire, and used a permanent marker because I knew it would dry quickly.
3. Cut 3 pieces of the thicker wire, about 6 inches each, and bend them into U shapes.
4. Use pliers to bend up about ¾ an inch of wire on either end.
5. Thread one piece of wire through two holes that are directly opposite one another, with the largest portion of the wire in the middle of the bottle cap.
6. Use pliers to tightly wrap the ends around the wire. Repeat these steps with all 3 wires, making sure to thread each one through two opposing holes.
7. Pinch the wires together about ½ inch from the top.
8. Cut a 2-inch piece of the thick wire and wrap tightly around all of the wires, about 5 or 6 times around. Cut off any excess.
9. Use your fingers to round out the tops of the wires so that you have more of a birdcage shape.
10. Cut 3 pieces of the thinner wire, about 4-5 inches each.
11. Beginning about ½ inch from the bottom, wrap the wire around each rung until you're back where you began. Wrap the wire around itself to secure.
12. Do this two more times, spacing each thin wire about ½ inch from the one below it.
13. To make a hook, create the shape below using a thin piece of wire.
14. Thread the wire through the top loop of your cage, and wrap it around a few times to secure it.
That's it! Go hang your itty bitty birdcage wherever you wish!
CHILDREN'S CORNER
....
CHANUKAH craft
PUZZLE



The math teacher saw that Larry wasn't paying attention in class. She called on him and said, 'Larry! What are 2 and 4 and 28 and 44?' Larry quickly replied, 'NBC, FOX, ESPN and the Cartoon Network!'
QUOTE
Larry's kindergarten class was on a field trip to their local police station where they saw pictures tacked to a bulletin board of the 10 most wanted criminals. One of the youngsters pointed to a picture and asked if it really was the photo of a wanted person. 'Yes,' said the policeman. 'The detectives want very badly to capture him.' Larry asked, "Why didn't you keep him when you took his picture ?



Little Larry attended a horse auction with his father. He watched as his father moved from horse to horse, running his hands up and down the horse's legs and rump, and chest. After a few minutes, Larry asked, 'Dad, why are you doing that?' His father replied, 'Because when I'm buying horses, I have to make sure that they are healthy and in good shape before I buy. Larry, looking worried, said, 'Dad, I think the UPS guy wants to buy Mom ..... '
"Welcome" in

Inuttut [Greenlandic] (Greenland) - Tikilluaritsi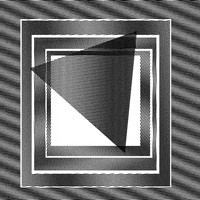 Larry watched, fascinated, as his mother smoothed cold cream on her face. 'Why do you do that, mommy?' he asked. 'To make myself beautiful,' said his mother, who then began removing the cream with a tissue. 'What's the matter, asked Larry 'Giving up?'
CLEVER
This is sooooo neat. You have to try it.... This is a keeper!! You actually have to draw a Stickman...and see what happens..




A new teacher was trying to make use of her psychology courses. She started her class by saying, 'Everyone who thinks they're stupid, stand up!' After a few seconds, Little Larry stood up. The teacher said, 'Do you think you're stupid, Larry?' 'No, ma'am, but I hate to see you standing there all by yourself!'
EYE OPENER