DIANE'S CORNER ... Celebrate Wildlife Conservation Day
The sad truth is that the world's best loved, beautiful and fascinating species are being slaughtered by widespread and dangerous criminal networks that will stop at nothing to get what they want. And what they want are animal parts and products that for reasons no sane person really understands, are worth lots of money. There are plenty of synthetic substitutes for things like ivory and fur that don't require the brutal slaughter of an animal to obtain, not to mention how hard it actually is to tell the difference between high-quality synthetic substitutes and the real thing. And do you mean to tell me no other dish in the world tastes as good as shark fin soup, and that we really have to mutilate live sharks and then throw them back into the ocean to die? Long story short, there is simply no excuse for the amount of animals being poached every year. And yet they are. In 2011 alone, for example, there were 13 large-scale seizures of ivory, and over 23 tons of ivory confiscated, which is equivalent to at least 2,500 elephants. A 2010 United Nations report suggests that gorillas could disappear altogether from large parts of the Congo Basin by the mid-2020s.
And it is not just the animals that are suffering. Park rangers get killed on a regular basis by poachers they're trying to stop, and the local economies of entire towns and villages suffer terrible damage once enough wildlife is wiped out to make them irrelevant as wildlife tourism destinations. Corruption and intimidation are weakening law enforcement efforts. Unscreened wildlife and wildlife parts increase the risk of human health pandemics such as bird flu. Everyone involved is suffering.
Word of the Day
Definition:
(noun) A quiet plodding workhorse.
Synonyms:
farm horse
Usage:
The dobbin had been a loyal and faithful worker, and the farmer was sad to see the quiet horse's health decline.
ray still has this reindeer, his first ornament (all his siblings have versions of this reindeer in different positions as their first ornaments, too)
History
Carlyle was a Scottish historian and writer. His adherence to Calvinist values despite his loss of faith in traditional Christianity proved appealing to many Victorians, and he gained notice with his first major work, Sartor, Resartus. Simultaneously factual and fictional, the work forces the reader to confront the problem of where "truth" is to be found and was initially considered bizarre and incomprehensible by some.
River Kwai Bridge Week in Kanchanaburi, Thailand, commemorates World War II's infamous Death Railway and the River Kwai Bridge. Between 1942 and 1945, more than 16,000 Allied prisoners of war and 49,000 Asian laborers were forced by the Japanese to build a railway from Bangkok, Thailand, into Burma (now Myanmar); it is said that one person died for every railway tie on the track. During the week-long festival, the reconstructed bridge (it was bombed during the war) hosts sound-and-light presentations, and there are also historical exhibitions and rides on World War II-era trains.
| The world's oldest bird is ready to do the unthinkable | |
| --- | --- |

She's back. The oldest known bird to lay an egg and raise a chick landed over Thanksgiving weekend at the Midway Atoll National Wildlife Refuge in the Pacific Ocean, apparently to do it again, at age 64.
READ MORE:
1812 - Peter Gaillard patented the horse drawn power mower
1843
-
Manila paper (made from sails, canvas & rope) patented, Mass
1952
-
Killer fogs begin in London, England; "Smog" becomes a word
1954 -
The first Burger King is opened in Miami, Florida, USA
1961 -
Museum of Modern Art hangs
Matisse
's Le Bateau upside down for 47 days
1978
-
Dianne Feinstein is named as San Francisco's 1st female & Jewish mayor
2014 -
The United Nations warns that the world is on course for the warmest year since records began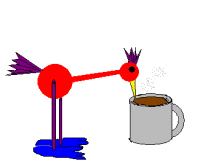 DAILY SQU-EEK
\
If You Were Born Today,
December 4
Assertive, adventurous, and positive, you are an enthusiastic person who is not afraid of very much! In love, you generally dive right in and think about it later. You stand by your beliefs. With you, a debate can very easily turn into an argument!While you do strive to be tolerant, you are also very passionate with your own convictions. Although you are friendly and companionable, you are not afraid to be independent and to take a few risks. In fact, you are attracted to a challenge and enjoy taking some unexpected turns in the journey of your life.Famous people born today: Marisa Tomei, Tyra Banks, Jeff Bridges, Jay-Z, Tony Todd.
Take a Swing
This nuclear reactor at Kalkar, Germany, was finished just before the 1986 explosion at Chernobyl, Ukraine—and never used. It's now an amusement park with a ride in what would have been the cooling tower. Fear of nuclear power spurred Germany's transition.
knit
, CHANUKAH
knit
, CHRISTMAS
knit
knit
knit
Needles: 6 (4.0 mm) OR SIZE NEEDED TO OBTAIN GAUGE.
Row 2: knit
Row 3: purl
crochet, CHRISTMAS
crochet
crochet
crochet,
2 yrs
RECIPES
, CHANUKAH
CROCKPOT RECIPES
stephanie o'dea
CRAFTS
, CHRISTMAS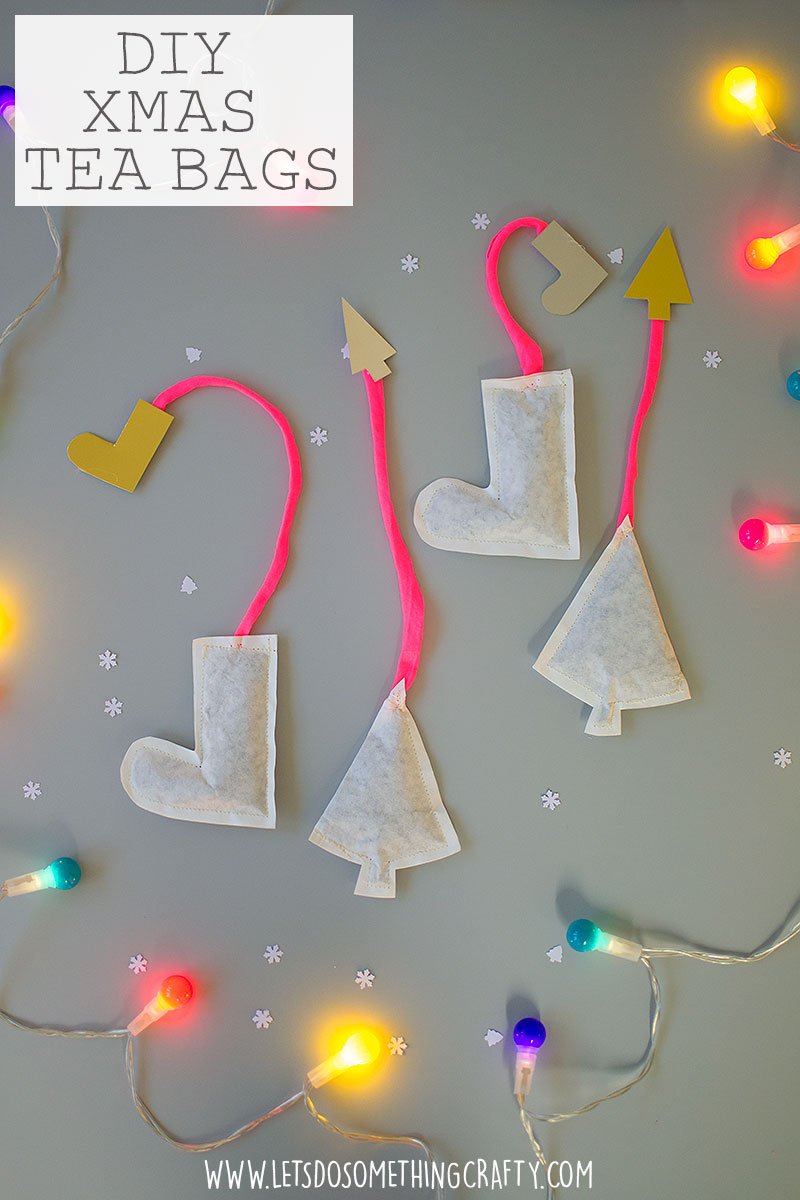 If you're looking for some homemade Christmas gift ideas then these handmade tea bags are perfect, they would also work well as festive table decorations. You can make them any flavor you like by filling them with the leaves of your choice.
I always plan to make Christmas gifts then run out of time and end up buying things but I'm a bit more organised this year and am really excited about the festive season so the present making has already began in our house already. I just think it's much nicer to give someone a little something you've made instead of buying something for the sake of it, it works out so much cheaper too. It didn't cost much to buy the things you need to make these and there are 50 filters in the pack so you could make loads!
I folded one part over and cut the bottom away to make the Christmas Tree shape before cutting up the folded line.
I then cut a stocking shape out of the rest of the coffee filter paper.
I sewed around the outside leaving a hole which I poured tea leaves into before sewing up the gap.
Now you've got your tea bags. I was actually interested as to whether they would work or not, I read on Google that you can make tea bags out of coffee filter papers but I wasn't sure how they would compare with normal tea bags which are made with more of a net. It did work, I would say you have to leave it to brew for a bit longer than you would with a standard tea bag and not be too rough with the spoon when taking it out in-case it breaks the stitching apart but other than that they work well. Oh a tip when stuffing them would be to leave enough room for the tea to be able to move around a bit otherwise it will take longer to brew.
CHILDREN'S CORNER
...
CHRISTMAS
game
PUZZLE
QUOTE
LATEST PET-GROOMING TREND IN TAIWAN: PERFECTLY SQUARE OR ROUND HEADS
THE LENGTHS SOME OF US WILL GO TO TO MAKE OUR PETS SELFIE-READY.
PET GROOMING HAS BEEN TAKEN TO A WHOLE NEW LEVEL
Pet groomers in Taiwan are starting a new trend based on owners' wishes to make their pets stand out more on their social media profiles.
The trend? Haircuts for small dogs that make their heads appear perfectly round or perfectly square.
NOT INTO SQUARES?
Maybe round is more your thing. Don't worry, there's a stylist for that too.
Here is a shot of the actual clipping process.
The before & after.
And this one is just plain adorable.
It takes serious skill to get the perfect cut and a seriously patient and well-mannered dog to endure such a haircut!
"Welcome" in

Japanese (Japan) - Irashaimasu
CLEVER
You're probably using the wrong plunger.
To unclog a toilet, you need a flange plunger, which doesn't have a flat bottom.
EYE OPENER