DIANE'S CORNER ... Celebrate World Letter Writing Day
For hundreds of years communication took place through just a couple of ways, you either sat down and had a conversation with someone or you wrote your thoughts and feelings down on a letter and had it delivered to them by courier. The nature of letters made them incredibly intimate, as each carried the indelible mark of its creator. Everything from the subtle scents of your home and perfume, to snippings from your garden could be included in a mailed letter. Digital media just doesn't quite carry the same personal level as this old method, and Letter Writing Day is your opportunity to remember the wonders of the hand-written word.
thanks, shelley
Word of the Day
Definition:
(noun) A single pictorial composition made by juxtaposing or superimposing many pictures or designs.
Synonyms:
collage
Usage:
The children's gift to their grandmother was a montage of family pictures.
History
| "The Blue Marble" Photograph Taken by Apollo 17 Crew (1972) | |
| --- | --- |

"The Blue Marble" is a famous photograph of Earth taken by the crew of the Apollo 17 spacecraft while traveling toward the Moon in 1972. So-titled because the Earth resembles a blue marble—accented by swirls of white clouds—the image is among the most widely distributed photographs in history. Depicting a fully lit Earth, the snapshot was originally taken "upside-down," with Antarctica on top, but was rotated before distribution
Schwann was a German physiologist who founded modern histology by recognizing the cell as the basic unit of animal structure. He also studied nerve structure, discovering the myelin sheath covering nerve cells, and formulated the basic principles of embryology. While investigating digestive processes, he isolated a substance responsible for digestion in the stomach, the first enzyme prepared from animal tissue, and named it pepsin.
| Massive Baby Galaxies Found Swaddled in Dark Matter Knot | |
| --- | --- |

In new observations by the immensely powerful Atacama Large Millimeter/submillimeter Array (ALMA) an extremely concentrated knot of monstrous galaxies undergoing energetic star formation at the dawn of our universe has been spied embedded in a knot of dark matter.
READ MORE:
1732 - The original Covent Garden Theatre Royal (now the Royal Opera House) was opened.
1842 - The New York Philharmonic gave its first concert.
1907 - At London's National Sporting Club, Eugene Corri became the first referee to officiate from inside a boxing ring.
1925 - Swimmer Johnny Weissmuller set a world record in the 150-yard freestyle with a time of 1 minute, 25 and 2/5 seconds. He went on to play "Tarzan" in several movies.
1968 - Janis Joplin made her final appearance with Big Brother & the Holding Company.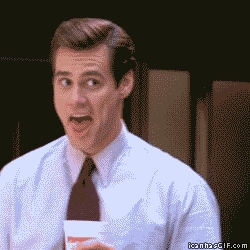 DAILY SQU-EEK
If You Were Born Today,
December 7
You are a quick study. Not only do you love to learn, you love to teach or at least share your knowledge. There is a youthful quality to you no matter your age. A little mischievous, and perhaps temperamental too, some might say you think toomuch. Your love relationships may be considered unusual, as you are attracted to uncommon people and set-ups. Independence and freedom are qualities that you value most in any partnering. Famous people born today: Tom Waits, Larry Bird, Aaron Carter, Ellen Burstyn, Nicholas Hoult, Jennifer Carpenter, Emily Browning, Jeffrey Wright.
Windblown Sunset
The sun sets over the Panachaiko mountain range, located near Patras, Greece, and its wind turbines in this image captured by Alexandros Maragos. Panachaiko is home to Greece's largest wind farm, with more than 40 turbines, which were completed in 2006.
knit, CHRISTMAS
knit
knit, CHRISTMAS
thanks, heide
crochet, CHRISTMAS
crochet
crochet, CHRISTMAS
crochet
crochet, CHRISTMAS
RECIPES
CROCKPOT RECIPES
stephanie o'dea
CRAFTS
, CHRISTMAS
Pottery Barn Advent Knock Off - felt
CHILDREN'S CORNER
...
CHRISTMAS
Craft Stick Christmas Trees
scholastic
What You Need
Green, yellow and brown paint
Paintbrushes
Craft sticks: two large, three medium, and two small
Wooden star cutout or small die-cut star
Decorations such as glitter, stickers, sequins, and foam cutout
Craft glue
What You Do
Ttake a large craft stick and place it vertically, to make a base for the other sticks.
Next, to make the bottom branch of the tree: Glue a second large craft stick across the bottom of the first, leaving just enough room to form a tree trunk.
Glue the three medium-sized sticks horizontally above the large stick.
Next, they will glue the small sticks above the medium sticks, leaving enough room for a star on top.
Paint the tree trunk brown and the branches green -- or whatever colors they are inspired to use!
Set aside to dry.
Paint the star yellow, or use glitter and glue to jazz it up. Set aside to dry.
After all elements are dry, glue the star to the top of the tree.
Finally, add any other decorations you like to the trees.
PUZZLE,
CHRISTMAS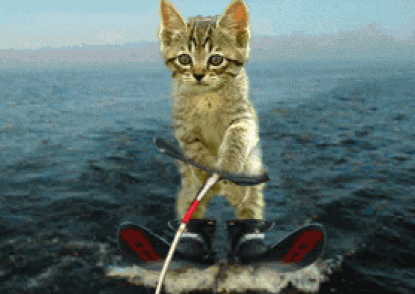 QUOTE
"Welcome" in

Kadazan (Sabah Malaysia) - Anangan do kinoikatan
CLEVER
EYE OPENER
Five Fun Family Word Games