DIANE'S CORNER ... Celebrate Read a Road Map Day
So on this day, it's time to bust out an old paper map, it doesn't even have to be a recent one, and discover the wonders that these maps hold.
silkroad outline map
Word of the Day
Definition:
(verb) To oppose, especially by contradiction.
Synonyms:
challenge, dispute
Usage:
In vain did the poor old father weep and implore her pity; she was firm, and he dared not gainsay her.
Heart O' the Hills map, showing the campground and trails located along the Hurricane Ridge Road south of Port Angeles.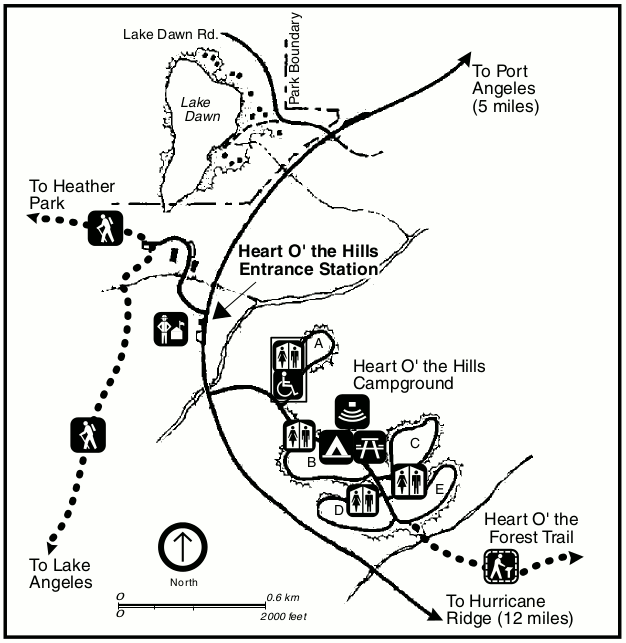 Idiom of the Day
—
The hierarchy of authority and earning power within a large business or corporation, likened to the rungs of a ladder. Usually used with some variable verb or phrase referring to ascension
roman roads
History
| Pocahontas Marries English Colonist John Rolfe (1614) | |
| --- | --- |

Pocahontas, daughter of the powerful Native American chief Powhatan, helped maintain peace between English colonists and her own people by befriending the settlers at Jamestown, Virginia, and allegedly saving the life of colonial leader John Smith after he was captured by her father's men. She later married colonist John Rolfe, which furthered efforts toward peace, and the two traveled to England, where she was received at court.
| Booker Taliaferro Washington (1856) | |
| --- | --- |

Born into slavery, Washington was freed following the US Civil War and went on to become one of the nation's most prominent leaders and educators. He built Alabama's Tuskegee Institute into a leading African-American educational institution, with programs emphasizing vocational training. His teaching, writing, and lecturing—particularly a famous address in Atlanta, Georgia, in 1895—established him as America's foremost black leader.
Known to golf fans everywhere as The Masters, this annual tournament has been held at the exclusive Augusta National Golf Club in Georgia since it was first started there in 1934. The qualifying rounds are held on Thursday and Friday of the four-day tournament, and the top 44 finishers participate in the final round. In addition to the cash prize, the winner receives a trophy and a green blazer. On the Tuesday night before the tournament, the defending champion hosts a Champions Dinner attended by past winners—all wearing their distinctive green jackets.
| Bad News for Bats: Lethal White-Nose Fungus Is Now in the Pacific Northwest | |
| --- | --- |

A hiker who noticed a little brown bat dying on a trail near the slopes of the Cascade Mountains in western Washington did what he could to save it. He took it to an animal health center, but within two days it was gone.


READ MORE:
1792 -
U.S. President George Washington
cast the first presidential veto. The measure was for apportioning representatives among the states
James H Hackett as Falstaff
1827 - James H. Hackett became the first American actor to appear abroad as he performed at Covent Garden in London, England.
1869 - Daniel Bakeman, the last surviving soldier of the U.S. Revolutionary War, died at the age of 109.
good bye patty duke. thanks.
1887 - Anne Sullivan taught Helen Keller the meaning of the word "water" as spelled out in the manual alphabet.
1933 - The first operation to remove a lung was performed at Barnes Hospital in St. Louis, MO.
1998 - The Akashi Kaikyo Bridge in Japan opened becoming the largest suspension bridge in the world. It links Shikoku and Honshu. The bridge cost about $3.8 billion.
DAILY SQU-EEK
If You Were Born Today,
April 5
Multi-talented and artistic, you are wonderfully expressive, direct, and straightforward. You have little patience for people beating around the bush, as this is not part of your own nature. While you do say it like it is, and you can be surprisingly blunt, you might frequently change your convictions and goals when you are inspired and enthused about something new. Discontent with the status quo can lead you to seek unconventional and exciting adventures.Famous people born today: Spencer Tracy, Bette Davis, Colin Powell, Gregory Peck.
Picture of the day

A view of the

Wadi Bani Khalid

from above. This

wadi

, located some 203 kilometres (126 mi) from

Muscat

,

Oman

, is the best-known of the

Sharqiyah

region. Its stream maintains a constant flow of water throughout the year, and large pools of water and boulders are scattered along the course of the wadi.
Prim Pelican
"In The Heat Of The Moment"

In this crazy capture, we see photographer Kawika Singson getting up close and personal

with lava as his shoes and tripod begin to catch fire.The photo went viral ...
knit
knit,
2 - 6 yrs
knit
knit
knit
Skill Level: Intermediate
crochet
Circular Cardigan
crochet
crochet
crochet
crochet
An Airplane's View Of A Distant Storm
RECIPE
Creative Mirror Positioning
CROCKPOT RECIPE

CRAFT

CHILDREN'S CORNER
... coloring

PUZZLE
Waterspouts Over The

Adriatic
QUOTE


CLEVER

EYE OPENER