DIANE'S CORNER ... Celebrate Pet Owner's Independence Day
Admittedly, there could be just a few drawbacks to this holiday… For one thing, will the average cat or dog be up to taking a letter, let alone a phone call? For another, just how good is a typical owner likely to prove at catching mice, gnawing bones or keeping a scratching post in trim? All that remains to be seen – but it's a great idea, anyway, and should add a touch of animal magic to the day!
Word of the Day
Definition:
(noun) Boastful, unwarranted pride in one's accomplishments or qualities.
Synonyms:
boastfulness
Usage:
I share my substance with the poor, making no display of good works, lest I let hypocrisy and vainglory, those enemies that subtly take possession of the most watchful heart, find an entrance into mine.
Idiom of the Day
—
A specific issue or thing that will cause an agreement, deal, or relationship to fail or be terminated
History
| Construction of St. Peter's Basilica Begins (1506) | |
| --- | --- |

With a capacity of over 60,000 people, St. Peter's Basilica is the one of the world's largest churches as well as one of the world's holiest Catholic sites. Begun by Pope Julius II in 1506 and completed more than a century later, it was built to replace Old St. Peter's, erected by Constantine over Peter's traditional burial site. Michelangelo and Bernini were among its many architects, and a number of their masterpieces adorn its interior.
Darrow was an American lawyer and a leading member of the American Civil Liberties Union. He worked to free anarchists charged with murder in the Haymarket Riot, and his defense of Eugene V. Debs established his reputation as a union lawyer. Later came sensational criminal cases that displayed his eminence as a defense lawyer, especially the Loeb-Leopold murder case. Perhaps his most famous case was the Scopes trial, in which he defended a high school teacher who was charged with teaching of the 'Evolution Theory."
The Battles of Lexington and Concord, Massachusetts, marked the beginning of the American Revolution on April 19, 1775. Residents of Maine and Massachusetts have observed Patriots' Day since the 18th century with costume parades, flag-raising ceremonies, and reenactments of the battles and the famous rides of Paul Revere and William Dawes, who were sent to warn their comrades in Concord of the British troops' approach. Sometimes, this day is referred to as Lexington Day or Battles of Lexington and Concord Day.
| Living Near Green Spaces Helps You Live Longer, New Study Shows | |
| --- | --- |

Go ahead, plant a tree. It might help you live longer. A new study shows that living in or near green spaces can be a boon for longevity, and seeing more greenery may also boost mental health, according to a team at the Harvard School of Public Health.
READ MORE:
1775 - American revolutionaries Paul Revere, William Dawes and Samuel Prescott rode though the towns of Massachusetts giving the warning that the Regulars were coming out.
Later, the phrase "the British are coming" was attributed to Revere even though it is unlikely he used that wording.
1853 - The first train in Asia began running from Bombay to Tanna.
1877 - Charles Cros wrote a paper that described the process of recording and reproducing sound. In France, Cros is regarded as the inventor of the phonograph. In the U.S., Thomas Edison gets the credit.
1910 - Walter R. Brookins made the first airplane flight at night.
1923 - Yankee Stadium opened in the Bronx, NY. The Yankees beat the Boston Red Sox 4-1. John Phillip Sousa's band played the National Anthem.
1924 - Simon and Schuster, Inc. published the first "Crossword Puzzle Book."
1934 - The first Laundromat opened in Fort Worth,
TX
.
1938 - Superman made his debut when he appeared in the first issue of Action Comics. (Cover date June 1938)
2002 - The city legislature of Berlin decided to make Marlene Dietrich an honorary citizen. Dietrich had gone to the
United States
in 1930. She refused to return to Germany after Adolf Hitler came to power.
DAILY SQU-EEK
If You Were Born Today,
April 18
Your life is connected to change, and as a result, you are an interesting, knowledgeable, and perceptive person. You are good at communicating, humorous, and sociable, yet you have a distinct private streak. Others can find you baffling at times, not always knowing what to expect! You are creative and are happiest when you are creating something original. Routine career positions should be avoided. Famous people born today: James Woods, Conan O'Brien, Melissa Joan Hart, Rick Moranis.
Pride and Power
crochet
crochet
crochet
crochet
, MOTHER'S DAY
RECIPE
CROCKPOT RECIPE
PULLED PORK CHEESY BACON DIP

SWEETS
CRAFTS
CHILDREN'S CORNER
... coloring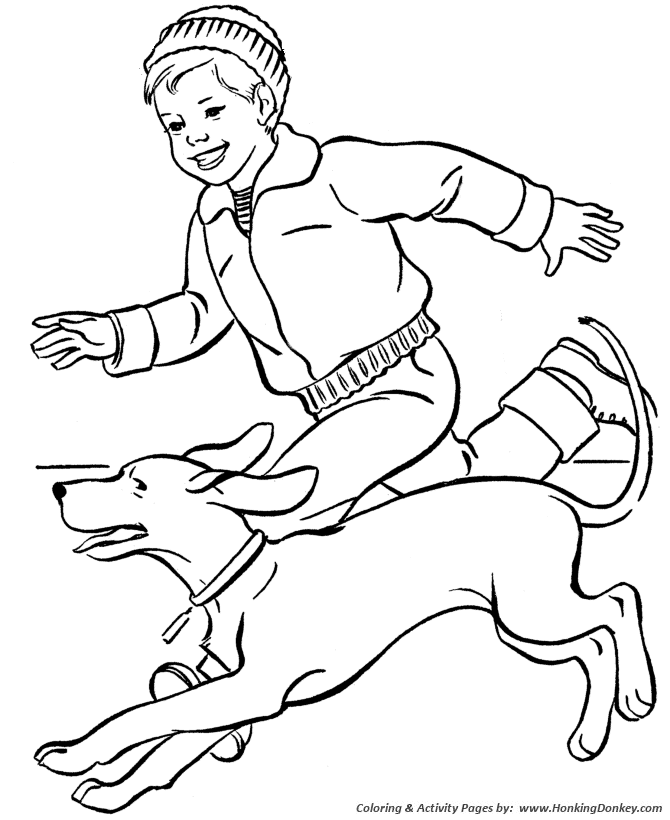 PUZZLE
QUOTE
CLEVER
EYE OPENER
Pets Who Have Totally Had It With You
We, as humans, are either a source of happiness for our pets, or a source of severe disappointment. And occasionally, despite our best efforts, we end up being the latter. When this happens, we inevitably receive the unamused glare of judgment from our beloved four-legged friends. The look that says, "Alright, Human. I've had enough of you."
Here are just a few pets who would like you to know that they are completely unamused by your tomfoolery, and they aren't going to humor you anymore:
1. This dog who thinks you should keep your eyes inside your own damn car.
2. This cat who can't believe you interrupted his TV time like this.
3. The pug who knows perfectly well that this is goddamn plastic food.
4. The cat who told you multiple times that she doesn't wear boots.
5. This dog who can't believe you forgot his birthday.
6. This cat who will never trust you around water again.
7. The dog who hates your Christmas gift.
8. The bathed kitten who is currently plotting your demise.
9. The cat who doesn't trust your taste in barrettes.
10. The dog who has zero confidence in this winter hat.
11. The cat who can't believe you told him the dress code was "business casual."
12. The dog who's pretty sure he told you not to talk during his programs.
13. The cat who's advising you to keep your weight comments to yourself.
14. The neighbor cat who thought he told you to turn your damned radio down.