DIANE'S CORNER .. Celebrate Honesty Day
i know what i was doing 37 years ago ... and am i glad .. mmm
HAPPY BIRTHDAY, ADRIAN
i couldn't love you more!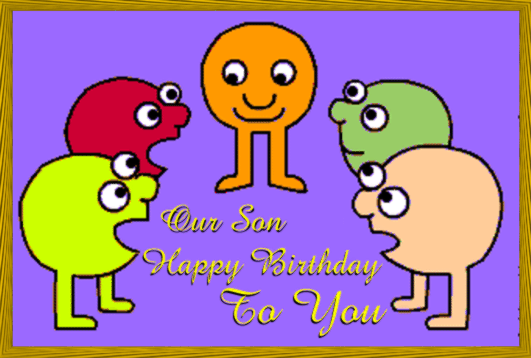 Word of the Day
Definition:
(noun) A horny material from the upper jaws of certain whales; used as the ribs of fans or as stays in corsets.
Synonyms:
whalebone
Usage:
Baleen, formerly used in buggy whips, parasol ribs, and corsets, has largely been replaced by plastic in these items.
Idiom of the Day
—
cliché Do not be in further contact with us regarding your application/submission/inquiry/etc., we will contact you if we wish to proceed further (generally meaning that no such contact is to be expected)
History
Bleuler was a Swiss psychiatrist who in 1908 introduced the term "schizophrenia." While studying schizophrenic patients, Bleuler concluded that the disease was not one of dementia, a condition involving organic deterioration of the brain, but one consisting of a state of mind in which contradictory tendencies exist together.
| May Day Eve (Czech Republic) | |
| --- | --- |

According to an old Czech superstition, witches try to enter people's homes on the eve of May Day and do them harm. The "Burning of the Witches" ceremony is observed in some parts of the country by building bonfires on the mountain tops. In Postupice, a town in the Bohemian region, a Maypole and Burning of the Witches Festival is held April 30-May 1 every year. The young men put up a maypole in the village square on the afternoon of April 30. The next day the burning of the witches takes place, when the villagers throw their broomsticks into the bonfire and burn the witches in effigy.
| Peacock-Feather Physics: How This Dance Might Lure Potential Mates | |
| --- | --- |

A peacock's efforts to woo a mate can be downright feather-shaking. When the colorful birds try to attract a female, they shake and rattle their fanned-out train feathers, a motion that shows off the shimmering, iridescent eyespots that dot their spectacular train.
READ MORE:
1789 - George Washington took office as first elected U.S. president.
1803 - The U.S. purchased the Louisiana Territory from France for $15 million.
1889 - George Washington's inauguration became the first U.S. national holiday.
1900 - Casey Jones was killed while trying to save the runaway train "Cannonball Express." '

the grateful dead' turned me onto this event in one of their songs.
1938 - Happy Rabbit appeared in the cartoon "Porky's Hare Hunt." This rabbit would later evolve into Bugs Bunny.
1940 - Belle Martell was licensed in California by state boxing officials. She was the first American woman, prizefight referee.
1952 - Mr. Potato Head became the first toy to be advertised on network television.
2015 - NASA's Messenger spacecraft crashed into the surface of Mercury. The space probe sent back more than 270,000 pictures to earth.
DAILY SQU-EEK
If You Were Born Today,
April 30
You possess much in the way of common sense as well as a very practical nature. You have a straightforward manner, but you are also capable of great imagination. You can be quite determined, independent, and some might call you stubborn. Thoughtful and considerate, you enjoy making others happy in small but important ways. Famous people born today: Willie Nelson, Kirsten Dunst, Jill Clayburgh, Annie Dillard, Johnny Galecki.
High Sand and High Seas
Namibia, on Africa's southwest coast, is a large country with a harsh landscape. The towering and constantly shifting dunes of the Namib Desert, shown here in this aerial photo submitted by Julian Walter, run right to the Atlantic Ocean and can reach up to a thousand feet high.
knit
, MOTHER'S DAY
knit
, 2 - 6 ys
knit
knit
knit
crochet
, MOTHER'S DAY
crochet
crochet
crochet
crochet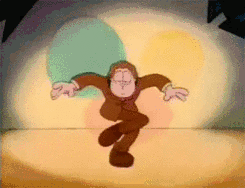 RECIPE
CROCKPOT RECIPE
KOREAN BBQ BEEF
http://www.landolakes.com/recipe/20331/Slow-Cooker-Korean-BBQ-Beef
SWEETS
CRAFTS
HOW TO MAKE A MINI YARN POM-POM
homesthetics
USE DIFFERENT COLORS THREAD IN THE SAME POM-POM
CREATE AN ARTIFICIAL POM-POM TREE
POM-POM A BUTTERFLY RUG FOR YOUR KID'S ROOM
MAKE CUTE POM-POM TOYS
DIY FLUFFY SOFT BABY POM-POM BLANKET
OR BE ECCENTRIC AND ACCESORIZE YOUR SHOES
A HEART PILLOW
REVIVE OLD PILLOWS BY ADDING COLORFUL POM-POMS ON THE MARGINS
MAKE POM- POMS BY USING CARDBOARD CIRCLES
DIY POM-POM MONOGRAMES
DECORATE YOUR CHAIRS
MAKE A POM-POM BALL
OR SIMPLY AN ELEGANT WHITE POM-POM RUG
CHILDREN'S CORNER
...
craft
oh my .. p.c. does this to me when he wants to be pet. gentle but definitely persistent.
PUZZLE
QUOTE
CLEVER
EYE OPENER