DIANE'S CORNER ... Celebrate Int'l Dance Day
Dance is both an art form and a method of communication in cultures around the world, and is practised by millions of people. Celebrate this International Dance Day by learning about the history of dance, or perhaps even learning a new dance yourself or with a group of friends! It's a great excuse to sign up for those dance classes you've always fancied.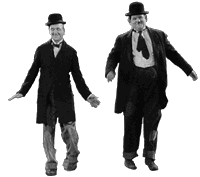 Word of the Day
Definition:
(noun) A facing, as of masonry, used to support an embankment.
Synonyms:
stone facing
Usage:
Like seawalls, revetments armor and protect the land behind them.
Idiom of the Day
—
In an exceptionally long period of time. The phrase likely originated as the rhyming slang, shortened to simply "donkeys," of "donkey's ears" -where "ears" rhymes with "years" and alludes to the length of a donkey's ears.
History
Greatly admired in his time, Arbuthnot was a Scottish scientist, mathematician, and satirist. The court physician to Queen Anne, he is best remembered for his five "John Bull" pamphlets, political satires on the Whig war policy that introduced the character John Bull, a personification of England akin to the American Uncle Sam.
This Japanese festival, held in Yonezawa, commemorates the illustrious warriorUesugi Kenshin (1530-1578). Uesugi Kenshin is also remembered for his role in a series of five battles, fought on a triangular island in the middle of the Matsukawa river, known as the Battles of Kawanakajima. The Uesugi Matsuri commemorates the warrior and his soldiers with mock battles and various costumed events, as well as a Musha Gyoretsu, a parade of warriors of the Sengoku (Warring States) Era.
| A Brand New "Atlas" Shows Where Different Ideas Live in Our Brains | |
| --- | --- |

A man on the radio is talking about what it was like to come out to his family as gay. The sound of his voice streams into the ear of the listener and vibrates in the snail shell-shaped cavity of her cochlea.
READ MORE:
1429 -
Joan of Arc led Orleans, France, to victory over Britain.
1813 - Rubber was patented by J.F. Hummel.
my favorite book ever!
1852 - The first edition of Peter Roget's Thesaurus was published.
1913 - Gideon Sundback patented an all-purpose zipper.
1927 - Construction of the Spirit of St. Louis was completed for Lindbergh.
1941 - The Boston Bees agreed to change their name to the
Braves
.
1961 - ABC's "Wide World of Sports" premiered.
1974 - Phil Donahue's TV show, "Donahue" moved to Chicago,
IL
.
1990 - The destruction of the Berlin Wall began.
DAILY SQU-EEK
If You Were Born Today,
April 29
You are an inventive and expressive person with a strong aura. While you hold onto many traditional values, there is an unconventional streak to your personality that is unmistakable and fascinating. At times cynical, you can also be inspiring with your unique and quite witty take on the world. Famous people born today: Daniel Day-Lewis, Jerry Seinfeld, Andre Agassi, Dale Earnhardt, Uma Thurman, Michelle Pfeiffer.
Sylvan Serenity
A light, milky mist and a wall of rigid trees prevent too deep a look into this forest in Länsi-Aure, Finland. Jekaterina L. submitted this image, taken on a morning in autumn.
knit
, MOTHER'S DAY
knit
, 6 - 9 mths
knit
knit
knit
This scarf is a triangle worked on the bias, so it is not a symmetrical triangle.
I used one skein of KnitPicks Stroll Fingering in Pacific Tonal with size 6 circular needles to accommodate the large number of stitches.
CO 3, long tail
Row 1: k2, kfb
Row 2: kfb, k to last 2 sts, k2 tog
Row 3: k to last st, kfb
Rep rows 2 and 3 for the solid sections.
So every other row 2 will have an even number of sts, and the other row 2 will have an odd number. This is because it increases 1 stitch every two rows, and the pattern repeat is only two rows long, so one time it will be even and the next it will be odd.
For the even rows:
Row 1: kfb, *yo, k2tog; rep from * to last 3 sts, k1, k2tog
Row 2: k to last st, kfb
For the odd rows:
Row 1: kfb, *yo, k2tog; rep from * to end to last 2 sts, k2tog
Row 2: k to last st, kfb
I wouldn't bother counting the sts to determine if it's an even or odd row, I would just knit the lace pattern of (yo, k2tog) until the last few sts and see if there needs to be another st or not before the k2tog.
Randomly do big and small sections of the solid knitting and the lace pattern. This will give it a nice, random, lacy look.
When you're almost out of yarn, BO using Jeny's Surprisingly Stretchy Bind Off, or another stretchy one.
Fasten off, and weave in ends.
I blocked this to open up the lace. Blocking gave this scarf a fantastic drape!
Since this is a triangle worked on the bias, it is not perfectly symmetrical. From the center point to the top it is 15". From end to end, along the longest side, it is 107". This makes it the perfect narrow scarf, since the ends are very skinny and the deepest part isn't too wide. I wrap the ends a few times, which helps make it more secure.
crochet
, MOTHER'S DAY
crochet
crochet
crochet
crochet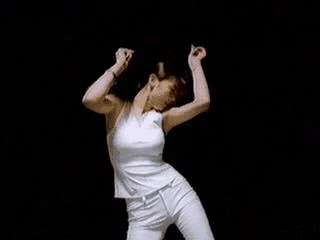 RECIPE
CROCKPOT RECIPE
Favorite Saucy Pork Loin And Potatoes
SWEETS,
gluten free
CRAFTS
, MOTHER'S DAY

CHILDREN'S CORNER
..... crafts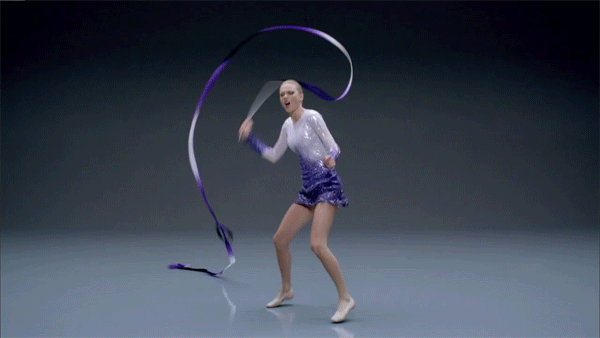 PUZZLE
QUOTE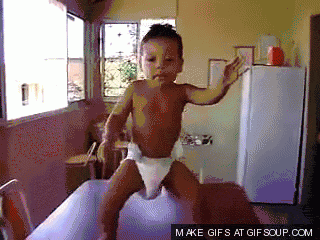 CLEVER
EYE OPENER