DIANE'S CORNER .. Celebrate Inspire Your Heart with Art Day
So the key to getting the most out of this day is being selective about your art, and choosing something that will inspire your heart rather than expire it. With anything before 1967 you should be on fairly safe ground, but particularly recommended would be Turner (painting), Beethoven (Music) or Shakespeare (The Whole of Human Life). You know what you like of course: Go consume
Word of the Day
Definition:
(noun) A person who delivers a speech or oration.
Synonyms:
orator, speechifier, speechmaker
Usage:
They continued to correspond, she in the unweighed language of unwavering affection, he in the chilly phraseology of the polished rhetorician.
Idiom of the Day
—
In sports, one or more substitute players who have not yet participated in a given game or match, thus having more energy than the players they are replacing.
History
| Ham the Chimp Becomes First Hominid Launched into Outer Space (1961) | |
| --- | --- |

Ham was chosen from 40 chimpanzee flight candidates at New Mexico's Holloman Air Force Base to be the first hominid launched into outer space. He was named after an acronym for the lab that prepared him for his historic mission—the Holloman Aerospace Medical Center—and was trained to do simple tasks. In 1961, he was launched into space in a Project Mercury capsule from Cape Canaveral, Florida, and splashed down in the Atlantic Ocean a short time later
One of the most gifted musicians of the 19th century, Schubert was an Austrian composer who wrote his first of nine symphonies in 1813 at the age of 16. He wrote more than 600 songs, many to the lyrics of German poets, and also composed music for the stage, overtures, choral music, masses, and piano music. He died at 31, having produced more masterpieces by that age than almost any other composer in history.
| Why the Internet's Biggest Conspiracy Theories Don't Make Mathematical Sense | |
| --- | --- |

If NASA really faked the moon landing in 1969, about 411,000 people would have worked together to keep that information from the public, and the whole thing would have been exposed about four years later, according to an Oxford researcher who has found a mathematical way to examine the viability of conspiracy theories.
READ MORE:
1747 - The first clinic specializing in the treatment of venereal diseases was opened at London Dock Hospital.
1893 - The trademark "
Coca-Cola
" was first registered in the United States Patent Office.
1940 - The first Social Security check was issued by the
U.S.
Government.
1949 - The first TV daytime soap opera was broadcast from NBC's station in Chicago,
IL
. It was "These Are My Children."
1958 -
Explorer I
was put into orbit around the earth. It was the first
U.S.
earth satellite.
1971 - Astronauts Alan B. Shepard Jr., Edgar D. Mitchell and Stuart A. Roosa blasted off aboard
Apollo 14
on a mission to the moon
1982 - Sandy Duncan gave her final performance as "Peter Pan" in Los Angeles,
CA
. She completed 956 performances without missing a show.
2005 - Keanu Reeves received a star on the Hollywood Walk of Fame.
DAILY SQU-EEK
If You Were Born Today,
January 31
Charming and well liked in love, you are a very amorous person. Highly intelligent, you are also perceptive and compassionate so that your "smarts" are not only book smarts.

You are well-organized, hard working, and robust. You often feel that a job well done is one you do yourself, and might sometimes make decisions for others as a result. Idealistic with people, you are born to love, but are not always settled in that area of your life.

Famous people born today: Justin Timberlake, Jackie Robinson, Carol Channing, Minnie Driver, Johnny Rotten.
Picture of the day

Aplysina archeri

is a species of

sponge

that has long tube-like structures of cylindrical shape. Many tubes are attached to one particular part of the organism; a single tube can grow up to 5 feet (1.5 m) high and 3 inches (7.6 cm) thick. These sponges mostly live in the

Atlantic Ocean

. These

filter feeders

eat food such as

plankton

or suspended

detritus

as it passes them.
In the Frosty Air
The moonlight makes an enchanting backdrop for plants coated in frost. Gvido Satori made this photo while walking "an ordinary country road" one night in Latvia. "I like to take the Nikon D810 [and] a small LED flashlight and go on a small adventure," he writes. "In the night, everything is different."
knit
VALENTINE'S DAY
knit,
0 - 24 mths
knit
knit,
vintage
knit
knit
knit
VALENTINE'S DAY
crochet
VALENTINE'S DAY
Box of Chocolates
crochet
crochet
crochet
crochet
crochet
crochet
VALENTINE'S DAY
RECIPE
CROCKPOT RECIPE
CRAFTS
VALENTINE'S DAY
CHILDREN'S CORNER
...
Paper Pulp Pendants

Paper Crafts: Paper Pendants
Materials
Instructions
Step 1

Cut your crepe paper or tissue paper into large pieces.

Step 2

Soak the paper scraps in a bowl of warm water for several minutes.

Step 3

Remove a handful of wet paper, gently squeeze some of the water out, and begin pressing the paper pulp into one of the ice cube tray molds. As you push the paper into the mold excess water will rise to the surface. Dump the water back into the bowl.

Step 4

Continue pushing the paper down into the mold to squeeze out as much water as possible.

Step 5

Add more paper pulp into the mold. Continue squeezing out the water as described above.

Step 6

When your heart is the thickness desired, gently turn over the tray and press on the outside of the mold to pop out the heart.

Step

7 Let your heart dry out. This will take 1-2 days.

Step 8

Once the paper pulp heart is dry, clean up the edges as necessary with a pair of sharp scissors.

Step 9

Paint the entire paper heart with Mod Podge Paper formula. Let dry.
Step 1

Once your pendant is dry make a hole through the heart near the top center dip using a long push pin.

Step 2

Push a metal eye pin through the hole and twist the end of the pin around itself using an all-in-one jewelry tool. Clip off any pointy metal edges.

Step 3

Trim a piece of lanyard or cord, and thread it through the eye of the metal pin. Tie a knot in the end of the cord and trim the ends as necessary.
Looks Like
The next time you are tempted to throw away all that used tissue paper wrapping or streamers from your last party, save them and try making paper pulp. It's a wonderful display of the inherent strength of fiberous materials like paper and an example of unique paper crafts!
PUZZLE
QUOTE
"what is your name?" in
Armenian (Armenia, Russia, Middle East) - Inch e anunt?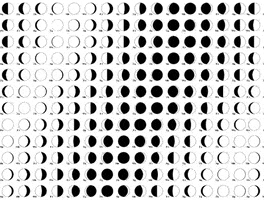 CLEVER
EYE OPENER
People Foods to Avoid Feeding Your Pets