DIANE'S CORNER ... Celebrate Earth's Rotation Day
Ever feel like you're just spinning around and around? Don't worry – we all are, all the time!
Earth's Rotation Day
is a little reminder that we're all spinning out of control, and there's nothing that we can do about it.
Word of the Day
Definition:
(noun) A frame with legs, used to support pieces of wood being sawed.
Synonyms:
buck, horse, sawbuck
Usage:
While thus engaged they came to the edge of a wood, and the boy sat down to rest upon an old sawhorse that some woodcutter had left there.
History
| Emily Greene Balch (1867) | |
| --- | --- |

Balch was an American economist and sociologist who taught at Wellesley College until her dismissal in 1918 for opposing US involvement in World War I. She was a co-founder, along with Jane Addams, of the Women's International League for Peace and Freedom and served as its international secretary from 1919 to 1922. In 1946, she shared the Nobel Peace Prize with longtime YMCA leader John R. Mott.
| Britain Set for First Mass Strike by Doctors in 40 Years | |
| --- | --- |

The British government said it was seeking to hold talks with doctors in its state-funded health service in a last-ditch bid to avert a series of mass walkouts, potentially the first such strikes for four decades.
READ MORE:
1642 - Astronomer Galileo Galilei died in Arcetri, Italy.
1853 - A bronze statue of Andrew Jackson on a horse was unveiled in Lafayette Park in Washington,
DC
. The statue was the work of Clark Mills.
1856 - Borax (hydrated sodium borate) was discovered by Dr. John Veatch
1889 - The tabulating machine was patented by Dr. Herman Hollerith. His firm, Tabulating Machine Company, later became International Business Machines Corporation (IBM).
1901 - The first tournament sanctioned by the American Bowling Congress was held in Chicago,
IL
.
1957 - Jackie Robinson announced his retirement from major league baseball in an article that appeared in "LOOK" magazine.
1958 - Bobby Fisher, at the age of 14, won the United States Chess Championship for the first time.
1961 - Robert Goulet made his national TV debut this night on "The Ed Sullivan Show" on CBS.
1962 - Leonardo da Vinci's
Mona Lisa
was exhibited in America for the first time at the National Gallery of Art in Washington,
DC
. The next day the exhibit opened to the public.
1975 - Ella Grasso became the governor of Connecticut. She was the first woman to become a governor of a state without a husband preceding her in the governor's chair.
1997 - Mister Rogers received a star on the Hollywood Walk of Fame.
2009 - In Egypt, archeologists entered a 4,300 year old pyramid and discovered the mummy of Queen Sesheshet.
DAILY SQU-EEK
If You Were Born Today,
January 8
You have a strong sense of purpose and responsibility. You easily feel guilty, and are often found weighing pros and cons, as you are able to see both sides to any situation. While you are sensitive and naturally retiring, you are also very aware of your reputation and image, and will rise to most challenges. Others might not know that you have a competitive streak, and you can be quite stubborn. Famous people born today: Elvis Presley, David Bowie, Stephen Hawking, Soupy Sales, Sarah Polley.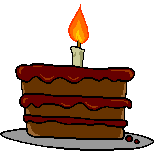 Grass Light
Planning to shoot a rare supermoon, David L. Labrie went camping in the wilderness of Quebec, Canada, with his girlfriend, pictured here. Labrie was setting up his equipment when he noticed the high grass in the water. He asked his girlfriend to take the kayak and hold steady while he captured a long exposure. But a small breeze made it difficult to keep the kayak still. "We had to take several before we achieved this result," he writes.
knit
knit
, newborn - 3 yrs
knit
knit
Driggs Ave. Hattitude
knit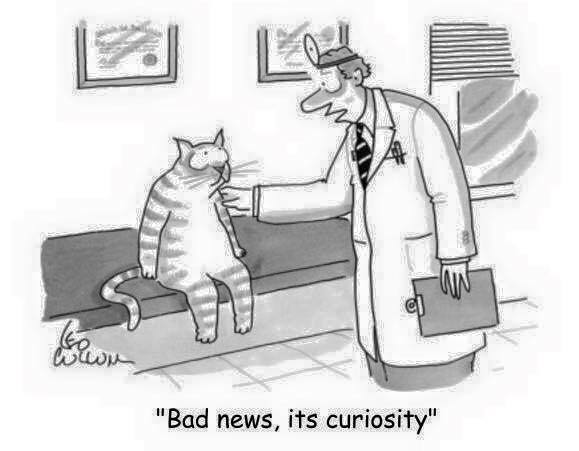 crochet
crochet
crochet
crochet
crochet
RECIPE
thanks, heide
CROCKPOT RECIPE
stephanie o'dea
CRAFTS
Lollipop Stand
CHILDREN'S CORNER
... recipe
PUZZLE
QUOTE
"what is your name?" in
Achuar (Ecuador) - Amesha yatme?
CLEVER
thanks, shelley
celebrity foods
Berry Manilow
Jon Hammburger
Bready White
Tina Tuna
Melon DeGeneres
Coconutasha Bedingfield
Denzel Squashington
Channing Potatum
Eggs Benedict Cumberbatch
EYE OPENER
11 books you should read before they make it to
the big screen this year
However… there is another set of circumstances that come in a close second: sitting in a comfy seat, munching on buttery popcorn, surrounded by strangers who will soon share a common memory with you, as a gigantic movie screen transports you all to another time and place. Yeah, that's also a pretty great turn of events.
Answer: this unexpected, intriguing novel that simply cannot be ignored. (Honestly, we can't wait to see how this one plays out on the silver screen.)
A journalist named Kim Barker (played by Tina Fey) ends up working in Afghanistan and Pakistan – even though she only speaks English and has no idea what lay before her. In her memoir, Barker recounts this part of her life in a darkly comic manner, while also portraying the love (and fear) she harbored toward these two countries.
Louisa Clark (played by Emilia Clarke) is living an ordinary life, one that rarely takes place outside her hometown. She then ends up working for Will Trainer (played by Sam Claflin), a recently paralyzed man who used to live a life that perfectly juxtaposes Clark's. While they have nothing in common, they soon fall for each other and take readers (soon-to-be viewers) on a heartbreakingly romantic journey.
Alice is back, everyone! And this time… she must time-travel to save the Mad Hatter (which sounds like no small feat).
What could be more magical, you ask? Well, the original novel, of course – which follows Alice down the rabbit hole as she encounters a world filled with eccentric characters.
Rachel (played by Emily Blunt) commutes on a train to London every morning and, every morning, she sees the perfect couple: "Scott and Megan" (in the book, she calls them "Jess and Jason"). Then, one day, everything changes when she witnesses something shocking, an event that sends her to the police and entwines her in the lives of the "perfect couple."
A Monster Calls by Patrick Ness (inspired by an idea from Siobhan Dowd)
A young boy named Conor (in the movie, he's "Connor," played by Lewis MacDougall) wakes up after midnight. He finds a wild, tree monster (played by Liam Neeson) outside his window that ends up helping him cope with his mom's (played by Felicity Jones) terminal illness.
Seventy years before Harry Potter reads this book at Hogwarts, Newt Scamander (played by Eddie Redmayne) documents the world of magical creatures as he adventures through New York's secret community of witches and wizards.