DIANE'S CORNER ... Celebrate Thesaurus Day
Lost for words? Before falling back on your standard, boring vocabulary, why not consider using taking advantage of
Thesaurus Day
and looking up an exciting alternative?

(my very favorite book)
Word of the Day
Definition:
(adjective) Strikingly conspicuous.
Synonyms:
prominent, outstanding, striking, spectacular
Usage:
I took in much of this in the few seconds during which we stood facing each other, and I also observed another salient feature of her appearance: she was frightfully dirty.
History
| Dr. William Price Introduces Cremation to the UK (1884) | |
| --- | --- |

Price was a Welsh physician, Druid, and famous eccentric best known for introducing cremation to the UK. Eight days after the death of his five-month-old son, Jesus Christ Price, Price attempted to burn the body in accordance with his Druid beliefs. After lighting the pyre, he was arrested, but he successfully defended himself in court, resulting in a decision that set a precedent leading to the permanent legalization of cremation in the UK.
| Alan Alexander Milne (1882) | |
| --- | --- |

Milne was an English author who began his literary career as a journalist before publishing collections of verses for children, including When We Were Very Young and Now We Are Six. He is, however, best remembered for Winnie-the-Pooh and The House at Pooh Corner. Now classics beloved by adults as well as children, his books established the characters Christopher Robin and his toy animal friends, including Pooh Bear, Piglet, and Eeyore.
| Martin Luther King, Jr. Day | |
| --- | --- |

In the US, Martin Luther King Day is a federal holiday that has become a focal point for recognition of African-American history and the American civil rights movement led by Dr. King. It is also a legal holiday in all 50 states, since New Hampshire signed its King holiday legislation into law in 1999. In schools, the day is often observed with special lessons and assembly programs dealing with Dr. King's life and work
| Ancient People Conquered the Arctic at least 45000 Years Ago | |
| --- | --- |

The frozen carcass of a woolly mammoth found in Siberia with unmistakable signs of spear wounds is providing evidence that people inhabited Arctic regions thousands of years earlier than previously known.
READ MORE:
1778 - English navigator Captain James Cook discovered the
Hawaiian Islands
, which he called the "Sandwich Islands."
1788 - The first English settlers arrived in Australia's Botany Bay to establish a penal colony. The group moved north eight days later and settled at Port Jackson.
1896 - The x-ray machine was exhibited for the first time.
1911 - For the first time an aircraft landed on a ship. Pilot Eugene B. Ely flew onto the deck of the
USS Pennsylvania
in San Francisco harbor.
1939 - Louis Armstrong and his orchestra recorded "Jeepers Creepers."
1958 - Willie O'Ree made his
NHL
debut with the Boston Bruins. He was the first black player to enter the league.
1975 - "The Jeffersons" debuted on CBS-TV.
1995 - The "yahoo.com" domain was created.
1995 - A network of caves were discovered near the town of Vallon-Pont-d'Arc in southern France. The caves contained paintings and engravings that were 17,000 to 20,000 years old.
thanks, heide
DAILY SQU-EEK
If You Were Born Today,
January 18
While you are essentially conservative and of practical mind, you do have an emotional and impulsive streak. There is an inner restlessness in you that can sometimes be at the root of dramas in your life if you examine it closely. You prefer to be self-taught, finding much to enjoy in learning new things through your own studies. Poised, dynamic, and benevolent, you are an intriguing mix of intuition and practicality. Famous people born today: Cary Grant, Kevin Costner, A. A. Milne, Danny Kaye.
Wind Down
Vic Buhay went on a photo road trip with a colleague through Utah and Arizona. At their first stop, Bryce Canyon National Park, they hiked the Navajo Loop Trail. "This view opened up as this trail turned into a twisting and winding [path] to the bottom of the valley below," he says. "The setting sun's golden light bounced all over the red rock walls of the canyon."
knit
knit
knit
knit
knit
crochet
crochet
crochet
crochet
crochet
RECIPE
CROCKPOT RECIPE
CRAFT
CHILDREN'S CORNER
... craft
PUZZLE
QUOTE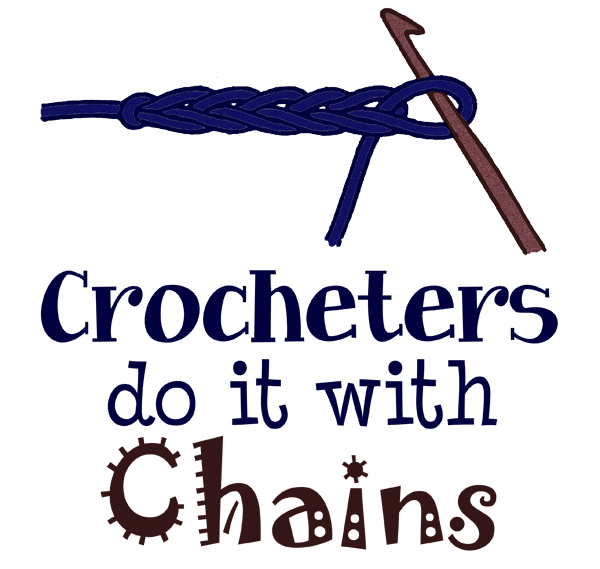 CLEVER
Save Money by Using Common Household Items

Source
1. Remove ink and lipstick stains –

Leaky pen stained your shirt or pants? Apply some plain toothpaste on it and give it a good scrub, rinse, and repeat until the stain is gone. This trick works for lipstick stains as well.
2. Remove strong odors from your hands -

If you were peeling garlic and can't seem to get rid of the smell, wash your hands with toothpaste instead of with soap.
3. Prevents fogging of glass surfaces –

This is a trick I learned while diving. Plain toothpaste prevents glass surfaces from fogging, which is important while diving. It also works for bathroom mirrors, glass shower doors, etc.
4. Remove oil stains from walls –

If you left your kid alone for a moment, only to return and discover he or she "decorated" the walls with crayons, then toothpaste is your friend. Grab a brush or microfiber cloth, put on some plain toothpaste and scrub the wall. Follow by using a wet cloth to wipe off the paste and enjoy your clean wall.
5. Polish diamonds –

Grab an old toothbrush, put on some toothpaste and give your diamond ring or earrings a scrub. Use a damp cloth to remove the paste and watch how your diamonds sparkle again.
EYE OPENER