DIANE'S CORNER ... Celebrate Hugging Day
There's nothing more reassuring than a comforting cuddle;
Hugging Day
encourages you to embrace (see what we did there?) hugging, and to give those you care about a comforting squeeze. Lovely!

(now i am fulfilled .. Thesaurus Day followed by Hugging Day .. body and soul ... mmm)
Word of the Day
Definition:
(noun) A smug, ignorant, especially middle-class person who is regarded as being indifferent or antagonistic to artistic and cultural values.
Synonyms:
anti-intellectual
Usage:
He may have an advanced degree in mathematics, but the man is a total philistine when it comes to the arts.
History
| Death of Last Native Speaker Leads to Extinction of Eyak Language (2008) | |
| --- | --- |

Eyak is an extinct language that was spoken in Alaska, near the mouth of the Copper River. Marie Smith Jones, the language's last native speaker, as well as the last full-blooded Eyak, died in 2008 at the age of 89. Before her death, she worked with experts to compile a dictionary that would allow future generations to revive the language. With no native speakers left in the world, Eyak became a symbol in the effort against language extinction
Wallenda was a German-born US circus acrobat and founder and leader of the acrobatic troupe that came to be known as the Flying Wallendas. The group gained notoriety in Europe for its high-wire acts without a safety net before developing its most famous act—the seven-person pyramid, topped by Wallenda's wife, Helen. The troupe traveled with the Ringling Brothers and Barnum & Bailey Circus and later performed as freelancers. Wallenda continued performing until age 73
| The newest prime number is more than 22 million digits long | |
| --- | --- |

Prime numbers are divisible only by themselves and by the number one, and as you might imagine, they become increasingly scarce as numbers get larger
READ MORE:
1789 - W.H. Brown's "Power of Sympathy" was published. It was the first American novel to be published. The novel is also known as the "Triumph of Nature Founded in Truth".
1846 - The first issue of the "Daily News," edited by Charles Dickens, was published.
1853 - Dr. Russell L. Hawes patented the envelope folding machine.
1915 - The first Kiwanis club was formed in Detroit,
MI
.
1927 - The first opera broadcast over a national radio network was presented in Chicago,
IL
. The opera was "Faust".
1987 - Aretha Franklin was inducted into the Rock 'n Roll Hall of Fame.
2002 - In London, a 17th century book by Capt. John Smith, founder of the English settlement at Jamestown, was sold at auction for $48,800. "The General History of Virginia, New England and the Summer Isles" was published in 1632.
DAILY SQU-EEK
If You Were Born Today,
January 21
You are an exceptionally fair person, and others appreciate you for this trait. They know they can count on you to be objective and reasonable. You are charming, talented, and a little moody. Money and security are important to you, and you do appreciate all that is associated with the "good life", but you are never one to ruthlessly pursue these things if it hurts other people. Inventive and original, you are frequently dreaming up new and creative ideas, most of which can be quite profitable.

Famous people born today: Geena Davis, Christian Dior, Benny Hill, Paul Scofield, Telly Savalas, Ethan Allen, Stonewall Jackson, Placido Domingo.
Picture of the day

A

plasma globe

is a decorative

novelty item

that consists of a

glass

orb filled with a mixture of various gases. A smaller orb in its center serves as an

electrode

, so that

plasma

filaments form connecting it to the outer glass shell. They appear as multiple, constantly moving beams of colored light.
A Mossy Bed
Endangered New Zealand sea lions are often found in the rata forests of their home nation's Auckland Islands. Thanks to myriad threats—climate stress, disease, and fishing hazards—their population is significantly down from historical levels. Jacob Anderson came across this animal near Ranui Cove on the northeast coast of Auckland Island. True to the species' reputation of being bold around humans, the sea lion was unbothered while lounging on a rich bed of green moss.
knit VALENTINE'S DAY
knit
knit
knit
knit
knit
, 0 - 6 mths
knit VALENTINE'S DAY
crochet VALENTINE'S DAY
crochet
crochet
crochet
crochet
crochet
crochet VALENTINE'S DAY
RECIPE
-Place a non-stick pot over medium-high heat, and drizzle in about 3-4 tablespoons of oil; once hot, add about half of the sirloin in, and allow it to sear for about a minute or two, then toss/stir, and allow it to sear/brown on the other sides for another 1-2 minutes, and remove onto a plate to hold (the meat may still be a little pink inside); repeat with the remaining half of the sirloin, and set aside.
-Next, add a little more oil to the pot if needed, and add in the sliced onions, along with a pinch of salt and cracked black pepper; allow the onions to caramelize for roughly 6 minutes, stirring frequently to avoid burning them, until golden-brown and softened; then, add in the mushrooms, and allow them to continue sauteing with the onions for another 6 minutes or so, stirring frequently.
-Add in the dried thyme and the garlic, and stir to incorporate.
-Once the garlic becomes aromatic, sprinkle in the remaining 2 tablespoons of flour (the tablespoons can be a bit "heaping") over the onion/mushroom mixture, and stir well to combine and blend; next, slowly add in the hot beef stock, stirring all the while to avoid any little flour "lumps" from forming.
-Reduce the heat to medium-low, and allow the stew to simmer gently for about 10 minutes, uncovered, just to "tighten" it up a bit, and to allow the flavors to marry; after 10 minutes, turn off the heat, and add the seared sirloin back in, along with any accumulated juices, and stir to combine; check to see if you need any additional salt/pepper.
-To serve, ladle some stew into your hollowed out sourdough bowls, top with a slice of provolone, and place the bread bowls onto a foil-lined baking sheet and under the broiler for just a couple of moments to melt the cheese and make it gooey.
-Serve with some of the hollowed out, left-over sourdough bread on the side, for dipping.
CROCKPOT RECIPE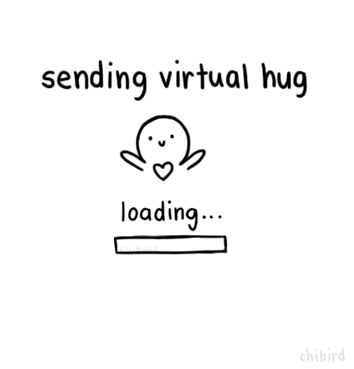 CRAFTS
I have a pretty insane obsession with plasters. It's only something a few people know about me, but I think it's about time to come out of my little Band-Aid closet. I have a vast amount of styles – many of which I never want to use as they look so freaking amazing, but it's something I've always collected and something I've always taken great pride in wearing. It's like the silver lining to getting a 'boo boo', something I always look forward to should I happen to injure myself (being clumsy, one needs a silver lining to injury!) Whenever I go on holiday, one of the things that's always on my to do list is to go look for new ones. Many of my favourites have come from America, but I also found some great ones in Europe too. Here's a peek at the current contents of my bathroom cabinet "Plaster Shelf"…
First up, get yourself a box of fabric Band-Aids
Cover the fabric side with double sided sticky tape and cut around the plaster shape so it is completely covered.
Lay down some cute fabric (remnants are ideal for this tutorial), and rub the sticky tape side onto the reverse.
Carefully trim the excess fabric from the plaster and you're done!
*Ta*Da*
CHILDREN'S CORNER
... coloring
PUZZLE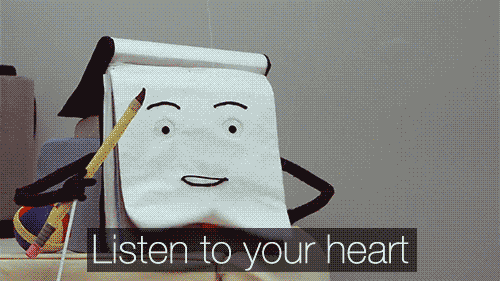 QUOTE
"what is your name?" in
Amarakaeri (Peru) - Kate o'n
e
n huadik?
CLEVER
EYE OPENER