DIANE'S CORNER ... Celebrate Car Insurance Day
Why not "celebrate" with a quick price comparison – or just a phone call to ask for a better deal. Then test the smoke alarm, tidy the garage and enjoy the peace of mind.
Word of the Day
Definition:
(verb) Ask for and get free; be a parasite.
Synonyms:
bum, grub, mooch, sponge
Usage:
Though she had a pantry full of groceries, Sheila loved to cadge her meals from her sister.
Idiom of the Day
—
Undesirable, disreputable, or vulgar people, often used in a condescending manner
History
Hughes was an American poet and a central figure of the Harlem Renaissance. His writing is largely concerned with depicting African-American life, particularly the experience of the urban African American, and often uses dialect and jazz rhythms. Along with several collections of poetry, Hughes published numerous other works, including several plays, books for children, and novels
One of the "Greater Sabbats" during the Wiccan year, Imbolc celebrates the coming of spring and the recovery of the Earth Goddess after giving birth to the Sun God at Yule. The Greater Sabbats (or Sabbaths) take place four times a year, at the Cross-Quarter Days of February 1, May 1, August 1, and November 1. In ancient days, some of these were huge get-togethers that involved dancing, singing, and feasting all night. Revolving around the changing of the seasons and the breeding of animals, they served as a way to give thanks for the bounties of the earth.
| Facebook Friends Are Almost Entirely Fake, Study Finds | |
| --- | --- |

Most of your Facebook friends don't care about you and probably wouldn't even sympathise with your problems, according to a new study. Many people have hundreds of Facebook friends. But people can only really depend on four of them, on average, according.to new research.
READ MORE:
1788 - Isaac Briggs and William Longstreet patented the steamboat.
1884 - The first edition of the Oxford English Dictionary was published.
1898 - The Travelers Insurance Company of Hartford,
CT
, issued the first automobile insurance policy. Dr. Truman Martin of Buffalo,
NY
, paid $11.25 for the policy, which gave him $5,000 in liability coverage.
1900 - Eastman Kodak Co. introduced the $1 Brownie box camera.
1913 - Grand Central Terminal (also known as Grand Central Station) opened in New York City,
NY
. It was the largest train station in the world.
1919 - The first Miss America was crowned in New York City.
1920 - Canada's Royal North West Mounted Police changed their name to the Royal Canadian Mounted Police. The organization was commissioned in 1873.
1930 -
The Times
published its first crossword puzzle.
1957 - P.H. Young became the first black pilot on a scheduled passenger airline.
1969 - Joni Mitchell made her Carnegie Hall debut.
1998 - Stuart Whitman received a star on the Hollywood Walk of Fame.
2010 - More than 80 artists gathered to record the remake of "
We Are The World
".
DAILY SQU-EEK
If You Were Born Today,
February 1
Charming and well liked in love, you are a very amorous person. Highly intelligent, you are also perceptive and compassionate so that your "smarts" are not only book smarts.

You are well-organized, hard working, and robust. You often feel that a job well done is one you do yourself, and might sometimes make decisions for others as a result. Idealistic with people, you are born to love, but are not always settled in that area of your life.

Famous people born today: Justin Timberlake, Jackie Robinson, Carol Channing, Minnie Driver, Johnny Rotten.
Picture of the day

Portrait of an African Man

is a painting by the

Netherlandish Renaissance painter Jan Mostaert

from between c. 1520 and 1530. The exact subject of the painting has long been unclear. Suggestions include that the subject is Christofle le More (Christopher the Moor), a black archer at the court of Emperor

Charles V

, or

Saint Maurice

, who was typically portrayed as black. If it is a portrait of a specific real individual, it appears to be the earliest known portrait of a

black

man in European painting.
Sacred Swim
A quiet morning at Dashashwamedh Ghat, the main ghat in Varanasi, India, on the banks of the Ganges River, afforded Raja Subramaniyan an image that could project the feel of the moment: a lone visitor "taking the holy bath." The ghats, especially this one, are often full of pilgrims and tourists alike, but of this photo the photographer writes, "I loved the atmosphere of the Dashashwamedh Ghat on that day—beautiful sunrise with warm light, the mist effect, the arrangement of boats."
knit valentine's day
knit
Reversible Double Knit Rose Scarf
knit
knit
knit
knit
knit valentine's day
Heart Dishcloth
crochet
valentine's day
Hearts Desire Doily-ed Jars
crochet
crochet
crochet
crochet
crochet
crochet
valentine's day
Hooked On You
RECIPE
CROCKPOT RECIPE
CRAFTS
valentine's day
CHILDREN'S CORNER
... crafts ...
valentine's day
Animal Envelope VALENTINES!

03
It was a lot of fun coming up with different faces and ears. Really you and your little one could make any animal from this technique (or make up your own kind of creature!)
Have your little one address the backs of the envelops (or technically the fronts) to their classmates, fill with candy and seal. And your Animal Envelope Valentines are ready to share!
PUZZLE
QUOTE
"what is your name?" in
Aromunian (Greece, Balkans) -
Cumu ti cljeanmã?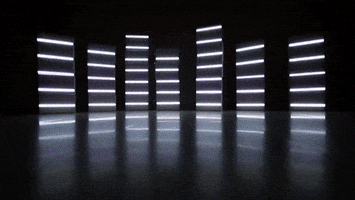 "Given good yarn, good workmanship, and good care, a
knitted shawl can outlive its knitter, providing warmth and
pleasure to several generations of family and friends."
―
Martha Waterman
CLEVER
valentine's day
Yarn Wrapped Letters
Use brightly colored yarn to wrap letters for some fun decor.
EYE OPENER
i took a second and then i was off and running!






Here's a trick of Doctor Dementia to test your skills...




Can you meet this challenge?

We've seen this with the letters out of order, but this is the first time we've seen it with numbers. Good example of a Brain Study: If you can read this OUT LOUD you have a strong mind. And better than that: Alzheimer's is a long long, way down the road before it ever gets anywhere near you.

To my 'selected' strange-minded friends, i

f you can raed this, you have a sgtrane mnid, too.

Can you raed this? Olny 55 people out of 100 can.

I cdnuolt blveiee that I cluod aulaclty uesdnatnrd what I was rdanieg. The phaonmneal pweor of the hmuan mnid, aoccdrnig to a rscheearch at Cmabrigde Uinervtisy, it dseno't mtaetr in what oerdr the ltteres in a word are, the olny iproamtnt tihng is that the frsit and last ltteer be in the rghit pclae. The rset can be a taotl mses and you can still raed it whotuit a pboerlm. This is bcuseae the huamn mnid deos not raed ervey lteter by istlef, but the word as a wlohe. Azanmig huh? Yaeh and I awlyas tghuhot slpeling was ipmorantt!