DIANE'S CORNER .. Celebrate World Human Spirit Day
So many of our statements nowadays end with 'the world as we know it.'
World Human Spirit Day
is a celebration of the fact that what we know about our own world is limited and superficial. It is a day to wonder at our achievements on this planet as humans, and to contemplate the endless possibilities we have as spirits. A day to search within for contentedness and to embrace the fact that we do not have all the answers and that may be for the best. A day to give a higher power thanks for what we have and what we don't have, for making us who we are and for giving us the ability to touch others. This day is a celebration of continuity, of hope, of awareness, an occasion for us all to connect spiritually, to gaze at the universe beyond our worldly bodies.
Word of the Day
Definition:
(noun) A person who renounces material comforts and leads a life of austere self-discipline, especially as an act of religious devotion.
Synonyms:
abstainer
Usage:
His rough clothes and starved frame gave him the look of an ascetic, and he refused the food they tried to give him.
History
Considered by many to be the greatest basketball player of all time, Michael Jordan ended his career with a regular-season scoring average of 30.1 points per game, the highest in NBA history. He won six NBA championships, was league MVP five times, and earned two Olympic gold medals. Jordan's mid-air acrobatics and slam dunk skills are legendary and earned him the nickname "Air Jordan."
| Photo-Sharing App a Popular Tool for Doctors | |
| --- | --- |

While seemingly everyone is on Instagram, doctors have their own photo-sharing app for medical anomalies: Figure 1. It was created by physician Josh Landy to be a "global knowledge notebook," a way to get second, third, and fourth opinions on a case—virtually—and to be a learning tool in the medical profession. Such sharing has raised concerns about doctor-patient confidentiality, but all personal information is removed when images are uploaded, and patients must give permission for their pictures to be shared. As of summer 2014, Figure 1 had 150,000 users.
1817 - The first gaslit streetlights appeared on the streets of Baltimore,
MD
.
1876 - Julius Wolff was credited with being the first to can sardines.
1924 - Swimmer Johnny Weissmuller set a world record in the 100-yard freestyle. He did it with a time of 57-2/5 seconds in Miami,
FL
.
1933 - "
Newsweek
" was first published.
1955 - Little Richard sent his first audition tape to Specialty Records.
1965 - Comedienne Joan Rivers made her first guest appearances on "
The Tonight Show
starring Johnny Carson" on NBC-TV.
1966 - Brian Wilson began recording the Beach Boys' "Good Vibrations."
If You Were Born Today,
February 17
You are a responsible, success-oriented, and driven person who rises to most any challenge that comes your way. Your staying power is tremendous, and others are generally in awe of your ability to overcome obstacles. Your professional life is extremely important to you. You need to be careful that your worldly ambitions don't take over your life. Others admire you for your cool and collected approach to the world, and although you enjoy this reputation, it can come at a price--you don't always open your heart to others and might feel alone even if you are surrounded by people. Famous people born today: Rene Russo, Lou Diamond Phillips, Michael Jordan, Denise Richards, Billie Joe Armstrong, Paris Hilton, Margaret Truman.
Inside the Drop
"Getting in position for the shot involved using a secondary belay and my own rope, rappelling until I was slightly behind the waterfall's flow, carefully securing myself, finding good foot balance, and, most importantly, using a special waterproof cover for my camera while keeping the front element clear from water spray, which would have ruined the shot."
Jamie Beck
knit
knit
knit
crochet
recipe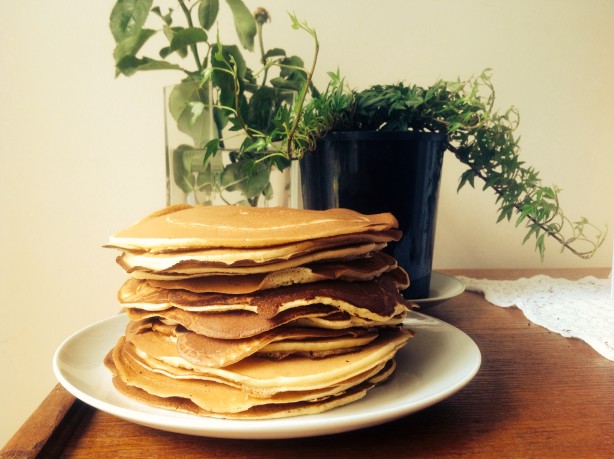 http://www.food.com/recipe/worlds-easiest-pancakes-147162
crockpot recipe
timely information!
The Czar of Russia once entered his Siberian Wolfhound in competition. In the 1889 dog show, the Siberian Wolfhound's breeder was listed as "The Czar of Russia."
There wasn't always a Best In Show. The Best In Show award wasn't given out until 1907. The first year, the decision was made by a panel of 10 different judges.
It started as a way to celebrate America's 100th birthday. The first Westminster Kennel Club dog show was held in 1876, in celebration of the American Centennial.
The first female dog show judge in America judged at Westminster. Anna Whitney, who judged the St. Bernard breed in 1888, was not only the first female judge in America, but the only female judge until 1901.
J.P. Morgan used to show collies at Westminster. He entered his first dogs in 1893, but subsequently made lots more appearances at various Westminster shows over the years.


Lou Gehrig entered a German Shepherd in 1933. Though his dog, named Afra, didn't win, she did come in second in her class.


Proceeds from the show have often been donated to charitable causes. During WWI and WWII, profits from some shows were donated to the Red Cross in support of the war effort.

Champion K-Run's Park Me in First ("Uno") was the first Beagle ever and the first Hound in 25 years to win Best In Show at Westminster. His victory set off a yearlong celebration dubbed "Beaglemania" by the media. "Uno" was also the first Westminster winner to be invited to the White House.
optical illusion
puzzle!
'hello' in
Zarma
- (Niger, West Africa) Fofo
Jamie Beck
clever!
EYE OPENER!