Make Up Your Mind Day just goes to show that there really is a day for everything. This one is aimed at those who may be just a little (or a lot) indecisive. Whether they are annoying their friends by struggling to pick a dish at a restaurant, or trying to decide if they're ready for a career change, this is the one day when choices have to be made: no excuses. It's a chance to stop prevaricating and to make life easier and more enjoyable.
While it may seem a little scary at first, the goal is to take control, make a decision and stick with it. It's celebrated by being brave and taking chances – and by learning something new along the way.
Get together with friends and loved ones, share a nice meal and then discuss what decisions you are going to make as a first step to a brave new you.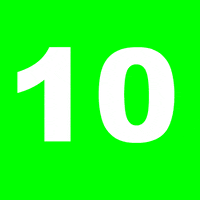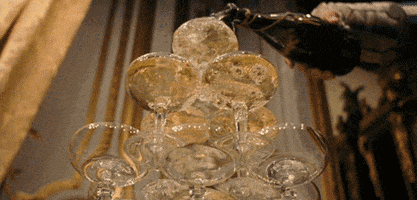 Word of the Day
Definition:
(noun) An excessive amount.
Synonyms:
overabundance, excess
Usage:
The surfeit of goods produced caused prices to fall, hurting the economy.
History
| Simon Wiesenthal | |
| --- | --- |

One of just a few hundred Galician Jews to have survived the Nazi death machine that was Hitler's Final Solution, Wiesenthal devoted his remaining years to tracking down fugitive Nazi war criminals and bringing them to justice. "Many times I was thinking," he told his biographer, "that everything in life has a price, so to stay alive must also have a price. And my price was always that, if I lived, I must be deputy for many people who are not alive."
| Ladouvane | |
| --- | --- |

Ladouvane, or the Singing to Rings, is a Bulgarian fertility ritual. Traditionally, young girls drop their rings, together with oats and barley (symbols of fertility), into a cauldron of spring water. The rings are tied with a red thread to a bunch of ivy,crane's bill, basil, or some other perennial plant. Ritual dances are performed around the cauldron, and the girls' fortunes are told. In western Bulgaria, the Central Balkan Range, and along the Danube River, Ladouvane is observed on New Year's Eve. In the rest of the country, it is observed on Midsummer Day.
1857:
Queen Victoria selected Ottawa, then a small logging town, to
be the capital of the British colony of Canada.
1891 - New York's new Immigration Depot was opened at Ellis Island, to provide improved facilities for the massive numbers of arrivals.
(my son's new apartment is in this picture .. somewhere! lol)
1897 - Brooklyn,
NY
, spent its last day as a separate entity before becoming part of New York City.
1907:
Times Square in New York City held its first New Year's Eve
celebrations with the ball drop.
1929 - Guy Lombardo and his Royal Canadians played "Auld Lang Syne" as a New Year's Eve song for the first time
1970
- Paul McCartney filed a suit to dissolve the Beatles. The band was officially dissolved in court on January 9, 1975.
2004:
Taipei 101 in Xinyi District, Taipei, Taiwan, opened to the
public as the world's tallest skyscraper.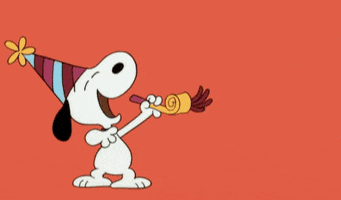 A large sculpture of a sheep has been unveiled on Haeundae Beach in the southeastern port city of Busan, South Korea, shortly after sunrise. The statue is meant to welcome the advent of the upcoming year of the sheep under the 12-animal zodiac system.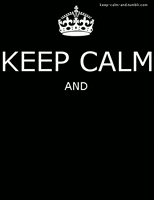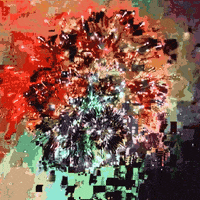 knit
knit
knit
knit
knit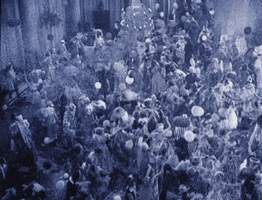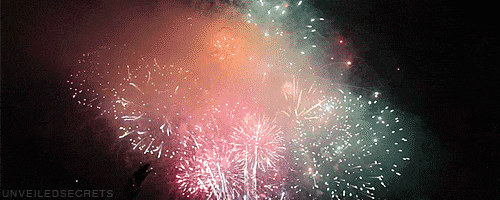 crochet
crochet
crochet
crochet
crochet
recipe
(vegan, gluten and dairy free)

clever!
'hello' in
Finnish:
hei, heippa or "moi"
A snail can sleep for three years at a time
At birth, a giant panda is smaller than a mouse
A flamingo can only eat when it's head is upside down
Mosquitoes are attracted to the color blue twice as much as to any other color
A hummingbird flaps its wings 60-80 times per second
An elephant weighs less than a blue whale's tongue
Mother birds will reject their young once touched by humans
Daddy long legs are poisonous, but they can't bite.
Top Ten New Year's Resolutions for 2015
Become Stress Free
Lose Weight
Quit Smoking
Increase Your Education
Eat Healthier
Save Money
To Not Have a New Year's Resolution
Take a Trip
Solve Relationship Troubles
Solve Relationship Problems
Healthy Habits for the New Year
Tip #1: Don't Wear Out Your Willpower
Whether you've resolved to eat less junk food or to get to the gym more, sticking to that resolution will probably require some willpower. But
when we call on our willpower to help us resist a temptation, we actually deplete our reserves, leaving us less able to resist the next temptation.
The most most important tip is to remove as many temptations from your environment as you can.
If you don't want to eat it, don't bring it into the house. If you must have it in the house, put it in a cupboard or closet that is out of sight and difficult to reach. If, after all that, you decide to indulge, serve yourself a single portion into a small bowl and put the rest away.
Tip #2: To Overhaul, Start Small
One of the biggest reasons that resolutions fail is that people set overly ambitious goals that aren't sustainable long term. A few small changes that you can stick to for the entire year are going to have a much more profound impact than a radical lifestyle makeover that lasts only a week or two.
Try reducing your consumption of sweetened beverages, eating more fruits and vegetables, cooking more of your own food, limiting fried foods, and cutting back on grains.
Don't eliminate anything from your diet entirely. You can even tackle them one at a time if that's more doable.
Tip #3: Enjoy the Glow
Part of the fun of adopting healthy habits like eating better, being more active, and getting more sleep, is the cosmetic benefits!
Not only might you drop some pounds and inches, but healthy foods can also improve your skin. In particular, healthy fats like those found in olive oil and avocado, coupled with antioxidant-rich vegetables, can
improve the color and texture of your skin
. Shellfish are another delicious source of skin-improving nutrients. So eat up.
Tip #4: Indulge Wisely
A strategy for long-term success is to allow for occasional indulgences. As much as you might love vegetables, you also might enjoy pizza, French fries, ice cream, and Swedish fish. Don't feel guilty when you do eat them in limited quantities cause the trick is to learn how to indulge wisely!
Save your splurges for foods that you truly enjoy and don't succumb to junk foods that aren't even particularly appealing, just because they're sitting there.
Tip #5: Cut Back on Grains
We tend to over-consume grains and ev
en whole grains are best eaten in limited quantities.
After all, it is always much more fun (and effective) to
focus on the foods you want to eat more of
rather than on those you're trying to cut back on. Vegetables are on that list, of course. But when you cut back on grains, it also leaves more room for nuts, avocado, cheese, and other tasty and satisfying foods.