DIANE'S CORNER ...Celebrate International Mother Language Day
In the words of Nelson Mandela, "If you talk to a man in a language he understands, that goes to his head. If you talk to him in his language, that goes to his heart."
Word of the Day
Definition:
(noun) A hawker of quack medicines who attracts customers with stories, jokes, or tricks.
Synonyms:
charlatan
Usage:
Walking down the street, they saw a mountebank beguiling his audience with tales of miracles achieved through his remedies.
History
Cricket is a sport played by two teams of 11 players on an oval-shaped grass field, in the center of which is a flat strip of ground 66 feet (20.1 m) long, called a "pitch." At each end of the pitch stands a wicket—or arrangement of wooden stumps—and a batsman whose goal is to protect it from the opposing bowler's ball and, if he can, exchange places with his teammate at the other end of the pitch, thereby scoring a run.
| New Dr. Seuss Book to Hit Shelves in 2015 | |
| --- | --- |

What Pet Should I Get, a new book by Dr. Seuss (AKA Theodor Geisel), is scheduled for a July 2015 release, 25 years after his last book, Oh, the Places You'll Go!, was published. The new Seuss book is comprised of material that Geisel's wife found shortly after his death in 1991 and then rediscovered in 2013. His art director dates these sketches back to the late 1950s or early '60s, noting that they depict the same siblings as the 1960 Seussian smash One Fish Two Fish Red Fish Blue Fish.
1842 - John J. Greenough patented the sewing machine.
1866 - Lucy B. Hobbs became the first woman to graduate from a dental school. The school was the Ohio College of Dental Surgery in Cincinnati.
1878 - The first telephone directories issued in the
U.S.
were distributed to residents in New Haven,
CT
. It was a single page of only fifty names.
1925 - The first issue of "The New Yorker" was published.
1947 - Edwin Land demonstrated the Polaroid Land Camera to the Optical Society of America in New York City. It was the first camera to take, develop and print a picture on photo paper all in about 60 seconds. The photos were black and white. The camera went on sale the following year.
1968 - An agreement between baseball players and club owners increased the minimum salary for
major league
players to $10,000 a year.
1981 -
Prince
appeared on "Saturday Night Live" and performed "Party Up." It was his first appearance on the show.
1995 - Chicago stockbroker Steve Fossett became the first person to fly solo across the Pacific Ocean in a balloon. He landed in Leader, Saskatchewan, Canada.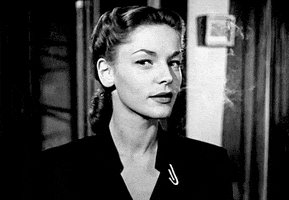 If You Were Born Today,
February 21
You are generally very well-liked and inspiring to others. Others might not know just how sensitive you are, as your outward personality is easygoing. A tad moody, you frequently experience restlessness on an emotional level. Many of you possess literary talents and a fine sense of humor. You have a pragmatic and organized side to your personality that is distinct but not always immediately apparent. Famous people born today: Anais Nin, Erma Bombeck, Chuck Palahniuk, Jennifer Love Hewitt, Nina Simone.
Flashes of Summer
Photograph by David Liittschwager, National Geographic
Fireflies flash and streak through a Tennessee summer night, putting on a spectacular light show to seduce prospective mates. The summertime ritual is one of the most familiar examples of bioluminescence on land.
knit
knit
knit
knit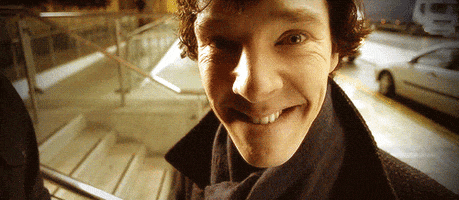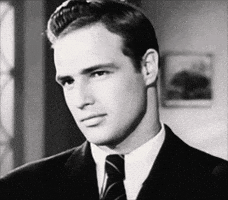 crockpot recipe!
stephanie o'dea
craft!
'i'm hungry' in
Portuguese: estou com fome
puzzle!
CHILDREN'S CORNER .. coloring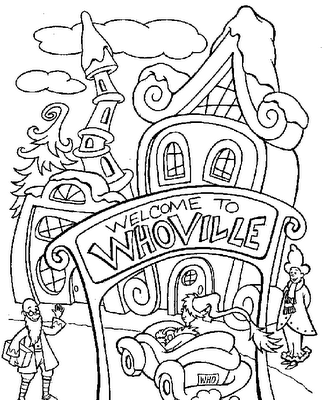 clever!
Stay away from those with visible signs of illness.
If someone is displaying cold or flu-like symptoms in a public place, move away from them. Don't touch them, or their belongings.
Cover your mouth and nose
with a tissue when you cough or sneeze, as germs can spread up to six feet in circumference!
Change your furnace filter every three months.
Filters capture allergens like pet dander, smoke, household dust from the air passing through the filter. Changing filters seasonally keeps these allergens from both reentering your home, and your families respiratory systems.
Wash your hands frequently
. Soap and water alone don't remove the germs from your hands; friction removes the germs, so wash vigorously.
Avoid touching your eyes, nose, and mouth.
According to the CDC, the majority of infections are caused by touching something that is contaminated with germs, and then touching your eyes, nose, or mouth.
Clean and disinfect frequently touched surfaces bi-weekly.
Examples would be door handles and knobs, toilet handle, sinks, refrigerator handles, railings, remote controls, telephones, and dining room tables; use commercial sprays, such as Lysol, and allow surfaces to fully dry for 1-2 minutes before using.
Change bedding weekly.
Germs can be spread through shared bedding, so washing it often can prevent that. Duvets, bed skirts, pillows, and other items do not need to be washed but should be placed on a hot fluff cycle for 15 minutes to kill surface germs.
Don't share eating utensils.
Honestly, for me, this is a year round rule!
Diffuse essential oils.
Essentials oils, such as tea tree, grapefruit, lemon, and cedar oil can clear the air in under 30 minutes, helping to promote wellness in your home and ease sinus discomfort.
Eat your veggies!
By eating nutritious whole foods, such as three servings of vitamins each day, you will help to build your bodies reserve of B-Complex, Vitamin k, and Vitamin C reserves, all natural agents which help your body stave off infection, and promote cell renewal!
EYE OPENER!
Artist Recreates Classic Paintings
Girl with a Pearl Earring by Johannes Vermeer
The Scream by Edvard Munch
Mäda Gertrude Primavesi by Gustav Klimt
Sunflowers by Vincent van Gogh
South Wind, Clear Sky by Katsushika Hokusai
The Last Supper by Leonardo da Vinci
Japanese artist
Nasa Funahara
has a colorful collection of about 450 rolls of masking tape and the creative Musashino Art University student is putting them all to good use by turning them into classical "paintings."
Even though masking tape is more commonly used to block off areas you don't want pigments to stain, the artist uses the adhesives (which come in multiple colors and patterns) as her paint to recreate classics like the ones above. Funahara says it takes about a week to complete each piece and though she tends to have a copy of the image she's recreating in front of her, she uses freehand to cut and paste her strips of tape.
Funahara's growing collection of masking tape!