Bizarre Aphrodisiacs Around the World
Dog Meat
In South Korea, and in several other Asian countries, men believe that dog meat is an aphrodisiac, providing the energy and for an intense night in the bedroom. Koreans believe that the tenderer the meat, the better their night will be.
Balut
Balut — a boiled duck egg that contains a duckling embryo — is the Asian version of New York's dirty water dog. Okay, maybe a dirty water dog is a little less, err, adventurous, but balut is a ubiquitous street food staple found throughout the Philippines and in Vietnam. Balut is considered to be Viagra by men in the Philippines, as it is high in protein and is an energy booster, reportedly stirring sexual desire.
Blowfish
The variety of blowfish known in Japan as fugu is a potentially dangerous dish if it is not prepared correctly (some portions of the fish are highly toxic); however, when prepared correctly, fugu merely leaves a tingly sensation on diners' tongues. The risk factor of fugu, combined with its taste and texture, gets blood pumping.
Cobra Blood
Cobra blood is probably not most peoples' cup of tea — unless, that is, they're looking for something to rev up their sex drive. In China and throughout most of Asia, snake blood is said to help get your blood pumping and get you going.
Cow Cod Soup
Cow cod soup is the ultimate aphrodisiac in Jamaica. Thought to have originated in Africa, cow cod soup is made with the penis (cod) of a bull — not a cow, obviously — cooked in a broth with bananas and peppers or with carrots, sweet potatoes, and pumpkin. It is said to boost men's sex drive.
Leaf Cutter Ants
A popular aphrodisiac in Colombia, leaf cutter ants are typically given as a wedding present. The ants, which are high in protein and low in fat, are typically roasted before they are eaten.
Rhino Horn
Ground rhino horn powder is a hot commodity in Africa and across China, where it was recently
declared illegal to buy
. The rhino horn represents power and potency and is believed to help erectile dysfunction. Though the rhinos are on the verge of extinction and the poaching of rhinos is illegal, the powder somehow still seems to be available for men willing to pay for it.
Skink
Skink, a small type of lizard, were first noted in Pliny the Elder's ancient Greek text,
Natural History
. The feet and muzzle of skink, Pliny said, should be soaked in wine with rocket seed to enhance sexual abilities and prowess.
Tuna Sperm
Since ancient Roman times, tuna sperm and tuna eggs have been coveted for both their culinary qualities and their aphrodisiac qualities. Tuna is rich in phosphorus, calcium, and vitamins A, B, and D, all of which are important to sexual vitality.
Spanish Fly
Spanish fly, which is a powder made from a kind of dried beetle (
Lytta vesicatoria
) is among the best-known aphrodisiacs, in use since ancient Roman times. The beetle's body contains a chemical compound called cantharidin; when it passes through a male or female body, it irritates the genitals, increasing blood flow in that direction. Spanish fly consumption is risky; secretions from this beetle can cause irritation to the skin (
Lytta vesicatoria
is one of the insects known as a blister beetle).
Tiger Penis
In China and other parts of Asia, tiger penis is coveted as an incredibly powerful aphrodisiac. It is typically served in soup, or soaked in water and left simmering with herbs. As with rhino horn, China also recently banned the
purchase of tiger penis.
knit
crochet
knit
crochet (middle of page to download)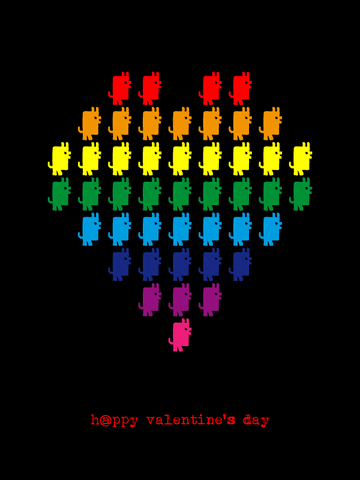 knit
crochet
knit
crochet
knit
crochet
knit
crochet
knit
crochet
craft
craft
craft
Interesting Valentine's Day Traditions Around the World
Germany
Known as "
Valentinstag
," V-Day in Germany is similar to that in England, France and the U.S., with cards, flowers and candies being exchanged by loved ones as the central theme; however, a couple of unique nuances to the celebration exist. The first is the pig as a symbol of luck and lust. You'll find pig-adorned items across Germany in mid-February, along with the other German Valentine's Day staple, oversized ginger cookies (often iced with rather direct messages of "love").
France
One of the strangest Valentine's Day traditions is no longer allowed
in France
,
but that doesn't mean it shouldn't be mentioned. Known as "drawing for," unmarried men and women of all ages would enter houses facing each other and begin calling out to members of the opposite sex in an outdated courtship ritual, and if the men liked what they saw, they would "pair up." In the instance that a man was not thrilled with the lady who answered his call, he'd simply leave and go to the next house. Ladies who got "dissed" like this would then congregate at the end of the night, angry and rejected, and set a huge bonfire so they could burn effigies of the men who scorned them. Because they'd often get too riled up, this "practice" was eventually banned.
Japan
In Japan, Valentine's Day is marked by women, and
only women
, presenting gifts of chocolate to their male co-workers and loved ones. Thankfully for the ladies, another holiday falls exactly one month later known as "White Day" that calls for gifts two-to-three-times as valuable to be presented to any woman who gives you chocolate on V-Day. Talk about a fast return on investment.
Mexico
In Mexico, Valentine's Day is also known as "
dia del amor y la amistad
," or, "day of love and friendship," so it takes on a broader tone of revelry and celebration for more than just significant others. An old tradition still exists where teenage boys and girls, in groups divided by sex, will walk past each other in a park while heading in opposite directions. If a boy likes one of the girls, he'll hand her a flower. If the girl is still holding the flower when they pass each other later, it means she likes him back. (I say just cut to the chase and
ask
her out!
) Mexicans also enjoy covering the cars of couples with Post-It notes with expressions of love written on them.
South Korea
Taking it one step further from Japan's women's-only gift-giving on V-Day and the sequel one month later on March 14's White Day, Koreans add another holiday to their calendar as a third (and fairly depressing) follow-up: April 14's "Black Day." Those who received no gifts on either of the first two holidays go to out to eat black noodles as a symbol of their sad single life (but, hey, at least
they taste good
). Another interesting fact: the 14th of
every
month is celebrated as a different loved-themed holiday in South Korea.
Taiwan
Here, they do the opposite of what is done in Japan and Korea: only
men
give gifts on
Valentine's Day
, and the women reciprocate on the following month's White Day. There's also 7/7 Day, which falls on the seventh day of the seventh month of the Chinese lunar calendar, which is marked by dancing and ritualistic burning of incense.
South Africa
Weeklong celebrations take place in
South Africa
paying homage to the ancient Roman love festival, Lupercalia, which doesn't relate directly to Valentine's Day except for falling at roughly the same time of year. Women wear the name of the man they admire on their sleeve, literally pinned there, in hopes that he'll notice and possess a similar sentiment. Much like everywhere else V-Day is observed, there's also an abundance of dining out and flower/candy exchanges.
Sweden
Translated to "All Hearts Day,"
Sweden's
version of February 14th festivities is essentially a rip-off of the Western world's -- full of candies (
jelly hearts
, anyone?), cards, boxes of pastries and chocolate, and, of course, floral arrangements. Keep in mind, the holiday was ignited by the flower industry in the 1960s for purely commercial interests.
Ireland
Valentine's Day is based on none other than St. Valentine, whose remains are rumored to be cloistered in Dublin,
Ireland's
Carmelite Church. The macabre "gift" was bestowed to the church in 1835 by Pope Gregory XVI, making the unassuming building on Whitefriar Street an interesting, albeit somewhat creepy, attraction on V-Day.
United States
Is there anything more interesting than an entire nation swept up in a love-and-consumerism-induced hysteria? The U.S. leads the world in
spending
on the February 14th holiday, at well over $100 per person on average. Roses are the most popular gift for adults, and children are encouraged to bring cards to school to exchange with their classmates.
CHILDREN'S CORNER, coloring pages