DIANE'S CORNER ...Celebrate Dog Biscuit Day
The first dog biscuits were developed in the mid-19th century by American manufacturer James Spratt. He came up with the idea after he visited Liverpool in England, where he observed stray dogs hungrily tucking into ship's biscuits. The first Spratts biscuits were produced in London, with a secret recipe including both meat and vegetables.
Today, dog biscuits are often used in training and as rewards in the show ring. There are even special types of biscuit which clean dogs' teeth – so giving your best friend a treat can help to keep him healthy!


Word of the Day
Definition:
(noun) The predominant influence, as of a state, region, or group, over another or others.
Synonyms:
domination
Usage:
Many great works of art were created during the hegemony of Athens in Greece.
Just went to an emotional wedding. Even the cake was in tiers.
When you get a bladder infection, urine trouble.
I wrote a song about a tortilla. Well actually, it's more of a wrap.
History
Du Bois was an early African-American civil rights leader and scholar, as well as the first African American to receive a PhD from Harvard University. He was an outspoken critic of the social inequalities that existed in the US during the early part of the 20th century, and he helped found the National Association for the Advancement of Colored People (NAACP).
Brunei is an independent sultanate on the island of Borneo in the Malay Archipelago; it is officially named Brunei Darussalam. It had been a Britishprotectorate since 1888. The sultanate gained independence in 1984 and observes its National Day each year on February 23. Many people prepare months in advance to participate in colorful crowd formations, a favorite National Day event, and prayer services take place at mosques around the country.
| Paparazzi-Proof Clothes Foil Photogs | |
| --- | --- |

Betabrand, a US clothing company that specializes in inventive fashion, has created clothing that makes the wearer invisible in flash photographs—a potential boon for thwarting the paparazzi. The collection, created by DJ Chris Holmes and named "Flashback," features garments with glass nanospheres bonded to the fabric. When a camera flash goes off, the glass reflects it, interfering with the exposure and capturing only the wearer's silhouette. A tailored suit from the Flashback collection retails for about $520.
1792 - The Humane Society of Massachusetts was incorporated.
1821 - The Philadelphia College of Apothecaries established the first pharmacy college.
1875 - J. Palisa discovered asteroid #143 (aka Adria).
1886 - Charles M. Hall completed his invention of aluminum.
1896 - The Tootsie Roll was introduced by Leo Hirshfield.
1940 - Walt Disney's animated movie "
Pinocchio
" was released.
1954 - The first mass vaccination of children against polio began in Pittsburgh,
PA
.
1968 - Wilt Chamberlain (Philadelphia 76ers) became the first player to score 25,000 career points in the
NBA
.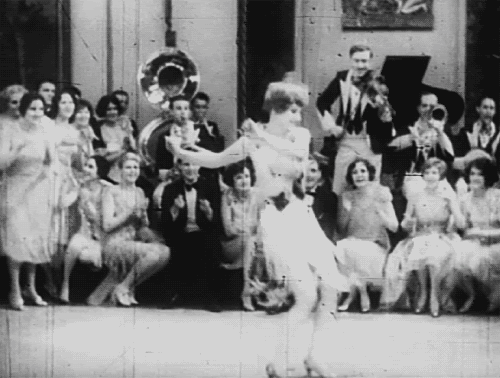 If You Were Born Today,
February 23
Considerate, sensitive, and passionate, you are also determined in your work, once you've found the right path for you. Focusing on one path, however, is something that can be challenging for you, as you value variety in your work and you are multi-talented with many different interests. You possess a wonderful blend of logic and intuition, as both sides are well-developed and this means you can understand most any concept or subject. Idealistic in relationships, you must avoid the trap of expecting too little or too much from them. Famous people born today: Peter Fonda, Johnny Winter, Michael Dell, Dakota Fanning, Aziz Ansari, Emily Blunt.
Winter White
Photograph by Stefano Unterthiner, National Geographic
Among the wildlife inhabiting Italy's Gran Paradiso National Park are ibex, chamois, red foxes, and ermines such as the one shown here wearing its white winter coat (its spring and summer coat is reddish brown).
perfectly timed
(doggie) recipes!
Really Simple Dog Treats:
There are some dog treat recipes that are so easy, there's not even a recipe. They are more of an idea or a simple task.
Hot Dogs - Bring a hot dog to

room

temperature, cut into dog appropriate sized pieces (if you have a small dog, small pieces or a big dog, big pieces). We recommend turkey or reduced fat kosher hot dogs for the ultimate in yummy treats. As a side note, hot dogs in general are higher in fat, so keep the serving size limited.

Vegetables - Whether they are fresh or frozen, most dogs will gladly accept a green bean, carrot or other tasty morsel. (some veggies are not good for dogs, google them!)

Ice Cubes - Plain water ice cubes are a welcome treat on a hot day. But, make those same ice cubes with chicken or beef broth and you'll have a friend for life. No matter if the broth is store bought or homemade, opt for low sodium and onion free versions. Since these are frozen, you can make a tray of cubes and save them for future acts of good behavior.

Chicken - Plain cooked chicken breast (no chicken bones, please) is a luxurious treat that will not soon be forgotten by any furry friend. Next time you are making a chicken dish for yourself, set aside a small amount to cook with no seasoning or oil. Let it cool, cut into appropriate sizes and freeze any remainder.
perfectly timed
crockpot recipe!
stephanie o'dea
perfectly timed
perfectly timed
'i'm hungry in
French: j'ai faim
perfectly timed
puzzle!