DIANE'S CORNER ... Celebrate Australia Day
thanks for more unusual clouds and storm pics, barbara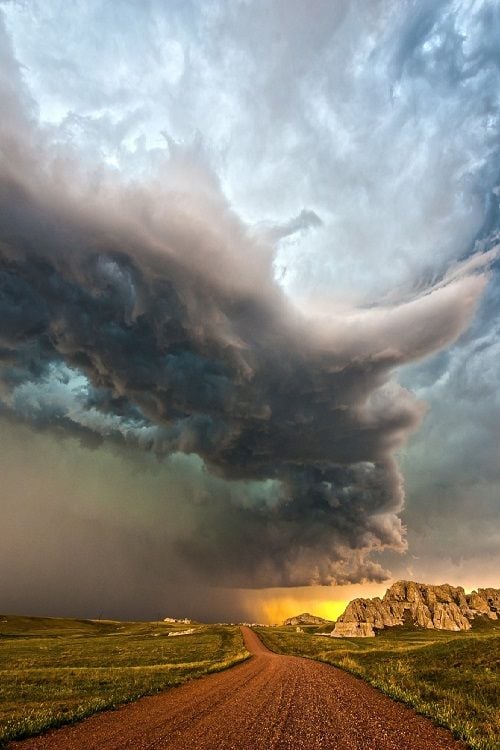 Word of the Day
Definition:

(noun) A person regarded as mentally dull.

Synonyms:
dolt, pillock, poor fish, pudding head
Usage:

David was always a quiet, orderly boy and for a long time was thought by the people of Winesburg to be something of a dullard.





Idiom of the Day
—

The act or practice of sharing desks or workstations between employees in an office so as to cut down on the amount of office space required.





History
Der Rosenkavalier by Richard Strauss Premieres (1911)
Still regularly performed,
Der Rosenkavalier
is one of the most acclaimed comic operas of Richard Strauss, the leading composer of romantic opera in the early 20th century. It is loosely based on the works of Molière and Louvet de Couvrai and tells the story of the shifting romantic attachments of four principal characters.
Paul Leonard Newman (1925)
Newman was an American actor who captured the darker, less heroic aspects of his best-remembered roles, such as those in The Hustler, Cool Hand Luke, Butch Cassidy and the Sundance Kid, and The Sting. After eight nominations, he finally won an Academy Award for The Color of Money in 1986. In 1982, he launched his "Newman's Own" line of food products, donating the profits to various charitable causes.
Douglas MacArthur Day
Douglas MacArthur
(1880-1964), five-star general and supreme commander of the Allied forces in the Southwest Pacific during World War II, was born on this day in
Little Rock, Arkansas
. After the U.S. dropped an atomic bomb on Hiroshima on August 6, 1945, it was MacArthur who supervised the
surrender
ceremony in Tokyo. He directed the demobilization of Japanese military forces and the drafting of a new constitution. His birthday is observed in his home state of Arkansas, where he is widely remembered as one of the state's most famous sons.
Wolf-Sized Otters Prowled Prehistoric China
1784 - In a letter to his daughter, Benjamin Franklin expressed unhappiness over the eagle as the symbol of America. He wanted the symbol to be the turkey.
1837 -
Michigan
became the 26th state to join the United States.
1875 - George F. Green patented the electric dental drill for sawing, filing, dressing and polishing teeth.
1905 - The Cullinan diamond, at 3,106.75 carats, was found by Captain Wells at the Premier Mine, near Pretoria, South Africa.
1911 - Inventor Glenn H. Curtiss flew the first successful seaplane.
1934 - The Apollo Theatre opened in New York City.
1940 - In Rockford, IL, Frank Sinatra made his first public appearance with the Tommy Dorsey band at the Coronado Theater.
1961 -
U.S. President John F. Kennedy
appointed Dr. Janet G. Travell as the first woman to be the "personal physician to the President".
1970 - Australia's first rock festival ended. The Ourimbah Rock Festival had begun the previous day.
1979 - The 'Gizmo' guitar synthesizer was first demonstrated.
1988 - The
Andrew Lloyd Webber
musical "Phantom of the Opera" opened at Broadway's Majestic Theater.
2010 - It was announced that James Cameron's movie "Avatar" had become the highest-grossing film worldwide.
DAILY SQU-EEK
If You Were Born Today,
January 2
As strong as you are at business and practical matters, you have a philosophical bent and love learning and sharing what you know with others. You are very personable and extroverted for the most part, enjoying good company and good conversation. Financial success is likely with both your people skills and your executive ability. You are active and a true individualist. Others readily follow your cause. You age gracefully, truly growing more and more comfortable in your skin. Famous people born today: Ellen DeGeneres, Eddie Van Halen, Eartha Kitt, Paul Newman, Gene Siskel, Wayne Gretzky.
thanks for these neat pieces of information, jane (part 1)

Pictures of the day
Elizabeth Smith-Stanley, Countess of Derby
(1753–1797) was the eldest daughter of the
6th Duke of Hamilton
; she married the
12th Earl of Derby
in 1774. Popular among society, she became involved in a scandal when she engaged in a very public affair with the
3rd Duke of Dorset
. She eventually separated from her husband, becoming effectively exiled from society, especially after it was learned that she would not be marrying the Duke. Lady Derby moved abroad, only returning once her husband attracted embarrassing press attention for his relationship with the actress
Elizabeth Farren
, whom he married soon after Lady Derby's death.


knit
thanks, Rae
knit
, 3 - 24 mths
thanks, Lisa
knit
thanks, Adele
knit
thanks, Emily
knit
- VALENTINE'S DAY

crochet
crochet
thanks, Doris
crochet
crochet
crochet
- VALENTINE'S DAY
thanks, Nicki


RECIPE
thanks, shelley


CROCKPOT RECIPE


SWEETS
thanks, Sandy


ADULT COLORING


CRAFTS
CHILDREN'S CORNER
...
VALENTINE'S DAY
thanks, Jacky
PUZZLE
Pinscher Dogs Jigsaw Puzzle
QUOTE
CLEVER
Believe it or not, there are 7 horses hidden in this painting. Can you spot them all?
don't look yet - answer below
EYE OPENER