DIANE'S CORNER ... Celebrate National Puzzle Day
National Puzzle Day honors puzzles of all size, shape and form. Crossword puzzles are by far the most common. Sudoku, a number puzzle, is the most recent puzzle rage. There's easy puzzles, and there's puzzles for experts. They fit the needs of every person, and every skill level.
Puzzles are a favorite pastime of millions of people, young and old. So, what's with this fascination over puzzles? There's numerous reasons for it's popularity. For many, doing puzzles is fun. Some people just like the challenge of completing them, and graduating to evermore complex and difficult puzzle solving levels. For others, it is a way to kill time, and to eliminate boredom. Others still, do puzzles to keep their mind sharp, or to learn new words.
Whatever the cause for your interest, spend National Puzzle Day doing puzzles.
thanks for the vintage ads

, Susan B.

(part 2)


Word of the Day
Definition:

(noun) A woman's small hat with upright sides and a flat crown.

Synonyms:
toque, turban
Usage:

Mary had to use hairclips to ensure that her new leopard-skin pillbox didn't slip off her head.

Idiom of the Day
—

To be pursued, chased, badgered, or pestered (by someone or something), especially persistently or relentlessly.

History
Liliuokalani Becomes Hawaii's Last Monarch (1891)
Liliuokalani ascended the throne in 1891 upon the death of her brother, King Kalakaua. Her refusal to recognize the constitutional changes inaugurated in 1887 precipitated a revolt, fostered largely by sugar planters—mostly American residents of Hawaii—that led to her dethronement early in 1893 and the establishment of a provisional government. Failing in an attempt to regain the throne in 1895, she formally renounced her royal claims.
Emanuel Swedenborg (1688)

Swedenborg was a Swedish scientist, theologian, and mystic. He studied almost every field of scientific investigation and wrote copiously, publishing Sweden's first scientific journal and anticipating many discoveries and inventions. However, his writing gradually shifted toward philosophy and metaphysics. In 1744, he claimed to have had a divine vision. He spent the rest of his career interpreting the Bible and relating what he had seen in his visions.
Zora! Festival
The
Zora Neale Hurston
Festival of the Arts and Humanities (also known as the Zora! Festival) is an eight-day, multi-disciplinary event held every year in late January in
Eatonville, Florida
. The Zora! Festival was launched in 1990 to showcase her life and work, as well as to celebrate her hometown and the cultural contributions of people of African descent. It features a three-day street festival of the arts, art exhibits, literary readings, and academic presentations, conferences, and lectures devoted to Hurston and
African-American
arts in general.
A Medical Mystery: Cluster of Patients Struck with Rare Amnesia
What started with four patients with a puzzling form of amnesia turned into 14, and doctors are searching for others. Dr. Jed Barash, a neurologist in the Boston area, noticed a pattern between 2012 and 2015.
READ MORE: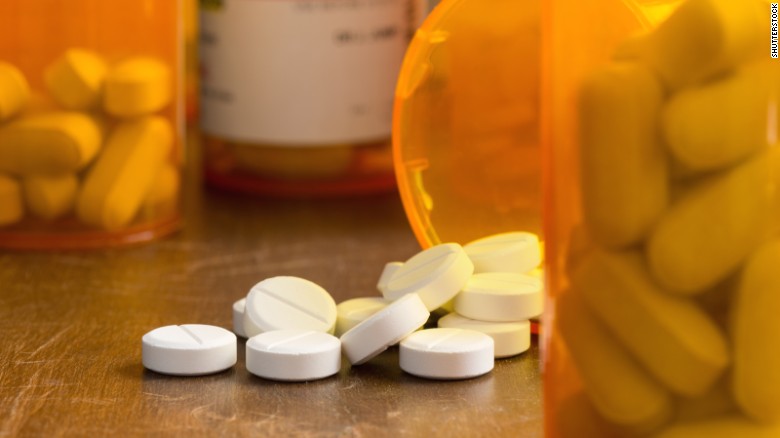 Cluster of patients struck with rare amnesia
1728 - John Gay's The Beggar's Opera was first performed at Lincoln's Inn Fields Theatre, London.
1802 - John Beckley became the first Librarian of Congress.
1845 - Edgar Allan Poe's "The Raven" was published for the first time in the "New York Evening Mirror."
1861 - In America,
Kansas
became the 34th state of the Union.
1924 - R. Taylor patented the ice cream cone rolling machine.
1940 - The W. Atlee Burpee Seed Company displayed the first tetraploid flowers at the New York City Flower Show.
1962 - Warner Bros. Records signed Peter, Paul & Mary.
1987 - "Physician's Weekly" announced that the smile on the face of Leonardo DaVinci's Mona Lisa was caused by a "...facial paralysis resulting from a swollen nerve behind the ear."
2014 - Archaeologists announced that they had uncovered what they believed to be the oldest temple in Roman antiquity. The temple was found at the Sant'Omobono site in central Rome.
DAILY SQU-EEK
1.
The Chocolate Expo
Jan 29, 2017
Maritime Aquarium
Norwalk, CT
Willy Wonka jipped you on the golden ticket, but Oompa Loompas freak you out anyway. What now? The Chocolate Expo is an exponentially growing event that features chocolate-flavored everything. Wading through aisles of vendors and delicious opportunities, you'll stumble upon straight up chocolate, chocolate-covered foods like bacon, pickles and twinkies, fondue mountains and anything else you can conjure up in your imagination.
Tickets and further info:
Tickets
2.
2017 Topeka Boat and Outdoor Show
Come to the show and learn to cast, and to catch and release some catfish. There is no license requirement, its stocked with fish and they will be open every day of the show. The show boasts one of the largest displays of boats for sale under one roof. The family friendly event has something for every outdoor enthusiast, including hunting, fishing, outfitters, and camping exhibits. Hours: Fri 1pm-8pm; Sat 10am-7pm; Sun 11am-4pm
further info:
2017 Topeka Boat and Outdoor Show
Caffeine
increases the power of aspirin and other painkillers, that is why it is found in some medicines.
In ancient times
strangers shook hands to show that they were unarmed.
Strawberries and cashews
are the only fruits whose seeds grow on the outside.
Avocados
have the highest calories of any fruit at 167 calories per hundred grams.
The Earth
gets 100 tons heavier every day due to falling space dust.
Due to earth's gravity
it is impossible for mountains to be higher than 15,000 meters.
Everything
weighs one percent less at the equator.
For every extra kilogram
carried on a space flight, 530 kg of excess fuel are needed at
lift-off.


Pictures of the day
BLUE MARBLE, 2017
"That's here. That's home. That's us." Carl Sagan

knit
thanks, Sandy
knit
knit
thanks, Linda
knit
knit
- VALENTINE'S DAY


crochet,
newborn - 1 yr
thanks, Amber
crochet
crochet
thanks, Emily
crochet
crochet
- VALENTINE'S DAY


RECIPE
thanks, Sara
CROCKPOT RECIPE
SWEETS
thanks, Helen
CRAFTS
thanks, lyn
Self Portrait Collage
PUZZLE
Orange Stripe Fish Jigsaw Puzzle
QUOTE
CLEVER
I may be fraid2fly (silly me), but I know that flying is the safest form of travel!
EYE OPENER