DIANE'S CORNER ... Celebrate the International Day of Acceptance
Word of the Day
Definition:

(adjective) Working or spreading harmfully in a subtle or stealthy manner.

Synonyms:
pernicious, subtle
Usage:

He appeared to be recovering, but the insidious disease soon reappeared in his other organs
Idiom of the Day
—

A mistake made unintentionally or unknowingly and without the intention of causing harm; a mistake that anyone might have made in similar circumstances.
History
Harry S. Truman Announces His Point Four Program (1949)
As the fourth point of his presidential inauguration address in 1949, Truman announced what became known as his Point Four Program—the US policy of technical assistance and economic aid to less-developed countries. Such assistance, mainly in agriculture, public health, and education, was provided through contracts with US business and educational organizations.
Federico Fellini (1920)
After collaborating on screenplays with Roberto Rossellini in the 1940s, Italian Federico Fellini turned from writing to directing films. His movies earned international acclaim, and a number of them won Academy Awards, including La Strada, 8 ½, and Amarcord. Filmed in color starting in 1965, his movies became a celebration of life, with its beauties and grotesqueries, as well as an exploration of Fellini's dream life. His wife starred in several of his films.
Inauguration Day (United States)
From 1789 until 1933, the day on which the newly elected
president of the United States
began his term of office was March 4. The day was changed to January 20 when the
20th Amendment to the Constitution
was passed in 1933. At noontime, the
chief justice of the United States Supreme Court
administers the oath of office to the president, who then delivers an Inaugural Address. This is followed by a colorful Inauguration Parade through the streets of Washington, D.C.
What Could that Huge Wave in Venus' Atmosphere Reveal about the Mysterious Planet?

Venus is blanketed in a thick layer of clouds that stretch 40 miles above the planet's surface. This atmosphere shields the planet from view, making it difficult for astronomers to understand much about Earth's neighbor.
READ MORE:
What's causing that massive wave in the atmosphere of Venus?
1841 - The island of Hong Kong was ceded to Great Britain. It returned to Chinese control in July 1997.
1885 - The roller coaster was patented by L.A. Thompson.
1937 -
Franklin Delano Roosevelt
became the first U.S. President to be inaugurated on January 20th. The 20th Amendment of the
U.S.
Constitution officially set the date for the swearing in of the President and Vice President.
1952 - In Juarez, Mexico, Patricia McCormick debuted as the first professional woman bullfighter from the
United States
.
1953 - "Studio One" became the first television show to be transmitted from the
United States
to Canada.
1958 - Elvis Presley got his orders to report to duty from the
U.S.
Army. He was allowed a 60-day deferment so he could finish the film "King Creole."
1985 - The most-watched Super Bowl game in history was seen by an estimated 115.9 million people. The San Francisco 49ers defeated the Miami Dolphins, 38-16. Super Bowl XIX marked the first time that TV commercials sold for a million dollars a minute.
1986 - New footage of the 1931 "Frankenstein" was found. The footage was originally deleted because it was considered to be too shocking.
2002 - Michael Jordan (Washington Wizards) played his first game in Chicago as a visiting player.

The Wizards beat the Bulls 77-69.
DAILY SQU-EEK
IF YOU ARE BORN ON JANUARY 20
You are an excellent communicator but you have a quick temper. Your sometimes self-absorbed nature is a little intimidating. The
20th January birthday zodiac sign
is Aquarius. Your astrological symbol is the Water Bearer.
You will fight for the rights of your friends or family and will do so without hesitation or thought. You are a caring and thoughtful person. You are
not afraid of a challenge. You both have this way of charming people than you become a magnet. Either would do well in public speaking. People feed off your very energy.
George Burns, Stacey Dash, Carol Heiss, Lorenzo Lamas, David Lynch, Bill Maher, Skeet Ulrich, David Lynch, Evan Peters, Fareed Zakaria
1.
.
3.
Banksy - Our January Artist
...

all pics were done by Banksy.
Robert E. Lee
(1807–1870) was an American general known for commanding the
Confederate
Army of Northern Virginia
in the
American Civil War
from 1862 until his surrender in 1865. Lee was a top graduate of the
United States Military Academy
and an exceptional officer and
military engineer
in the
United States Army
for 32 years. When
Virginia seceded
from the
Union
in April 1861, Lee followed his home state. After a year as senior military adviser to President
Jefferson Davis
, Lee took command of the main field army in 1862 and soon emerged as a shrewd tactician and battlefield commander. After the war, Lee supported President
Andrew Johnson
's program of
Reconstruction
and intersectional friendship.
This Guy is Crocheting Food Hats and It's Awesome
knit
, newborn - 24 mths
thanks, Emily
knit
knit
thanks, Judith
knit
i have knit this hat several times, it hugs to the head and has a vintage look.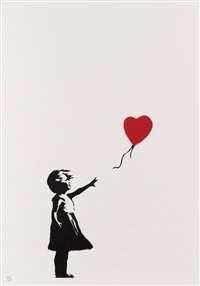 crochet
thanks, Mindy
crochet
crochet
crochet
crochet
- VALENTINE'S DAY
thanks, Doris
RECIPE
thanks, Shelley
CROCKPOT RECIPE
Honey Garlic Ch
icken Wings
SWEETS
thanks, Joanne
ADULT COLORING
CRAFTS
thanks, Emma
CHILDREN'S CORNER
... art
PUZZLE
Orchid Lady Slipper Jigsaw Puzzle
QUOTE
"As I get older, I just prefer to knit. "
―
Tracey Ullman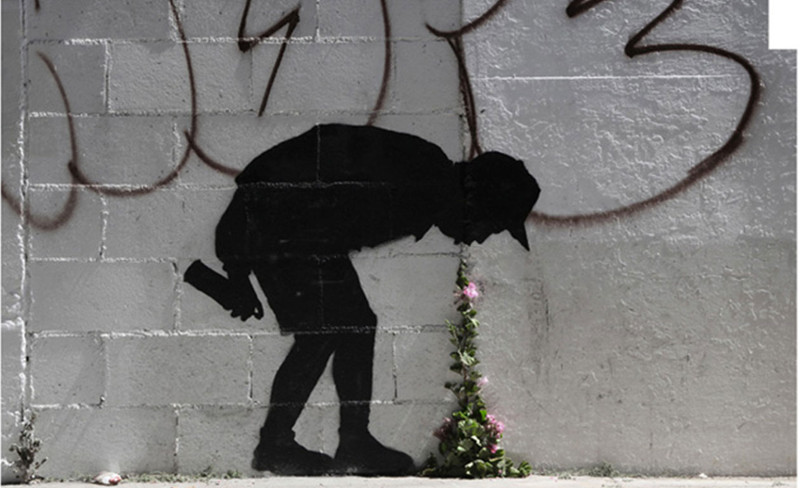 CLEVER
EYE OPENER
What Expiration Dates Really Mean
"Sell-By."

This number is for the store, letting employers know how long a certain product can stay on the shelf. You should buy the food item before this date passes to ensure it's fresh.

"Best if Used Before/By."

This date helps specify when a product is at its peak freshness. It does not indicate the safety of the item. Buy and use before this date for best quality.

"Use-By."

These dates indicate when a product will start deteriorating in quality and flavor. (Again, it's not a safety guide!) Again, it's best to buy and use products before this date for best quality, but consuming the product a few days late won't kill ya.

Closed or coded dates.

These are packing codes that track the product when it is being shipped. These codes are typically a series of numbers and letters that indicate dates and times the container was filled, and places of manufacture. (They look something like this: 045B97 April 11, 2008.) They should not be interpreted as "use-by" dates.
Food Rules—Your Action Plan
Set it right.

Make sure the fridge is set at or below 40 and the freezer is set at 0 degrees Fahrenheit. If your cooling dial doesn't have exact temperatures noted, place a thermometer in the center of the refrigerator overnight for an accurate reading.

Unpack promptly.

After you get back from the grocery store, refrigerate or freeze perishables or pre-cooked foods within two hours to avoid spoiling.

Eat it or freeze it.

Food safety experts suggest consumers eat or freeze meat within two days of purchasing. The reason? Raw meat is typically kept around 30 degrees Fahrenheit in the store, while refrigerators at home are typically set around 40 degrees (so veggies wont freeze)!

Don't let it linger.

Don't eat sliced produce, meat, poultry, and eggs if they've been left out for more than two hours. The same goes for milk—while it may last for five days past its sell-by date in the fridge, it will quickly spoil if it's not kept cold. And remember! Whole cooked dishes and leftovers can go bad too, so it's best to chuck that leftover chinese after three or four days in the fridge.

Trust your judgment.

Make sure to use expiration dates as a guide rather than relying solely on the numbers.It's ultimately up to us to figure out when food is no longer fresh and edible. (Yep, that means giving those week-old cold cuts a good whiff.