DIANE'S CORNER ... Celebrate

Beer Can Appreciation Day
Beer, we're all familiar with it. There are advertisements for it on TV, it's a hallmark of gatherings on the tailgate and the quintessential go to for after-work relaxation. With its ancient heritage and pedigree, beer has been produced, sold, and bottled by cultures all over the world since time out of mind. During that time, different methods of bottling it have been discovered, and making each vintage stand out from the rest has been paramount. Beer Can Appreciation Day is here to remind you of the artistry and talent that goes into those simple aluminum cans that hold this precious elixir of life.
Beer has been one of the staples of health and diet for thousands of years, and there are those who say that access to beer is one of the reasons that the slaves of Egypt were able to build those huge pyramids. The ability to preserve calories and not rot cannot be underestimated! While back then the beverage was held in clay vessels, the container of choice today is the aluminum can. This tradition was first started in 1935, and on the heels of it came a never ending parade of varieties of labeling.
From the serious to the comical, there's no limit to what a label might contain. Beer can collectors all over the world have built sizable collections demonstrating the length and scope of artistic talent of beer can designers all over the world. It's not just the art either! The technical innovations that have changed over the ages are also appreciated, from the first cans that had to be opened with a church key to modern cans that can be popped with just a pull of the thumb. That delightful hiss is always there to herald in the beginning of a great afternoon.
thanks for the funnies, jane
Word of the Day
Definition:

(noun) A dealer in men's furnishings.

Synonyms:

clothier

Usage:

The young boy excitedly entered the haberdasher's shop, ready to purchase his first suit.
Idiom of the Day
—

To be or feel obliged to do something because it is morally correct or required by one's sense of duty or integrity, even if one does not desire to do so. Primarily heard in US.
History
California Gold Rush Begins (1848)
In 1848, the same year California became a part of the US, another major event in the state's history occurred. While establishing a sawmill for John Sutter, James W. Marshall discovered gold and touched off the California gold rush. The gold-rush miners, known as forty-niners, came in droves, spurred by the promise of fabulous riches from the so-called Mother Lode, and San Francisco became a boom town.
John Belushi (1949)
Belushi was an American comedian, actor, and musician. He started out with the Second City comedy troop in his hometown of Chicago, Illinois, in 1971, achieved national recognition in
National Lampoon's Lemmings
in 1973, and joined
Saturday Night Live
as an original cast member in 1975. He also starred in several films, including
Animal House
and
The Blues Brothers
, before dying of a drug overdose in 1982.
Bermuda Festival
The winter season on the island of Bermuda brings on a schedule of performing arts events known as the Bermuda Festival, which began in 1976. Yehudi Menuhin was instrumental in organizing the first festival and performed on its 20th anniversary in 1996. Offerings include theater, dance, opera, classical, and modern music performances from around the world.
Illinois Boy Is Youngest Patient to Receive Artificial Heart
An 11-year-old Illinois boy has become the youngest recipient of an artificial heart, which will help sustain his life until he gets a heart transplant match.
READ MORE:
Illinois boy is youngest patient to receive artificial heart
1899 - Humphrey O'Sullivan patented the rubber heel.
1908 - In England, the first Boy Scout troop was organized by Robert Baden-Powell.
1922 - Christian K. Nelson patented the Eskimo Pie.
1935 - Krueger Brewing Company placed the first canned beer on sale in Richmond,
VA
.
1952 - Vincent Massey was the first Canadian to be appointed governor-general of Canada.
1965 - Winston Churchill died at the age of 90.
1985 - Penny Harrington became the first woman police chief of a major city. She assumed the duties as head of the Portland,
Oregon
, force of 940 officers and staff.
1961 - Bob Dylan arrived in New York City. He made his professional singing debut when he opened for John Lee Hooker at Gerde's Folk City on April 11.
1962 - Brian Epstein signed with the Beatles as their manager and began to direct their image away from leather jackets. He led them toward a smarter stage presentation, with matching suits and bows to the audience.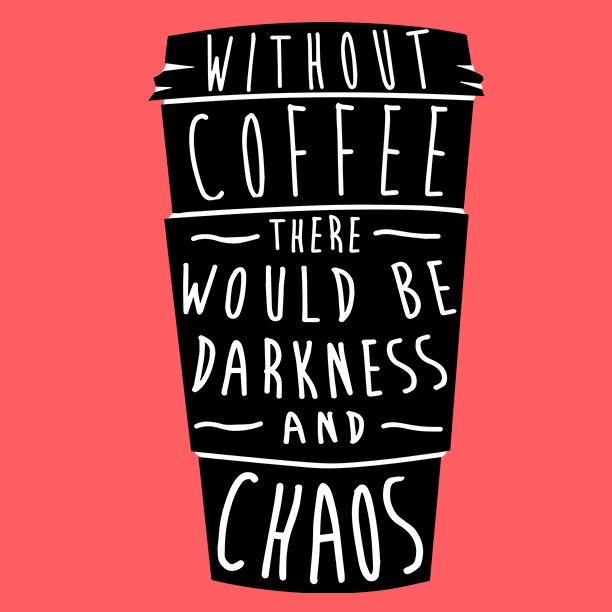 DAILY SQU-EEK
If You Were Born Today, January
24:
Multi-talented and diverse, you are an interesting person who can draw upon both creative and logical sides of the brain equally. Others find you funny, great for advice, and extremely perceptive. Always interested in how people tick, you are a natural psychologist. You are security-minded but although you don't like too much change, you do require stimulation in your day to day affairs. Many of you hold more than one job. Famous people born today: Desmond Morris, Mary Lou Retton, John Belushi, Oral Roberts, Neil Diamond, Nastassja Kinski, Warren Zevon.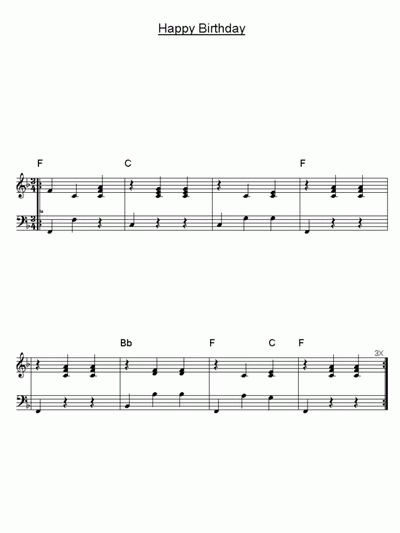 READERS INFO
1.
33rd Annual North American Snow Festival
Feb 3, 2017 at 6:00 PM - Feb 4, 2017 at 11:59 PM
Live Music

Yard Games

Food & Retail Vendors

More to announced
We're teaming up with

Porterhouse Presents

this year and we're taking things up a BIG notch! With 20 years of experience collaborating to organize award winning music, food and fundraiser events, Porterhouse is bringing the first ever party to the new Cadillac Commons. You can expect lots of new events and family entertainment!
Dance like never before with over 1000+ wireless 3 channel LED lit up headsets with Silent Disco Presents offering fun Teen and Adult dance parties with a special Prince & Bowie Tribute, the top hits of the 80's, 90's and current pop hits!
Old School Arcade, Yard Games, Tipis, Winter Story Time, Hot Chocolate, Smores and more on the Plaza for youth and all ages!
OTHER NEW EVENTS INCLUDE –

Friday Night Snowmobiler's Ball and Kick off Concert, Saturday's 1st Annual Winter Beer and Music Festival, Snow Drone Demos, Tethered Hot Air Balloon & Dog Sled Rides, Outdoor Movies at The Pavilion, Frozen Princess Tea Party, Nighttime Silent Disco Glow Blowing, Citywide After-parties, Food Truck Rally featuring wood fired foods, BBQ, Pizza and Paella,

& MORE!
2.
Susan B. has so many interests: crafting, recycling, new ideas all the time.
Pictures of the day
Hydnellum ferrugineum
is a species of
tooth fungus
in the family
Bankeraceae
. The fungus fruits on the ground singly or in clusters in
conifer forest
, usually in poor or sandy soil.
Fruit bodies
are somewhat top-shaped, measuring 3–10 cm (1–4 in) in diameter.
knit
knit
thanks, Sheri
thanks, Adele
knit
knit
- VALENTINE'S DAY
thanks, Dawn
crochet
thanks, Phyllis
crochet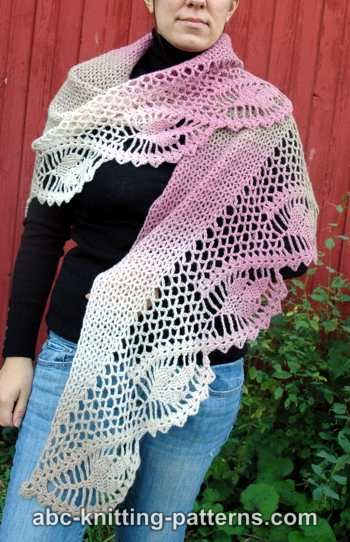 Dawn in the Woods Shawl
crochet
, 6 - 12 mths
crochet
crochet
- VALENTINE'S DAY
thanks, June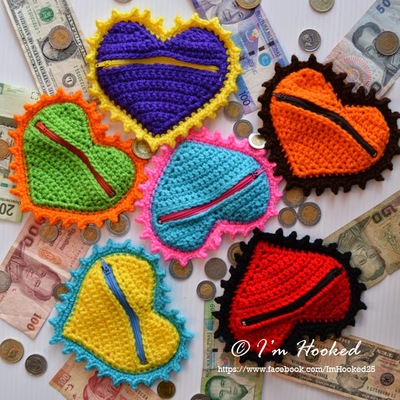 Crochet Heart Coin Purse
RECIPE
Bread Sticks
- 2 ingredients
Ingredients
1 package frozen puff pastry, defrosted until firm but not too thawed out
1/2 cup grated parmesan cheese, divided
Preparation
Preheat oven to 400°F. Lay pastry dough horizontally so that the longer sides are up and down. Sprinkle with parmesan cheese. Cut into 1/2-inch thick slices Twist the strips and place them 2 inches apart on a parchment-lined baking sheet. Sprinkle with remaining cheese. Bake for 10 minutes or until the bread sticks are golden brown.
CROCKPOT RECIPE
SWEETS
thanks, Sara
ADULT COLORING
CRAFTS
Bookmark
CHILDREN'S CORNER
... maze
PUZZLE
Lion Bamboo Jigsaw Puzzle
thanks, Carol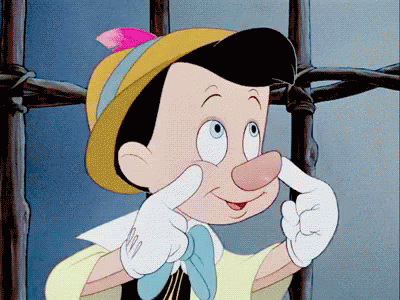 CLEVER
...
Household Cleaning
Unclog a sink with DIY Drano
Drop a couple of Alka-Seltzer tabs down a clogged drain and follow it with one cup of distilled vinegar. Turn your hot water tap on full force and flush the clog away!
EYE OPENER
thanks, elaine
The pic below shows two islands facing each other silently. These are not ordinary islands. They are located in the Bering Straits. They belong to two Super Powers - Russia and USA and represent two different days of the calendar at any given time because the international date line passes through them.

They are just 2.4 km apart from each other.

The bigger one called Big Diomede with an area of 29 km2 and no population, belongs to Russia and is part of Siberia - 25 km from main land.

International Date Line is about 1.8 km east of this island.

The smaller one is called Little Diomede with an area 7.3 km2, a population of 170, and belongs to the USA and is part of Alaska - 25 km from main land.

International Date Line is about 0.6 km west of this island.

On a clear day, looking at Big Diomede from Little Diomede - one can see 'tomorrow' as the time difference between the two islands is exactly 24 hrs.