DIANE'S CORNER ... Celebrate Celebration of Life Day
GUERRILLA CROCHET PHOTOS
Word of the Day
Definition:

(noun) One whose interests center on the home.

Synonyms:

stay-at-home

Usage:

He was not merely a homebody, but a true agoraphobic who lived in fear of the outside world.
Idiom of the Day
—

A list or collection of tasks or jobs one has been requested to perform or undertake, especially household duties or jobs, given to a person by his or her spouse or romantic partner.
History
Johan August Strindberg (1849)
Strindberg was a master of the Swedish language and an innovator of dramatic and literary styles. He achieved renown with the novel The Red Room, in which he satirized hypocrisy in Swedish life. It helped initiate Swedish realism and revealed his remarkable style, which he developed in an impressive assortment of novels, plays, stories, histories, and poems.
Dinagyang
The Dinagyang is a dancing-in-the-streets carnival on the island of Panay in Iloilo City, Philippines, held a week after the
Ati-Atihan
in Kalibo and the Sinulog in Cebu. Like these festivals, Dinagyang venerates the
Santo Niño
, or Holy Infant. In
Iloilo
(pronounced EE-lo-EE-lo) the participation of tribal groups adds to the festival's color, but, unlike the exuberant Kalibo crowds, the spectators in Iloilo are quiet.
Over Half of Primates Now Facing Extinction, New Report Says
A new report reveals that primates are facing an impending "extinction crisis," with 60% of all primates now at risk of extinction.
READ MORE:
Over half of primates now facing extinction, new report says
1666 - Shah Jahan, a descendant of Genghis Khan and Timur, died at the age of 74. He was the Mongul emperor of India that built the Taj Mahal as a mausoleum for his wife Mumtaz-i-Mahal.
1874 - A patent was issued to Samuel W. Francis for the spork.
1879 - James Shields began a term as a
U.S.
Senator from
Missouri
. He had previously served
Illinois
and
Minnesota
. He was the first Senator to serve three states.
1930 - In New York, excavation began for the Empire State Building.
1938 - "Our Town," by Thornton Wilder, was performed publicly for the first time, in Princeton,
NJ
.
1947 - KTLA, Channel 5, in Hollywood,
CA
, began operation as the first commercial television station west of the Mississippi River.
DAILY SQU-EEK
1.
2.
33rd Annual North American Snow Festival
3. WE'RE SO PROUD FOR YOU
A co-writer received this seal in the mail earlier this week.
CONGRATULATIONS WHITE HOUSE CARD
Nice embossed seal and message:
Congratulations on your 50th wedding anniversary. An enduring marriage like yours is truly golden. Your support for each other through the joys and challenges of your half century together is an inspiration to us all.
We send our best wishes to you on this wonderful occasion.
Sincerely,
Barack Obama
Michelle Obama
FOR YOU AND YOUR HUSBAND'S
50TH WEDDING ANNIVERSARY, PATTY ...
HIP, HIP, HOORAY and CONGRATULATIONS
Pictures of the day
The
3DO Interactive Multiplayer
is a
home video game console
platform developed by
The 3DO Company
. Conceived by entrepreneur and
Electronic Arts
founder
Trip Hawkins
, the 3DO was not a console manufactured by the company itself, but a series of specifications, originally designed by
Dave Needle
and
R. J. Mical
of New Technologies Group, that could be licensed by third parties. Despite a highly promoted launch and a host of cutting-edge technologies, it was discontinued in late 1996, three years after its first release.
knit
knit
knit
knit
knit
- VALENTINE'S DAY
thanks, Sheri
crochet
crochet
thanks, Nicki
crochet
crochet
crochet
- VALENTINE'S DAY
RECIPE
CROCKPOT RECIPE
SWEETS
- VALENTINE'S DAY
thanks, Maria
Two-ingredient strawberry fudge
Strawberry fudge is simple and easy to throw together with this two-ingredient recipe. This dish is sweet and full of strawberry flavor. We cut our fudge into heart shapes, but you can easily cut it into squares as well.
Yields 8 x 8-inch dish
Ingredients:
12 ounces white chocolate, melted
1 container whipped strawberry frosting
Sprinkles (optional)
Directions:
Line an 8 x 8-inch baking dish with parchment paper, and set it aside.
To a medium mixing bowl, add the melted white chocolate and whipped strawberry frosting. Stir until completely combined.
Stir a few sprinkles into the chocolate-frosting mixture, if desired.
Add the mixture to the prepared pan, and refrigerate for at least an hour before cutting.
ADULT COLORING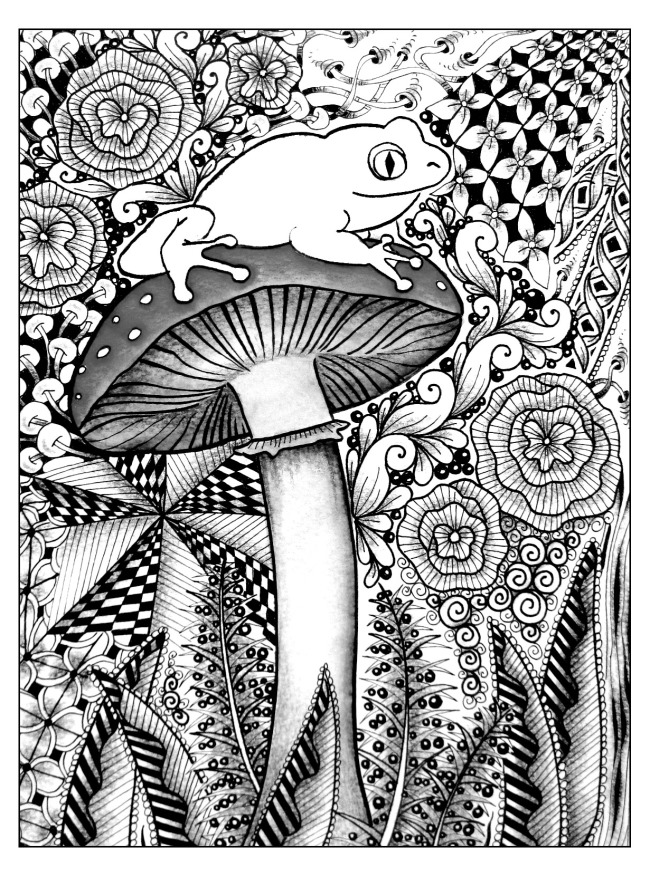 CHILDREN'S CORNER
... crafts
PUZZLE
Tulip Orange Jigsaw Puzzle
QUOTE
CLEVER
EYE OPENER