DIANE'S CORNER ... Celebrate World Lupus Day
Imagine being bothered by sunlight, being covered in a rash, suffering fatigue, mouth sores, kidney and joint problems, as well as experiencing substantial hair loss and the swelling of lymph nodes. Sounds awful, doesn't it? World Lupus Day was created to help us understand that this seemingly random grab bag of symptoms is actually a debilitating, chronic autoimmune disease suffered by approximately 5 million people worldwide, with 1.5 million of them living in the United States alone. In short, lupus causes the immune system to become overactive, creating antibodies that attack healthy tissue causing pain, inflammation and damage in a given part of the body. Although lupus can be fatal, there is currently no known cure. Sadly, a large majority of people have little to no idea about lupus, often confusing it with arthritis, a much less serious disease. Many people have no idea lupus even exists until they themselves or somebody they know is diagnosed with it. This is the problem World Lupus Day was created to combat.
The History of World Lupus Day
World Lupus Day was created by Lupus Canada in 2004 to raise awareness of this little-known disease that can have devastating effects on sufferers and their families. It was organised by lupus organisations from thirteen countries, who called for their governments to increase funding for research, provide better patient services, increase epidemiological data and raise awareness. Ever since then, the day has been observed in an increasing amount of countries all over the world. A high profile supporter of World Lupus Day is musician and philanthropist Julian Lennon, who is a Global Ambassador. Other celebrities who have made sizable contributions to the Lupus Association of America are Daniel Radcliffe, Lady Gaga and Ian Harding.


Word of the Day
Definition:
(adjective) Softening and soothing, especially to the skin.
Synonyms:
demulcent, salving, softening
Usage:
In the winter, she applied emollient cream to her hands to prevent the skin from cracking.
History
| Mother's Day (United States) | |
| --- | --- |

The setting aside of a day each year to honor mothers was the suggestion of Anna M. Jarvis of Philadelphia, Pennsylvania, whose own mother had died on May 9, 1906. She held a memorial service and asked those attending to wear white carnations—a gesture that soon became a tradition. By 1914, President Woodrow Wilson had proclaimed a national day in honor of mothers, and some people still wear carnations on the second Sunday in May—pink or red for mothers who are living and white for those who have died.
| Space junk roulette: What are the odds of being hit? | |
| --- | --- |

This past week, the fall from space of an out-of-control Russian spacecraft into the Pacific Ocean relied on fairly good odds that no one would be hurt by debris raining down from the sky. We got lucky this time; but is beating the odds the best way to ensure safety from space junk?
READ MORE:
1840 - Mormon leader Joseph Smith moved his band of followers to
Illinois
to escape the hostilities they had experienced in
Missouri
.
1869 - Central Pacific and Union Pacific Rail Roads meet in Promontory,
UT
. A golden spike was driven in at the celebration of the first transcontinental railroad in the
U.S.
1872 - Victoria Woodhull became the first woman nominated for the
U.S.
presidency.
1908 - The first Mother's Day observance took place during a church service in Grafton,
West Virginia
.
1924 - J. Edgar Hoover was appointed head of the Federal Bureau of Investigation.
1930 - The Adler Planetarium opened to the public in Chicago,
IL
.
1962 - Marvel Comics published the first issue of "The Incredible Hulk."
1986 - Navy Lt. Commander Donnie Cochran became the first black pilot to fly with the Blue Angels team.
1999 - The Cezanne painting "Still Life With Curtain, Pitcher and Bowl of Fruit" sold for 60.5 million.
2002 - Dr. Pepper announced that it would be introducing a new flavor, Red Fusion, for the first time in 117 years.
2013 - In New York, NY, crane operators hoisted the final pieces of the spire atop One World Trade Center (formerly called the Freedom Tower).
55, Today
Bono (Paul David Hewson)
69, Today
Donovan
(born
Donovan Philips Leitch in England)
Singer/songwriter Donovan had hits in the 1960s like "Catch the Wind"
and "Sunshine Superman." He was inducted into the Rock and Roll Hall
of Fame in 2012. He had polio as a kid, which is the reason for the limp
he has today.
DAILY SQU-EEK
If You Were Born Today, May 10
You are a giver, yet a go-getter--ambitious, but always considerate of others. You instinctively understand that change is necessary for growth, even though you do hold on to traditions, habits, and people. Romantic at heart, you love deeply and often permanently. You are strong at networking and promotion. Highly intelligent, you constantly feed your mind with new information. Famous people born today: Fred Astaire, Bono, John Wilkes Booth, Sid Vicious, Gina Philips.
Picture of the day
Bridging the Gap
A Kashmiri man pulls a sledge meant to ferry tourists across a bridge in the mountain town of Sonamarg, India. Sajad Rafeeq was visiting the popular destination with friends when they encountered roads blocked by heavy snowfall. Rafeeq saw this man and other locals providing transport with the sledges and, climbing down from his car, captured the shot with frozen hands. "It was very cold, and the temperature was very low, but these people still worked in these harsh conditions to earn a living," he writes.
knit
knit
knit
knit
crochet
crochet
crochet (must register)
Hearts Aligned Necklace
crochet
crochet
RECIPE
Shepherd's Pie – A Five-Star Vegan Version!
1 T. extra-virgin olive oil
5 cloves garlic, minced
1 red bell pepper, chopped
1 green bell pepper, chopped
2 c. crushed tomatoes
1/4 t. salt
1/8 t. black pepper
1 tin black beans
1 tin chick peas
1 tin lentils
3 c. mashed potatoes
1/4 t. paprika
2 T. vegetable ghee
Heat the oil, then add 2 of the cloves of garlic and saute for 1 minutes. Add the ppepper and saute for 4 minutes, then add 3/4 c. of the tomatoes and the salt. Cook uncovered for 3 minutes.
Meanwhile, in a bowl, mash the beans with the remaining garlic and tomatoes – but don't puree them – then pour into an oiled casserole dish. Top with the mixture from the skillet, then spoon the mashed potatoes on top. Dot with ghee to taste, and sprinkle with paprika. Bake uncovered for 25 minutes.
Notes:
You can jazz things up by adding some roasted garlic or fresh rosemary to the mashed potatoes, or heat things up by adding some of my exciting chili powder (start with 1 t.) or simply using hot paprika, if you like it a little milder. Hey! Don't let me stop you from being creative! But really, this dish is worth the effort. And if, like me, you live alone, this will make some wonderful hot single lunches or dinners to store in the freezer.
CROCKPOT RECIPE
stephanie o'dea
I don't like to buy in bulk. It annoys me to have more than I can house, and I'm constantly trying to shove this or that in some closet or cabinet to get it out of my way and then I forget what I have.
I like to have a bunch of meat in the freezer, and I guess you can never have too much toilet paper, but I have to admit that when two bags of honey roasted peanuts were brought home instead of one I was perturbed.
Anyhow, like any normal person faced with an imagined surplus of honey roasted peanuts, I breaded chicken.
Because that makes sense.
--the

equivalent

of 4 breasts of chicken pieces (I thawed my meat for this, because I assumed that I was going to bread the chicken. I ended up just dumping the topping in because I wasn't in the mood for slimy hands. Which means frozen chicken would work just fine. Unless you want the sliminess and go for the breading.
--1 cup of whole honey roasted peanuts, chopped
--1 t barbecue rub pepper blend (or 1/2 t pepper; 1/2 t

itallian

seasoning, and then some rosemary)
--1/4 t red pepper flakes
--Spray the inside of your crock with cooking spray
--chop up peanuts, and mix with the dry spices
--mix apple juice with the

tobasco

sauce and pour on top
cook on low for about 6 hours--I used little breast tenderloins that were thawed, so it only took about 4 hours. If your pieces are thicker and are frozen, it will be a longer cooking time.
Adam and the kids liked this. The peanuts were very sweet and the

tobasco

and the chili flake flavor was drowned out. Adam added more

chili

flakes to his dish.
I didn't like it. The flavor was fine, but I had a weird textural problem with the peanuts. I gave it a good effort, then ate frozen yogurt for dinner after the kids were in bed.
PUZZLE
CHILDREN'S CORNER
... coloring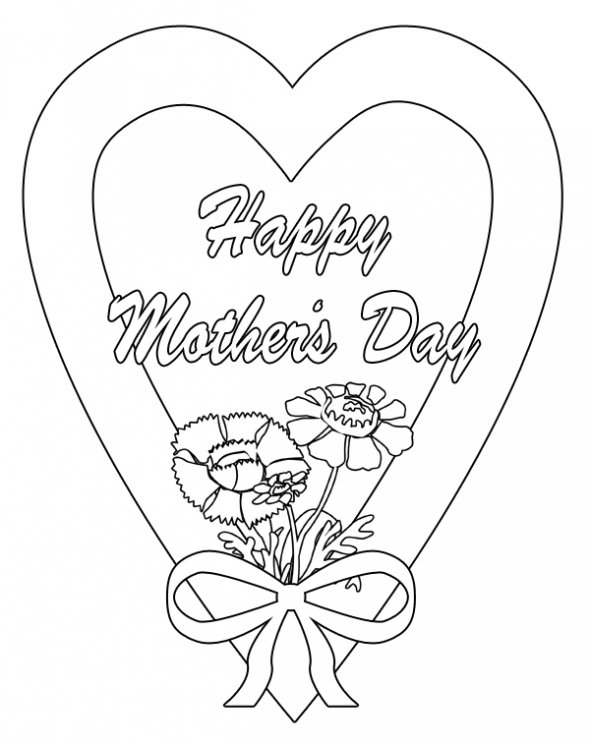 CRAFT
3-Ingredient Rose Petal Sugar Scrub
happiness is homemade

I like to save money whenever I can, and I also like to use products with natural ingredients (and no yucky stuff that I can't pronounce!), so saving money by making my own all-natural bath and beauty products is a no brainer. Lately I've been partial to this spa inspired rose petal sugar scrub that made a great re-use of one of my birthday gifts.

It all started a few weeks ago when

The Bouqs

sent me this

gorgeous

bouquet of flowers for

my birthday

. All of the flowers from The Bouqs are shipped directly from their eco-friendly sustanable farm, and this bouquet was packaged with water gel on the flower stems, so upon arrival they were as fresh as can be. This arrangement is the

Desperado

(original sized), and it was simply incredible.

The roses were a creamy white with stunning bright magenta tips, accented by wispy purple dianthus. I have to say that this was one of my most favorite flower arrangements I've ever received, so I was really excited that my flowers lasted for a full week before finally starting to wilt. I was headed out to the compost bin with my 10-day old droopy flowers when it occurred to me that I could dry the pretty petals and incorporate them into a sugar scrub.

I removed the heads of the roses and spread the petals out on a wire rack for a couple of days until they dried out. As the petals dried they took on a purple-pink gradient hue that I can't get enough of.

To make the sugar scrub, start with 1 cup of dried rose petals.

Pulse the petals in a food processor until they become teeny tiny flakes.

Combine the crushed petals with 2 cups of sugar, 2/3 cup

coconut oil

and 6-8 drops of your favorite essential oil for fragrance (optional) –

lavender

,

lemon

and

vanilla

all blend nicely with the light rose scent.

Mix well and then spoon into a storage container. This recipe makes about 16-18 ounces of sugar scrub, so it fits nicely into a pint sized mason jar. Just add a cute fabric jar topper and a ribbon, and it would make a wonderful gift idea!

This scrub turns every bath or shower into a luxurious spa experience, and it leaves your skin silky smooth!




QUOTE


















NOAA RECENTLY DISCOVERED A RARE POCKET SHARK IN ONE OF THEIR OWN HOLDING TANKS! IT'S ONLY A BABY, SO WHERE ARE HIS PARENTS?!
---

NOAA (the National Oceanic and Atmospheric Administration) recently discovered a rare Pocket Shark in one of their own holding tanks!

Mark Grace of NOAA says that the shark was likely picked up on a collection boat off the coast of Louisiana. This specimen is a recently born shark pup which has scientists asking:

Where are the parents?

Amazingly, this little pocket shark is the only the second Pocket Shark ever found. The last one was found hundreds of miles away near the Peru in South America—and that was 36 YEARS AGO!

"This record of such an unusual and extremely rare fish is exciting, but its also an important reminder that we still have much to learn about the species that inhabit our oceans," -Mark Grace of NOAA Fisheries

NOAA explains what they

found

:

The pocket shark we found was only 5 and a half inches long, and was a recently born male," said Mark Grace of NOAA Fisheries' Pascagoula, Miss., Laboratory, lead author of the new study, who noted the shark displayed an unhealed umbilical scar. "Discovering him has us thinking about where mom and dad may be, and how they got to the Gulf. The only other known specimen was found very far away, off Peru, 36 years ago."



How To Say

Coffee in

Tagalog

: kape















EYE OPENER
THE FASCINATING REASON WHY LADYBUGS ARE CALLED THAT
today i found out

Ladybugs, sometimes known as Ladybirds and less commonly Lady Beetles, are a rarity in the insect world in that they're one of the few creepy crawly insects we as a species don't actively dislike, due to their habit of eating the things that destroy our crops. But just how did this little insect get such a strange name?

To start, while many members of the Coccinellidae family are colloquially known as "ladybugs" in a number of places in the states, technically speaking they aren't considered to be true bugs. It's more fitting to instead refer to them as beetles. While it's certainly true that ladybugs possess several key qualities that bugs share, to be classified as a true bug, a given insect must also possess

"sucking, beak-like mouth parts and go from egg to nymph, to adult, with no larva stage".

The ladybug neither has the correct mouth parts nor skips the larval stage, so can't fall under this category. Instead it is, as mentioned previously, a member of the beetle family, a group of insects characterised by hard "

shell-like

" exteriors that often hides a set

of delicate wings

.

However, the interesting part here isn't the "bug" part of "ladybug" name or the "bird" part of the other common name- "ladybird", with these being somewhat obvious in their origins. The less obvious part is why these tiny voracious beetles have the word "lady" in their name. At first glance, there doesn't appear any particular reason why this should be the case; the beetles don't seem to possess any qualities associated with the fairer sex.

It turns out, the ladybug isn't named for any particular female trait it possesses. Rather, it is named for a specific lady- the Virgin Mary.

Why? This isn't precisely known. One of the leading theories is that the name came about as a result of the ladybug's bright red shell, which is not too dissimilar from the

red cloak Mary

is often pictured wearing in biblical paintings. There's also an old European legend that states that farmers many hundreds of years ago prayed to the Virgin Mary asking for help to save them from the pests devouring their crops and in return she sent a swarm of tiny beetles bearing her trademark coat to eat them.

In truth, ladybugs are known to dine almost exclusively on insects we humans consider pests, like aphids, something old timey farmers without pesticides or other easy-means of keeping their crops protected from destructive creatures were no doubt incredibly thankful for. Since back in those days it was common to thank God for almost any good fortune, it's not hard to see how this legend popped up, and perhaps this gratefulness really did contribute to the name.

Whatever the case, as it turns out, people believing the ladybug was a gift from God (or Mary) is supported by the fact that almost every European country ended up coming up with a name for the beetle that

linked back to God or Mary

. For example, in Germany, the word for ladybug is "Marienkäfer" which translates to "Mary's Beetle"; in France, one common name is "la bete a bon Dieu" which roughly means "God's animal" while in Russia a popular name "Bozhya korovka" which translates to "God's little cow", no doubt referring to the beetles' spots which are not unlike the kind you'd find on certain cows. In fact, one of the alternate early names for the beetle, before "ladybug" or "ladybird" in English was "ladycow".

The earliest mention of the word "ladybird", referring to the beetle, is noted by the Oxford English Dictionary to have occurred in 1674 in a dictionary of sorts covering southern English words. It was noted in that work that, at that time, a common slang term for the "little spotted beetle commonly called the Lady cow, or Lady-bird" was "bishop", further demonstrating the strong association people had with these beetles and their religion.