DIANE'S CORNER ... Celebrate
International Nurses Day
It all began in 1953, when Dorothy Sutherland, an official with the U.S. Department of Health, Education and Welfare, contacted President Dwight D. Eisenhower proposing he proclaim a "Nurses' Day". However, he did not approve her proposal at that time. The International Council of Nurses has celebrated on May 12th since 1965. May 12th is an important date to all nurses, as it is the anniversary of the birth of Florence Nightingale, who is widely considered the founder of modern nursing. In January 1974, this day was finally officially made International Nurses Day. Each year since then, ICN prepares and distributes something called the International Nurses' Day Kit which contains educational and public information materials, for use by nurses everywhere.
Because this day is all about celebrating nurses' endless contributions to society, take this opportunity to show a nurse who has taken care of you how much you appreciate him or her. As with most gestures of appreciation, whatever you decide to do need not be grand or cost much money. Sad as it is, many people neglect to thank their nurses at all, seeing them only as robots who only know how to follow the doctor's orders, so every little way to say a simple "thank you" will definitely make that nurse's day. If you are feeling especially grateful for the way a certain nurse took care of you (fed you, brought you a blanket, cleaned vomit off of you, monitored your vital signs, made sure you were getting the right pills, changed your wound dressings, helped you get to the bathroom, let you cry on his or her shoulder, or any of the hundreds of other things nurses do), today is the day to show that gratitude. So take a trip down to the hospital with a box of chocolates, a nice bottle of wine, or anything else you think that particular nurse might like. Some people, after having spent months in the hospital with a serious condition, decide to order pizza or cake for the entire medical team that was looking after them, a gesture that that team is guaranteed to remember you for forever, if you should decide on it. However, as mentioned before, it's the thought that counts the most. A nurse's main goal is to help you get through treatment and get better, so just knowing he or she succeeded is a reward in itself.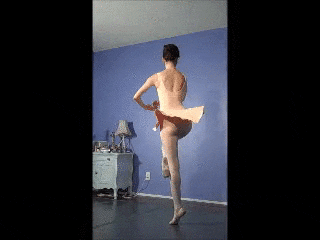 Word of the Day
Definition:
(adjective) Shining radiantly; resplendent.
Synonyms:
effulgent, radiant, beaming
Usage:
Standing by the edge of the sea, they witnessed a refulgent sunset.
History
| Dante Gabriel Rossetti (1828) | |
| --- | --- |

Rossetti was a British painter, poet, and founding member of the Pre-Raphaelite Brotherhood, an association of painters who aimed to combat the shallow conventionalism of academic painting and revive the fidelity to nature and the vivid realistic color that they considered typical of Italian painting before Raphael. Although Rossetti found some financial success as a painter, his lasting reputation rests upon his poetry.
Henry Lee Higginson, who established the Boston Symphony Orchestra in 1881, believed that "concerts of a lighter kind of music" should be presented in the summer. People began to refer fondly to these summer concerts as "the Pops," a name which became official in 1900. The Boston Pops tailors its programs around American music and musicians, medleys of popular songs, and familiar movements of classical works. Outside of its official concert season at Symphony Hall, where it performs through May and June, the Pops also tours the United States.
| Order Pizza, Burgers, and More Directly from Google Search Results | |
| --- | --- |

There are a lot of things you can get at the top of a Google search, including the weather, flight times, and currency conversions. Now Google is adding food delivery to the roster. When you search Google for food on your phone, you'll see an option to place an order.
READ MORE:
1888 - Charles Sherrill of the Yale track team became the first runner to use the crouching start for a fast break in a foot race.
1897

-
1800-1900 year old fossil of "girl of Yde" found in Drente, Netherlands
1937 - Britain's King George VI was crowned at Westminster Abbey.
1965 - "Satisfaction" was recorded by the
Rolling Stones
.
1977 - "Hotel California" earned a gold record for the Eagles.
1978 - The National Oceanic and Atmospheric Administration announced that they would no longer exclusively name hurricanes after women.
2002 - Former
U.S. President Carter
arrived in Cuba for a visit with Fidel Castro. It was the first time a U.S. head of state, in or out of office, had gone to the island since Castro's 1959 revolution.
DAILY SQU-EEK
If You Were Born Today, May 12
Personable, friendly, caring, and charming, you are a thoughtful person and can put yourself into almost anyone's shoes. Funny and witty, you have a true way with words and can be quite excellent at writing, promotion, advertising, and the like. You are also good at managing money and coming up with money-making ideas. You are versatile, yet stable and secure. Famous people born today: Florence Nightingale, Katharine Hepburn, Tom Snyder, Yogi Berra, Tony Hawk, Mary Kay Ash, Emilio Estevez.
Picture of the day

A

carpenter ant

(

Camponotus

sp.) worker drinking water, as found in

Kibaha, Tanzania

. Ants of this

genus

are

indigenous

to many forested parts of the world and build nests inside

wood

, chewing out galleries with their

mandibles

. These foragers, unlike

termites

, do not feed on the wood; rather, they eat parts of dead insects or substances derived from other insects.
Waterfall of the Gods
"Although the days are short in Iceland in February, the sun remains low on the horizon while it's up," writes Ed Graham. This allows six to eight hours of shooting in a beautiful golden light—if the weather cooperates. Here, the winter sun falls on Iceland's Goðafoss, or Waterfall of the Gods, one of the largest in the country. To achieve this shot, Graham made a hazardous climb. "The bare surface of the rock was slick from refrozen mist from the falls," he writes. "I got as close to the edge as I dared."
RECIPE
CROCKPOT RECIPE
stephanie o'dea
PUZZLE
CHILDREN'S CORNER
... coloring
QUOTE
How To Say

Coffee in

Russian

: кофе
CLEVER
EYE OPENER