DIANE'S CORNER ... Celebrate Eat What You Want Day
Word of the Day
Definition:
(noun) A device, such as a formula or rhyme, used as an aid in remembering.
Synonyms:
aide-memoire
Usage:
The students came up with a mnemonic to help themselves remember the colors of the rainbow.
History
| Frederick Russell Burnham (1861) | |
| --- | --- |

Burnham was an American adventurer whose outdoorsmanship helped inspire the founding of the international scout movement. He was born on an Indian reservation to a missionary family and became a horseback messenger for Western Union Telegraph Company at age 13 and soon after a scout and tracker. After two decades of ranging in the Southwest and Mexico, he moved to Africa to become the British army's chief of scouts during the Boer War.
These three consecutive days in May mark the feasts of St. Mammertus, St. Pancras, and St. Servatus. In the wine-growing districts of France, a severe cold spell occasionally strikes at this time of year, inflicting serious damage on the grapevines; some in rural France have believed that it is the result of their having offended one of the three saints, who for this reason are called the "frost saints." French farmers have been known to show their displeasure over a cold snap at this time of year by flogging the statues and defacing the pictures of Mammertus, Pancras, and Servatus.
| Crab car drives sideways, parks in tiny space | |
| --- | --- |

As cities continue to grow at a dizzying rate, commuters are constantly battling ever-increasing congestion on the roads and a lack of parking, just to get to work. But now a team of German engineers have come up with an ingenious solution -- a "flexible" electric vehicle cable of shrinking, driving sideways (think like a crab) and turning on a dime.
READ MORE:
0330 - Constantinople, previously the town of Byzantium, was founded.
1910 - Glacier National Park in
Montana
was established.
1927 - The Academy of Motion Picture Arts and Sciences was founded.
1949 - Siam changed its name to Thailand.
1997 - Garry Kasparov, world chess champion, lost his first ever multi-game match. He lost to IBM's chess computer Deep Blue. It was the first time a computer had beaten a world-champion player.
1998 - A French mint produced the first coins of Europe's single currency. The coin is known as the euro.
DAILY SQU-EEK
If You Were Born Today, May 11
You are gifted, talented, and well-respected. You are not fond of others telling you what to do, so a position in which you lead others or you are your own boss suits you best. You are independent but also thrive in partnership. While you are reliable, hard-working, practical, and solid overall, your emotions can be quite contradictory. A perfectionist at heart, your calm exterior can sometimes hide a worrying nature.Famous people born today: Salvador Dali, Natasha Richardson, Martha Quinn, Phil Silvers, Cory Monteith.
Peaceful Outlook
It took three days for Abdullrahman Almalki to capture the moment he wanted from this vantage near the city of Ta'if in Saudi Arabia. Almalki used a tripod and a remote shutter release to achieve a meditative image encompassing the lighted highway, clouds, and stars.
Muldoon lived alone in the Irish countryside with only a pet dog for company. One day the dog died, and Muldoon went to the parish priest and asked, 'Father, my dog is dead. Could ya' be saying' a mass for the poor creature?'
Father Patrick replied, 'I'm afraid not; we cannot have services for an animal in the church. But there are some Baptists down the lane, and there's no tellin' what they believe. Maybe they'll do something for the creature.'
Muldoon said, 'I'll go right away Father. Do ya' think $5,000 is enough to donate to them for the service?'
Father Patrick exclaimed, 'Sweet Mary, Mother of Jesus! Why didn't ya tell me the dog was Catholic?
knit
knit, newborn - 6 mths
knit
knit
knit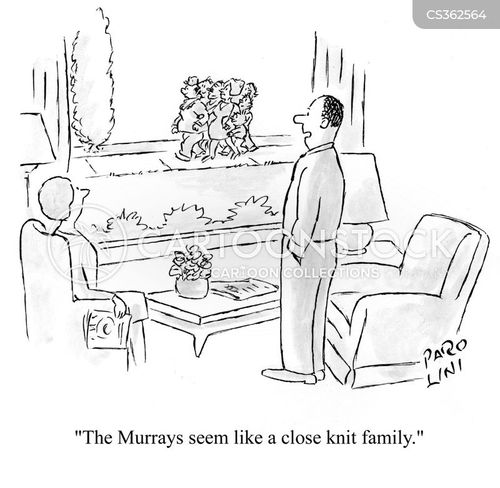 crochet
RECIPE
Yield: 8 slices
Warm a 10″ cast iron or similar oven-safe skillet over a medium low flame. Place the pancetta in the pan and cook until crisp, turning occasionally, about 7 minutes. Remove from heat and drain on paper towels.
Drain excess fat from pan, leaving just enough to form a thin layer. Add the sliced spring onions and asparagus and saute until tender, about four to five minutes.
Preheat broiler.
While the asparagus and onions cook, whisk together the eggs. Add both cheeses and the half teaspoon salt. Roughly chop the pancetta and add that to the egg and cheese mixture.
Pour the egg mixture over the asparagus and spring onions. Stir quickly to combine everything.
Let frittata set on the stove over medium low heat until nearly firm, about 12-15 minutes.
Once the surface is nearly set, place under broiler for one or two more minutes, just enough to brown.
CROCKPOT RECIPE
stephanie o'dea
PUZZLE
CHILDREN'S CORNER
... craft
QUOTE
How To Say

Coffee in

Korean

: keopi
CLEVER
An elderly man goes into a brothel and tells the Madam he would like a young girl for the night. Surprised, she looks at the ancient man and asks how old he is.
'I'm 90 years old,' he says.
'90?' replies the woman. 'Don't you realize you've had it?'
'Oh, sorry,' says the old man. 'How much do I owe you?'
EYE OPENER