Celebrated from sundown today until sundown May 25th A
n ancient grain harvest festival, the holiday has been identified since biblical times with the giving of the Torah
on Mount Sinai.
DIANE'S CORNER .. Celebrate Towel Day
Whether you're a fan of high-tech, circuitry-enhanced towels with more features, bells and whistles than a supercomputer, or if your towel of preference is a simple, old-fashioned fabric hug, all that matters is that your towel never leaves your side.
Word of the Day
Definition:
(adjective) Having or showing penetrating mental discernment; clear-sighted.
Synonyms:
sagacious, sapient
Usage:
She was much too perspicacious to be taken in by such a spurious argument.
History
| Star Wars Is Released (1977) | |
| --- | --- |

After its release in 1977, Star Wars became a worldwide pop culture phenomenon, spawning two film sequels and three prequels as well as myriad novels, video games, and comic books. The films, which grossed over $4 billion, chronicle Luke Skywalker's quest to help the rebels defeat an evil empire and iconic villain Darth Vader.
This day can be traced back to April 15, 1958, when the Conference of Independent African States was held in Accra, Ghana. On May 25, 1963, 31 independent African countries met to form the Organisation of African Unity, changing the name and the date of what is now African Liberation Day. In 1999, the group reorganized into the African Union. Today, observances include marches, parades, rallies, and conferences, focusing on celebrating freedom from colonialism, educating people about the progress of the African liberation movement, and speaking out against oppression.
| Stone Tools Older than Man Found | |
| --- | --- |

Stone tools that are older than man have been found — suggesting that our ancient ancestors were already skilled toolmakers before they evolved into humans. In a discovery which could rewrite the history books, archaeologists working in north-western Kenya found sharp cutting tools which hate to 700,000 years before the first members of the genus homo emerged.
READ MORE:
585 BC - The first known prediction of a solar eclipse was made in Greece.
1844 - The gasoline engine was patented by Stuart Perry.
1925 - John Scopes was indicted for teaching the Darwinian theory in school.
1935 - Babe Ruth hit his final homerun, his 714th, and set a record that would stand for 39 years
1968 - The Gateway Arch, part of the Jefferson National Expansion Memorial in St. Louis,
MO
, was dedicated
1981 - Daredevil Daniel Goodwin scaled Chicago's Sears Tower, while wearing a "Spiderman" costume, in 7 1/2 hours.
1992 - Jay Leno debuted as the new permanent host of NBC's "Tonight Show."

1996 - In Nimes, France, Cristina Sanchez became the first woman to achieve the rank of matador in Europe.
2001 - Erik Weihenmayer, 32, of Golder,
CO
, became the first blind climber to reach the summit of Mount Everest.
2008 - NASA's
Phoenix Mars Lander
landed in the arctic plains of Mars.
DAILY SQU-EEK
If You Were Born Today, May 2
5
You are a witty, humorous, talkative person. Under the chatty or sociable surface, you are a lot more serious than you appear. In fact, you never take anything at face value. You consider yourself unusual, and most people agree! You are highly imaginative with fantastical dreams and ideas. Famous people born today: Robert Ludlum, Mike Myers, Anne Heche, Karen Valentine, Cillian Murphy.
Picture of the day

Trithemis annulata

, or violet dropwing, is a species of

dragonfly

which is found in most of Africa, in the Middle East and the Arabian Peninsula, and is increasing its range in southern Europe. As the larvae develop rapidly, this highly adaptable species can breed in temporary bodies of water.
Pure Life
Laborers work among the dust and debris at a brick field in Kolkata, India. "Men and women work together every day to earn some money for their family," writes Shibasish Saha,.
RECIPE
CROCKPOT RECIPE
stephanie o'dea
PUZZLE
CHILDREN'S CORNER
.. coloring
QUOTE
CRAFT
HOW TO MAKE DIY CONFETTI STICKS
—Large, clear straws (about 1/2″ wide)
—Stapler
—Confetti
—Glue
—Glitter
1. Take your straw and staple one end closed. Try to get it as close to the opening as possible while still being secure.
2. Fill up the open end of the straw with confetti. Depending on the size straw you are using, just make sure the confetti pieces can fit!
3. Staple the other end closed, just like in Step 1.
4. Brush on some glue in a thin layer on each side, making sure to cover the staple.
5. Dip each end in the color glitter of your choice.
Ta-da! It's that easy! You can fill up a glass vase to display your sticks, or even wrap some up with ribbon if you want to give it as a gift!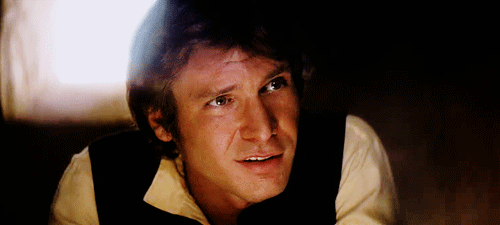 "Good Morning" in 

Anglo-Saxon (England) - God morgen
CLEVER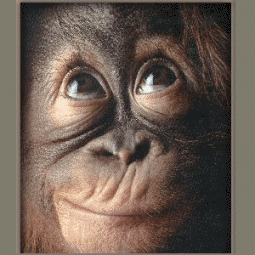 EYE OPENER