DIANE'S CORNER .. Celebrate Lindy Hop Day
It's an energetic dance that originated in black communities in Harlem, in New York City. If you want a true experience, try to seek out a venue with live big-band jazz. It's fun, frenetic, occasionally frenzied, and is likely to leave you exhausted, but don't worry: you only need to do it once every year. Some say the name commemorates Charles Lindbergh's 1927 'hop' across the Atlantic in a plane – the first time that feat was accomplished alone – but let's hope he wasn't doing this dance when he was at the controls!
Word of the Day
Definition:
(verb) To anticipate and dispose of effectively; render unnecessary.
Synonyms:
rid of, eliminate
Usage:
Her discovery of an old wedding dress in the attic obviated the need for her to buy a costume for the party.
A blonde man is in the bathroom and his wife shouts: "Did you find the shampoo?"
He answers, "Yes, but I'm not sure what to do; it's for dry hair, and I've just wet mine."
History
An American actor and enduring icon of rugged masculinity, Wayne is best known for playing the archetypal Western hero in films like Stagecoach, The Alamo, andRio Bravo. He appeared in some 250 films before his work in True Grit earned him his first—and only—Academy Award. An outspoken supporter of conservative political causes, notably America's role in Vietnam, Wayne also appeared in a number of war films, including The Green Berets.
Georgia Independence Day celebrates the republic's brief period of independencefrom Tsarist Russia from May 26, 1918, until its forced incorporation into the Soviet Union in 1922. Georgia declared its independence from the former Soviet Union on April 9, 1991, but the national holiday commemorates the country's original independence earlier in the century.
| Brain Implants Gives New Life To a Paralyzed Man | |
| --- | --- |

A man who is paralyzed from the neck down has had a chip implanted in his brain that allows him to control a robotic arm with his thoughts. Erik Sorto, has been paralyzed for over 10 years and now he can lift his own drink to mouth using a brain-controlled robotic arm.
READ MORE:
1896 - The Dow Jones Industrial Average appeared for the first time in the "Wall Street Journal."
1959 - The word "Frisbee" became a registered trademark of Wham-O.
1975 - American stuntman Evel Knievel suffered severe spinal injuries in Britain when he crashed while attempting to jump 13 buses in his car.
1977 - George H. Willig was arrested after he scaled the South Tower of New York's World Trade Center. It took him 3 1/2 hours.
1994 -
Michael Jackson
and Lisa Marie Presley were married in the Dominican Republic. They were divorced in January of 1996.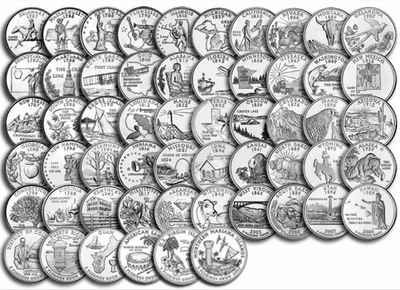 1998 - The United States Senate approved legislation that allowed the U.S. Mint flexibility on how the mandatory inscriptions on the Washington quarter could be placed. H.R. 3301 allowed the mandatory inscriptions to be moved to the front of the quarter for the 50 States Circulating Commemorative Coin Program.
Born, 1923
DAILY SQU-EEK
If You Were Born Today, May 2
6
You are very insightful and often help others to better understand themselves. Artistically gifted, you have a real creative bent in addition to general "smarts". You are exceptionally hard working and quite ambitious as well--a combination that virtually guarantees success. Famous people born today: John Wayne, Peter Cushing, Helena Bonham Carter, Peggy Lee, Miles Davis, Stevie Nicks.
Staring at the Sun
A meerkat family warms up at sunrise in Oudtshoorn, South Africa. "Shortly after waking up, a meerkat family—also called a gang or mob—will warm in the sun to harvest energy for the day," writes Clemens Capek. The animals are normally shy, but one family in the area became accustomed to humans in close proximity, allowing Capek to capture them in their natural surroundings.
A blonde man goes to the vet with his goldfish.
"I think it's got epilepsy," he tells the vet.
The vet takes a look and says, "It seems calm enough to me."
The blonde man says, "Wait, I haven't taken it out of the bowl yet."
knit
knit
Two blonde men find three grenades and they decide to take them to a police station.
One asks: "What if one explodes before we get there?"
The other says: "We'll lie and say we only found two."
A woman phoned her blonde neighbor man and said: "Close your curtains the next time you & your wife are having sex.
The whole street was watching and laughing at you yesterday."
To which the blonde man replied: "Well the joke's on all of you because I wasn't even at home yesterday."
RECIPE
Roasting green beans in the same pan as a tender pork roast infuses the vegetables with the rich flavor of the meat, tempered by a tangy touch of Dijon mustard for good measure.
Makes 4-6 servings
1 2-to-3-pound boneless pork loin roast
kosher salt
freshly ground black pepper
1 teaspoon vegetable oil
3 teaspoons Dijon mustard, divided
1 pound green beans, rinsed and trimmed
Preheat the oven to 400˚F.
Sprinkle the pork loin on all sides with salt and pepper.
Heat a large, high-sided skillet or sauté pan over medium-high heat and add the oil, swirling to cover the bottom of the pan.
Add the pork loin and brown on all sides, about 3-4 minutes per side.
Transfer the pork loin to a rimmed baking sheet and brush with 1 teaspoon Dijon mustard.
Roast the pork loin for 15 minutes.
Toss the green beans with a pinch of salt and pepper and 1 teaspoon Dijon mustard.
After the pork has cooked for 15 minutes, add the green beans to the baking sheet, placing them evenly around the pork.
Roast for 15 minutes more, until a thermometer inserted into the thickest part of the pork loin reads 145˚F and the green beans are roasted and crispy in spots.
Let the pork sit for five minutes before slicing and serving.
A blonde man spies a letter lying on his doormat.
It says on the envelope "DO NOT BEND ".
He spends the next 2 hours trying to figure out how to pick it up.
CROCKPOT RECIPE
stephanie o'dea
A blonde man's dog goes missing and he is frantic.
His wife says "Why don't you put an ad in the paper?"
He does, but two weeks later the dog is still missing.
"What did you put in the paper?" his wife asks.
"Here boy!" he replies.
CRAFT
A blonde man shouts frantically into the phone, "My wife is pregnant and her contractions are only
two minutes apart!"
"Is this her first child?" asks the Doctor.
"No!" he shouts, "this is her husband!"
PUZZLE
A blonde man is in jail. The guard looks in his cell and sees him hanging by his feet.
"Just WHAT are you doing?" he asks.
"Hanging myself," the blonde replies.
"The rope should be around your neck" says the guard.
"I tried that," he replies, "but then I couldn't breathe."
CHILDREN'S CORNER
... coloring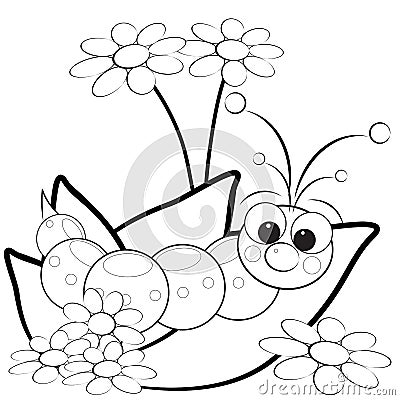 An Italian tourist asks a blonde man: "Why do scuba divers always fall backwards off their boats?"
To which the blonde man replies: "If they fell forward, they'd still be in the boat."
QUOTE
"Good Morning" in 

Apache [Jicarilla] (Arizona U

SA) - Daanzhonl da
CLEVER
EYE OPENER
Minimalist Illustrations To Make You Smile