DIANE'S CORNER ... Celebrate Star Wars Day
Star Wars, an epic space opera written and directed by George Lucas, premiered in 1977 and became an almost instant cult classic. Even today, almost 40 years later, Star Wars remains one of the most financially successful films of all time. The franchise it began remains the most successful one of all time, earning over 2.5 billion dollars since the release of the first film. However, the money it's earned over the years is hardly the most impressive aspect of Star Wars. As famous film critic Roger Ebert put it: "Like The Birth of a Nation and Citizen Kane, Star Wars was a technical watershed that influenced many of the movies that came after."
Star Wars was a real game-changer, beginning a new era of special effect-packed motion pictures bursting with excitement, adventure and imagination that appealed enormously to younger audiences as well as older ones. Many of today's most acclaimed film directors, such as Peter Jackson, Ridley Scott, Christopher Nolan and James Cameron, cite Star Wars as a great influence on their careers. Star Wars has also had enormous cultural impact on other areas besides filmmaking, including politics–the Reagan Administration's Startegic Defense Program was mockingly nicknamed "Star Wars". As recently as 2013, President Barack Obama used the phrase "Jedi mind meld" to describe what some people were expecting him to do on his opposition to make them accept his ideas.
sign the petition here:
Word of the Day
Definition:
(verb) To make soft, usually by steeping in liquid, and cause to disintegrate as a result.
Synonyms:
soften
Usage:
The stale bread was left to macerate in a bowl of milk for a few hours.


History
| Bartolomeo Cristofori (1655) | |
| --- | --- |

Scholars believe that though Cristofori was employed as the custodian of musical instruments at the court of Prince Ferdinand de' Medici, he was hired for the position largely because of his other talent—inventing instruments. His most successful creation was the pianoforte, which, unlike the harpsichord, varies the volume of its sound depending on the force with which its keys are struck. He is thus generally regarded as the inventor of the piano.
This day formerly observed the birthday of Emperor Hirohito of Japan (1901-1989), who was the world's longest ruling monarch. Today this day is celebrated as Greenery Day (Midori-no-Hi) with parades featuring elaborate floats, paper lanterns, traditional Japanese costumes, and fireworks. People also mark the day by planting trees and with other activities centered around the appreciation of nature.
| This Beetle's Butt Is Basically a Machine Gun | |
| --- | --- |

Ever heard of the bombardier beetle? It's aptly named: When threatened, the beetle doesn't just excrete deadly chemicals. It actually mixes them up in an internal chamber, then fires the reaction off as a near-boiling, high-speed spray from its rear end.
READ MORE:
DAILY SQU-EEK
If You Were Born Today, May 4
You are hard working, and somewhat of a perfectionist. Stability and security are especially important to you, and many of the choices you make in life are driven by the desire to achieve these things. As a people person, you tend to feel that life is much better when shared. You are excellent at promoting cooperation and creating harmony. Famous people born today: Audrey Hepburn, Randy Travis, Lance Bass, Will Arnett, Alexander Gould.
Picture of the day

The

earliest reliably dated photograph of people

, taken by

Louis Daguerre

one spring morning in 1838 from the window of the Diorama, where he lived and worked. It bears the caption

huit heures du matin

(8 a.m.). Though it shows the busy

Boulevard du Temple

, the long exposure time (about ten or twelve minutes) meant that moving traffic cannot be seen; however, the

bootblack

and his customer at lower left remained still long enough to be distinctly visible. The building signage at the upper left shows that the image is laterally (left-right) reversed, as were most

daguerreotypes

.
Fan Girls
"We all know that sound it makes when you yell into a fan," writes Kate Parker. Parker had volunteered to take a friend's children outside after an early dinner out. "This was shot in July in Georgia," she writes. "Lots of restaurants have these huge fans outside in case anyone is looking to sweat while they eat. [As] soon as the girls saw the fan, they were drawn right to it." Parker recalled doing this herself as a child. "It is universal. I knew I wanted to capture that moment ... yelling freely, with the wind blowing their hair, and just being kids."
crochet
RECIPE
Tofu Lettuce Wraps With Cashew Sauce
First, squeeze the excess liquid from the tofu by placing it between two large dinner plates. You can weight the top plate by stacking a couple bowls on top. Let it drain for 1/2 hour. Discard excess liquid that has accumulated on the plate.
While the tofu drains, prepare the dipping sauce. In a food processor, combine the cashews, oil and water. Process until the cashews become cashew butter. This should take a couple minutes. Once the cashews are buttery, add the lime juice, vinegar, tamari, honey, and chili paste. You may need to scrape the bottom of the bowl to ensure even mixing of the ingredients.
Next, dice the tofu into small cubes.
To build the wraps, line one lettuce leaf with about 8 cubes of tofu (this will vary depending on the size of your lettuce leaf.) Follow with two slices of avocado, a sprinkling of shredded carrot, and a couple spoonfuls of the cashew sauce. Finish with mint, cilantro and radish sprouts for garnish. Serve with more cashew sauce on the side for dipping.
CROCKPOT RECIPE
stephanie o'dea
CRAFT
CHILDREN'S CORNER
.. coloring
PUZZLE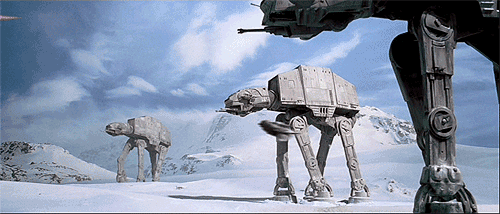 QUOTE
Diapered 2 Year Old DJ
By Sumitra
Oratilwe Hlongwane, a.k.a. DJ AJ, has become a viral phenomenon in South Africa with a dedicated fan following of thousands. But here's the twist – he's actually a two-year-old kid! While he can barely speak, the incredibly talented toddler can work a DJ console like a pro.
CLEVER
Do the Hair Wrap
EYE OPENER