DIANE'S CORNER ... Celebrate Biographers Day
Biographies dominate the publishing industry's bestseller lists. However biographical writing has not always enjoyed such popularity, and biographical conventions have evolved considerably over the centuries.
The modern style of biography originated in the eighteenth-century and is most closely associated with James Boswell, who undertook an extraordinary biography of his charismatic companion Samuel Johnson – poet, journalist, critic, and writer of the first English dictionary.
Warm, expansive, uncompromising, and exhaustively detailed, Boswell's 'Life of Samuel Johnson' established a new way of writing biography and shaped the emergence of the biography format that is popular today.
Word of the Day
Definition:
(verb) To change into bone; to become set in a rigidly conventional pattern.
Synonyms:
rigidify, petrify
Usage:
It takes millions of years for organic remains to ossify and turn into fossils.
History
| The First Academy Awards (1929) | |
| --- | --- |

The Academy of Motion Picture Arts and Sciences was formed in 1927 by Louis B. Mayer and others to raise the standards of film production, and its first Academy Awards were presented not long after. Hosted by actor Douglas Fairbanks and director William C. DeMille, the first Academy Awards ceremony recognized individuals who had made outstanding film achievements in 1927 and 1928. The gold-plated statuettes given to awardees are popularly known as "Oscars."
| Tamara de Lempicka (1898) | |
| --- | --- |

Tamara de Lempicka was a Polish painter whose bold artistic style epitomized the cool, sensual side of the Art Deco movement. Following her first major show, in Milan, Italy, de Lempicka emerged as the most fashionable portrait painter of her generation among the aristocracy, painting duchesses and grand dukes and socialites. She relocated to the US in 1939 and soon became a favorite artist of Hollywood's stars.
The original Maifest in Hermann, Missouri, was a children's festival founded in 1874. The festival was revived in 1952 as a German ethnic festival for people of all ages. Held the third weekend in May, the festival offers German folklore, songs, music, and food in celebration of the arrival of spring. Black beer, cheese, sausage, crackers, and bratwurst are served, and there are band concerts and musical shows.
| Denver Zoo Penguins Go "Extinct" For Endangered Species Day (yesterday) | |
| --- | --- |

The Denver Zoo is highlighting the 10th anniversary of Endangered Species Day with a disappearing act by their penguins. On Friday, the zoo's African penguins will "vanish" for two short periods as part of a larger, national effort to exemplify the threat of extinction.
READ MORE:
1770 - Marie Antoinette, at age 14, married the future King Louis XVI of France, who was 15.
1866 - The
U.S.
Congress authorized the first 5-cent piece to be minted.
1920 - Joan of Arc was canonized in Rome.
1946 - "Annie Get Your Gun" opened on Broadway.
1965 - Spaghetti-O's were sold for the first time.
1975 - Japanese climber Junko Tabei became the first woman to reach the summit of Mount Everest.
1985 - Michael Jordan was named Rookie of the Year in the
NBA
.
1988 - A report released by Surgeon General C. Everett Koop declared that nicotine was addictive in similar was as heroin and cocaine.
78 Today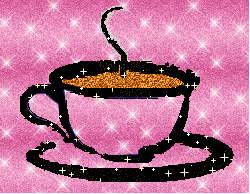 DAILY SQU-EEK
If You Were Born Today, May 1
6
Exceptionally talented in the creative arts, including music, you are very able to focus your energies enough to make a success out of yourself in the arts. Your personality is colorful, yet somewhat reserved and very poised. At times you can be so one-track minded that you can get into a rut. Charming and romantic by nature, you are likeable and personable. Famous people born today: Liberace, Janet Jackson, Megan Fox, Henry Fonda, Pierce Brosnan, Debra Winger, Tori Spelling.
Picture of the day

Levi P. Morton

(1824–1920) was an American politician who served as

Representative

from

New York

, the

22nd Vice President of the United States

, and later the

31st Governor of New York

. Morton held a variety of odd jobs, including as a teacher, clerk, and merchant, before unsuccessfully running for the 45th

Congress

in 1876. He ran again, successfully, in 1879, serving until 1881, when he was made

Minister to France

. Four years after returning from Europe, Morton became

Benjamin Harrison

's running mate in the

1888 election

. After Harrison's election the two were frequently at odds, and when the incumbent ran for a second term, he chose

Whitelaw Reid

over Morton. Morton, meanwhile, was elected Governor of New York in 1895, serving for two years before becoming a real estate investor.
Piercing Faith
A believer pierces his face during the Hindu festival of Charak Puja in West Bengal, India. "The rituals of Charak Puja, a way to show the miracle of God, are unique and, at times, a little risky," writes Avishek Das, getting such a shot had its difficulties. "People are in a hurry to complete the exercise soon, and huge mass gatherings are there," he writes.
Modern Luncheon Mats
Game of Thrones Dragon Egg
crochet
RECIPE
CROCKPOT RECIPE
stephanie o'dea
PUZZLE
CRAFT
Paint Chip Magnets
~
If you don't already have pantone chips you're going to want to get some to make your own "candy" magnets. Adhere them to cardboard cut to size and finish them off with paper glaze. These were used on filing cabinets, but I think they would be fantastic on a refrigerator to help your children learn their colors.
QUOTE
HOW CAN A RIVER BE UNDERWATER?
ANATOLY BELOSHCHIN IS A PHOTOGRAPHER WITH A PASSION FOR DIVING. HE TRAVELED TO THE YUCATAN IN MEXICO FOR A PHOTO SHOOT. WHAT HE DISCOVERED WAS UNBELIEVABLE!
MYSTERIOUS UNDERWATER RIVER
CENOTE "ANGELITA"
From land, Angelita looks like any an ordinary swimming hole. It's not until you dive almost 100 feet that the underwater river becomes exposed.
Angelita is a cenote. A cenote is a deep sinkhole formed from the collapse of limestone bedrock that exposes groundwater underneath.
Cenotes are connected to subterranean bodies of water, and often have vast underwater cave systems.
RIVER FORMING
Overtime, the deep sinkholes of the cenotes have become filled with fresh rain water.
Were it not for a diver in the photos, you would never realize the river is underwater. Rather, it looks like a nighttime photo shoot of a beautiful river.
How To Say

Coffee in

Spanish

: café
CLEVER
thanks, heide
EYE OPENER
thanks, heide