DIANE'S CORNER .... Celebrate Amnesty International Day
Amnesty International is probably the most well-known human rights group in the world. The international organisation was founded in 1961 by a British lawyer and works on a number of human rights causes including ending the death penalty, ensuring free trials and for the release of political prisoners and prisoners of conscience. These are people imprisoned for non-legal reasons, such as their religion or ethnicity. At Christmas, Amnesty International organizes a greetings card campaign, where supporters send Christmas cards to political prisoners and prisoners of conscience, to remind them that they are not forgotten.
Amnesty International Day is a chance to do your bit by attending a local meeting, making a donation, signing a petition or writing a letter of hope to a prisoner of conscience. Even better, do all of the above!
TODAY IS MY BEATLE BIRTHDAY!
Word of the Day
Definition:
(noun) The distance around something; the circumference.
Synonyms:
circumference, perimeter
Usage:
It was an enormous tree, its girth twice as great as what a man could embrace.

History
1951: born in brooklyn, new york
1961: mother went to medical school in brussels, belgium .. diane tagged along!
1971: anti war movement activities. what else would a flower child, hippy do?
"i want to grow up not blow up"
1981: children came along. was full time working parent, employed as a volunteer director feeding the hungry and 25 other community services, booking events, writing newsletter, etc
1991: became volunteer director at a hospice. did public speaking bringing the hospice concept to school, synagogue, church groups.
2001: moved to canada cause there happens to be one man here who i adore.
Picture of the day

The

little wattlebird

(

Anthochaera chrysoptera

) is a

passerine

bird in the

honeyeater

family. First described in 1802, this bird is found in coastal and sub-coastal south-eastern

Australia

. It uses its long, brush-tipped tongue to feed on nectar; this wattle bird may also eat insects, berries and some seeds.
Light in the Dark
Dancers pause during the Sinulog Festival in Cebu City, the capital of the Philippine province of Cebu. The large festival of cultural and religious pageantry honors the Santo Niño, or child Jesus, whose statue is held aloft here by a colorfully costumed "queen."
knit
knit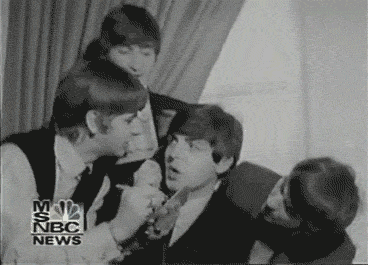 crochet
crochet
crochet
crochet
RECIPE
Ice Pops for Your Pup
You will need:
1 large banana, frozen
2 tablespoons natural peanut butter, without salt or sugar added
2 tablespoons honey
17.6 ounce container plain Greek nonfat yogurt
Plastic dog bones or sturdy edible dog chews
Cut the frozen banana into pieces and place it in a blender. Add the peanut butter and honey. Blend on high speed for three minutes or until the mixture is smooth.
Add the yogurt and blend for three minutes more or until the mixture is thick and smooth like a milkshake.
Have a quality control expert nearby to taste-test the goods.
Pour the mixture into ice pop molds or small disposable cups. You can also use an ice cube tray to make single servings.
If desired, use nylon dog bones or sturdy dog chews as ice pop sticks.
Place the dog bones upright into the middle of the mixture in the disposable cups. It should be thick enough for the bones to stand upright without help, but if the bones lean, crumple aluminum foil around the top so they are anchored in place. Transfer the cups to a baking sheet and place in the freezer until solid, about two hours.
To un-mold the pops, dip the bottoms of the cups into a bowl of hot water for 2-4 seconds.
Twist the bottoms of the cups and pull to release.
Serve immediately. Store leftovers covered in the freezer.
*Note: Pet owners with dogs sensitive to lactose or with food allergies should consult their veterinarians before serving this treat to their pets. Puppy ice pops are an occasional treat and should not be used as a meal replacement.
CROCKPOT RECIPE
stephanie o'dea
mmmm. Doesn't that look appetizing? It's a big pot of cold swirly beef juice. Yum.
Like a bunch of things I've done this year, I've never before attempted to make my own beef stock. I've made chicken--but not beef. It was
Erin's idea
, because I wanted to make
her Pho
(coming tomorrow!) Homemade beef stock tastes much better than the canned stuff. It is well-worth the effort involved.
I used a combination of a recipes that
Chris
and
Kalyn
posted as a guideline, but with ingredients I had on hand. I put the broth on at 5am, and had a sick kid in the house. Running to the grocery store was not an option.
The Ingredients.
--head of romaine lettuce (supposed to be celery)
--1 T apple cider vinegar (not pictured)
The Directions.
This will take two days. Prepare yourself.
I used oxtail because I already had it in the freezer. Ox tail is rather expensive to use for beef stock---I ended up cutting the meat off the bone and mixing it with barbecue sauce to have over rice for lunch.
Kalyn recommends
saving scraps of meat for a few months in the freezer, and
Chris recommends
asking your butcher for free bones, or stealing them from the neighborhood dog. Your choice.
Roast whatever meat or bones you are going to use in a high-ish sided cookie sheet in the oven at 400 degrees for 30 minutes.
While the meat is roasting and releasing a bunch of flavor, wash and coarsely chop your vegetables to put in the crockpot. They do not need to look pretty.
When the meat is done, let it cool a bit, then scrape the meat and the juices into the crock. Add your spices and vinegar, and cover with enough water to fill the remainder of the crockpot. Cover and cook on low for 10-12 hours.
--about the vinegar-- My broth was half-way through the cooking time and I received an email from Chi who mentioned that a nutritionist recommends adding the vinegar to help suck out the flavor from the bones. So I added it then. You should add it with the spices.
Let your crockpot cool down on the counter top, and then place the removable stoneware in the refrigerator overnight.
In the morning the fat will all have floated to the top. It will be really gross.
Pick off the fat with a wooden spoon. Put a colander inside of a large pot or bowl, and pour the contents of the crockpot into the strainer. Discard the bones and vegetables.
Your stock is now ready to be used in your favorite soup or stew, and can be frozen for later use.
The Verdict.
I used this beef stock the next day for Vietnamese Pho--coming tomorrow! It worked well, and was full of flavor. But it was a lot of work, and took a lot of time. I'll probably make stock again, but not for quite some time. Touching the gelatinous fat is not something I am eager to do anytime soon
CRAFT
Starburt Twig Wreath
If you've read this blog more than just once you probably know I have a bit of a thing for using natural elements in interior decoration, and f
or a budget-savvy gal like me, there's no better way of introducing this textural earthiness to a space than via a great-outdoors scavenger hunt. So, until money grows on trees, I'm taking my free share of what already does...twigs that is.
This starburst inspired wreath was basically free and super-duper fast and easy to make.
Fortunately for me, where I live there's no shortage of sticks just lying around...
...and after collecting my pile - with a bit of help (or hindrance, more like)...
...I broke them down into similar sized lengths.
I then cut a disk from an old cereal box to create my base. I figured the twigs wouldn't completely cover and hide it so I wrapped it in twine which gives it extra rigidity as well as a nice, rustic look.
Using a hot glue gun, I worked in sections to attach my sticks to the twine covered disk, building them up where necessary to create a pleasing wreath shape.
To finish, I simply tied a length of twine around the central disk to create a hanging loop.
I like to use decorative upholstery tacks to hang stuff like this.
My little wreath is a bit random and unstructured, and whilst not for everyone, I like the rustic appeal of it. The great thing about a project like this is you can make it as neat or as messy, big or small, bulky or sparse as you like!
Brazilian body builder Romario Dos Santos Alves was so desperate to emulate the Incredible Hulk that he actually injected his arms with a potentially lethal combination of oil and alcohol. The 25-year-old risked his life in the process, and almost had both arms amputated. His grotesquely swollen muscles have earned him cruel nicknames like 'beast' and 'monster'.
Romario, a former bodyguard and father-of-one, said that he became obsessed with the drug when he first moved away from his hometown to Goiania city. "I saw some really big guys in the gym with huge arms and I started to make friends with them," he told reporters. "They introduced me to synthol and I got excited about the results – I lost control."
"If you take it once, there will definitely be a second time – it's addictive," he added. And that's exactly what happened to Romario. Impressed with the initial results, he soon began using the substance frequently. He even tricked his wife Marisangela Marinho into injecting the drug in places that he couldn't reach. "I told her there was no problem with it – that it left the body after a short time."
QUOTE
CHILDREN'S CORNER .. coloring pages
"When I'm Sixty Four"
When I get older losing my hair
Many years from now
Will you still be sending me a valentine
Birthday greetings, bottle of wine?
If I'd been out till quarter to three
Would you lock the door?
Will you still need me, will you still feed me
When I'm sixty-four?

You'll be older too
And if you say the word
I could stay with you

I could be handy, mending a fuse
When your lights have gone
You can knit a sweater by the fireside
Sunday mornings go for a ride
Doing the garden, digging the weeds
Who could ask for more?
Will you still need me, will you still feed me
When I'm sixty-four?

Every summer we can rent a cottage in the Isle of Wight
If it's not too dear
We shall scrimp and save
Grandchildren on your knee
Vera, Chuck & Dave

Send me a postcard, drop me a line
Stating point of view
Indicate precisely what you mean to say
Yours sincerely, wasting away
Give me your answer, fill in a form
Mine for evermore
Will you still need me, will you still feed me
When I'm sixty-four?
Ho!
CLEVER
EYE OPENER
brought up in belgium, i often went to see this wonderful little statue which is in the center of town! the story as i learned it .. a little boy was lost. his father offered a reward when he was found. turns out, he was found urinating so that's what this historical statue is about. he is dressed for all occasions ...
Manneken Pis is a landmark small bronze sculpture in Brussels, depicting a naked little boy urinating into a fountain's basin. It was designed by Hiëronymus Duquesnoy the Elder and put in place in 1618 or 1619.
some of my other loves from the past!